This outfit is part of this week's challenge: "Color-block with contrasting colors". Read all the details
HERE
.
Este outfit es parte del reto de esta semana: "usar bloques de color con colores que contrasten. Para leer todos los detalles,
haz click aquí
.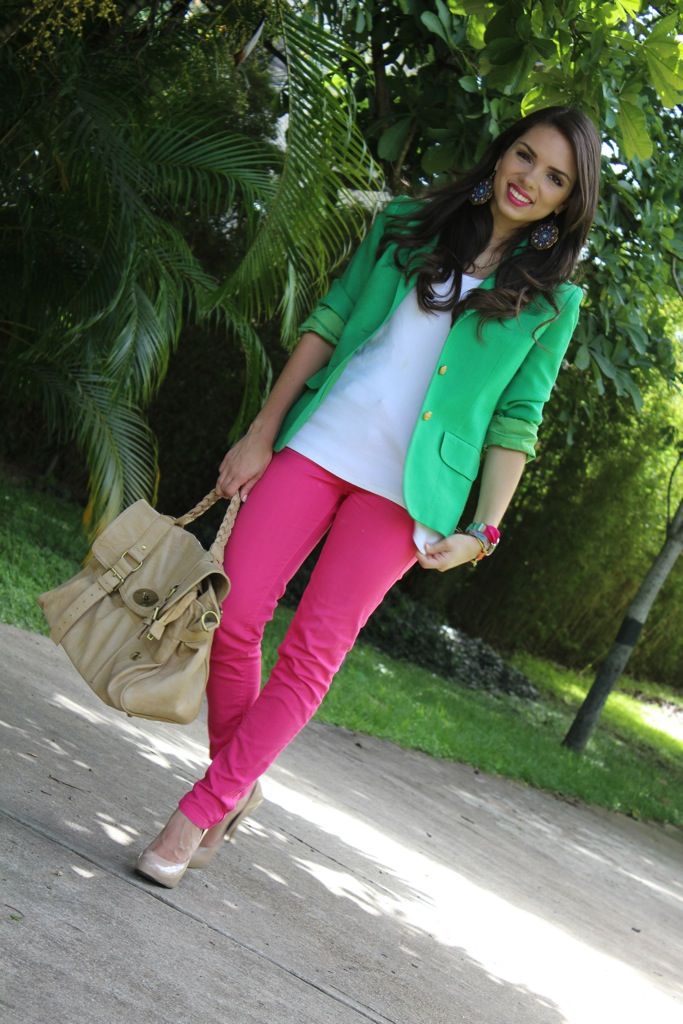 I'm so upset that I couldn't enter last week's challenge! I kept waiting but my blazer is not ready yet. I went to the tailor today and he said that it'll be ready next week- I'll post my primary colors outfit next week (hopefully!!). As you might know, I'm not home and I really have to work with what I brought. I decided to wear these contrasting colors, I love how they look together (even though, I felt a little like a watermelon!). My day is not over yet but I really wanted to share the outfit before it gets too late! I hope you liked it! Thank you so much for visiting the blog and thanks to everyone who participated this week! (Don't forget to add you link at the end of this post!!).
____________________________________________
Mil disculpas que no pude participar en el reto de la semana pasada- igualmente subiré mi outfit cuando pueda. Hoy fue al sastre y todavía no tienen mi chaqueta azul lista. Como saben, solo tengo una pequeña parte de mi closet conmigo y tengo que trabajar con lo que tengo. Espero que les guste la combinación; aunque me sentía un poco patilla (watermelon!), me gusta que los colores al contrastar tanto llaman muchísimo la atención. Mi día no ha terminado pero queía compartir el outfit antes de que se haga demasiado tarde. Feliz semana! Gracias por visitar el blog! Y gracias a todas las que han participado en este reto (pueden dejar el enlace al final de este artículo)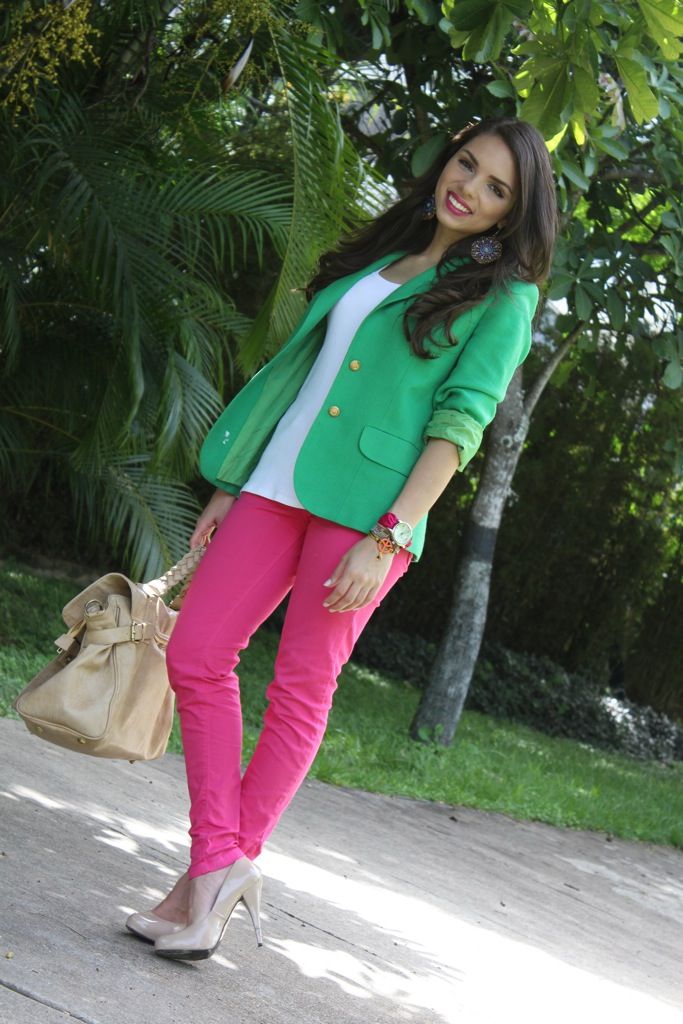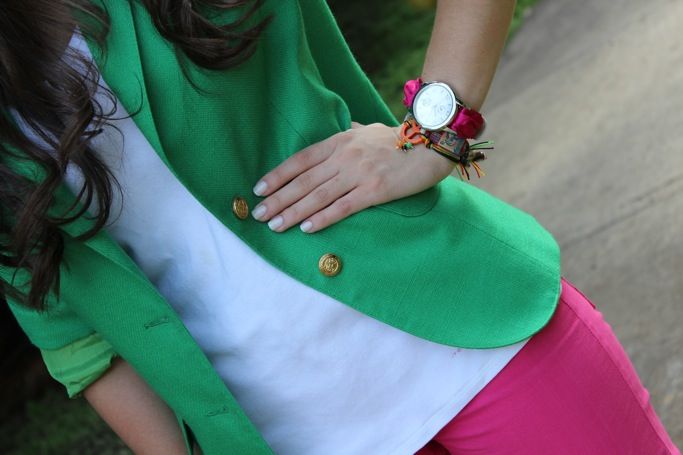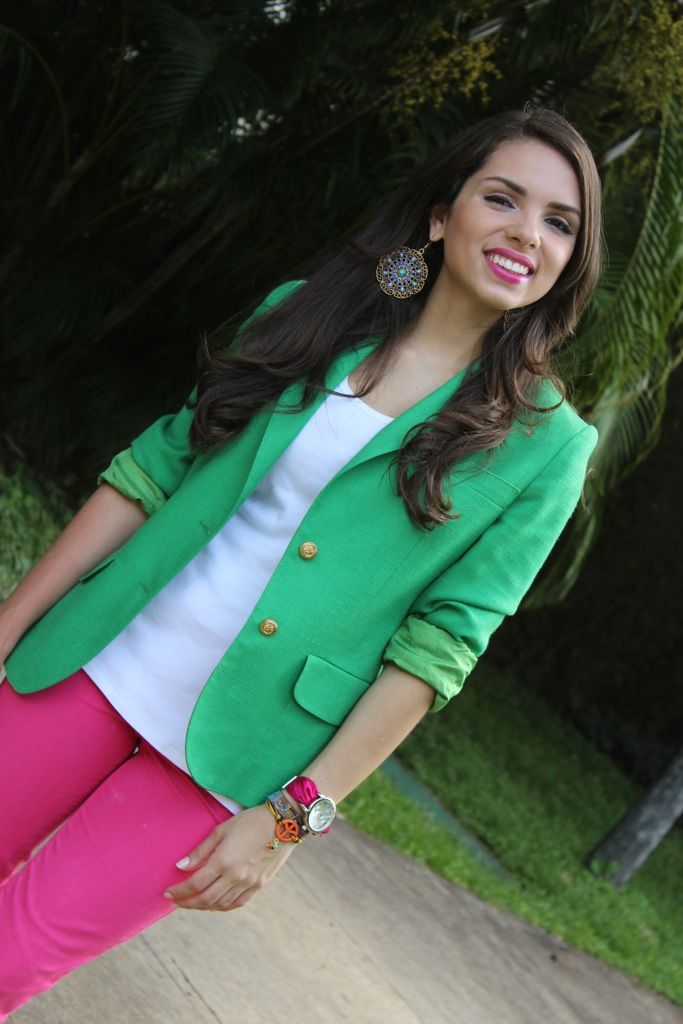 Shoes/Zapatos: Steve Madden.
Jeans: Zara
White tee/Camiseta blanca: my mom's/ De mi mamá.
Blazer: Thrifted (Douglas Gardens, Miami).
Watch/Reloj: Louvett.
Lipstick/Labial: Covergirl "spellbound"