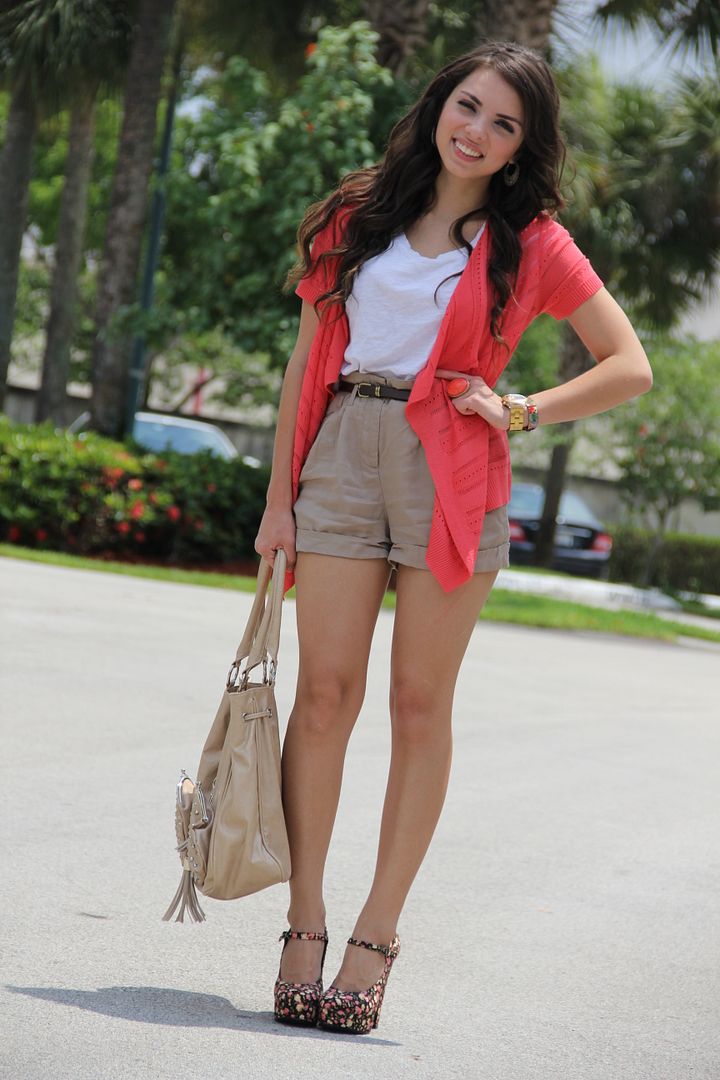 Yesterday was one of those crazy days just before traveling- you always have to run the most unexpected errands ever. I had lunch with my bf and went back home to pack. I hate packing, I feel like I always leave what I want to wear so I start to pack all that I can. Reason why I decided to plan my outfits- I don't want to disappoint my amazing readers while I'm away. Literally, I wrote all the outfit on my cellphone so I could organize them one by one with their respective bag/shoes&accessories. The problem is that I don't know how long I will be in Venezuela- I guess my plan B is my mom's closet. I also have to teach my mom how to use my camera (or make my friends take them), we'll see :) About my outfit: I know I've been wearing these shorts A LOT lately, but I had this outfit in mind for a while now and I kept postponing it. I'm in love with the floral platforms, I got them at Forever 21 last week. I hope you liked it!
Ayer fue uno de esos días de corre-corre, haciendo algunas diligencias antes de viajar. Fui a comer con mi novio y luego me puse a hacer la maleta; les echo un cuento, generalmente soy de las que lanza todo lo que ve en la maleta pero esta vez quería planificar mis outfits para no defraudarlas al estar de viaje. Primero me puse a pensar en los outfits, los anoté en el celular, luego los acomodé por pieza, les agregé sus respectivos zapatos y accesorios y de ahí a la maleta. Siento que se me quedaron mil cosas como siempre, pero ya veremos (si no, me la pasaré el closet de mi mamá). El gran problema es que no se cuanto tiempo voy a estar en Venezuela, y por lo tanto no se cuanta ropa llevar. Pondré a mis papás y amigas de fotógrafos, ya veremos que tal lo harán (aunque nada como el fotógrafo original, ¿verdad?). Sobre mi outfit: se que he estado usando estos shorts hasta más no poder, pero tenía esta combinación en mente desde hace tiempo y no se porque la seguía postponiendo. Espero que les guste! Un abrazo inmenso a todas!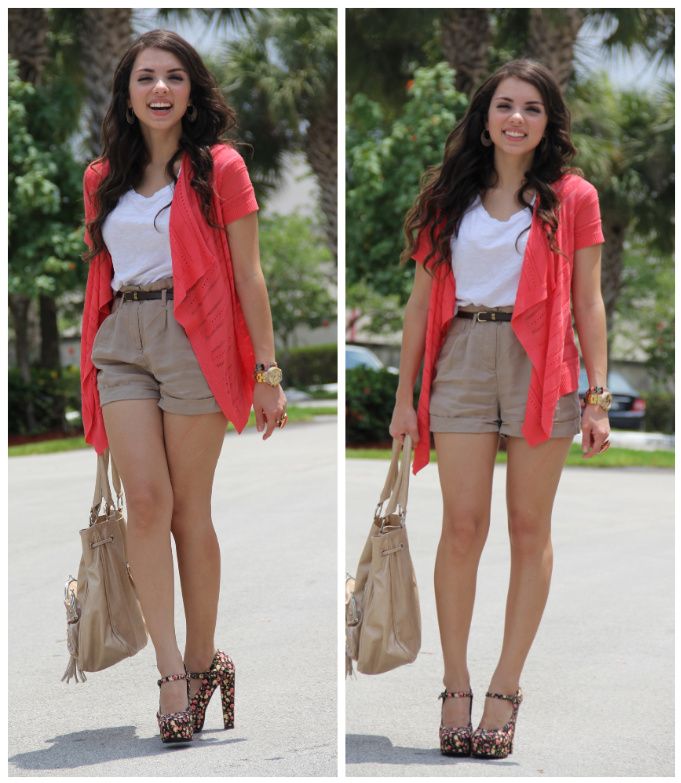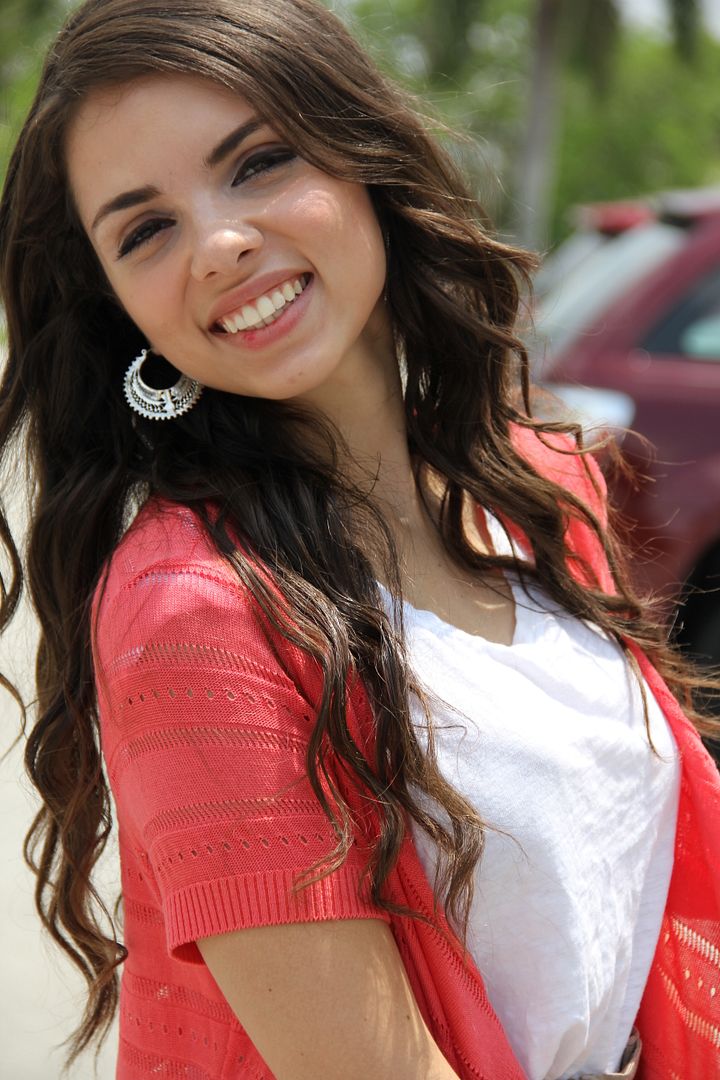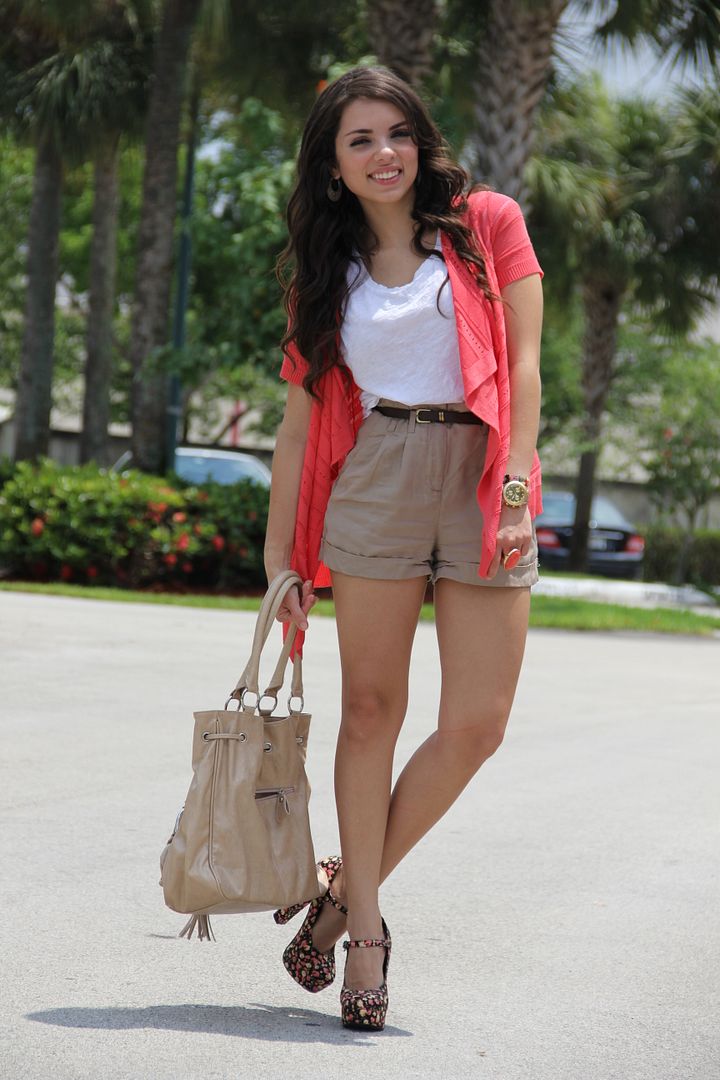 Shoes/Zapatos: Forever 21
Shorts: Forever 21
Watch/Reloj: Swatch.
Cardigan: Forever 21
Top: Express