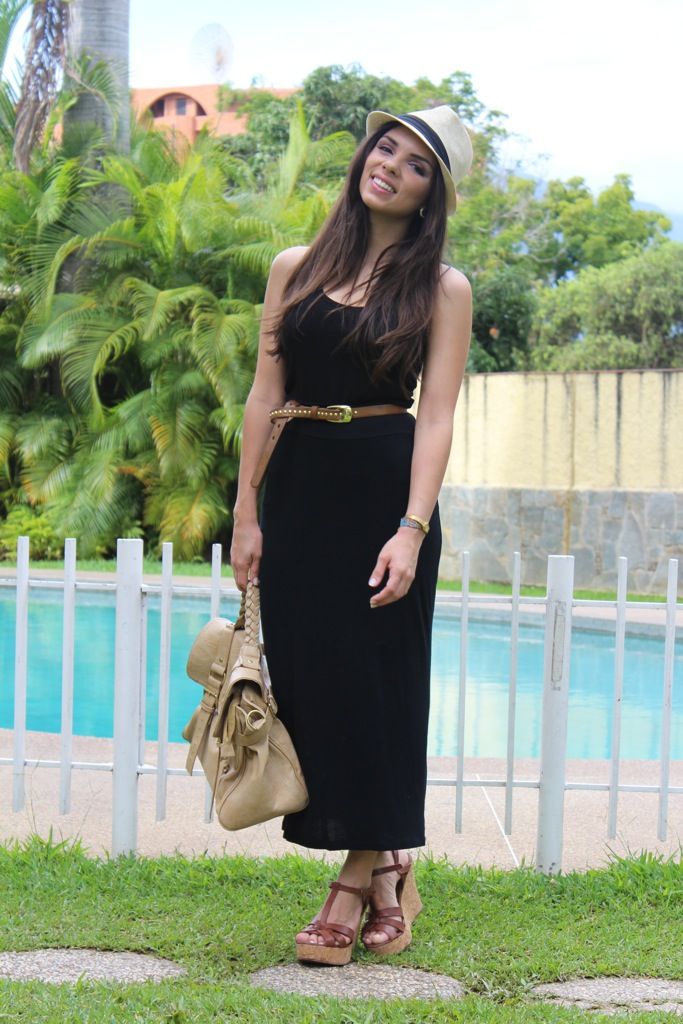 Yesterday my mom cooked a type of soup called "chupe", and she told me to invite my friends over to eat. Before my friends got there, I made my dad be the photographer of the day- since my mom was busy cooking. We just took a couple of pictures but I prefer sharing these three photos than not posting anything at all. I wanted to wear something comfy and casual, I Iike wearing this long skirt with a tank because it looks like a maxi dress. I know I've been wearing this bag a lot but I tried to pack as little as I could (and the nude color goes with everything). After eating "chupe", we had dessert, and we talked until midnight. I don't know why I started doing makeovers, I did a friend's makeup (she wanted "the kim kardashian slutty look lol), and I curled their hair too. How was your weekend? XOXO
Ayer mi mamá cocinó un chupe riquísimo y me dijo que invitara a mis amigas a comer a la casa. Antes de que mis amigas llegaran, obligué a mi papá a ser el fotógrafo del día ya que mi mamá estaba ocupada cocinando. No me dió tiempo de explicarle mucho como tomar las fotos ni tampoco nos dió tiempo de tomar muchas- pero prefiero publicar estas 3 fotitos que no publicar nada. Sobre mi outfit, quería usar algo cómodo y casual- lo que ven no es un vestido, es una falda y una camiseta que son exactamente del mismo color y me gusta usarlas juntas para que parezca un vestido maxi con la correa. Se que han visto muchísimo esta cartera ultimamente pero intenté traerme a Venezuela la menor cantidad de carteras posibles por cuestiones de espacio (y este color combina con todo). Luego de comer muchísimo chupe, fue la hora del postre. Pasamos toda la tarde y noche chismeando en mi casa, luego me dió por ser "estilista": maquillé a una amiga y les hice rizos a las otras dos (con sesión de fotos incluídas después). ¿Cómo pasaron el fin de semana? Un abrazo a todas!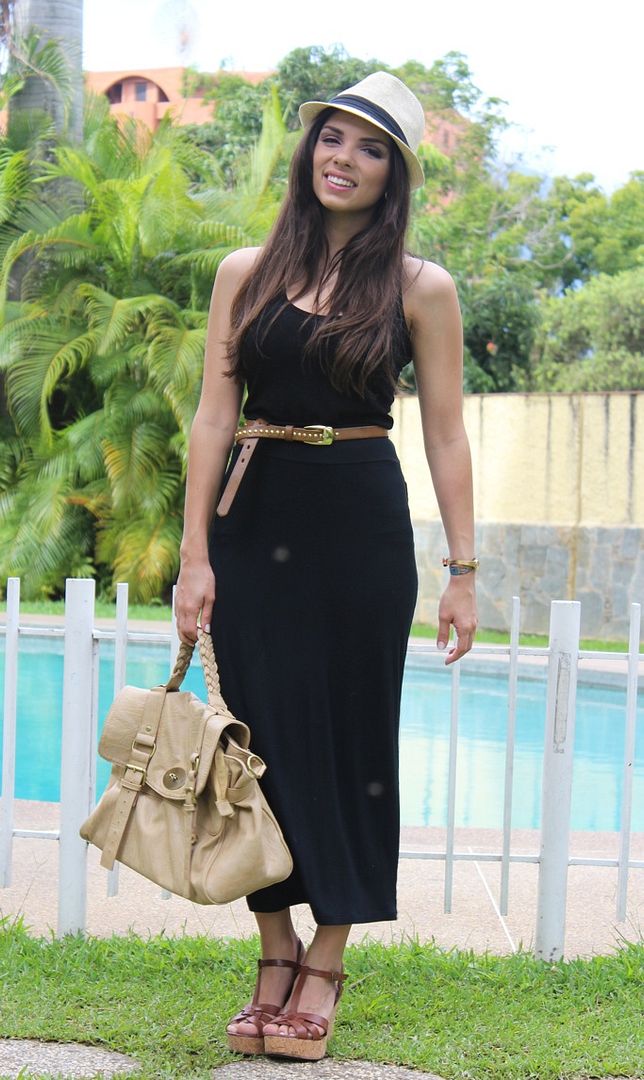 Skirt/falda: Forever 21
Tank/Camiseta: Forever 21
Belt/Correa: Forever 21
Shoes/Sandalias: Steve Madden (my mom's/ de mi mamá)
Hat/Sombrero: Agaci.