If we buy key pieces that we can pair with different things, our closet becomes HUGE. Also, I'll include the links so you can check out the outfits if you haven't :).
I felt in love as soon as I saw these pants at Zara- I love how bright and colorful they are ( I wanted to get them in every color). I've worn them so many times (and I brought them to Venezuela so I'll have to update this remix soon).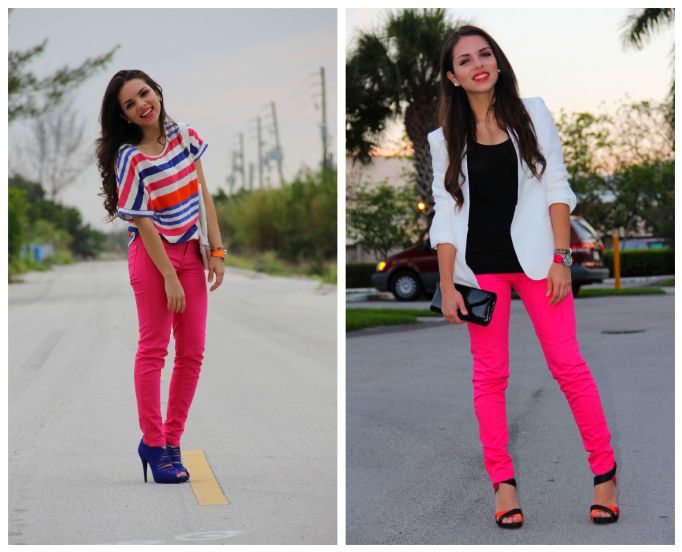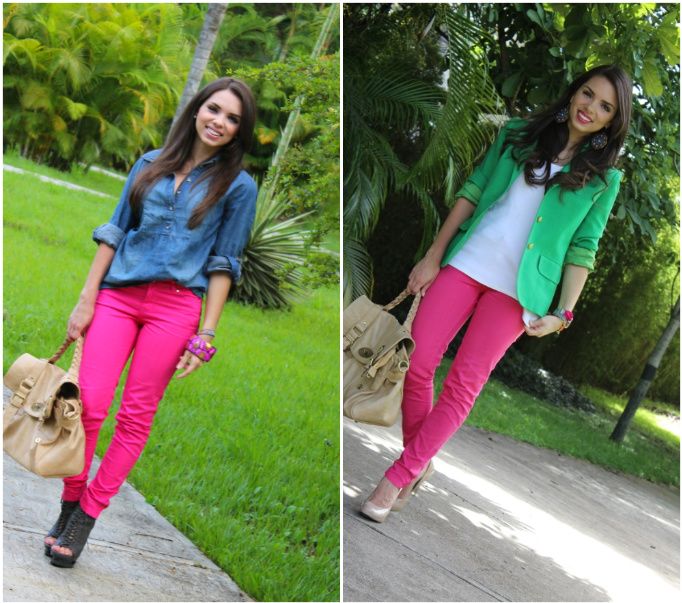 En esta sección les muestro las diferentes formas en que he usado cierta pieza. Si compramos piezas claves y somos creativas combinándolas, nuestro closet puede hacerse mucho más grande. También incluí los enlaces para que vean los outfits si todavía no los han visto.
Me enamore de estos jeans cuando los vi en Zara- me encantó lo fosforescente que son (tanto así que quería comprarlos en todos los colores pero me contuve)
Remixes pasados:
__________________________________________________________________________________
Which one is your favorite?