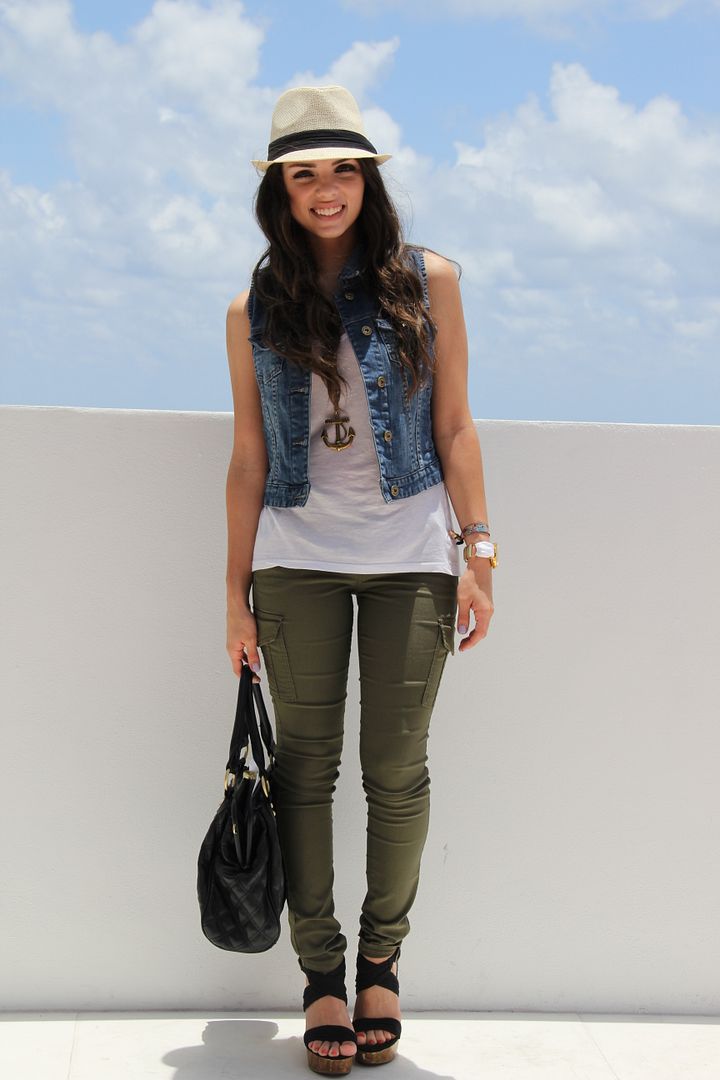 This is the second Victoria's Secret event I've had the opportunity to attend, and I love how detail oriented the brand is ( to see pictures of the past event, click here). The event was in the middle of the day (from noon to 2pm); reason why I wanted to wear something casual, appropriate, and comfy- yet I didn't want to look like a mess beside a supermodel. I have to admit that this outfit was inspired by Flor de Maria Fashion, as soon as I saw it a couple of weeks ago I save it because I had similar pieces. Back the the event, I went with a friend and blogger, Tatiana- we were the first bloggers to arrive. They gave us a quick tour showing us the new products and fragances, then we headed to get a manicure and hand massage. I chose a cute pastel purple for my nails ( I love it). You could also get a neck massage and get your make-up done. Later, Alessandra Ambrosio arrived- she's even prettier in person and she was wearing a BEAUTIFUL dolce&gabbana dress. We talked with her a little and we took pictures with her (below). We also enjoyed pink mojitos, pink champagne, and delicious "appetizers" ( had to take a picture of them because they were so delicious!). I hope you enjoy the pictures! Thank you so much for commenting :)
Este es el segundo evento de Victoria's Secret al que voy, y cada vez me quedo más impresionada con lo detallista que es esta compañia (para ver fotos del primer evento, haz click aquí). El evento empezó al mediodía, razón por la que quería llevar un outfit apropiado, cómodo y casual para esta ocasión- pero que todavía pudiera posar con una supermodelo. Tengo que admitir que me inspiré en un outfit de
Flor de María Fashion
, que apenas lo ví me encantó y me di cuenta que tenía piezas similares en mi clóset. Volviendo al evento, fui con mi amiga y bloggera,
Tatiana
, y fuimos las primeras en llegar- el evento era en la terraza de un hotel llamado Mondrian en Miami Beach (la vista era espectacular). Primero nos dieron un mini-tour, donde pudimos oler y probar las nuevas fragancias para este verano (no pude escoger mi favorita- todas son frescas, florales y perfectas para las altas temperaturas). Después de eso pasamos a la estación de manicure con un masaje de manos- algo que de verdad necesitaba. Escogí un color morado pastel muy lindo. También podías maquillarte y darte masajes. Luego llegó Alessandra Ambrosio, y quedé impresionada porque es igual de linda que como la ves en las fotos. Tenía puesto un vestido de Dolce&Gabbana espectacular. Pudimos hablar con ella un segundito y tomarnos fotos juntas (abajo). Y para completar, habían mojitos rosados y muchísimos pasapalo deliciosos- le tomé una foto para que vieran lo exquisito que se ven (que comelona!). Espero que les gusten las fotitos y gracias por sus comentarios!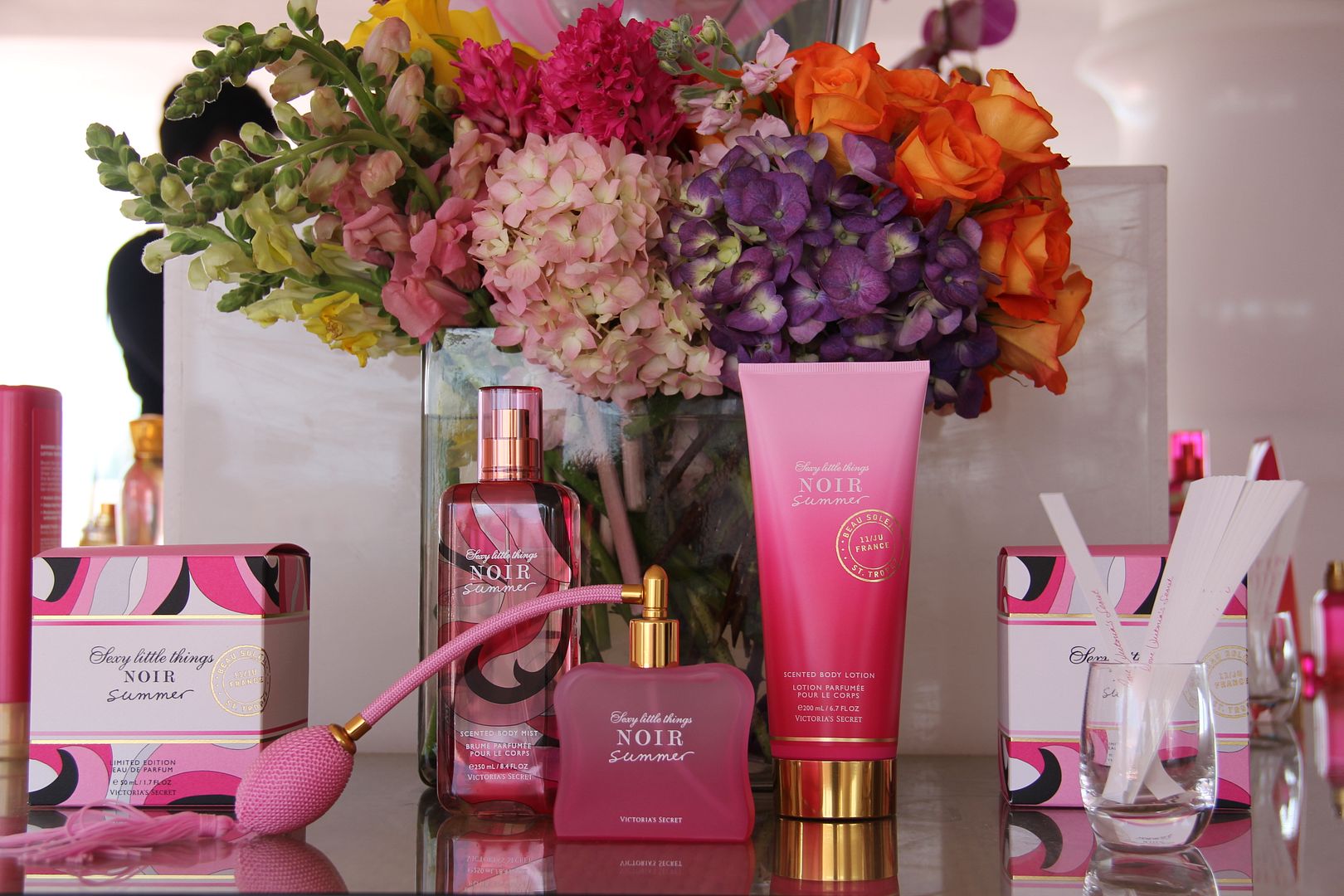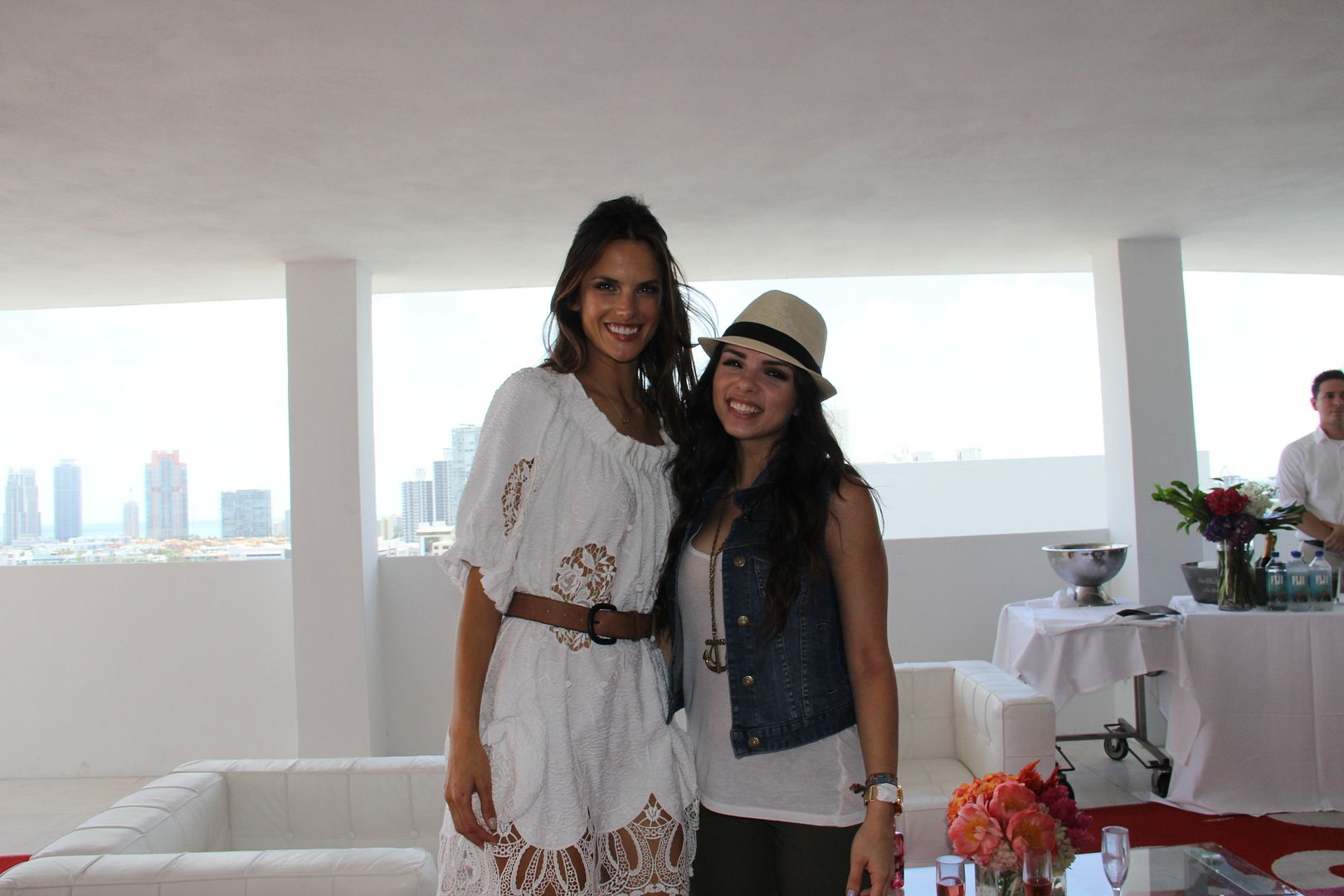 With Alessandra Ambrosio.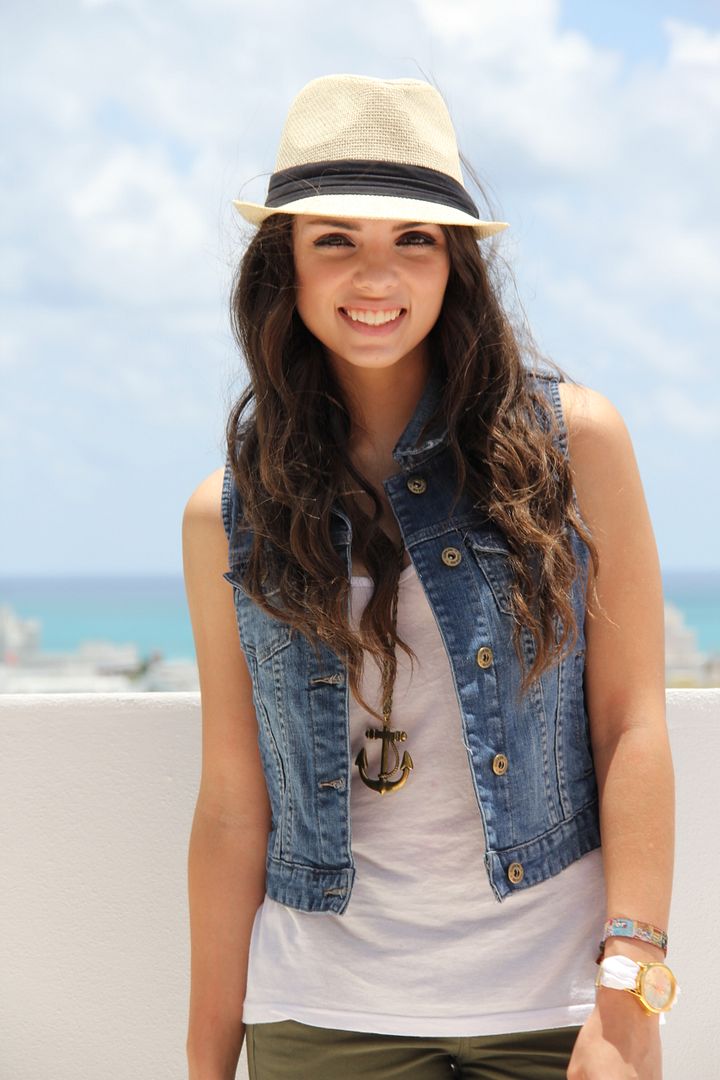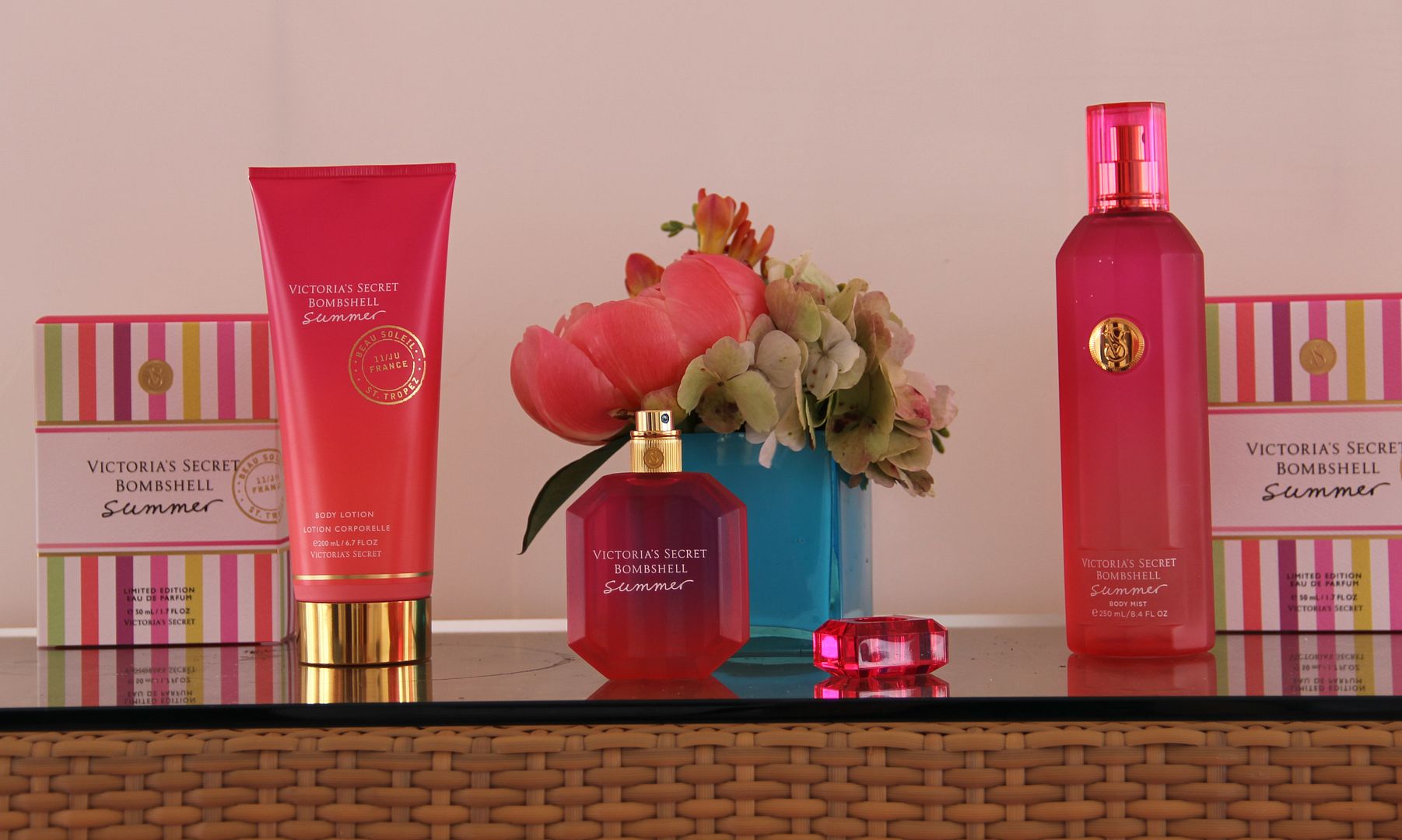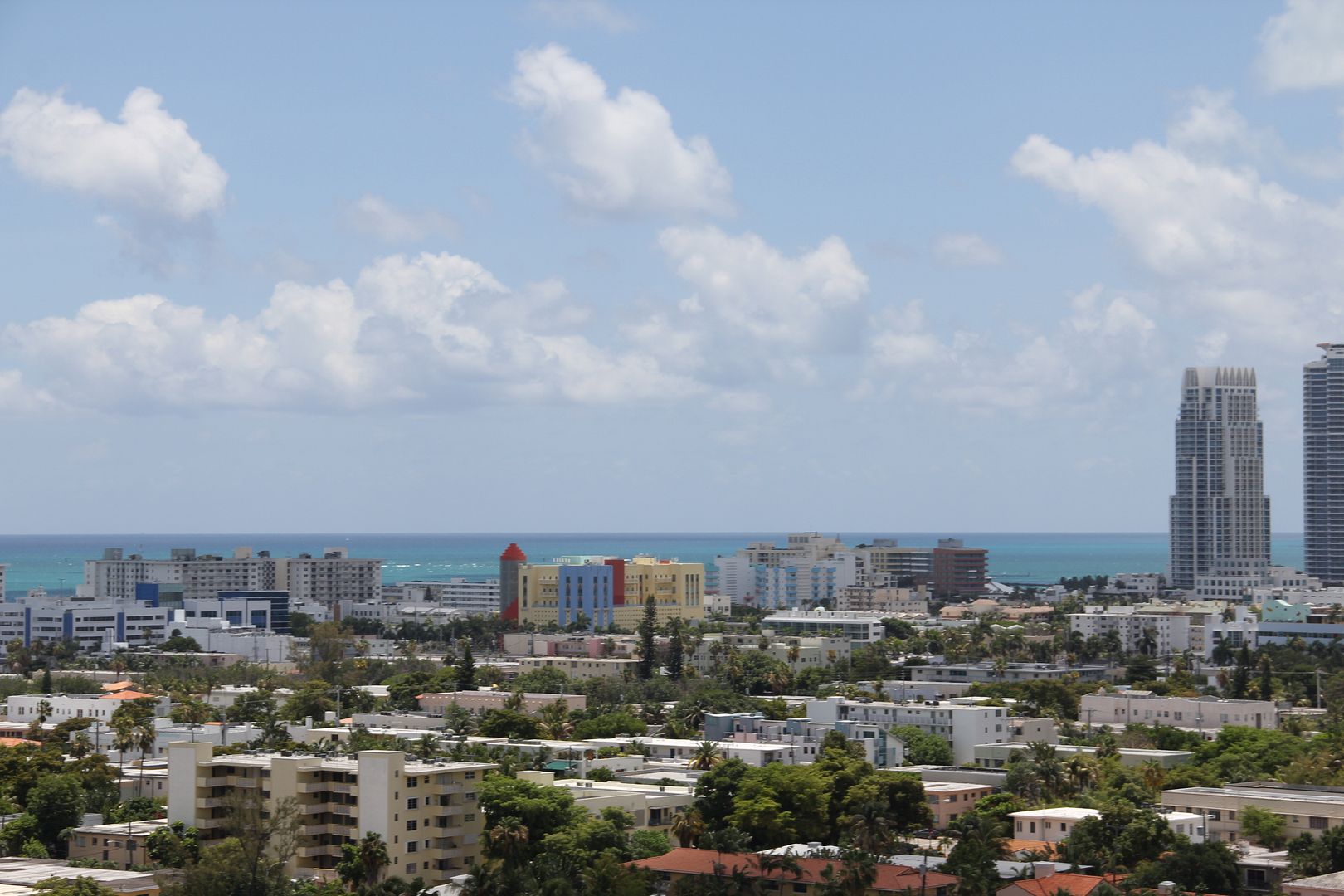 The amazing view!
¡Que vista!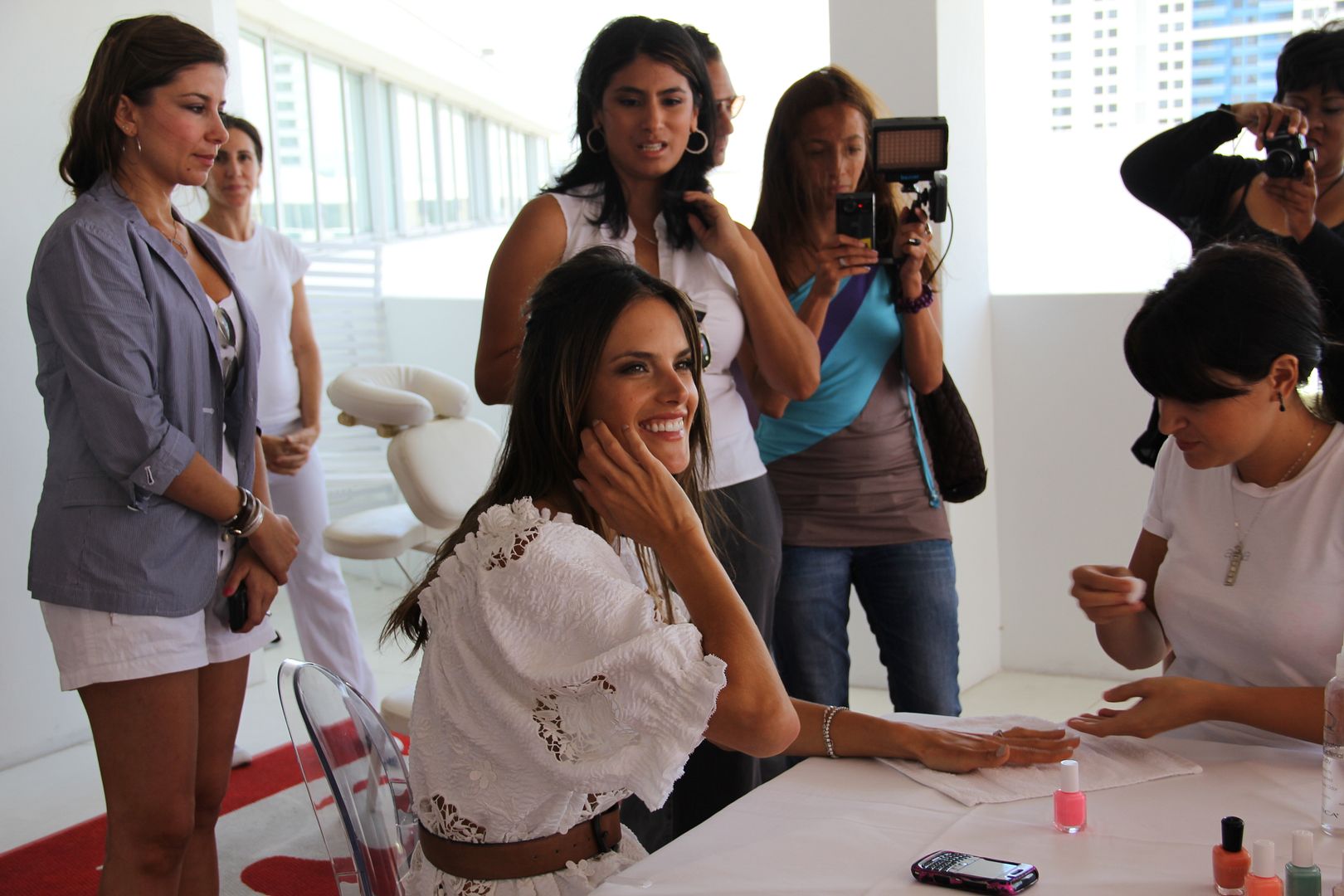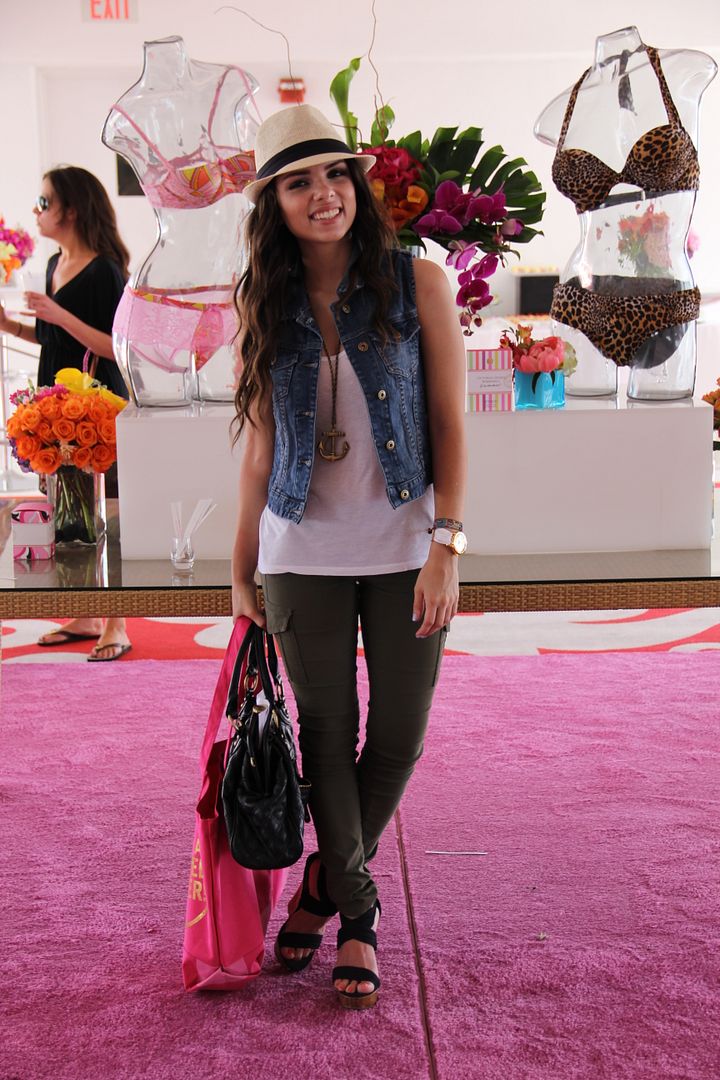 My outfit:
Pants/ Pantalones: Express
Top: Forever 21
Vest/Chaleco: Forever 21
Fedora: Agaci
Watch/Reloj: Louvett
Necklace/Collar: Forever 21