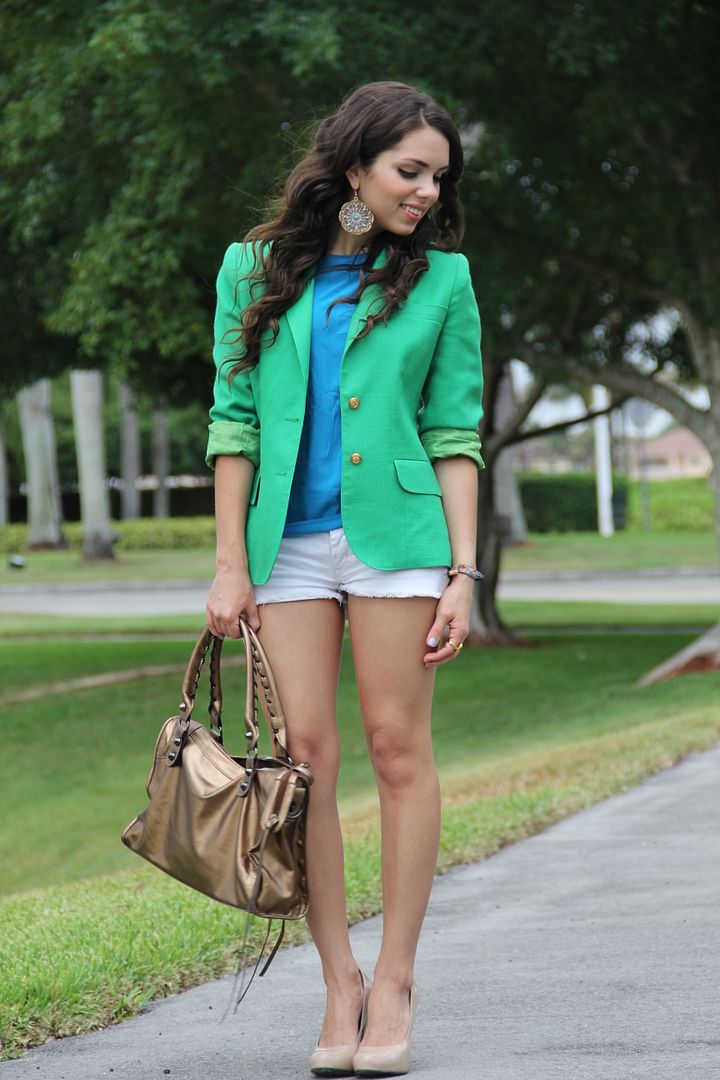 I went thrift store shopping last friday and, as I told you previously, I found the perfect green blazer (as you can see, it's not even oversized). I wanted to wear it as soon as it came out of the washer. I wanted to wear color block again- this time I paired it with a vintage bright blue shirt and white shorts. I took Mimi Boutique's advice and wore the bag with bright colors- it looks amazing too. My day started at the mall trying to find some jeans for my mom- sadly, I didn't find the exact model she wanted. Then I had dinner with my bf at a mediterranean restaurant and, since we were right beside the movie theater, we watched Pirates of the Caribbean (I know I know, it came out weeks ago). Did you watch it? I hope you are having a great Sunday! Thanks for visiting my blog! XOXO
El viernes les conté que fui thrift store shopping y encontré un blazer verde de mi talla- este es el blazer y quería ponermelo apenas saliera de la lavadora. Quise hacer otro outfit de bloques de color al combinarlo con esta camisa azul (también de segunda mano) y estos shorts blancos que los he usando muchísimo últimamente. También tomé el consejo que dejo la dueña de Mimi Boutique en mi página, diciéndome que esta cartera también se ve espectacular con colores vibrantes. Hay días que quiero estar super relajada y otros que quiero verme arregladita de pies a cabeza. Mi día empezó buscando unos pantalones para mi mamá- lamentablemente no los conseguí. Luego fui a comer con mi novio a un sitio árabe al que nunca habíamos ido y ya que estabamos al lado del cine, fuimos a ver Piratas del Caribe (no la habíamos visto aunque salió hace siglos). ¿Ya la vieron? ¿Qué les pareció? Espero que esten pasando un domingo tranquilo y que tengan una bonita semana. Un abrazo!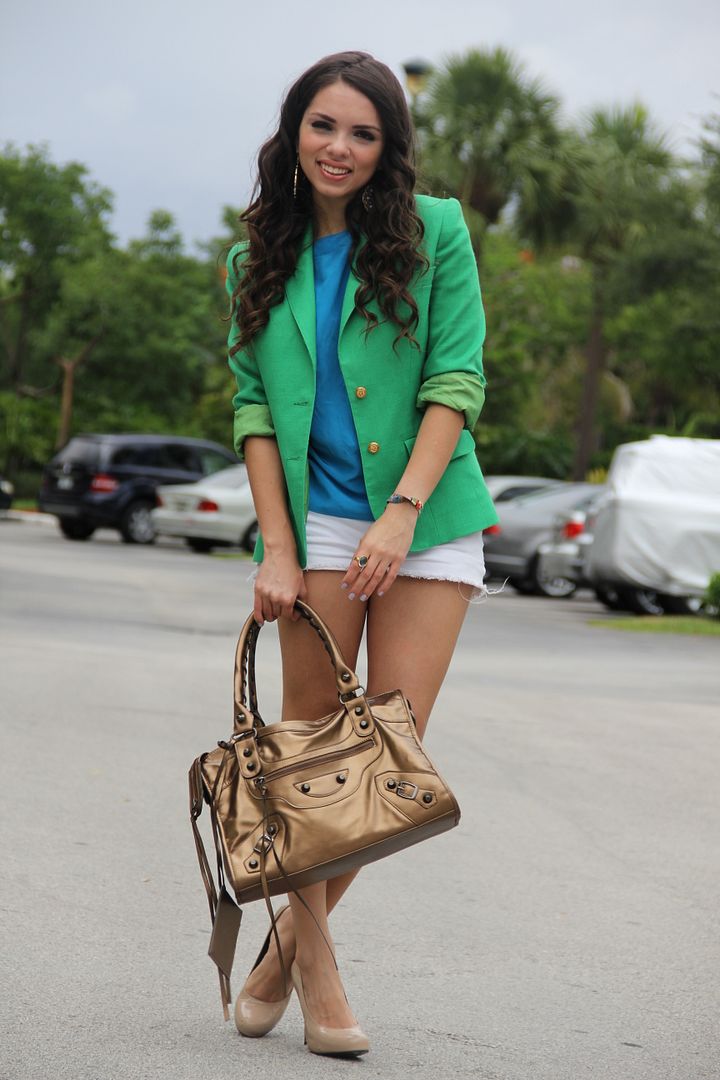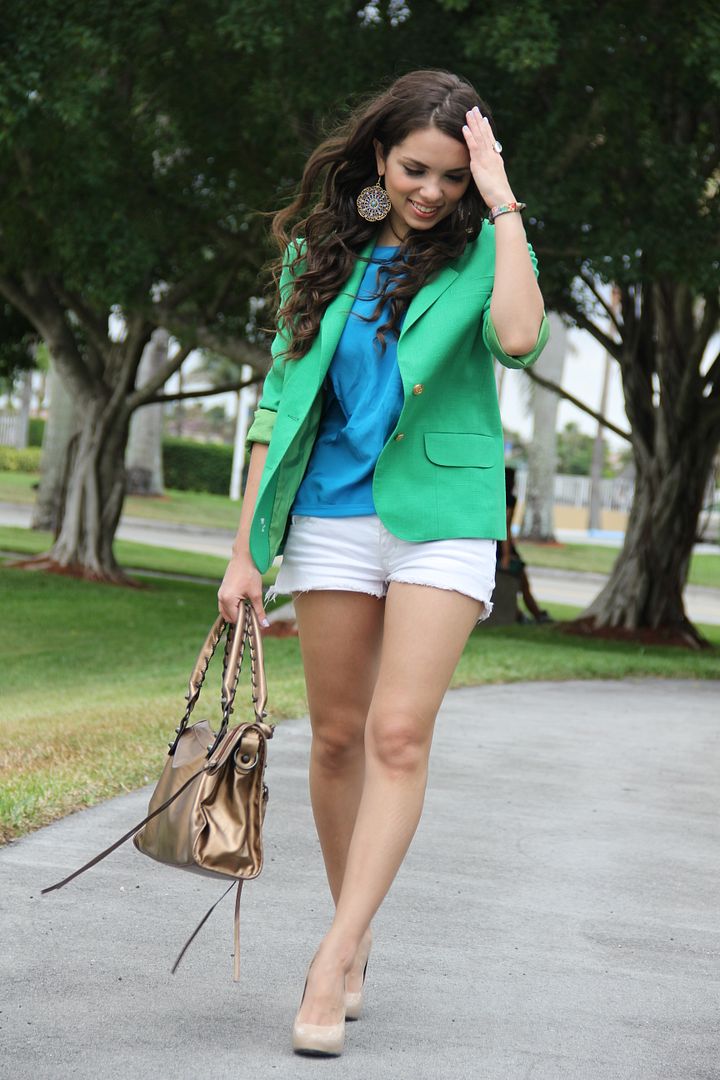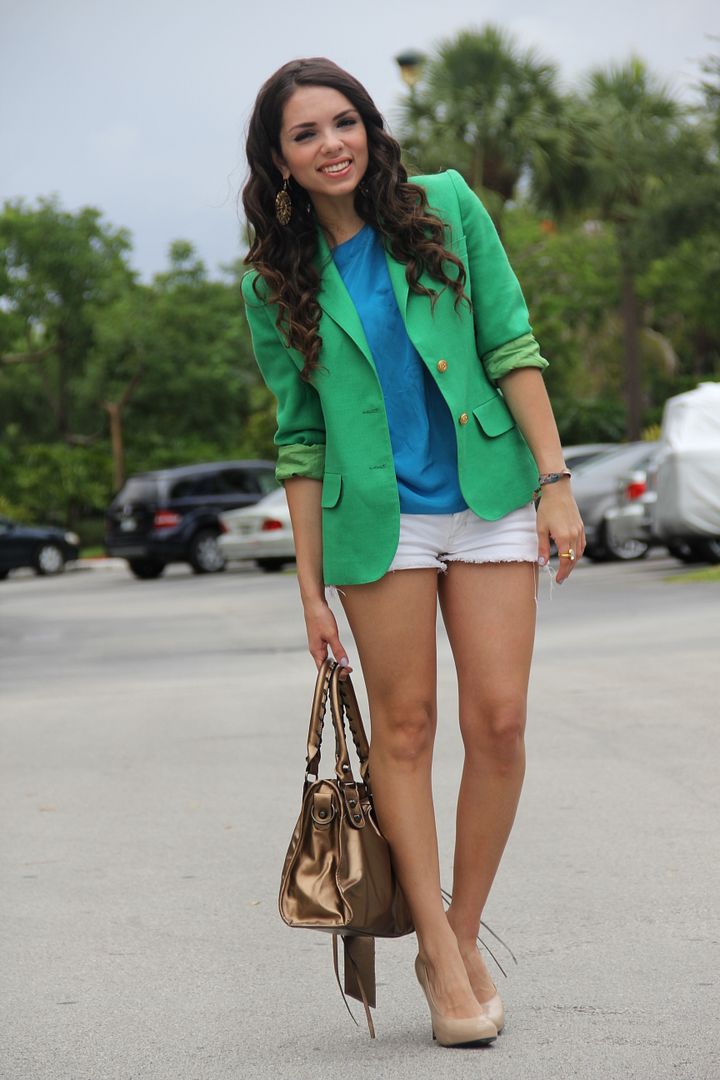 Shoes/Zapatos: Steve Madden.
Shorts: Forever 21
Top: Vintage (Douglas Gardens Thrift store)
Blazer: Vintage (Douglas Gardens Thrift store)