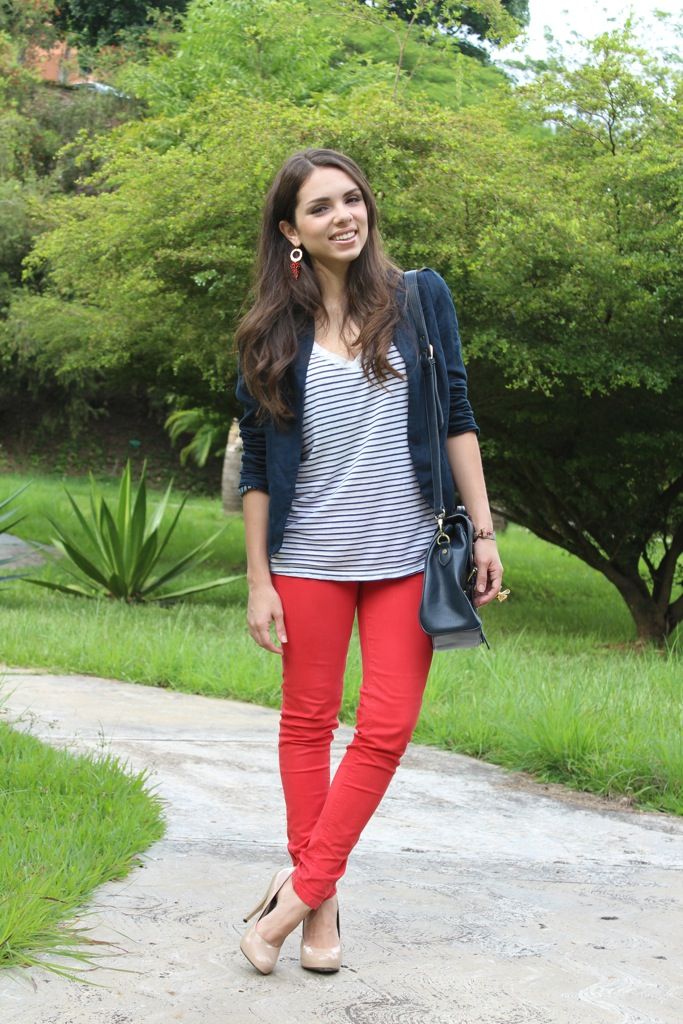 I have no idea why I didn't post this outfit before (it's from Monday!). I don't even remember what I did that day so I'm going to tell you about my week. On Tuesday, I had lunch and spent the day with my best friends from high-school; we had so much fun and we really needed to catch up. On Wednesday, I went to a coffee place with Nina from Cuchi Cakes (This info is mostly for the people who live in Caracas- but she does the cutest &delicious cupcakes ever). We talked for hours, she's so sweet! To see what I wore on Thursday,
click here.
About this outfit: I wanted to wear red + navy (combination I haven't tried before). It kind of reminded me of the polka dot outfit- but with stripes and navy instead of black. . I added a navy blue bag and red accessories (isn't the ring the cute!?) I'll definitely take lots of pictures this weekend. I hope you have a great weekend! XOXO
Ps:
this bag
is AMAZING and it's on sale right now for $49 (it used to be $72!!)
___________________________________________________________________
No se porque este look se me acumuló, ya que es del lunes. Ni me acuerdo que hice, así que les voy a contar de mi semana. El martes fui a comer con un grupo de amigas de toda la vida- y después pasamos toda la tarde chismeando y poniéndonos al día con nuestras vidas. El miércoles empezó en el dentista- apenas llego son citas en todos lados. Después de eso me reuní con Nina de "Cuchi Cakes" (Si eres de Caracas, tienes que ver los ponquecitos espectaculares que hace- me regaló unos y aparte son exquisitos. En FCF les contaré más), estuvimos horas de horas hablando en un café. Lo que hice y lo que me puse el jueves, se los mostré
aquí.
Hoy es día feriado en Venezuela, ya les contaré que me puse y como estuvo mi fin de semana. Sobre mi outfit: quería utilizar mis pantalones rojos con azul marino (combinación que no se porque no había intentad); me recuerda un poco al outfit del reto de lunares pero rayas en vez de puntos- y colores azules en vez de negros. Le agregué esta cartera azul marina y detallitos rojos (¿no les parece el anillo una belleza?) Espero que disfruten mucho este fin de semana! Un abrazo!
PD: Esta cartera es una belleza y la tienen en descuento. Solía costar $72 pero la tienen en $49!!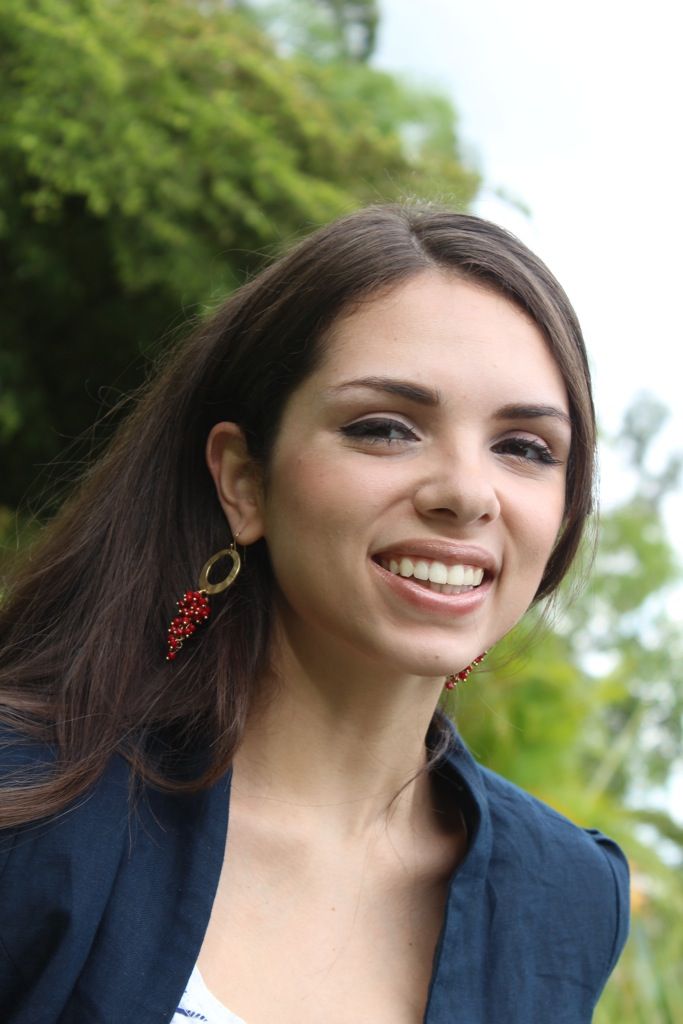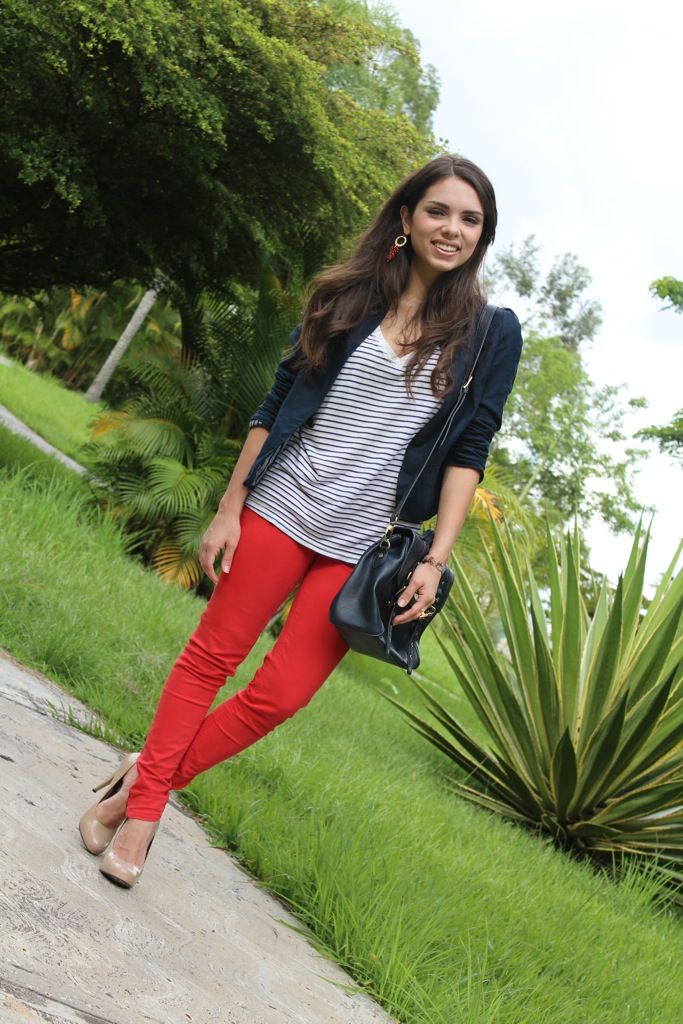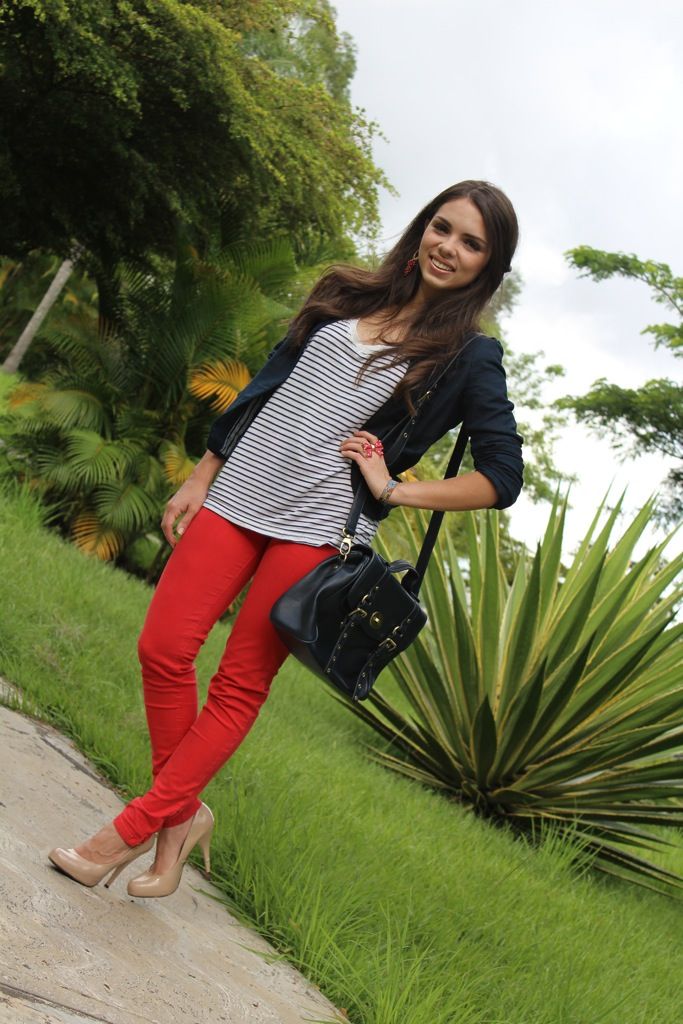 Shoes/Zapatos: Steve Madden
Jeans: Zara
Top: Forever 21
Blazer: Forever 21