I had no idea what to wear to this week's challenge- I didn't want to buy a polka dot piece since the idea of these challenges is not to encourage you to buy BUT to recycle what you already have and "challenge" you to be creative. The only piece of clothing I had was this shirt but it's so.... PLAIN. Reason why I wanted to wear it with this bright jeans and classy blazer. Finally, I added the red lipstick- it's hot 305 by Covergril. About my day: It was raining and the plan to go to the beach was completely ruined (you can see how cloudy it was). I just went to the mall because my bf wanted to check out some Nike shoes - or something like that. At night, we watched the basketball game (even though, I'm not really a fan). Can't wait to see your outfit. Remember that you can add your link at the end of this article or post a picture of facebook. Thank you so much for being part of this challenge!
Llevaba toda la semana pensando que usar para el reto- no quería comprar nada porque la idea de estos retos no es salir a comprar cosas, es utilizar lo que ya tenemos en nuestro closet. La unica pieza de lunares que tengo es esta camisa, y siento que es tan... normal. Por eso quise combinarle con algunas piezas bastante llamativas para darle un giro (aparte que el día amaneció lloviendo y lloviendo como pueden ver en las fotos- y usar color siempre nos alegra de alguna forma). Para completar el look decidí pintarme los labios de rojo, un rojo super vibrante que me fascina. Me lo recomendó una maquillista de celebridades en un evento de Covergirl- se llama "Hot 305 de Lip-perfection". Sobre mi día: como les dije, estaba lloviendo y los planes de ir a la playa se arruinaron. Fue un domingo tranquilo, solo acompañe a mi novio a Nike que quería ver unos zapatos (o algo así). Ya quiero ver sus outfits, no olviden dejar el link para ver sus outfit o poner la foto en
Facebook.
De una les agradezco a todas por participar, son las mejores.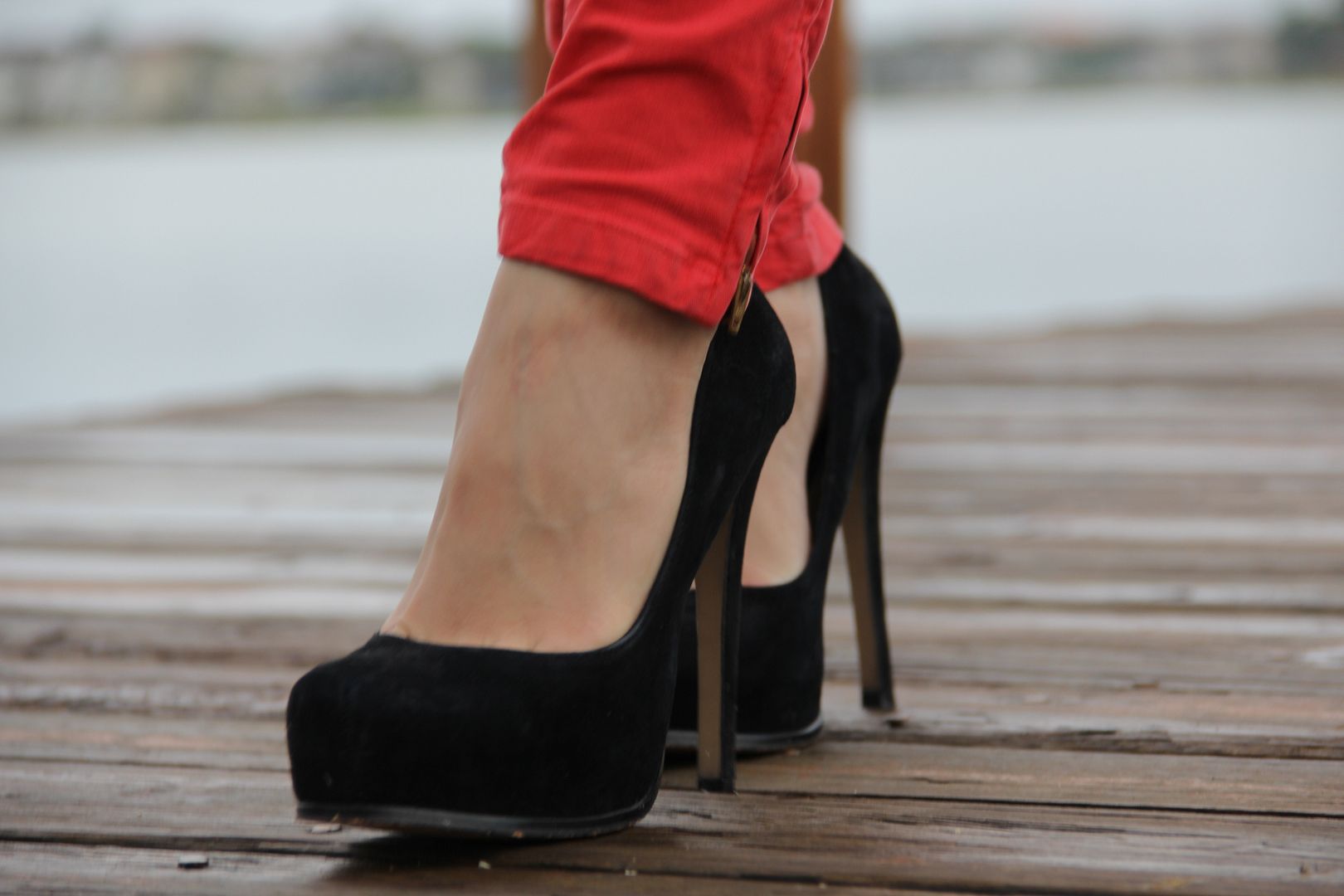 Blazer: Zara
Polka dot top: Forever 21
Jeans: Zara
Shoes/Zapatos: Steve Madden.
Watch/Reloj: Guess