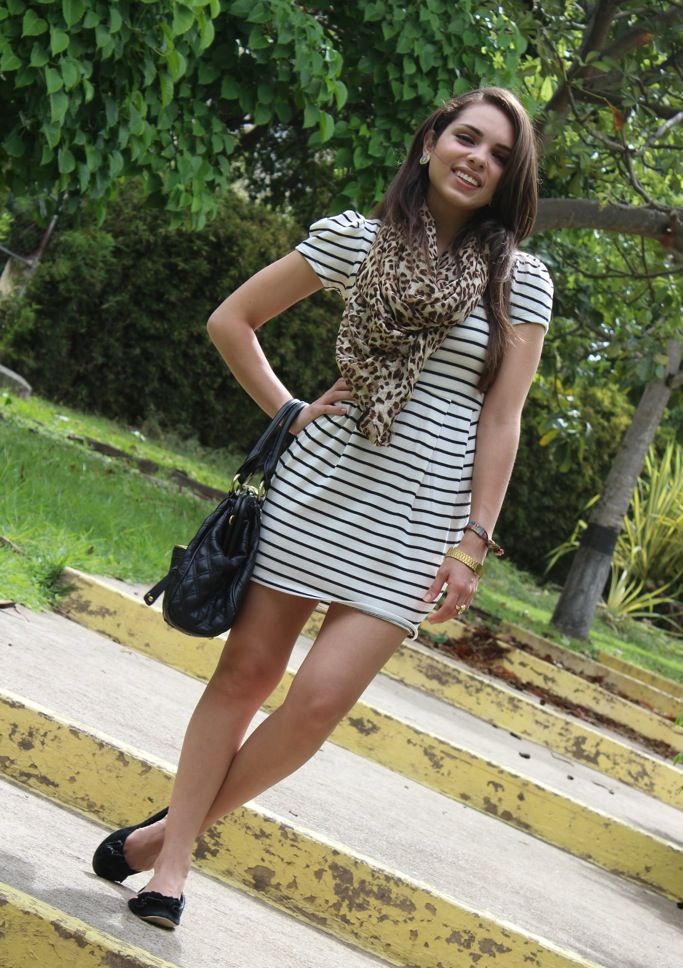 Yesterday was a LONG day- I never wake up early, but I wanted to go to the gym with my mom. We took a dance class at 8am- I had so much fun, I love dancing. I came back home, took a shower, dressed up... and it was only 12pm- it felt like 6 (at least!!). There was a slight change of plans and we decided to visit my mom's family at a small city about 2 hours from Caracas- but there was so much traffic, we got here at night. I have limited internet access (and when it works, it's super slow); I don't even know how I uploaded this pictures. About my outfit: I love how the stripes look with leopard, it's super classy (and I love this dress, I've worn it a couple of times). I hope you girls (not sure if there are any guys out there) like the post and I hope you are having an amazing weekend! Thanks for stopping by! XOXO
Ayer fue uno de esos días extremadamente largos- yo jamás me despierto temprano pero quise acompañar a mi mamá a una clase de baile a las 8 am. Fui, la pasé super, y ahora me duelen las piernas horriblemente. Eran las 12 y sentía que eran las 6 de la tarde jaja. Me bañe, me vestí, y hubo un pequeño cambio de planes.. y decidimos viajar en carro a visitar a la familia de mi mamá. Pasamos todo el día en un tráfico horrible, llegamos ya de noche. Ando con poco internet (y cuando funciona, es lentísimo). No se ni como pude subir estas fotos. Sobre mi outfit: me encanta la combinación de rayas con estampado de leopardo- me parece super clásico y este vestido me encanta (ya me lo he puesto varias veces aquí). El resto del outfit cómodo y simple. Espero que les haya gustado y que esten pasando un bonito fin de semana. Gracias por pasa por aquí. Un abrazo inmenso a todas!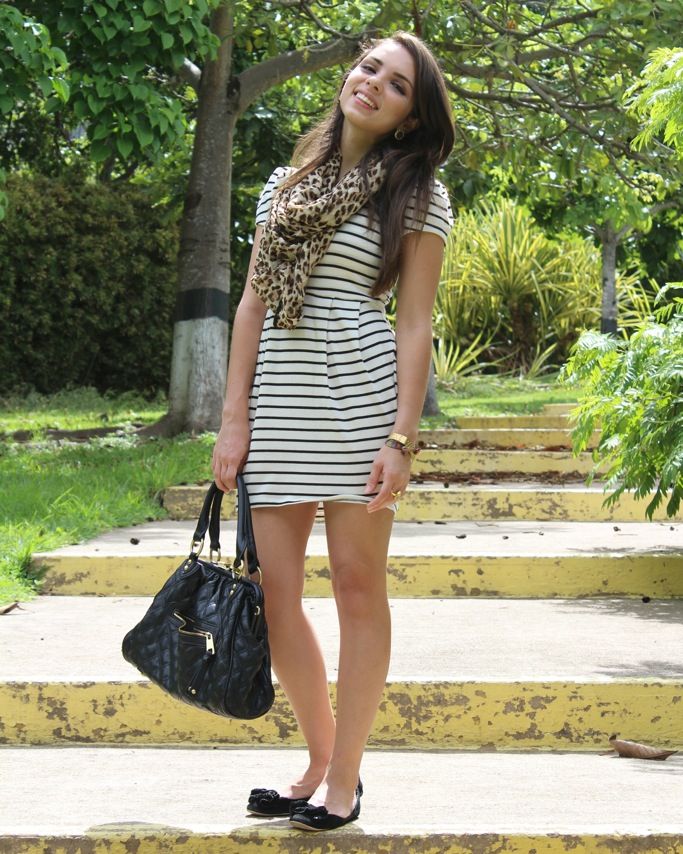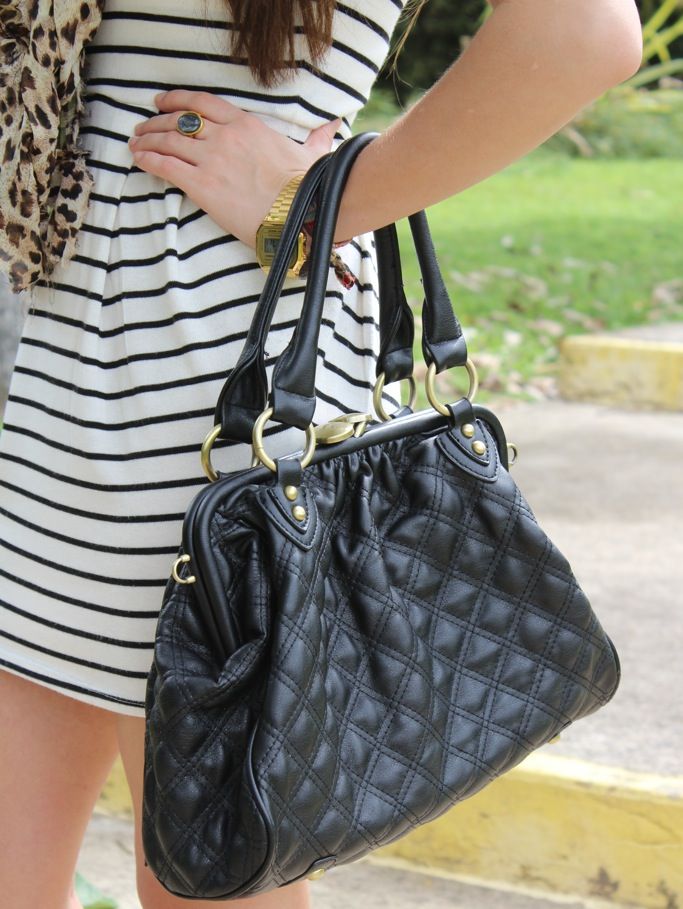 Flats: Steve Madden.
Scarf/Bufanda: Forever 21
Dress/Vestido: Forever 21
Watch/Reloj: Casio Vintage.
Earrings/Arete: vintage,my mom's/ De mi mamá
RIng/Anillo: thrifted