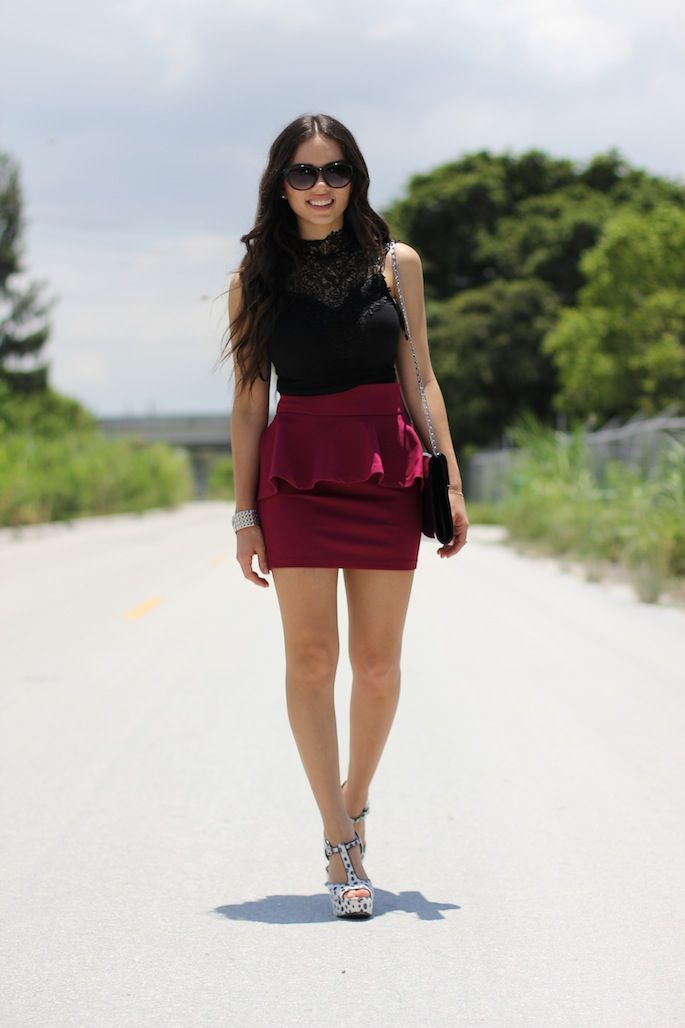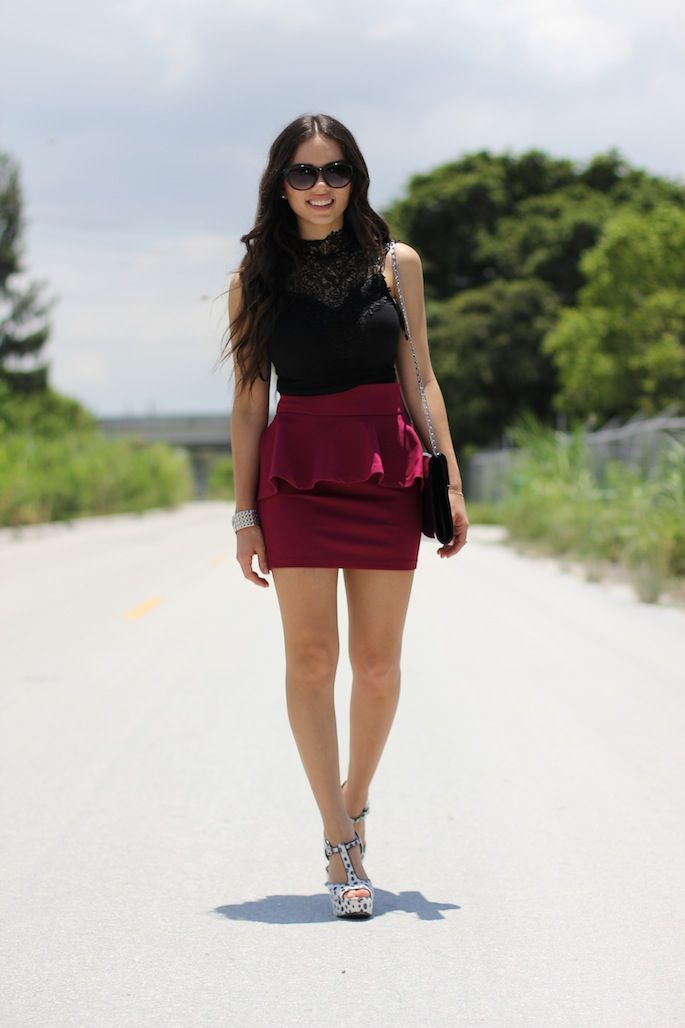 On Thursday I had the opportunity not only to go to "Fashion Bloggers Do it Better- Summer Edition", but also I was one of the models for a small fashion show that happened during the event. My day started early by "getting runway-ready"- you know the drill...eye-brows, face-mask, long shower, half manicure, etc (I say half manicure because I don't like wearing a bright color when "modeling"- I'm no expert nor model but it's better to keep it simple when representing somebody else's brand). Before heading downtown super early to get my hair/makeup done at the event, I asked Gabo to take a couple of picture before I knew the sun would be down by the time he got there. Everything was AMAZING, I'll share pictures of the actual event later - I might steal them from other bloggers because all the running around and changing didn't let me take lots of picture. However, here's what I wore to the actual event: a cropped black top with a lace detail and open-back (oh btw, I get a lot of questions on what do I wear with open back tops/dress...
here's a good bra for it)
, a peplum skirt, a simple envelope clutch and my fun dalmatian shoes. I hope you liked the look! XOXO ... more pics from the event coming soon, I promise!
_____________
El jueves tuve la oportunidad no solo de asistir a "Fashion Bloggers Do it Better- Summer Edition" (Las blogueras de moda lo hacen mejor- edición VERANO), sino que también fui una de las modelos durante un pequeño desfile que hubo en el evento. Mi día empezó tempranito "preparándome para la pasarela"- depilación, mascarilla, medio manicure (digo medio porque prefiero llevarlas solo con brillito si es un desfile), etc. Luego antes de salir a Downtown, le pedí a Gabo que me tomara unas fotos porque sabía que entre la locura del desfile, y lo tarde que se iba a hacer...iba a ser casi imposible en la noche. Todo quedó cheverísimo, después comparto mas fotos del evento como tal (que me las tendré que robar porque de verdad que fue un corre corre y no pude tomar casi fotos). Por ahora le muestro lo que me puse como tal al evento: un top cortito con un detalle espectacular de encaje y la espalda al aire libre (muchas me han preguntado como hago para usar cosas escotadas de espalda, les recomiendo este tipo de sostén/bra), una falda peplum, mis zapatos tipo dálmata y una cartera de sobre negra. Espero que les haya gustado...esperen más fotitos del evento! Abrazos!