Wednesday, August 31, 2011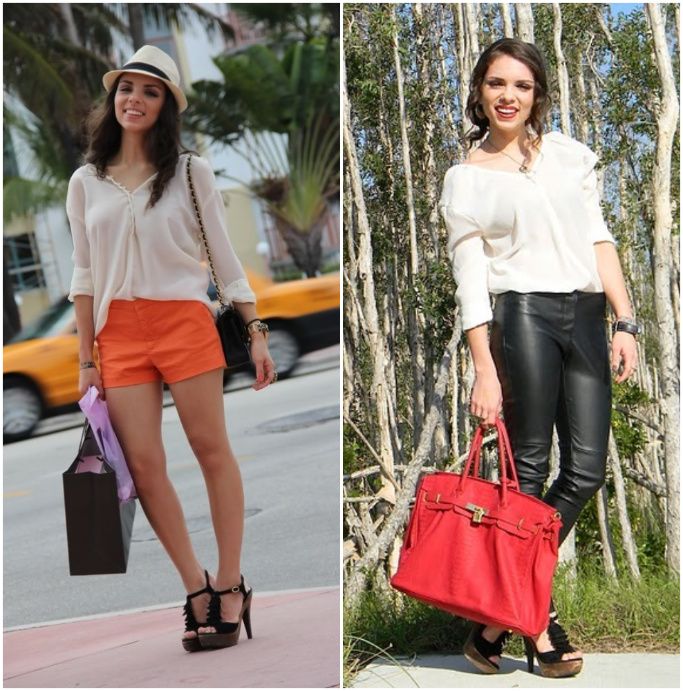 Previous remixes: Remixes anteriores:
This Furor shirt is vintage; reason why I couldn't find a similar blouse for the tittle above. It's not only super versatile but the fabric is perfect for the summer, or for the crazy hot Miami weather. I really like the V neck; it's very flattering (even though, I have worn it backwards to change the shape of it). I've worn it with bright jeans, leather, skirts, and shorts..
Which one is your favorite?
_____________________________
Esta camisa de Furor es vintage, razón por la que no encontraba ninguna parecida para el titulo. Me encanta porque la tela es bastante fresca para el calor de Miami- también el cuello en V se ve super elegante (aunque en uno de los outfits, decidí usarla de manera que los botones quedaran en la parté de atrás y adelante más cuadrada). La he usado con pantalones de cuero, de colores, faldas y shorts...