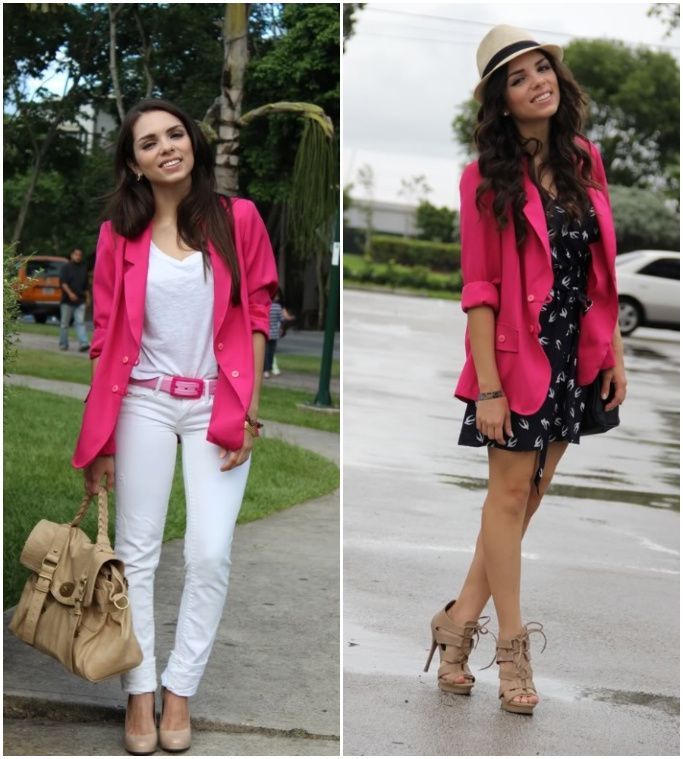 A couple of months ago, I went to Zara and I felt in love with a pink blazer they were selling but I didn't want to pay $100 for it. So I headed to a thrift store and found this amazing 80s blazer for just $3 ( and I loved the oversized feeling so I didn't alter it at all). Also, I was wrong: this blazer is more versatile than I imagined.
Which one is your favorite?
_____________________________
_______________
Me acuerdo cuando fui a Zara al principio de la temporada de Primavera y me enamoré de un blazer rosado (probablemente lo han visto en muchos blogs)- pero no iba a pagar $100 por una pieza que dura solo una temporada. Así que me fui a una tienda de segunda mano y encontré este blazer de los 80s por $3 en perfectas condiciones. Y me equivoqué, es mucho más versatil de lo que imaginaba- probablemente este Remix sea actualizado pronto.