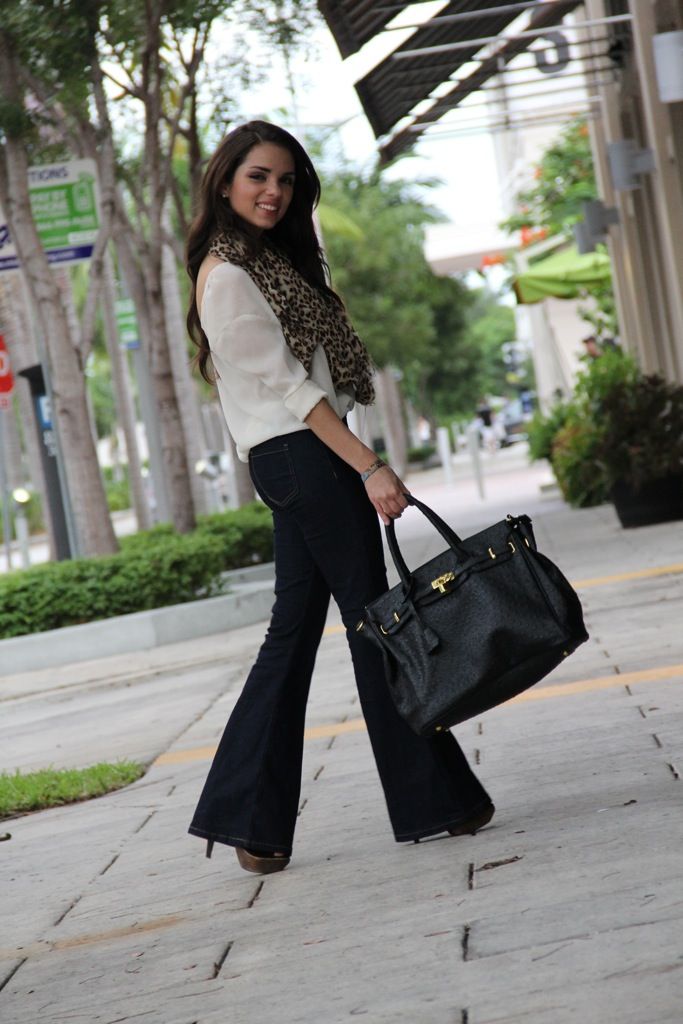 On the last post,
I told that I haven't worn jeans in ages, but I felt in love with these Forever 21 jeans and I haven't stopped wearing them. People in school asked me if I got them at J-Brand, I was like "no way, they were only $16!). I also like that I'm challenging myself to make them look chic instead of boring. I know I always complain about how hot Miami is (and it still is) but you always are indoors with the a/c on; reason why I decided to wear this outfit ( and I had the cold still and the a/c is terrible when you are sick). I got this bag a couple of days ago and I'm in love with it.... isn't it gorgeous!? it dresses up any outfit! I took the pics just before arriving to a Furor small shopping event- there we talked for hours, drank wine, and I did a little shopping. I got a shirt that you saw in the
Furor Series
and a new one- can't wait to show you. I came back home straight to the bed, I had to wake up early to go to school! I hope you are having an amazing weekend! Thanks for stopping by!

En el post pasado les conté que tenía siglos sin ponerme jeans, pero encontré estos en Forever 21 y no los he soltado para nada. Hasta me preguntaron en la universidad si eran de J-Brand, pero no!- costaron solo $16 (aparte, creo que me estoy retando a que no se vean aburridos). Se que seguro pensaran que me estaba derritiendo en Miami con este outfit, pero es que sinceramente en esta ciudad- por mucho calor que haga, siempre estás en un aire acondicionado. Y como estaba con dolor de garganta y un poquito de gripe, quise agregar la bufanda de verano- y la tela de la camisa es super delgadita, así que es perfecto para estar adentro. Esta cartera me llegó hace 2 días, me enamoré apenas la ví, ¿no les parece una belleza!!?. Las fotos las tomé antes de llegar a casa de mi amiga y dueña de Furor, ya que tuvo un pequeño evento donde podíamos comprar, chismear, y tomar vino. Le compré dos cositas, una camisa que vieron en la serie de Furor y otra camisa que me fascino- se las muestro pronto. Estuve ahí hasta tardísimo la noche del jueves hablando, y llegué directo a dormir porque tenía clases y una presentación al día siguiente. Espero que esten pasando un bonito fin de semana! BESOS y gracias por todo el apoyo!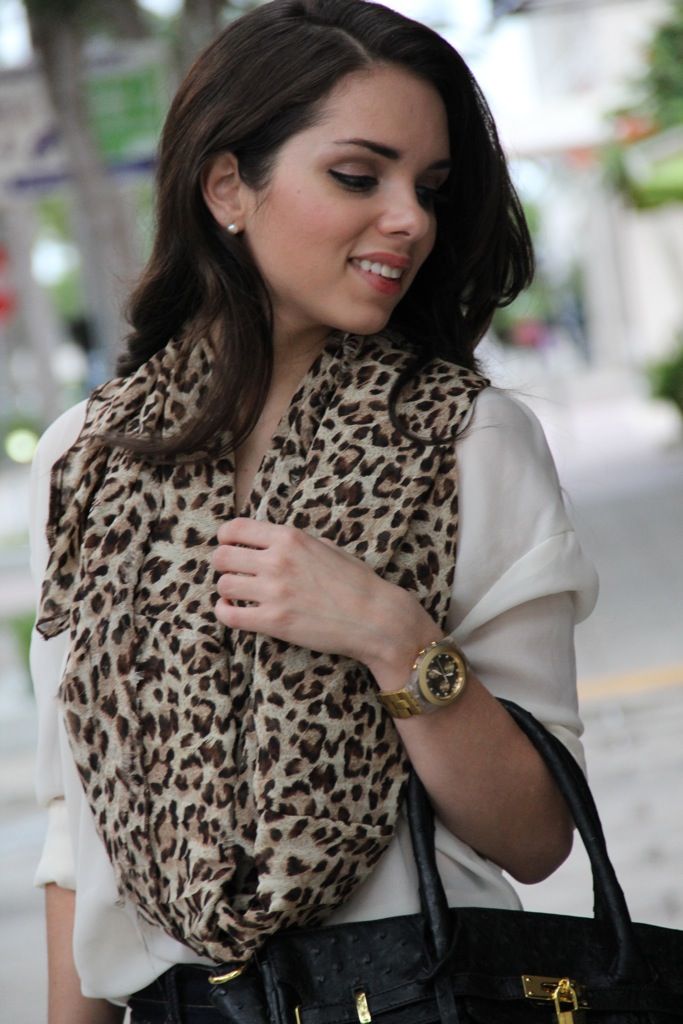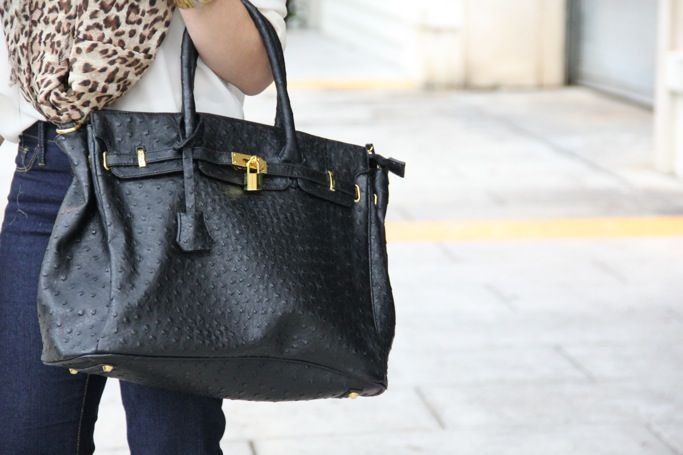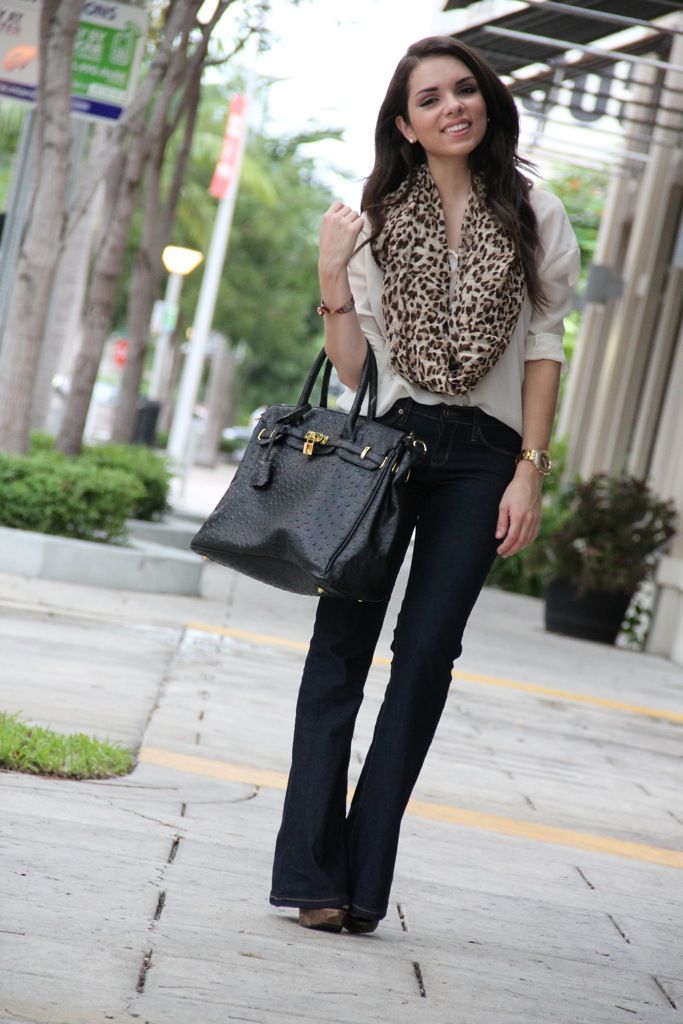 Jeans: Forever 21
Shoes: Steve Madden
Scarf: Forever 21
Watch: Swatch