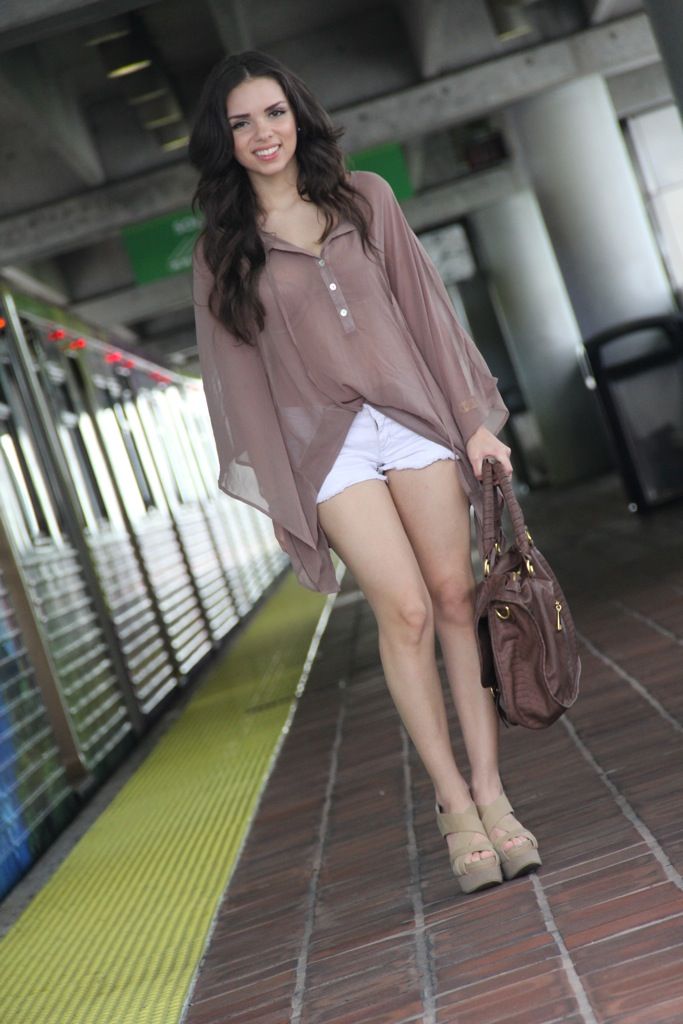 I've been living in Miami for 5 years and I have never been on the metrorail.. until yesterday. We decided to try to go to a mall by metrorail but we didn't realize it was around 22 stops (and each stop was LONG). After spending an hour in the metrorail,we decided to go back- on our way back, the train just stopped ( I don't know what happened but the power went out and we were in the middle of nowhere for 30 minutes). The trip was a mega fail but at least we did something different and the scenario for the pics changed a little. After that, we had some venezuelan food and I had to do some school projects. About my outfit: I got this shirt at Furor last week, I loved the color&movement (and it's so versatile, I have a lot of outfits in mind for this shirt). How's your week going? XOXO

Cinco años viviendo en Miami y nunca me había montado en el metro- es que de verdad no está bien desarrollado y es casi imposible transportanse en él. Pero decidimos aventurarnos e intentar llegar a un centro comercial -aparte aprovechamos para cambiar de escenario en las fotitos. Después de estar 1 hora en el tren y darnos cuenta que todavía nos faltaban 15 paradas...decidimos regresarnos; y en el regreso, el tren se daño y estuvimos otro rato parados en el medio de la nada. Llegamos con un hambre terribe y yo estaba antojadísima de comer comida venezolana. Luego me fui a hacer un proyecto para una clase y listo. Sobre mi outfit: le compré esta camisa a Furor Moda la semana pasada- me encantó el color, lo cómoda que es y lo versáti (tengo muchas combinaciones en mente). De resto, mantuve el outfit de colores neutraes. ¿Cómo va tu semana? Un besote!!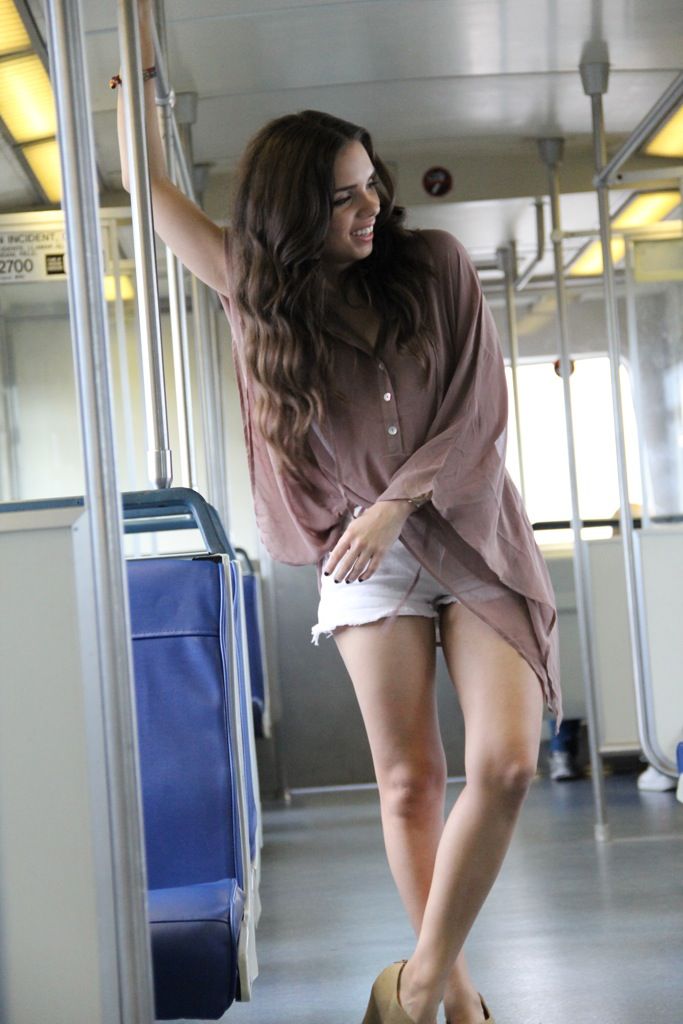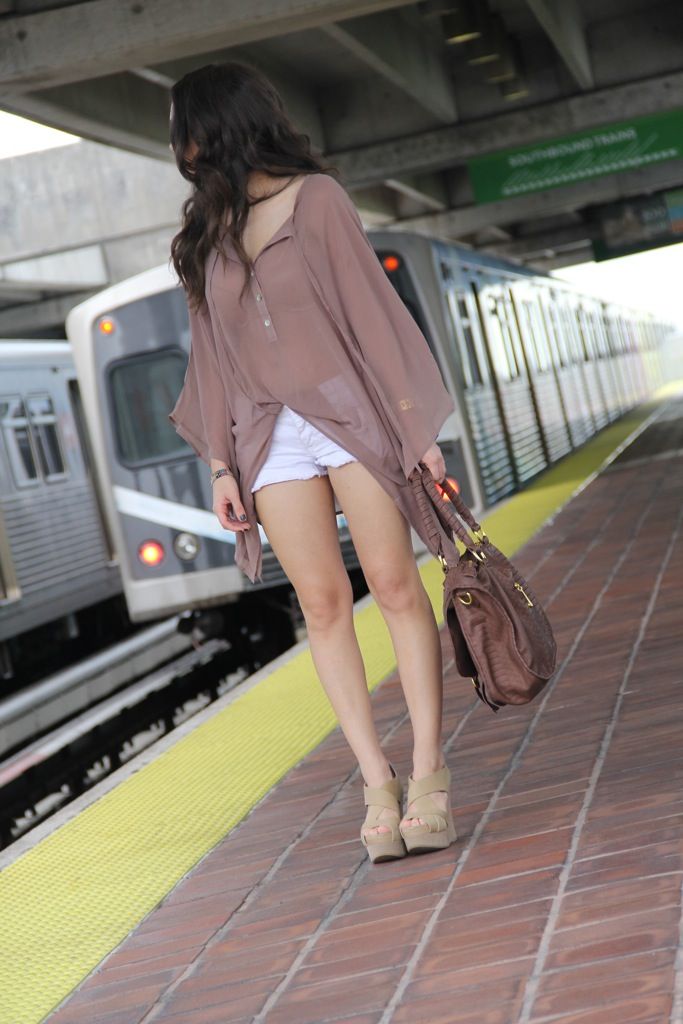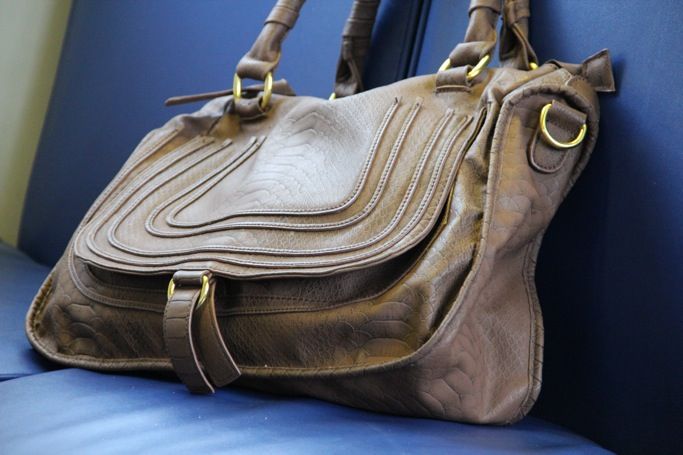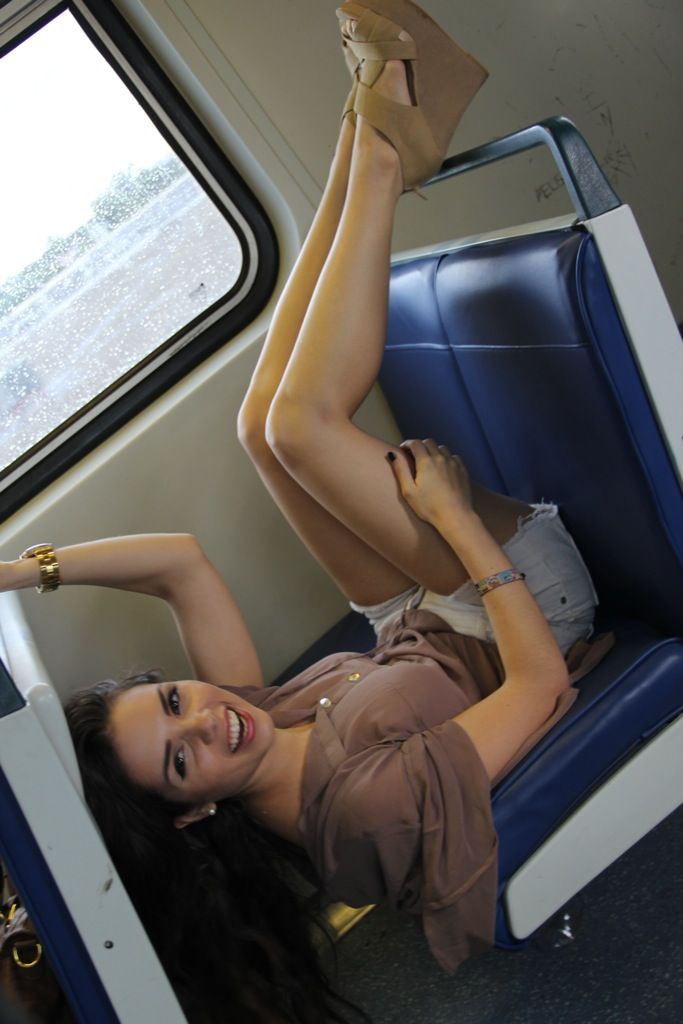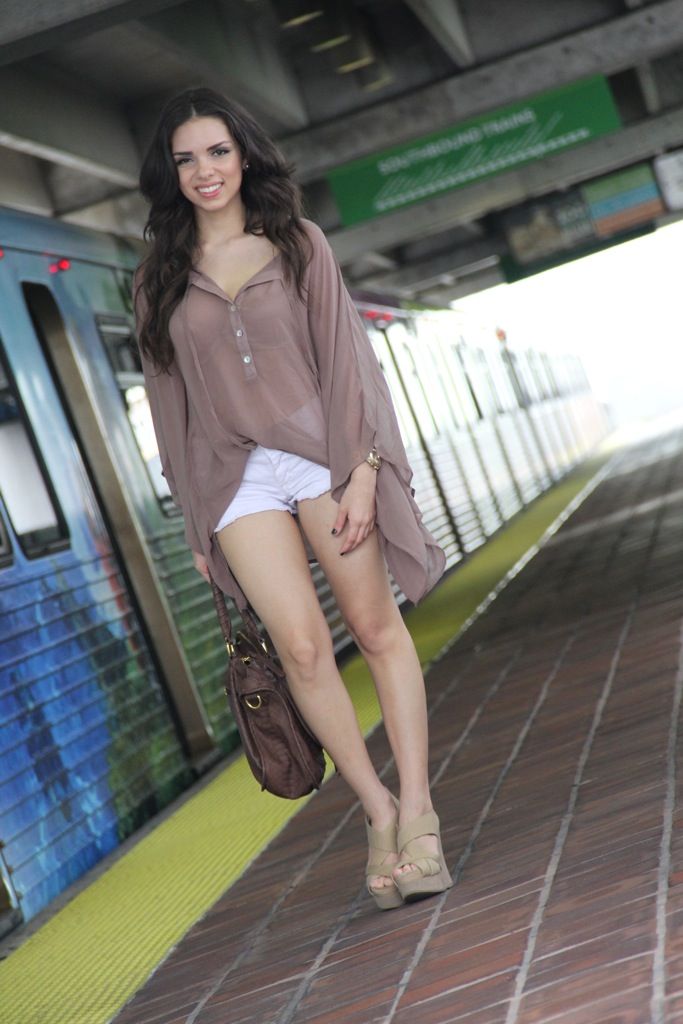 Top: Furor Moda (Fall Collection).
Shorts: Forever 21
Shoes/Zapatos: Xiomara Lisette.
Bag/Cartera: Mimi Boutique
Watch/ Reloj: Swatch