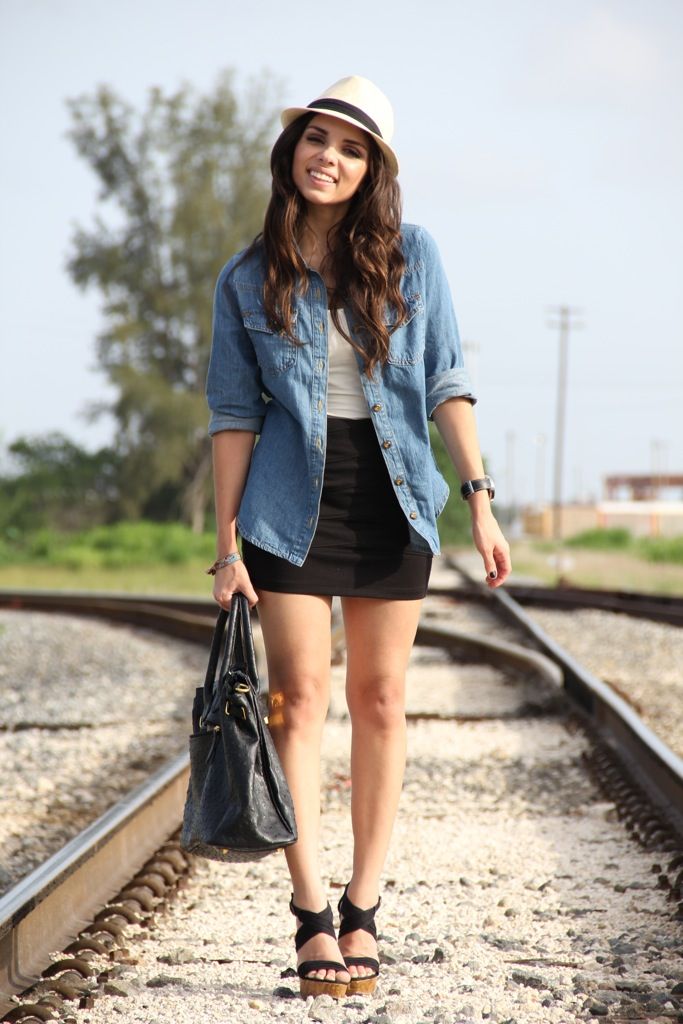 A couple of hours ago I published this week's challenge but... I used pictures from two months ago (where I got inspired by Lovely Pepa,
click here to see it)
. I really do not like to repost outfits more than once. As I mentioned, I had a little problem uploading these pics- but here they are, I hope you like them. My inspiration was
Andy from StyleScrapbook
- I love her blog&style and I'm so proud that she's a successful latina in Europe. I really wanted to give it my personal stye, reason why I changed the flat black hat to a fedora. About my Saturday: I spent it thrift store shopping but I didn't buy absolutely anything. First I went to a famous thrift store but it was a little scary, there was even a woman with an ankle tracking device. Then, I decided to go to C.Madeleines (a Rachel Zoe fave) where all they sell are vintage designer pieces- everything cost over $400. However, I love going there; everything is gorgeous... Dior from the 60's, Chanel from the 60s and they have everything organized by decade. After that I had dinner with my boyfriend, and came back home! Did you enter this week's challenge? Don't forget to leave your link at the end! XOXO

Hace un rato publiqué el reto de la semana pero con fotos repetidas de cuando me inspiré en el outfit de
Lovely Pepa.
- y de verdad que no me gusta publicar los outfits más de una vez. Como le había mencionado, tuve un problemita pasando las fotos pero ya lo solucioné y aquí están...espero que les gusten. Mi inspiración fue
Andy de StyleScrapbook
- me encanta tu blog y me encanta que sea un latina exitosa en Europa. Sus outfits siempre tienen algo especial... muy ella... razón por la que quise inspirarme en el outfit que ven abajo, pero darle mi toque personal. Les cuento que ayer tenía ganas de ir a tiendas de segunda mano/vintage; fui a una a la que nunca había ido y casi me da algo...había hasta una muchacha con la cosa esa del tobillo de la polícia. Tenían muchas cosas y estaba muy organizado pero prefiero ir un día de la semana. Después quise aventurarme a C.Madeleines- es un sitio famoso de cosas vintage pero de diseñador, nada baja de $400. Es ESPECTACULAR, Dior de los 60s, Chanel de los 70s y así. Todo lo tienen organizado por década y tipo de ropa, como les dije: un espectáculo! Después de eso fui a comer con mi novio! ¿Participaste en el reto de la semana? No olvides dejar tu link abajo! UN beso!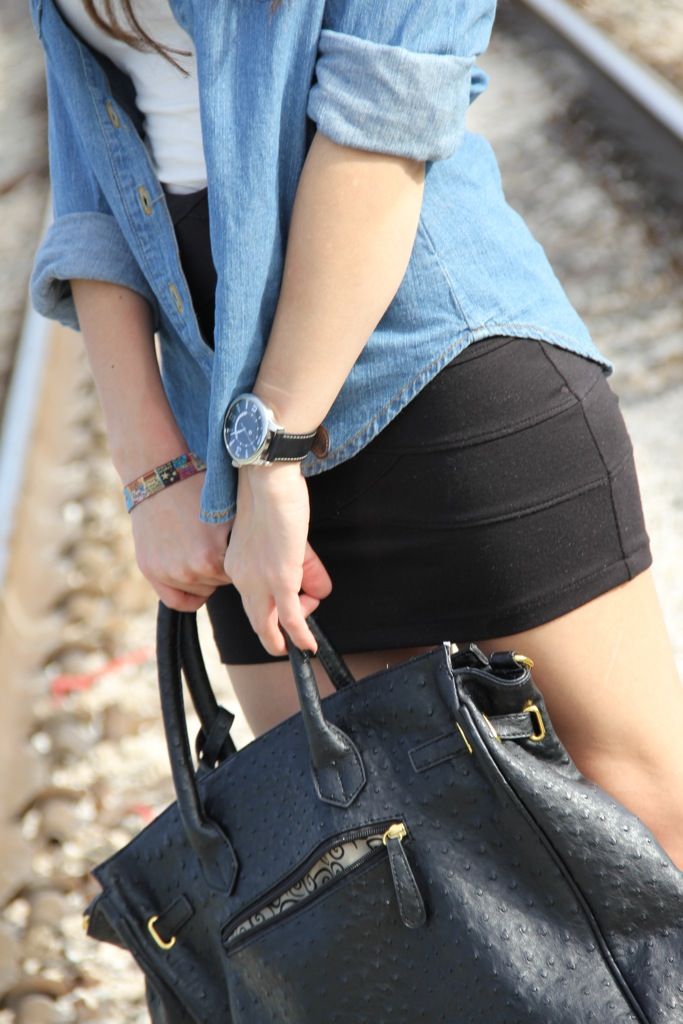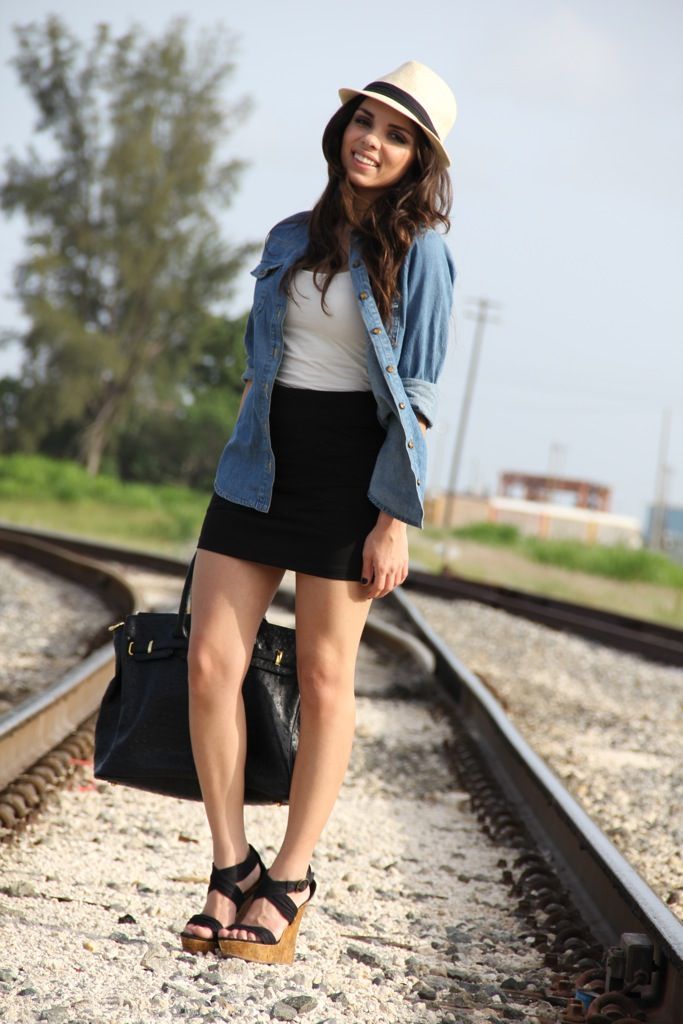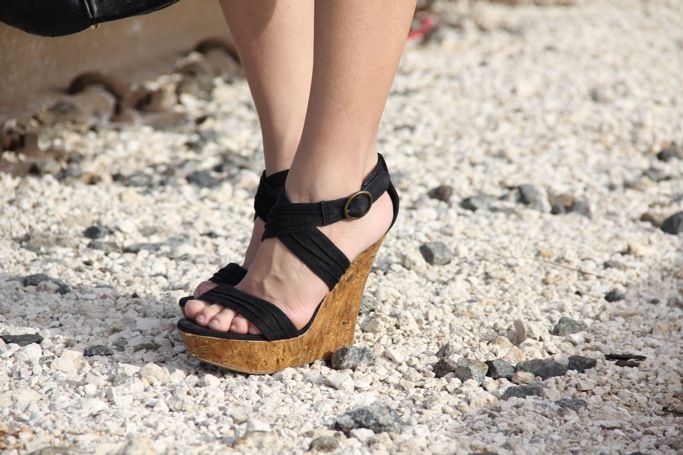 Skirt/Falda: Forever 21
Tank top/ Camiseta: Express
Denim shirt: Forever 21
Fedora: Agaci