As some of you might know, I just started studying "Fashion Merchandising" after graduating in Business and working in social media for about a year. I also promised that I would share what I wear to school- the hard part about dressing up for fashion school is that you still want to be comfortable in class but you DO want to look like you study fashion- and it's even harder when it's 6 am and you just want to stay in your PJs. About this outfit: when I was checking out everyone's entries for last week's challenge "
Dress like your favorite blogger
, I realized I had all the pieces to recreate
FanceeNancee
's outfit so I went for it. I wore this to school on Wednesday, a day full of quizzes and proyects! I hope you are having an amazing weekend! XOXO

Como muchas sabe, regresé a la universidad después de un año de haberme graduado en Administración y estar trabajando en social media/relaciones públicas. Pero esta vez estoy estudiando "Fashion Merchandising" o mercadeo de moda- y les prometí mostrarles lo que llevo a la universidad. Lo difícil de vestirse diariamente para ir a una escuela de moda es encontrar el balance entre "comodidad de universidad" y algo que diga "pero estudio una carrera relacionada con la moda" - y más aún cuando son las 6 am y lo que quieres es ir en pijamas. En el reto de la semana pasada
"vístete como tu blogger favorita
",
FanceeNancee
compartió un outfit con unos jeans verdes y una fedora- apenas lo vi le comenté fue como "tengo todas las piezas para recrearlo". Como les dije, esto fue lo que usé para ir a la universidad el miércoles; un día lleno de proyectos y examenes! Espero que esten disfrutan el fin de semana! Un abrazo!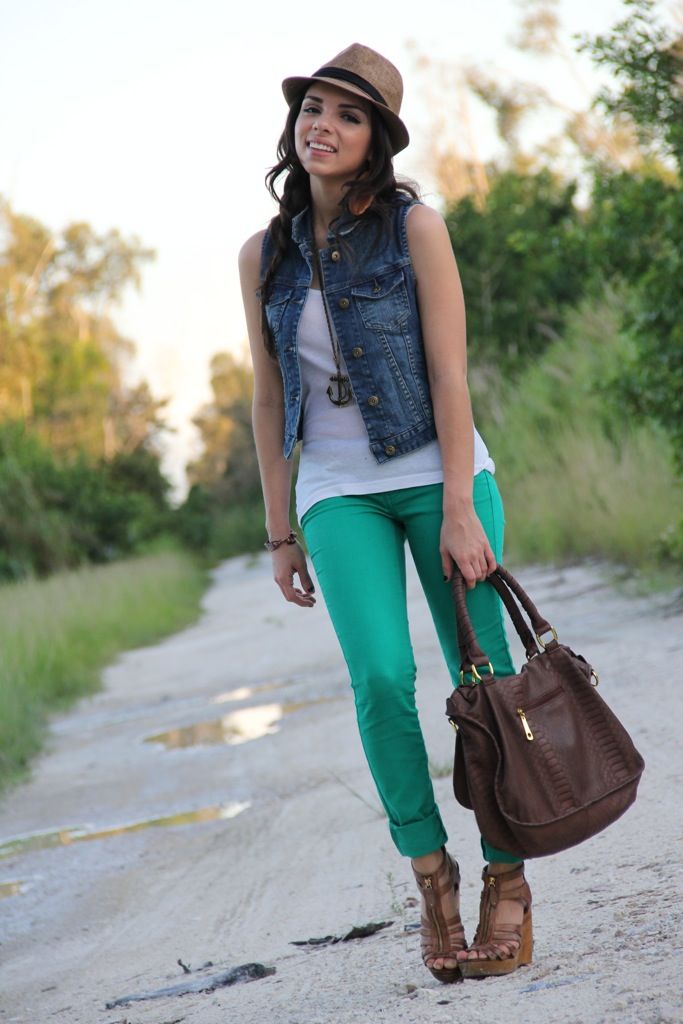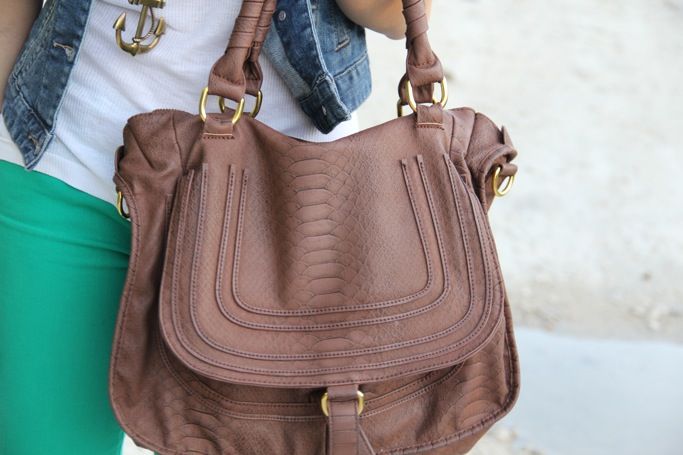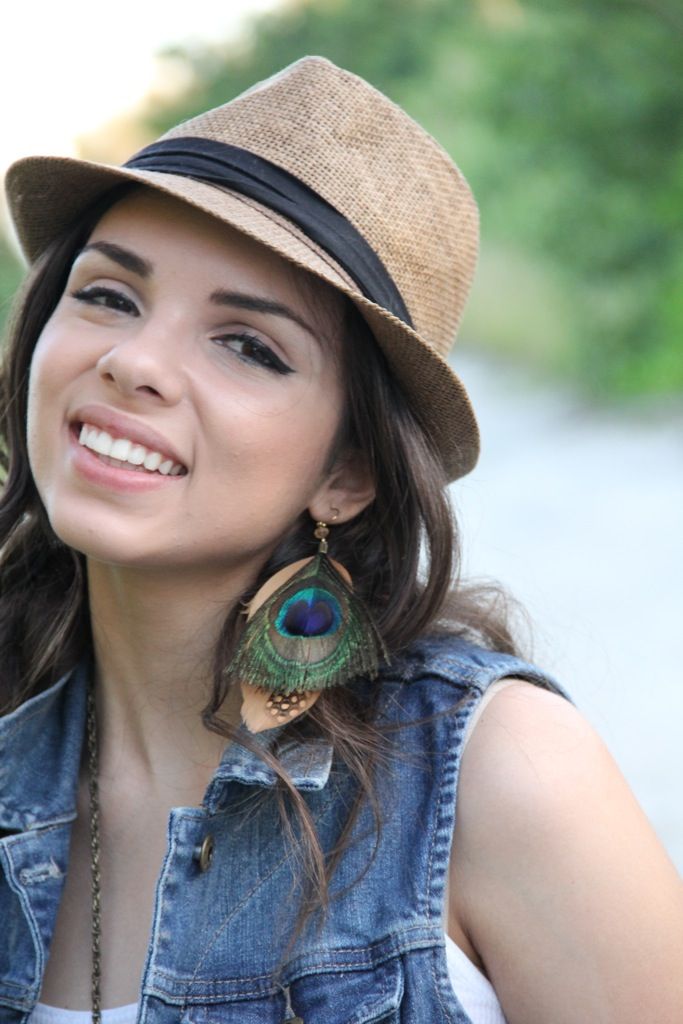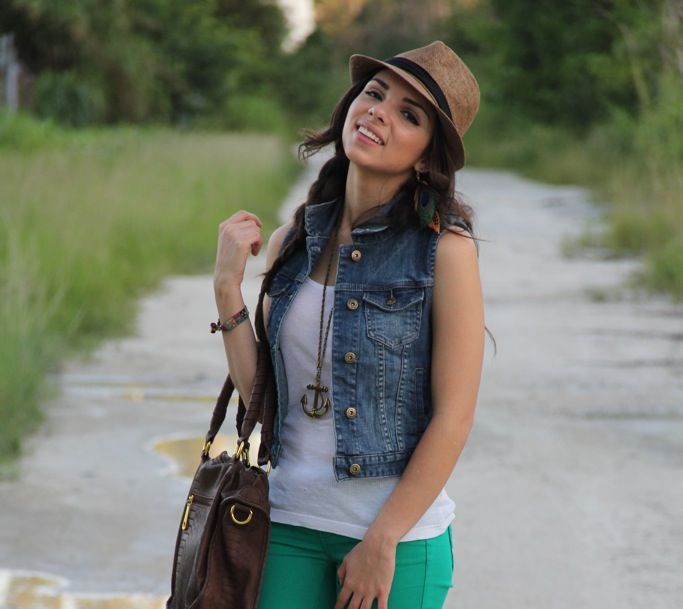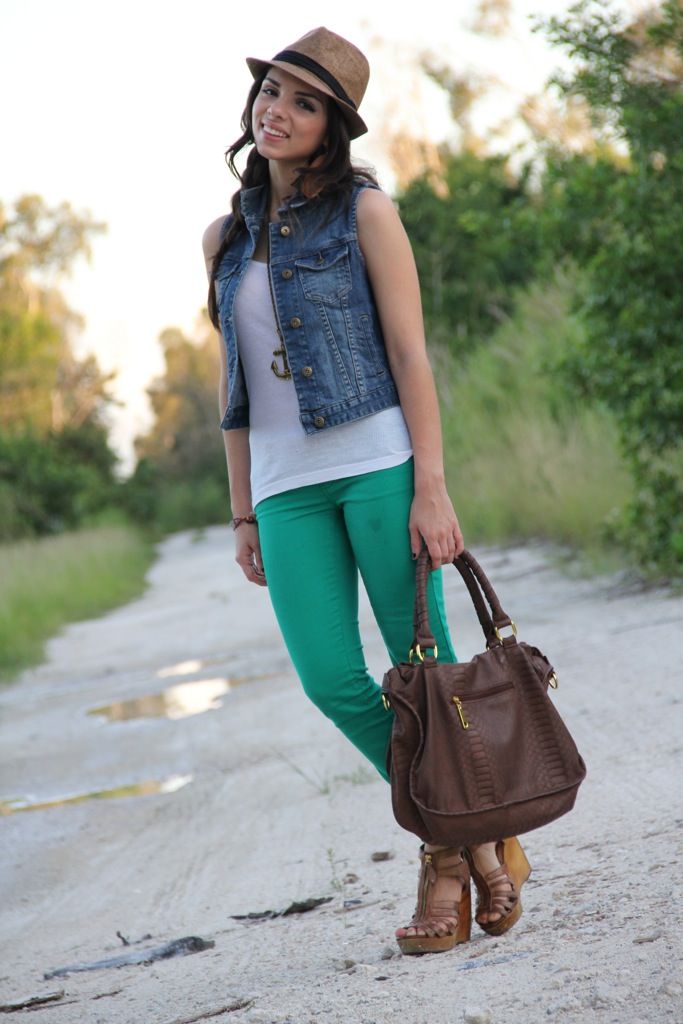 Shoes/Zapatos: Steve Madden.
Tank/Camiseta: Forever 21
Chaleco/Vest: Forever 21
Fedora: Agaci
Necklace/Collar: Forever 21