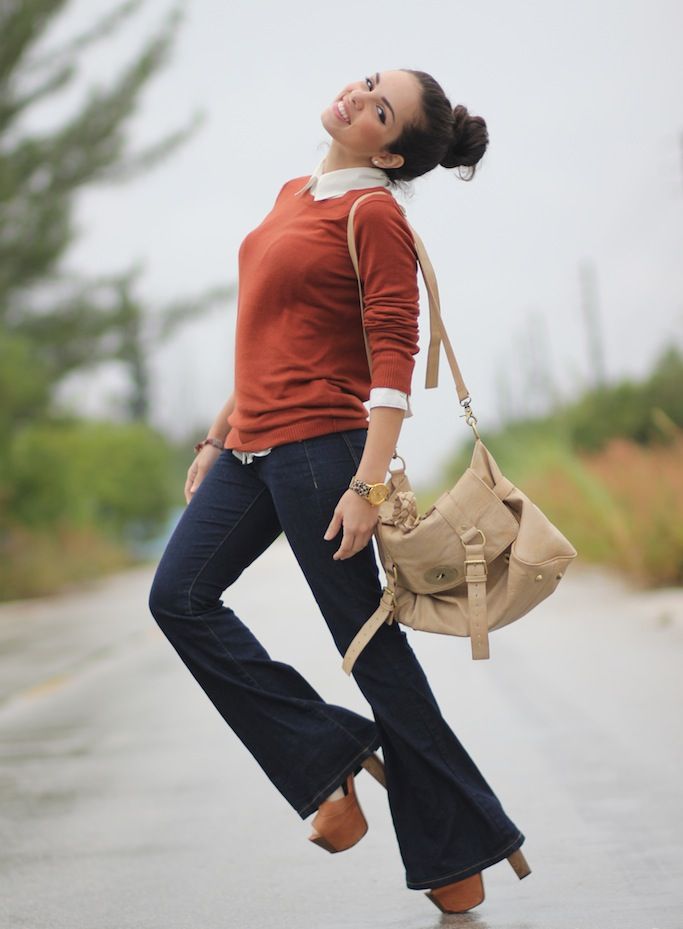 Since I saw Alexa Chung wearing a sweater with a button up shirt, I wanted to try it. It looks so preppy- like something you would have to wear as a school uniform- but modern. This is what I wore to school last week- it's so cold there that the sweater worked perfectly and I can fit absolutely everything- even my laptop. I decided to put my hair up so the detail on the collar was visible and I kept the accessories as simple as possible (just the leopard watch and pearl earrings). I hope you have an amazing week!
Don't forget to enter the thanksgiving giveaway with ROMWE
.
______________________________
Desde que vi a Alexa Chung hace un tiempo con un suéter y una camisa de botones, me encantó como se ve- es bastante preppy. Es un look como de uniforme de colegio- pero moderno. Lo utilicé para ir a la universidad la semana pasada y lo mejor de todo es que en esta cartera me cabe TODO- hasta la laptop. Me recogí el cabello en un moñito para que el detalle del cuello se notara más, y mantuve los accesorios al mínimo (solo un reloj de leopardo y mis perlitas) Feliz semana a todas!! No olviden participar en la rifa para ganar un abrigo exclusivo de ROMWE.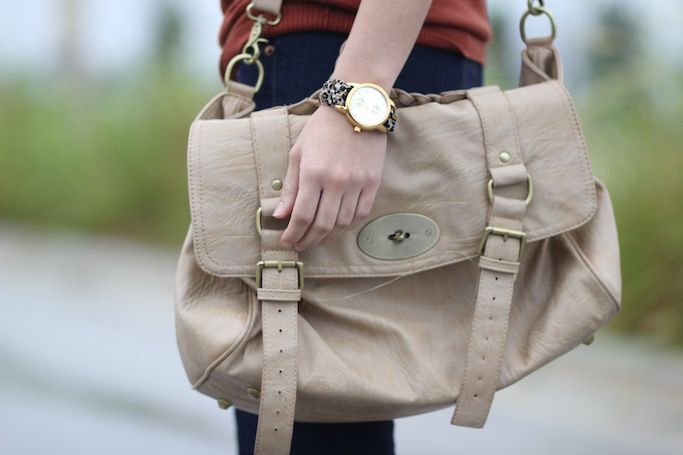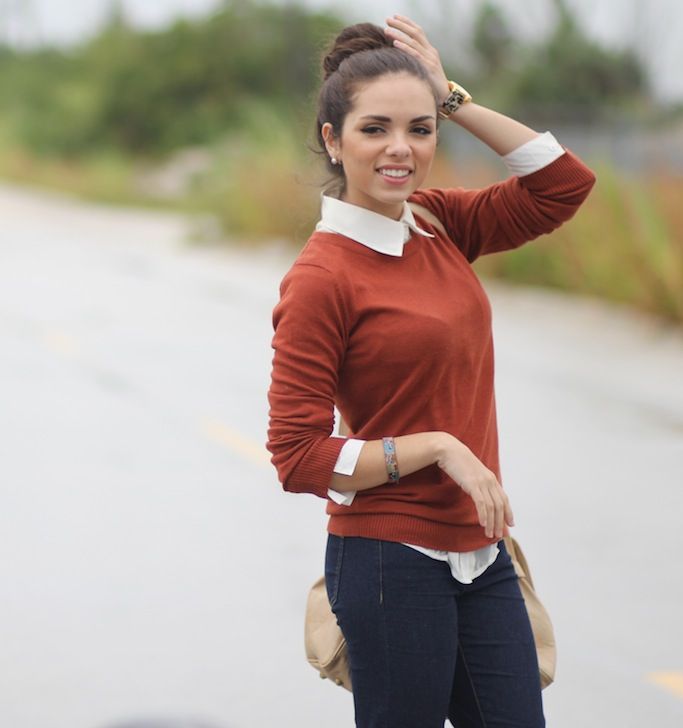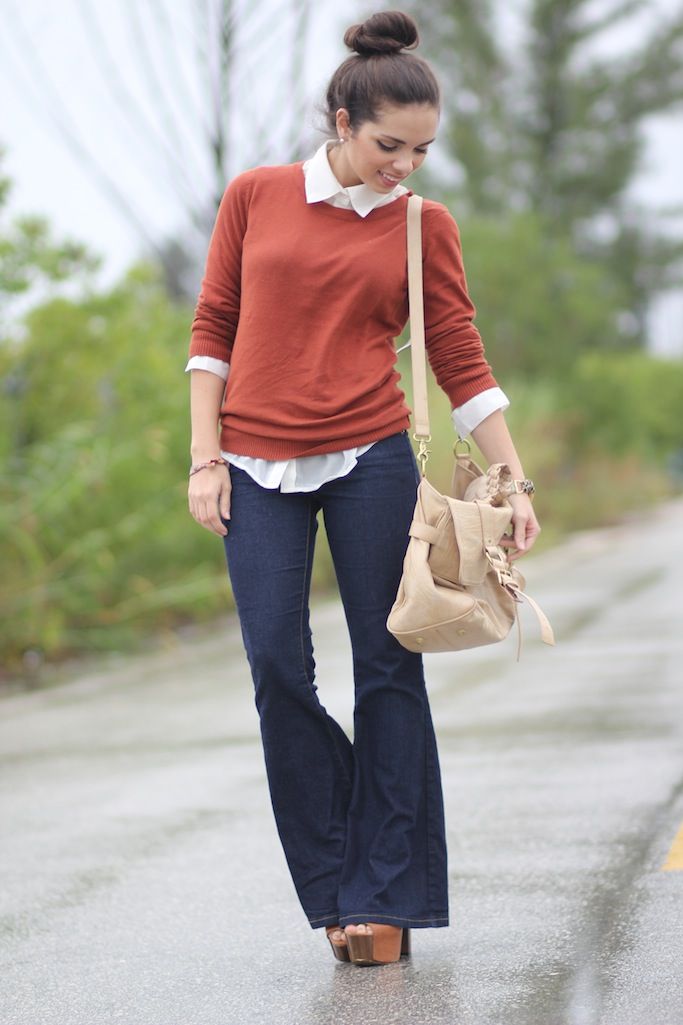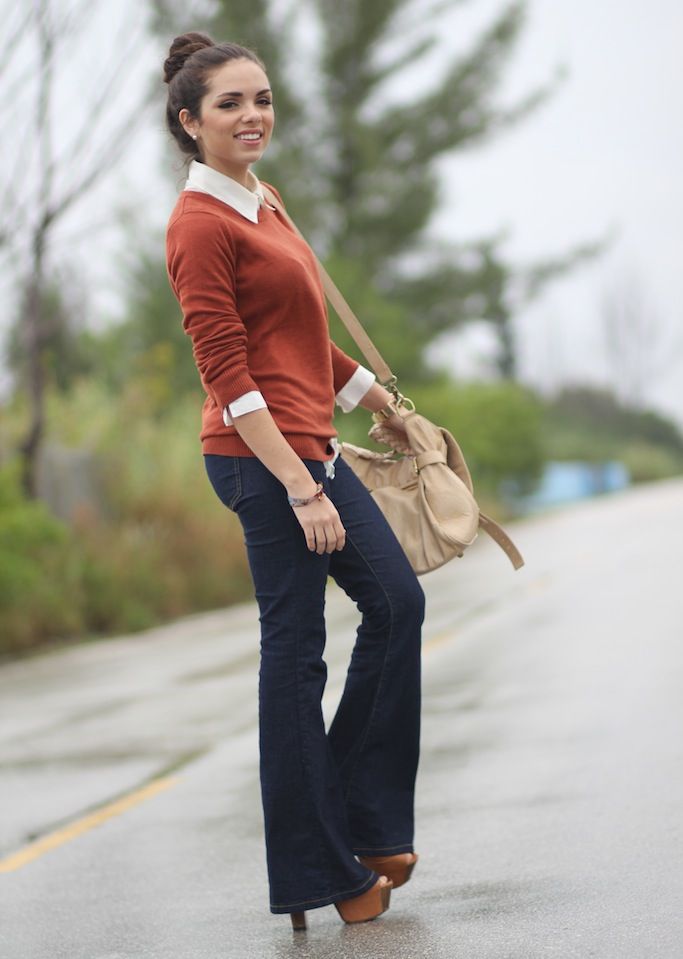 Shoes/Zapatos: Jessica Simpson
Jeans: Forever 21
Blouse/ Blusa: Forever 21
Watch/Reloj: : Louvett
Bag/Cartera:
Mimi Boutique "Sienna"
Sweater/Sueter: Forever 21