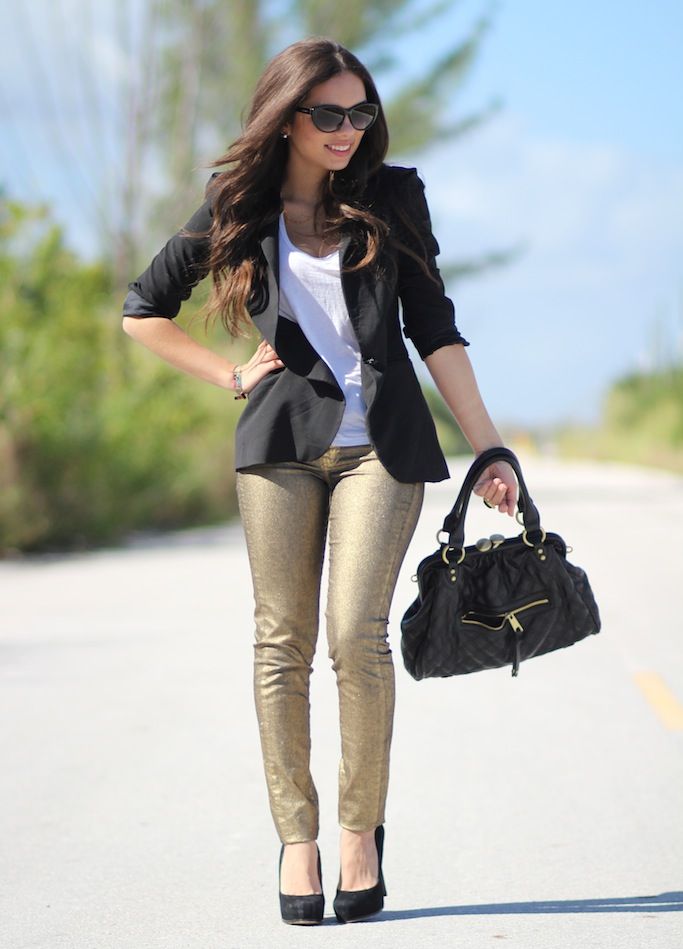 A couple of weeks ago, I've shared some exciting news about being part of
Chictopia + JCPenney Holiday campaign.
Reason why this week I headed to the closest JC Penney and I found some amazing things- specially from the MNG by Mango collection. There I fell in love with these gold jeans and the cat eye sunglasses. this time I wanted to pair them with some classic pieces like the quilted bag, black pumps, a simple tee and a black blazer- that way the pants stand out completely. I wore this to have lunch with a couple of friends yesterday! How would you wear these gold jeans?
ps: remember that I'll be giving away badges to those wearing JC Penney on Chictopia! When you get the badge, you also get 1,500 points! (which equal to $15 that you can use to get clothing or accessories!)
¿Se acuerdan que les conté hace unas semanas que soy parte de la campaña de Chictopia + JCPenney? :D Esta semana me aventuré al que queda más cerca de mi casa y encontré varias cositas -sobre todo me encantó la línea de Mango para JCPenney; ahí me enamoré de estos pantalones dorados y estos lentes tipo gato. En esta ocasión quise combinarlo con negro y blanco, lo más básico posible pero estoy segura que los van a ver muchísimo! . Esto fue lo que utilicé para ir a almorzar tarde con unos amigos! ¿Cómo combinarían ustedes estos pantalones dorados!?
pd: Recuerda que voy a estar regalando 1500 puntos a aquellas usando JCPenney en Chictopia- estos puntos equivalen a $15 que puedes intercambiar por ropa/accesorios.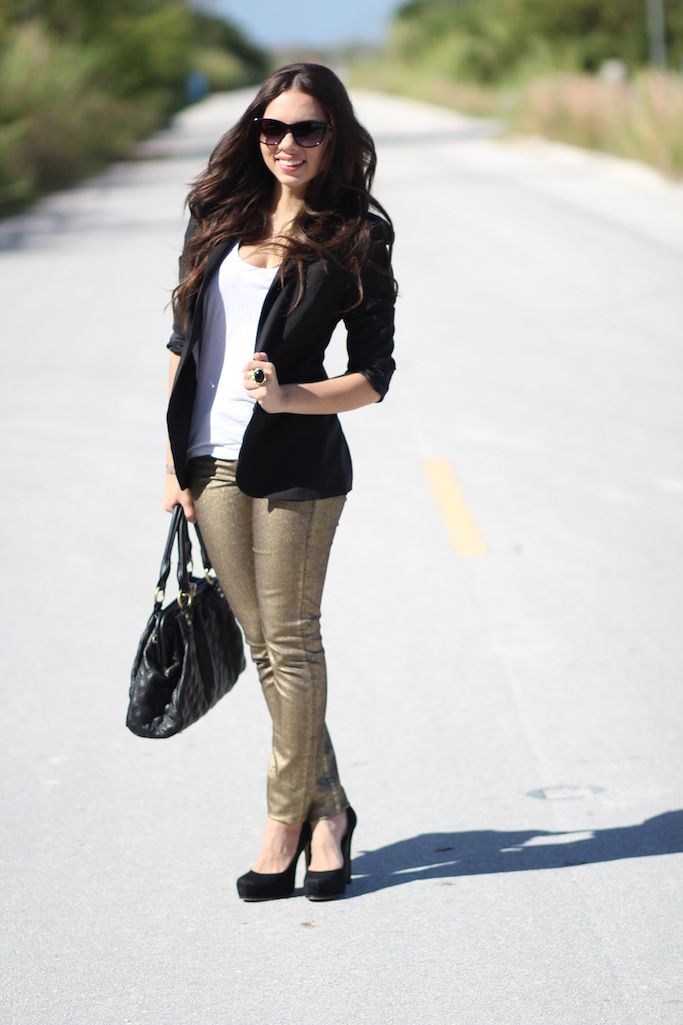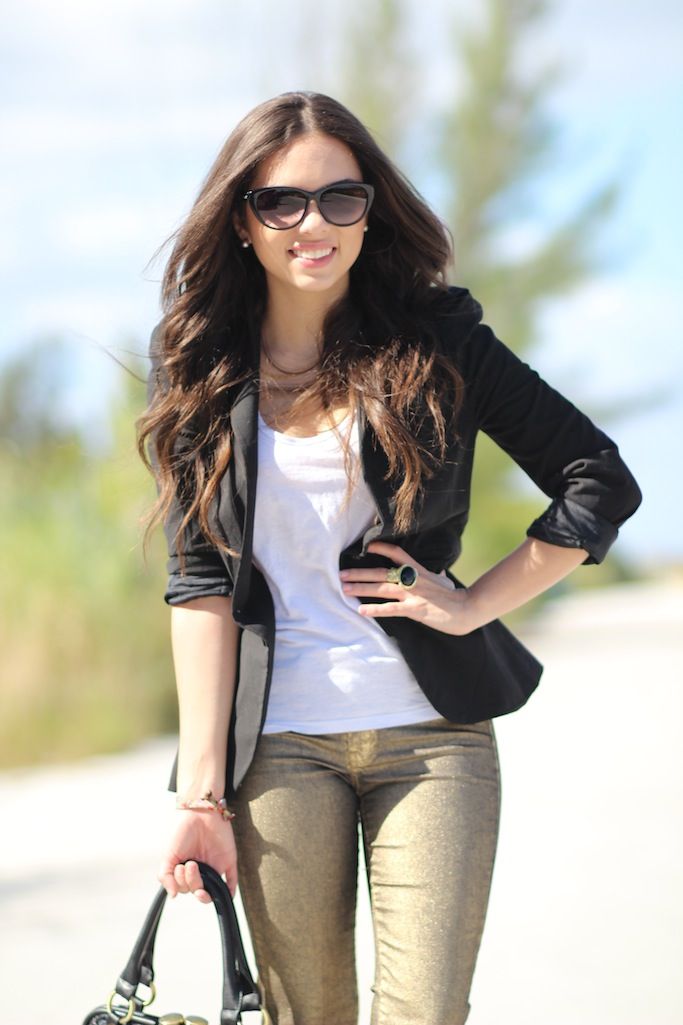 Top: Forever 21
Blazer: Zara
Shoes/Zapatos: Steve Madden