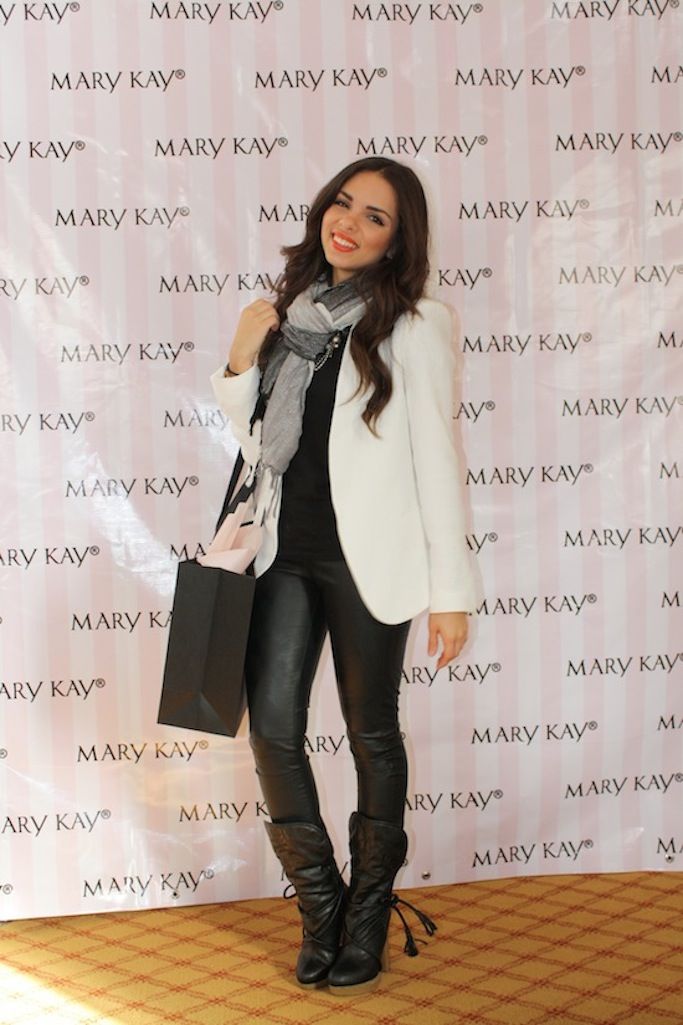 Today I wanted to tell you a little more about why I was in Chicago this week and show you more pics about my experience. As you might now, I attended Latism 2011- which is a conference for hispanic bloggers. I was invited by Mary Kay as one of their blog ambassadors. On Thursday (the 1st day of the conference), I spent most of my day at the Mary Kay Glam suite where we had makeovers that included hair and makeup, we also drank mimosas and had breakfast&lunch. Each ambassador invited 2 bloggers to enjoy with them and the first 20 bloggers to go to the suite received a gift bag full of beauty products! You already "saw" this outfit, but with a coat (the black and white one). At first I wasn't wearing any lipstick, but I felt in love with this orange-red lipstick called
"sunny citrus"-
and I really like the pop of color it gave to my outfit.
______________________________________
Hoy les quería contar un poquito más en detalle porque estuve en Chicago esta semana y mostrarles algunas fotitos del día. Como saben, fui conferencia de Latism 2011- pero fui invitada por Mary Kay para ser una de sus embajadoras. El primer día de la conferencia, pasé bastante tiempo en la suite donde estaban maquillando y peinando a las blogueras invitadas por las 4 "embajadoras). También comimos, tomamos mimosas, y probamos nuevos productos de Mary Kay. Aparte las primeras 20 blogueras que fueran se llevaban una bolsa llena de productos de belleza! Esto era lo que tenía debajo del día que me vieron con el abrigo blanco y negro y al principio no tenía puesto ningún labial pero me enamoré del "Sunny Citrus" (un rojo anaranjado lindísimo). Espero que les gusten las fotitos!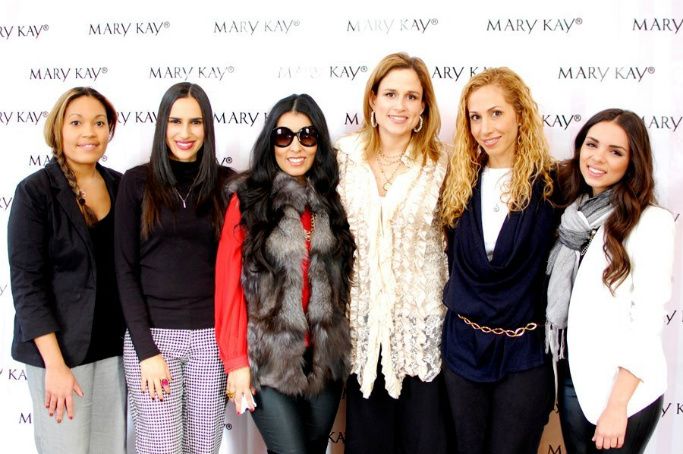 Janice
,
Mercedes,
Flor
, Laura,
Jeannette
& me/yo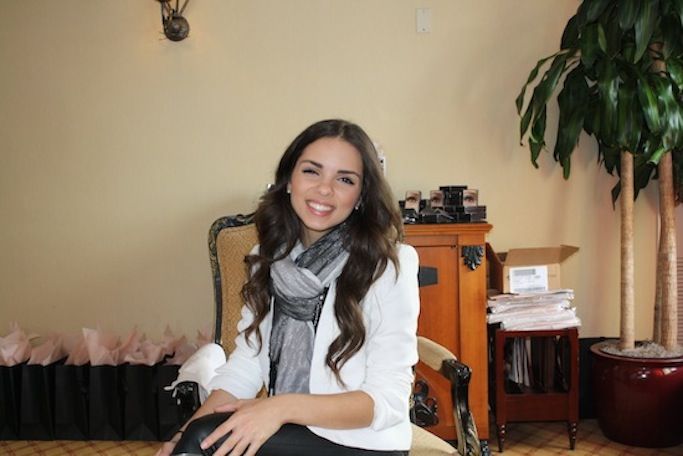 Alejandra from
Tu Fashion Petite
Makeup heaven!!/// ¡Demasiado maquillaje!
The amazing view from the Mary Kay glam suite!//// La vista desde la suite era espectacular!
Flor getting her makeup and hair done.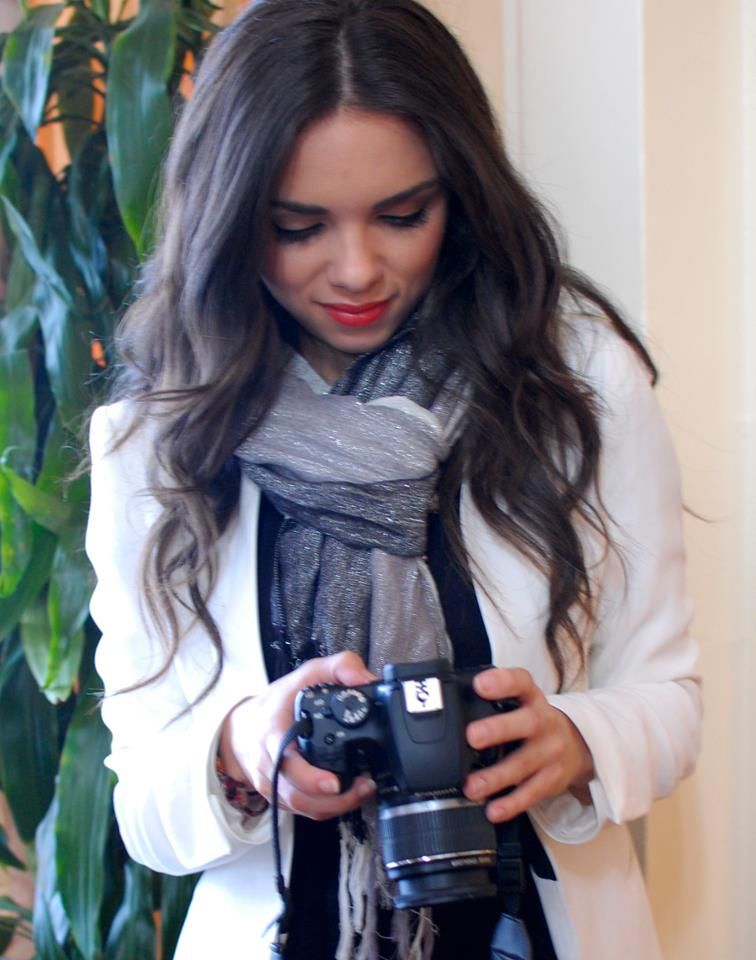 Outfit:
Pants/Pantalones: Forever 21
Blazer: Zara
Scarf/Bufanda: Forever 21
Boots/Botas: Charlotte Russe