Last night I asked everyone if you wanted to see a celebrity inspired look or more outfits from Chicago- I'm going to publish all of them anyways :) . For my styling class, we had to do 3 celebrity inspired outfits- I chose Olivia Palermo because I LOVE her style. I spent most of my afternoon organizing outfits (my floor was a complete disaster but it was fun). This time, I wanted to recreate Olivia's look- I love that it is very classy but the different textures make it modern too. Let's talk numbers: Olivia's Hermes Birkin costs more than $5,000- my total look is under $190!
_______________________________
Les pregunté por Facebook y twitter si preferían ver otro look inspirado en una celebridad o más fotos de Chicago- de todas formas voy a publicarlos todos eventualmente. Para mi clase de styling teníamos que hacer 3 looks inspirados en una celebridad, así que pasé la tarde de ayer tomando fotos y planeando los outfits (tenían que ver mi cuarto con outfits organizados por todo el cuarto). En esta ocasión quise copiar este look de Olivia Palermo, me encanta que es super clásico pero la mezcla de texturas lo hace ver super moderno. Ahora hablemos de la diferencia de precio: su Hermes Birkin sobrepasa los $5 mil dólares- mientras que mi look total cuesta aproximadamente: $187.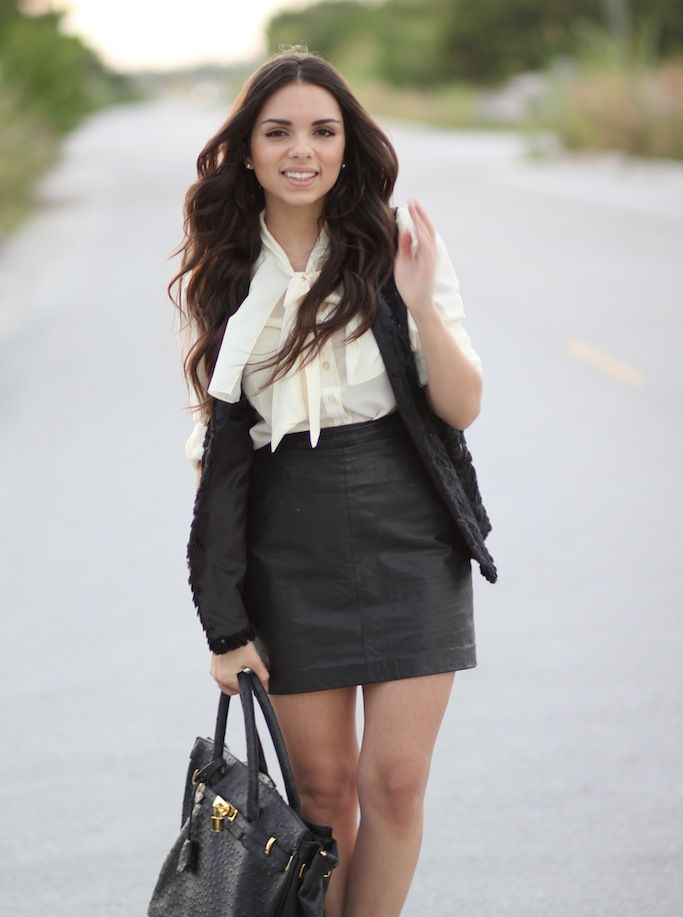 Skirt/Falda: Vintage ($4)
Bag/Cartera: Mimi Boutique "Santino Satchel" ($70)
Vest/Chaleco: Forever 21 ($25)
Shoes/Zapatos: Steve Madden. ($80)