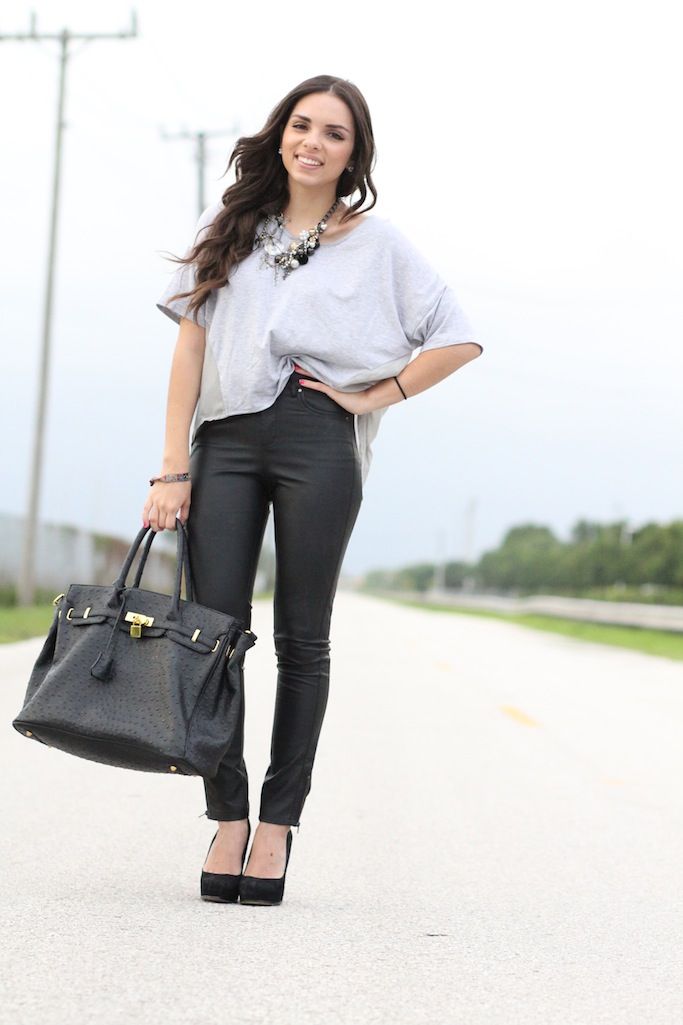 Since I was little, I can't wait to wear something new- I even used to walk out of the store wearing the new stuff and the old ones would be inside the bag. So I'm wearing several birthday gifts- including the pants, top and necklace. When I met Flor in San Francisco, she gifted me one of the necklaces of her new online store- and the cutest part is that she named it after me ("
The Dany necklace")
. I really love it because it has silver, bronze, gold, black, and transparent pieces- so you can wear it with anything. I decided to paired it with my new leather pants and this half sheer gray shirt from Madonna's Material Girl collection for Macys. I wore this outfit to go to school with flats; then I changed it up to heels and I headed to have an early dinner with my family. Finally, I wanted to thanks everyone because we reached
5,000 likes on Facebook
and 2,000 followers via google! THANK YOU SO MUCH!
_________________________
Nunca he podido esperar usar algo apenas me lo regalan- cuando era chiquita, siempre salía de las tiendas con la ropa/zapatos nuevos y dejaba lo viejo en la bolsa. En este outfit estoy usando varios regalitos de cumpleaños, incluyendo la camisa, los pantalones y el collar. Cuando fui a San Francisco, Flor me regaló este collar, el cual es parte de su nueva tienda por internet- y lo más tierno de todo es que se llama "Dany". Me encanta porque tiene tonos dorados, negros, transparentes y plateados- así que combina con todo. Lo quise combinar con mis nuevos pantalones de "cuero" y esta camisa gris que es parte de la colección de Material Girl de Macys por la hija de Madonna. Este outfit lo utilicé primero en la tarde con flats negras para ir a la universidad y luego para ir a comer con mi familia en la nochecita. Por cierto, quería agradecerles porque llegamos a los 5 mil me gusta en Facebook y a las 2 mil seguidoras por Google! GRACIAS GRACIAS!!!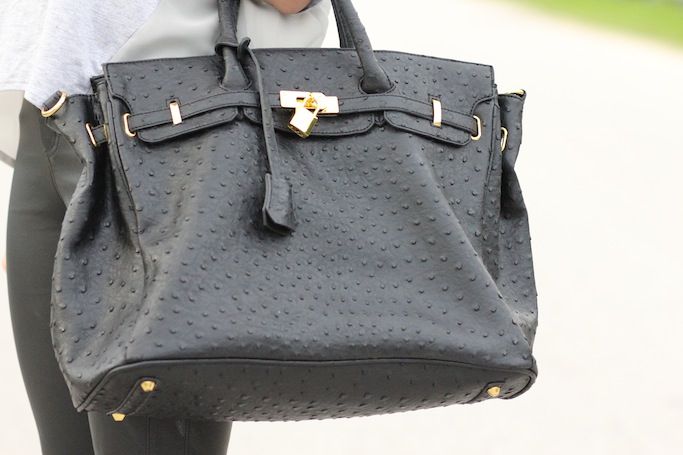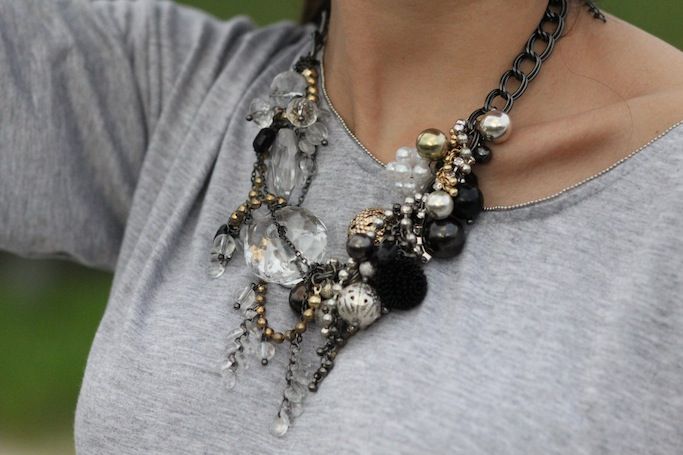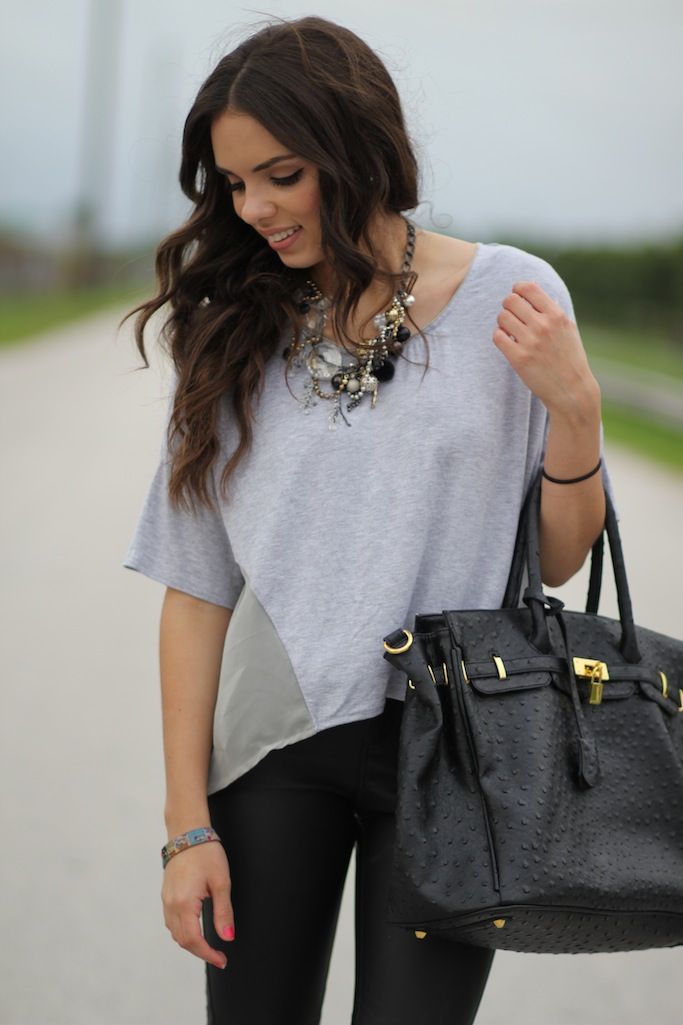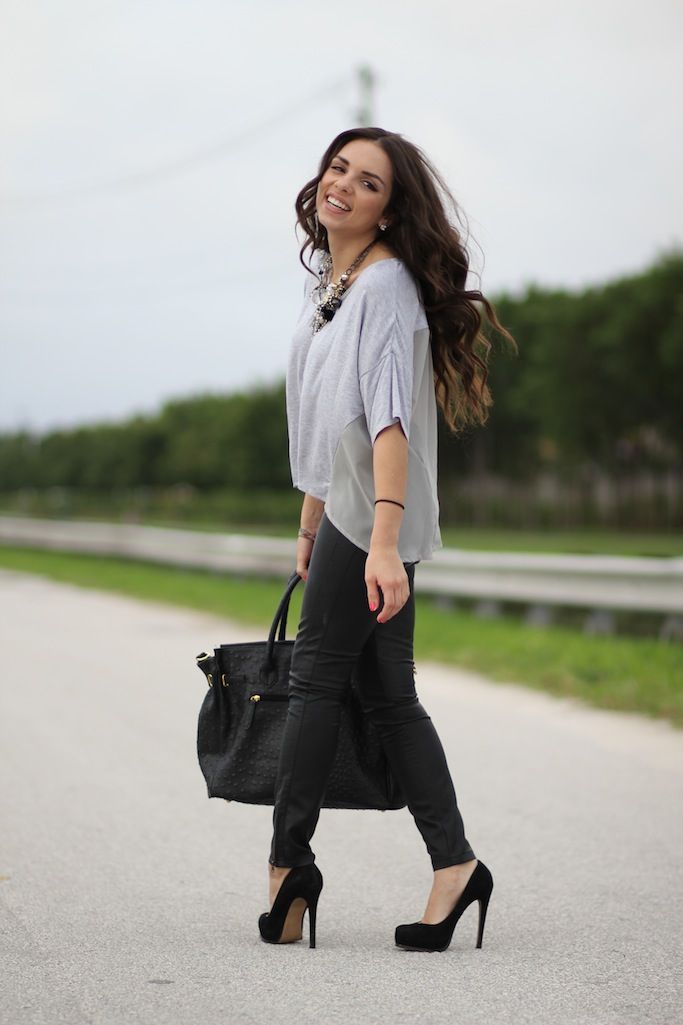 Pants/Pantalones: Forever 21
Top: Material Girl (Macys)
Earrings/Aretes-zarcillos:
Pop of chic
Shoes/Zapatos: Steve Madden