As I told you, I'm in Venezuela spending some time with my family. Today's photographer was my mom! I taught her how take the pictures with my camera, and she learned so fast! I'm super proud of her, she was amazing! About my day: I woke up very late because I was tired from the flight the day before ( I hate traveling), I had lunch with my parents and I headed to the hair salon. I really needed to cut my bangs and trim it a little. After that, we run some errands and had some dessert at a little cafe. For today's outfit: I really wanted to try a different combination with different elements like the booties. I really like how the denim shirt looks with the pink jeans- finally, I added this beautiful fuchsia bangle! Thanks for visiting my blog! XOXO
Como les conté, estoy en Caracas visitando a mi familia. Hoy la fotógrafa fue mi mamá, felicítenla! Le enseñé como usar la cámara, como agacharse, etc etc y si la vieran, aprendió rapidísimo!! Estoy super orgullosa de ella, buenísima fotógrafa. Me desperté tardísimo porque estaba agotada del viaje el día anterior, almorcé con mis papás y de ahí fui a la peluquería. Necesitaba urgente que me cortaran las puntas, y la pollina (flequillo/fleco) estaba tan larga que ya no podía ser considerada pollina. Luego fui a hacer unas dilifencias con mi mamá y terminamos merendando en un café. Sobre mi outfit: quería intentar una combinación diferente con mis jeans agregándole una camisa de denim y una pulsera grande fucsia. Mil gracias por visitar el blog! Un abrazo inmenso!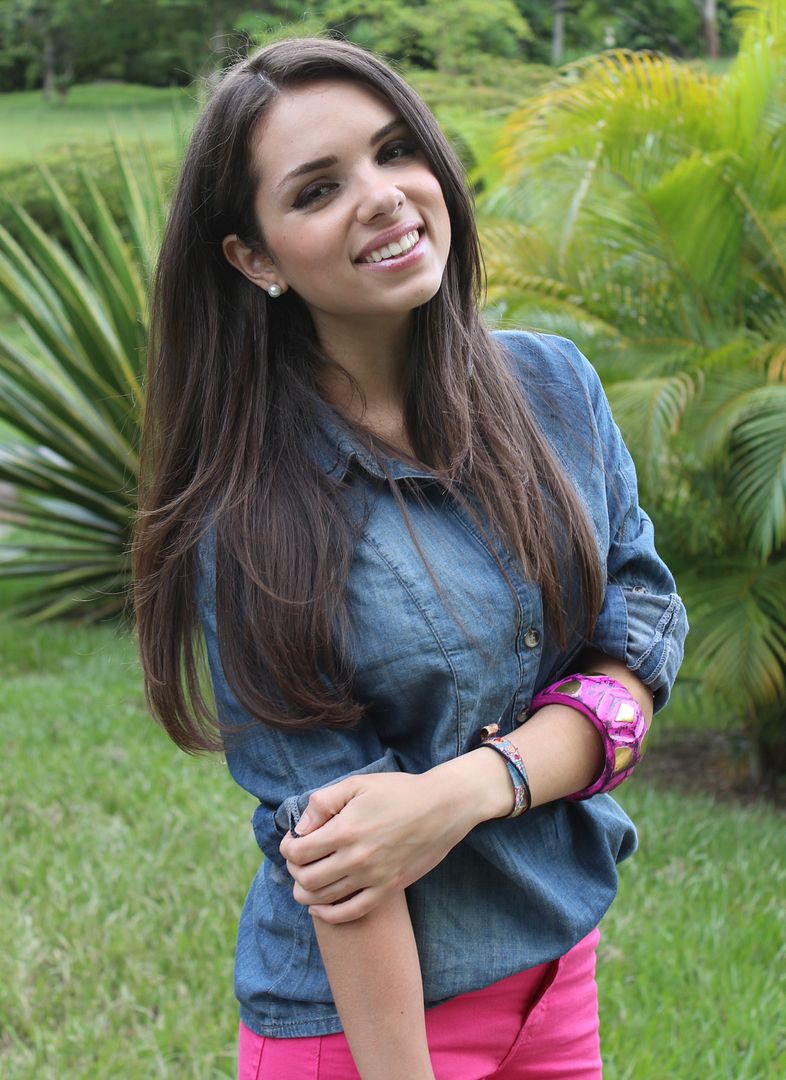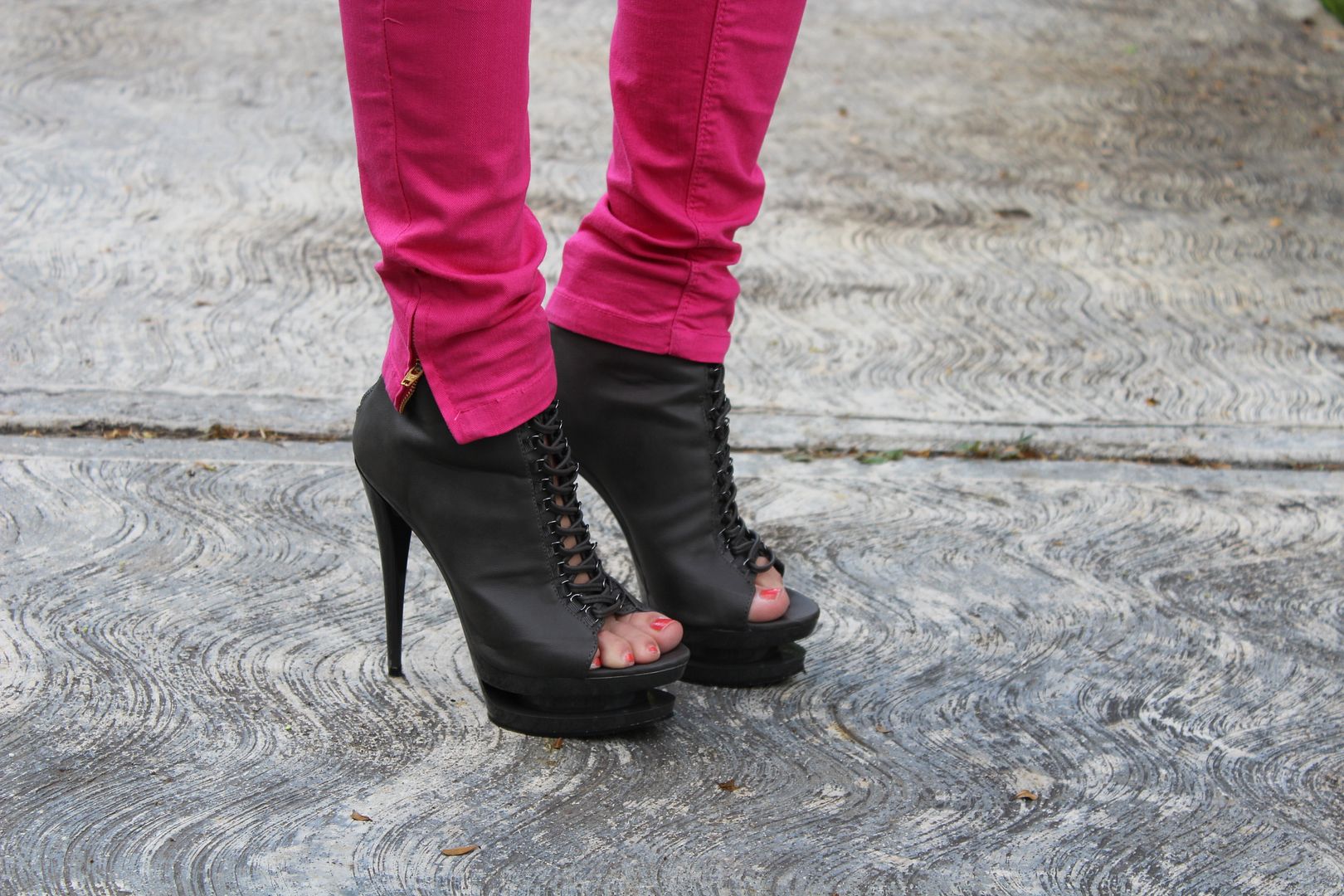 Ankle booties/ Botines: Shoedazzle.
Jeans: ZARA
Shirt/ Camisa: Forever 21