I was supposed to publish an outfit color-blocking with primary colors- but I'm in Caracas an obviously I couldn't bring a lot of clothes. I was planning on wearing a bright blue blazer but I want it to get it tailored for the challenge and it's not ready yet . I'm really sorry. I hope I can post it soon.On Sunday, Father's Day, we had brunch with my mom's family at the small city I told you I was this weekend. We ate delicious Venezuelan food ("arepas"). After that, we drove back to Caracas, got ready and we went out to had a late lunch/early dinner. We went to my dad's favorite sushi restaurant (I know it sounds like it was my idea to eat sushi, but it was his). About my outfit: I wanted to wear my bright pink blazer with neutrals and a pink belt. The best part about this belts is that you can completely customize them (you can choose the color of the belt, the buckle and the tongue- if you want to see more about them,
click here
). Thanks for visiting my blog! XOXO
_____________________________________________________________________
Se supone que hoy fuera el outfit del reto de usar colores primarios, pero vine a Caracas antes de escoger el reto y lo que me quería poner está en el costurero (me quedaba grande, y lo mandé a arreglar. Tenía la esperanza que estuviera listo hoy.). Así que discúlpenme, pero les prometo publicarlo después.El domingo, día del padre, primero la pasamos con la familia de mi mamá e hicimos un "brunch"/desalmuerzo con arepitas. Después de eso recogimos y regresamos a Caracas para comer con mi hermano. Mi mamá iba a cocinar, pero mi papá quiso ir a comer sushi (suena a que fue idea mía, pero no!). Nos fuimos al restaurante favorito de él ya en la tardecita, y comimos hasta que no podíamos más. Estas fotos las tomamos en un mirador y me encanta la vista, se ve toda Caracas y el Avila. Sobre mi outfit: quería usar mi blazer rosada otra vez- pero la combiné con colores neutrales y otro toque de rosado en la correa. Lo chevere de esta correa es que tu mismo puedes escoger los colores, hay una opción que dice "customize" y puedes elegir el color de correa, de la hebilla y del palito (he visto unas super originales- para ver más sobre los cinturones,
haz click aquí.)
. FELIZ SEMANA!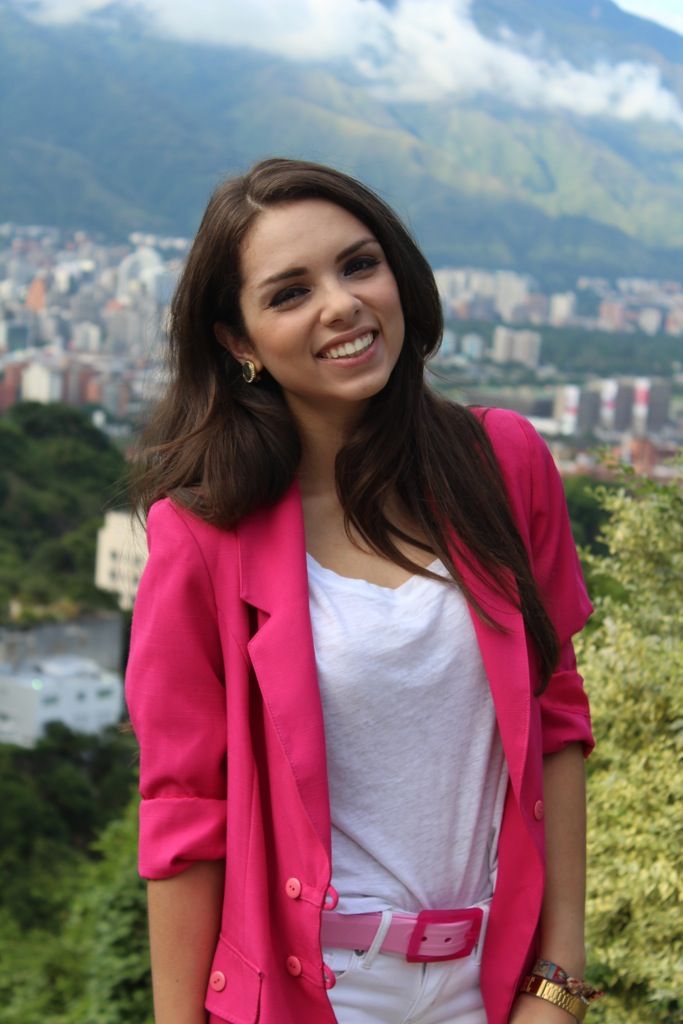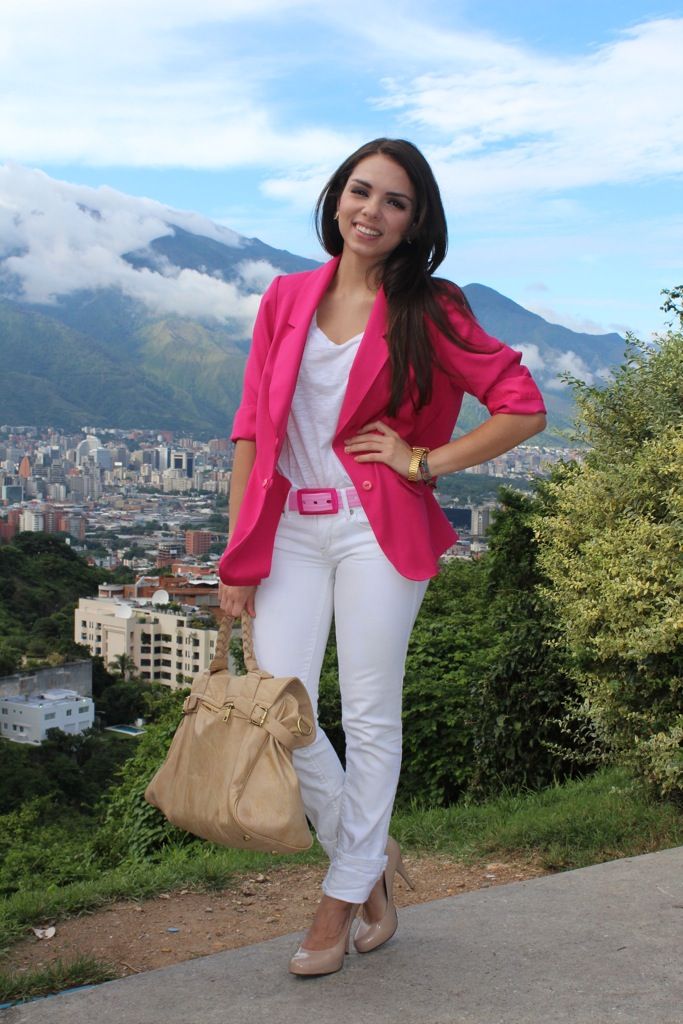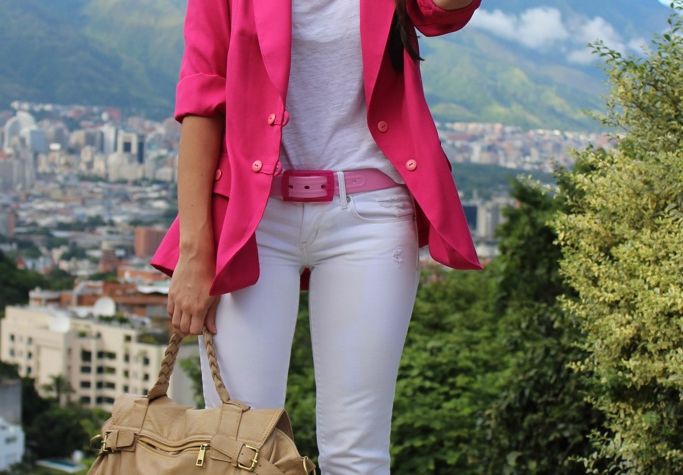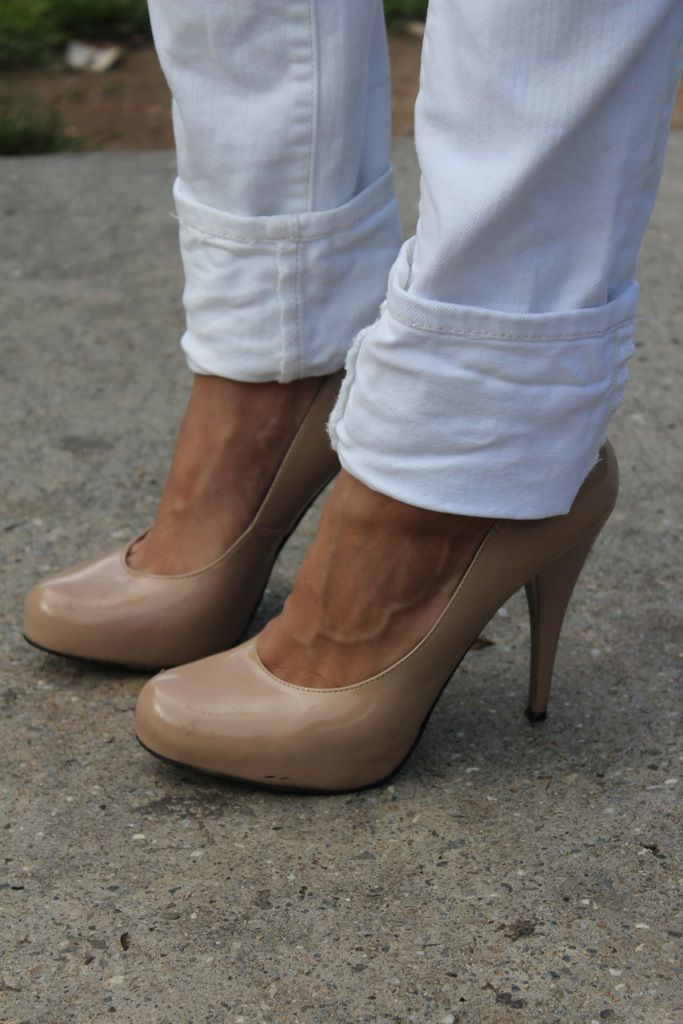 Shoes/Zapatos: Steve Madden.
Jeans: American Eagle.
Top: Forever 21
Blazer: Thrifted/Vintage (Douglas Gardens Thrift Store)
Watch/Reloj: Casio Vintage
Earrings/Aretes: my mom's from the 80s