If we buy key pieces that we can pair with different things, our closet becomes HUGE. Also, I'll include the links so you can check out the outfits if you haven't :).
I got this tee at Forever 21 around January,2011 and, even though at first I wasn't a big fan of animal print, I love it.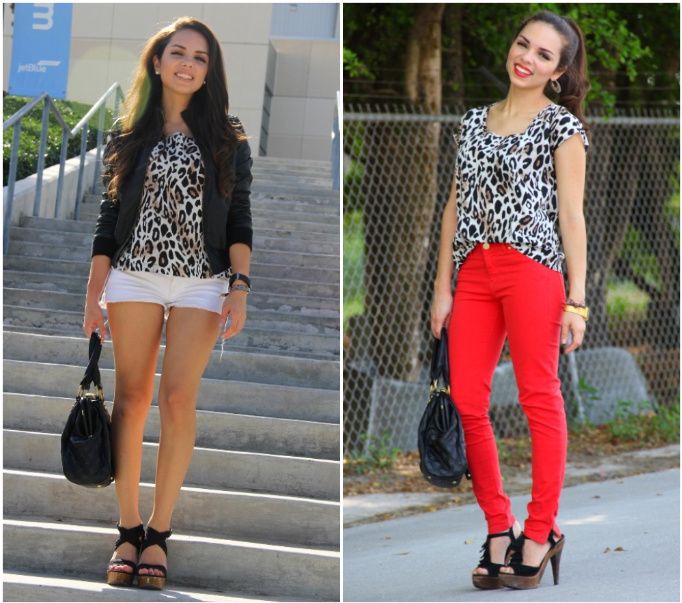 En esta sección les muestro las diferentes formas en que he usado cierta pieza. Si compramos piezas claves y somos creativas combinándolas, nuestro closet puede hacerse mucho más grande. También incluí los enlaces para que vean los outfits si todavía no los han visto.
Esta camisa de leopardo la compré en Forever 21 a principios de 2011 y me impresionó la calidad ya que todavía esta en perfectas condiciones! Especialmente la he combinado con blanco y negro, pero también me fascina como se ve con un toque de color (en este caso los jeans rojos).
Remixes pasados:
__________________________________________________________________________________
Which one is your favorite?