Last Sunday, I went to Zara and I bought a couple of things (including these amazing bright pink jeans). I love how bright they are, I have several ideas to color-block but I want to wait for special events. I haven't done anything special today: I ate with my bf, worked, and that's it! I wanted to tell you someting because I'm extremely excited about it: I just got invited to the Latin Billboards- backstage, rehearsals, red carpets, after-party and everything! I'm so excited, I have no idea what to wear: what would you wear to those awards? Also, a lot of hispanic singers are going to be performing (even more excited!!). I hope you are having a great week! XOXO!
El otro día que fui a Zara compré estos pantalones rosados neones! Me encantan porque de verdad resaltan muchísimo! Tengo varias ideas para hacer más color-blocking pero quiero guardar esos outfits para unos eventos que tengo pronto- y hoy ha sido un día super normal: de trabajo, comer con mi novio y descansar. Les quería contar que estoy muy emocionada porque me invitaron a los Billboards Latinos- voy a estar en la alfombra roja, en los ensayos, en los premios y en el after-party! Todavía no se que ponerme, ¿qué se pondrían ustedes en unos premios así? Aparte que estoy emocionadísima porque va a estar Maná, Enrique Iglesias, y... -dicen por ahí- que tal vez Shakira!! Un abrazo a todas! Espero que estén pasando una bonita semana!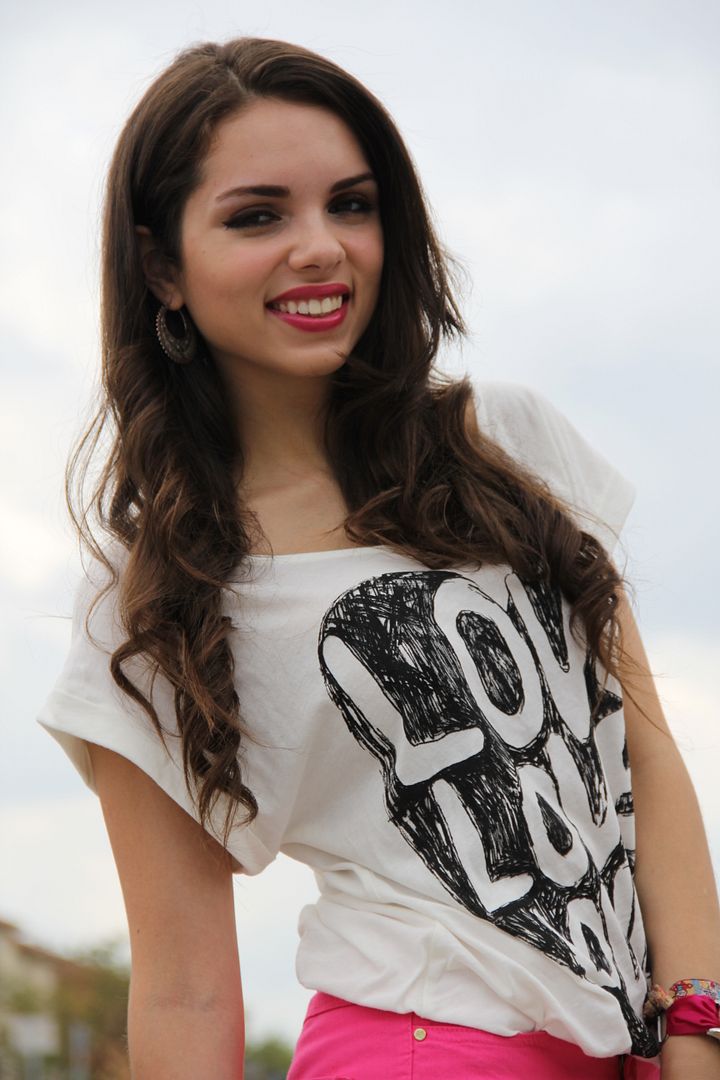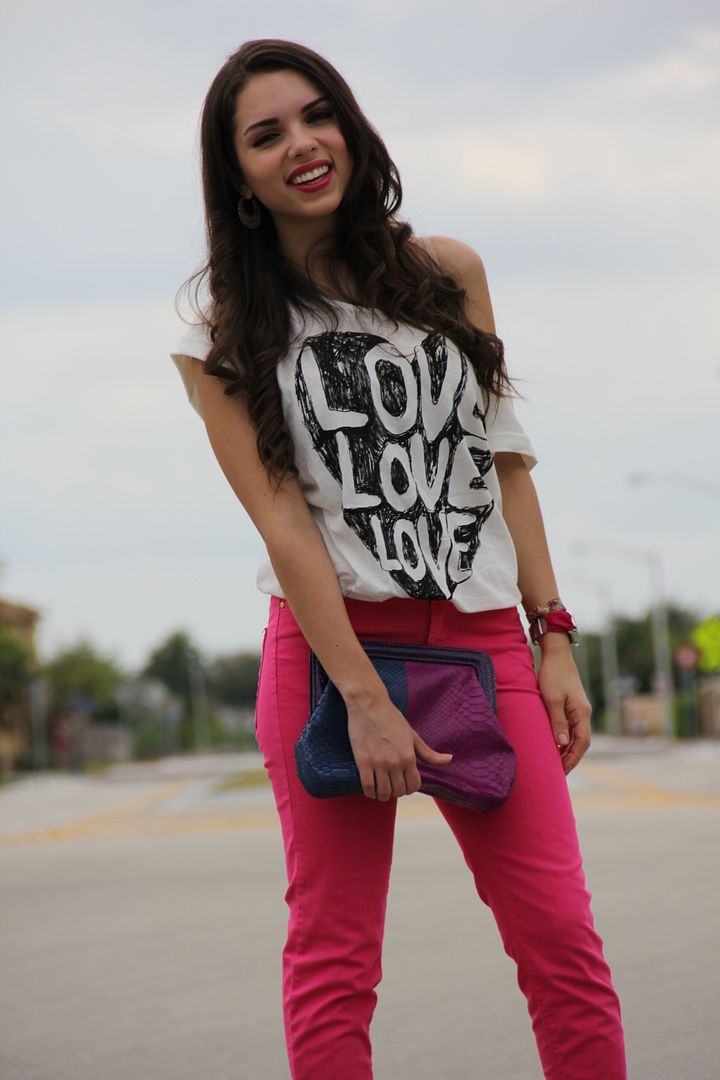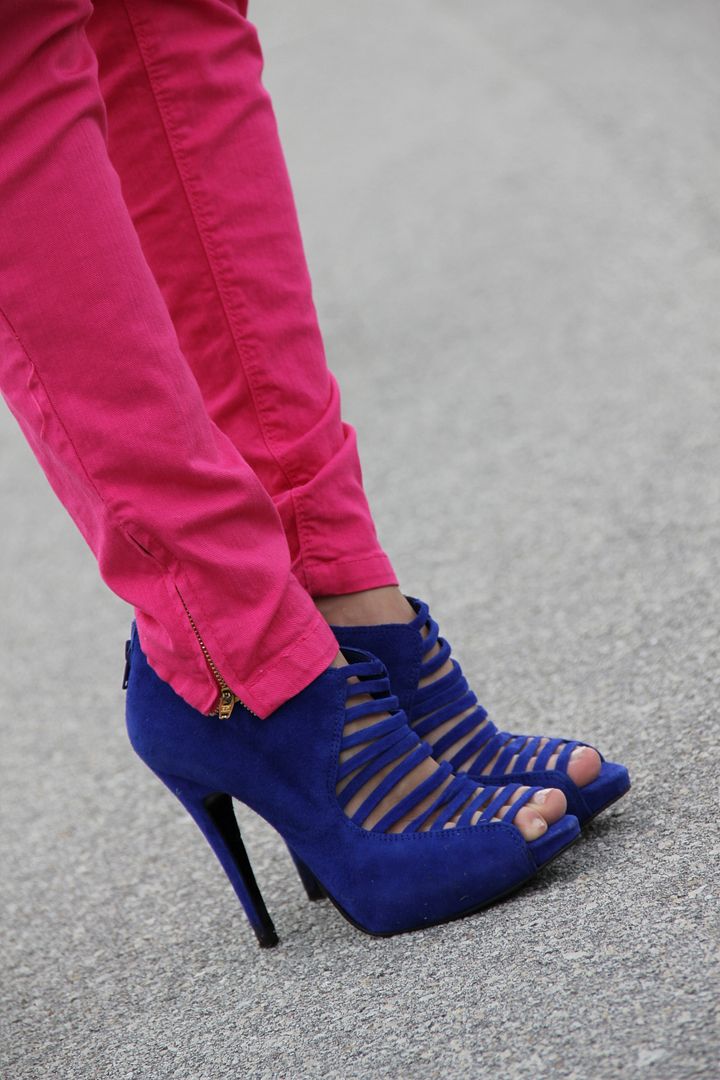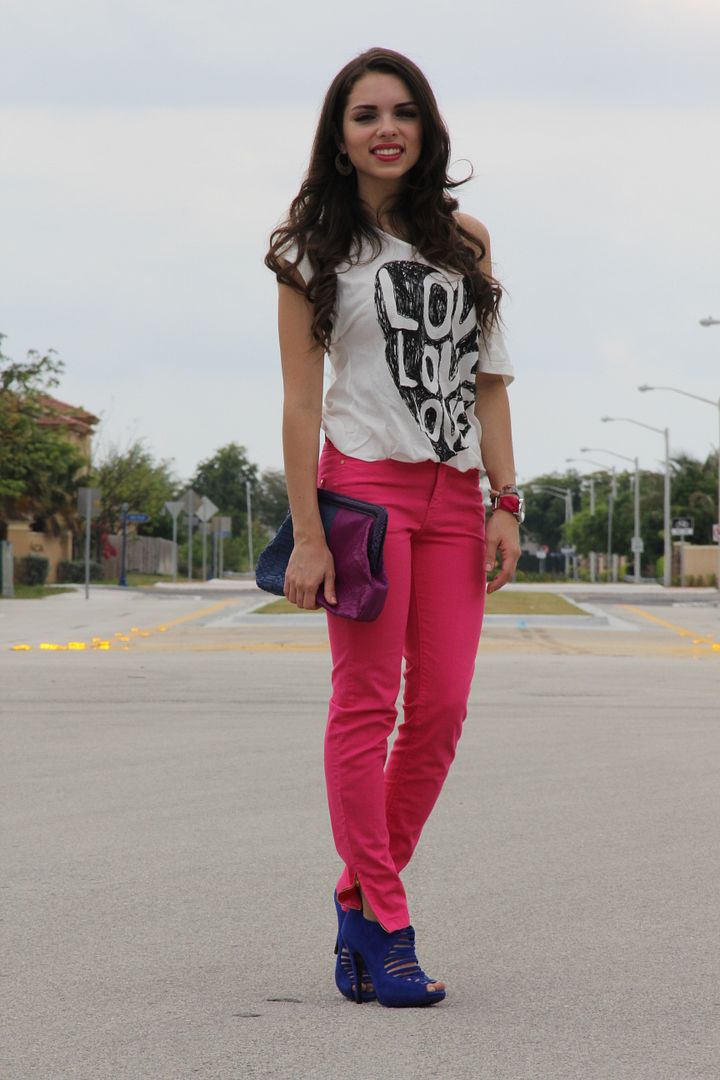 Blue shoes: Aldo.
Pink jeans: Zara.
Bag: Adriana Castro.
Top: Forever 21.
Pink watch: Louvett.