I wanted to wear my red jeans again- but I wanted to make them look different from the previous times I've worn them. Reason why I chose this leopard top- I tried to keep the accessories as simple as possible so it would look okay for the daytime. Finally, I added red lipstick so the whole outfit looked pulled together. I wanted to tell you about my Thursday, I went to the movies to watch "Prom". I actually loved it, I love teenager movies and this was no exception- the story is super cute - a little predictable though- and the main actor is EXTREMELY cute. Tomorrow, I'm going to a special event of the movie. In the morning, they are donating one of the dresses worn in the movie to a charity called Becca's Closet. Then, I'm going to interview the main charactes of the movie! I'm super excited, I'll let you know how it goes!
Quería ponerme mis pantalones rojos otra vez- y quería que se viera diferente a las otra veces que las he usado. Razón por la que escogí esta camisa de leopardo; para mantener el look de día mantuve los accesorios lo más sencillos posible. Y me pinté los labios rojos para que todo el look estuviera relacionado. Les quería contar de mi día de ayer, fui invitada al pre-estreno de la película PROM. De verdad me encantó, la película- es la típica película predecible de adolescentes pero es super tierna y el protagonista es BELLO. Mañana voy a un evento especial de esta película que consiste en dos partes. La primera es la donación de un vestido a la fundación Becca's Closet y en la segunda voy a poder entrevistar a los protagonistas de "Prom. Ya les contaré como me va
!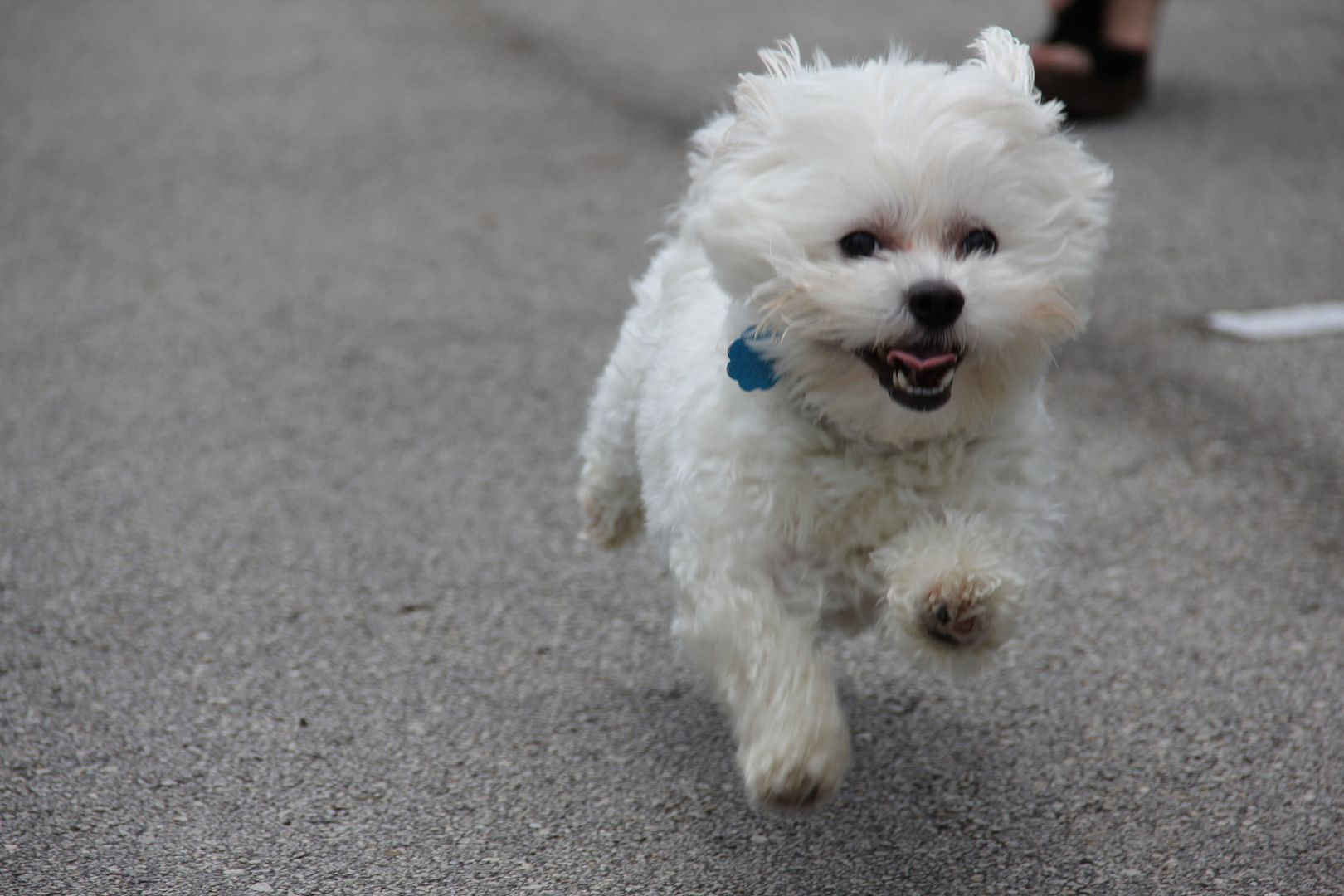 My baby running around- and me (below), making some faces while I played with him.
Mi bebé corriendo por ahí- y yo (abajo), haciéndole caras mientras jugaba con él.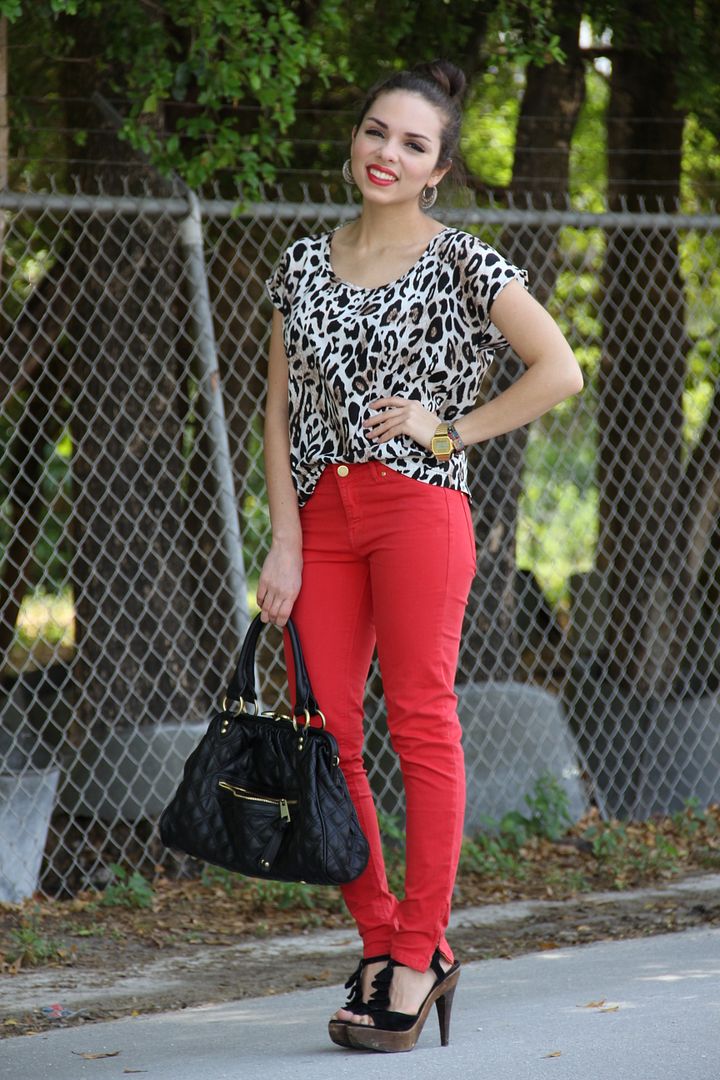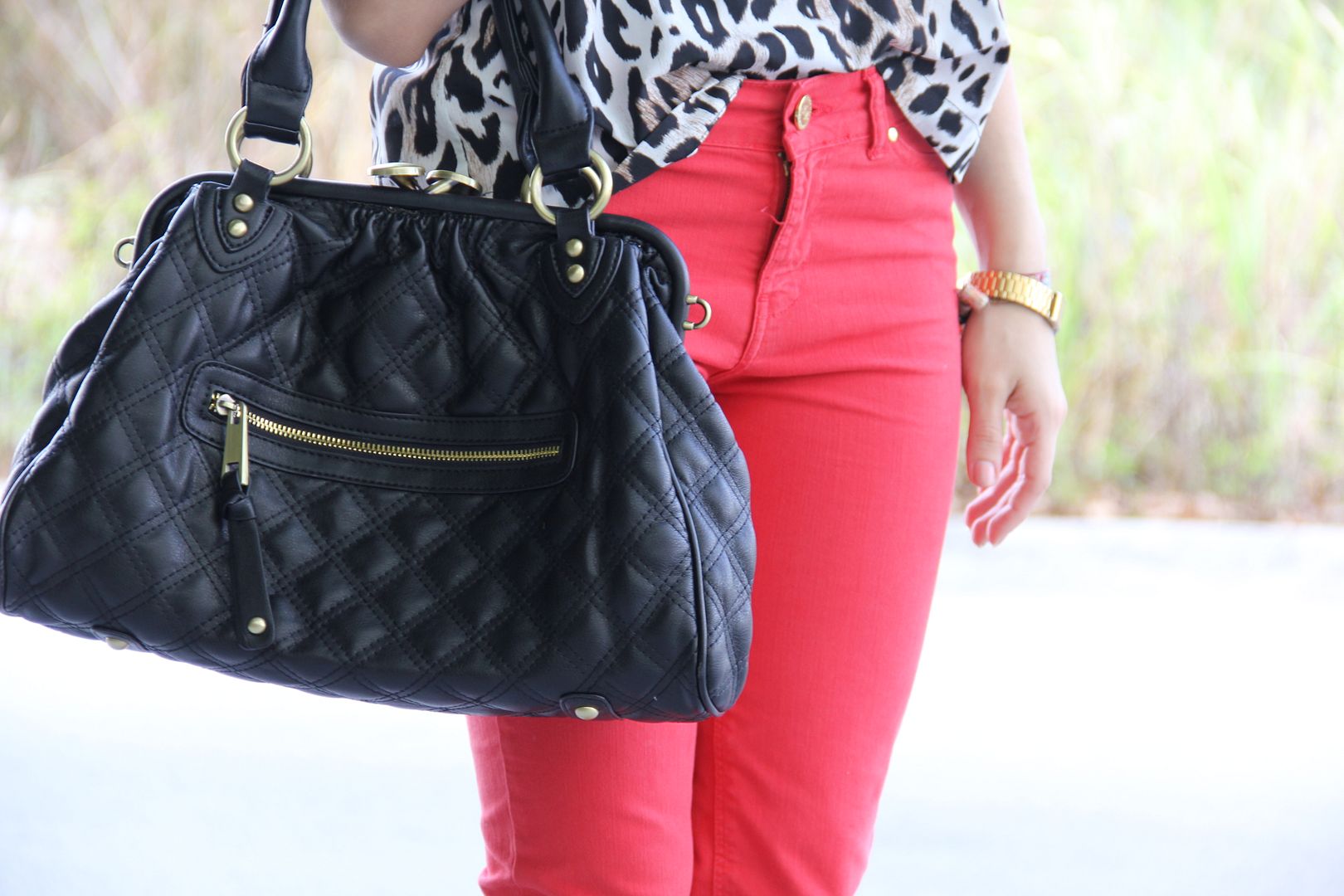 Jeans: Zara.
Sandals/ Sandalias: Steve Madden.
Leopard top: Forever 21.