Yesterday, I wanted to wear another thrift store shirt- I love the cut and the bright blue (I think it was around $3!). I paired it with a necklace from Pop of Chic (Isn't it beautiful!?) and a floral skirt. Finally I added the nude pumps and the gold bag. About my day: I worked in the morning, had lunch with the family and we ended going to this beautiful park Downtown. There were dogs running around (poor chiqui was on a leash because he's not that friendly with MALE dogs), people doing yoga, and jogging. I'm starting a "Cover Girl challenge", check out what it's all about below. Happy Tuesday! XOXO.
Ayer quería usar otra de las camisas vintage que compré (esta salió en $3). Me encantó el color y el modelo es super versátil y clásico- buscando entre mis faldas vi está que tenía el mismo tono de azul en las flores! Luego me pareció que le hacía falta un collar y este de
Pop of Chic
es una hermosura - finalmente le agregué los zapatos nude y mi carterita dorada. Sobre mi día, nada del otro mundo: trabajé un poco, comimos familiarmente y luego fui a un parque espectacular en Downtown. Habían miles de perritos jugando y corriendo- pobre chiqui, lo tenía con la cuerdita porque es medio pelión con los machos jaja. También había gente haciendo ejercicio, yoga y más! Super lindo el lugar. Les quería contar que empecé un reto de Cover Girl, les cuento abajo de que se trata. Feliz Martes!! Besos!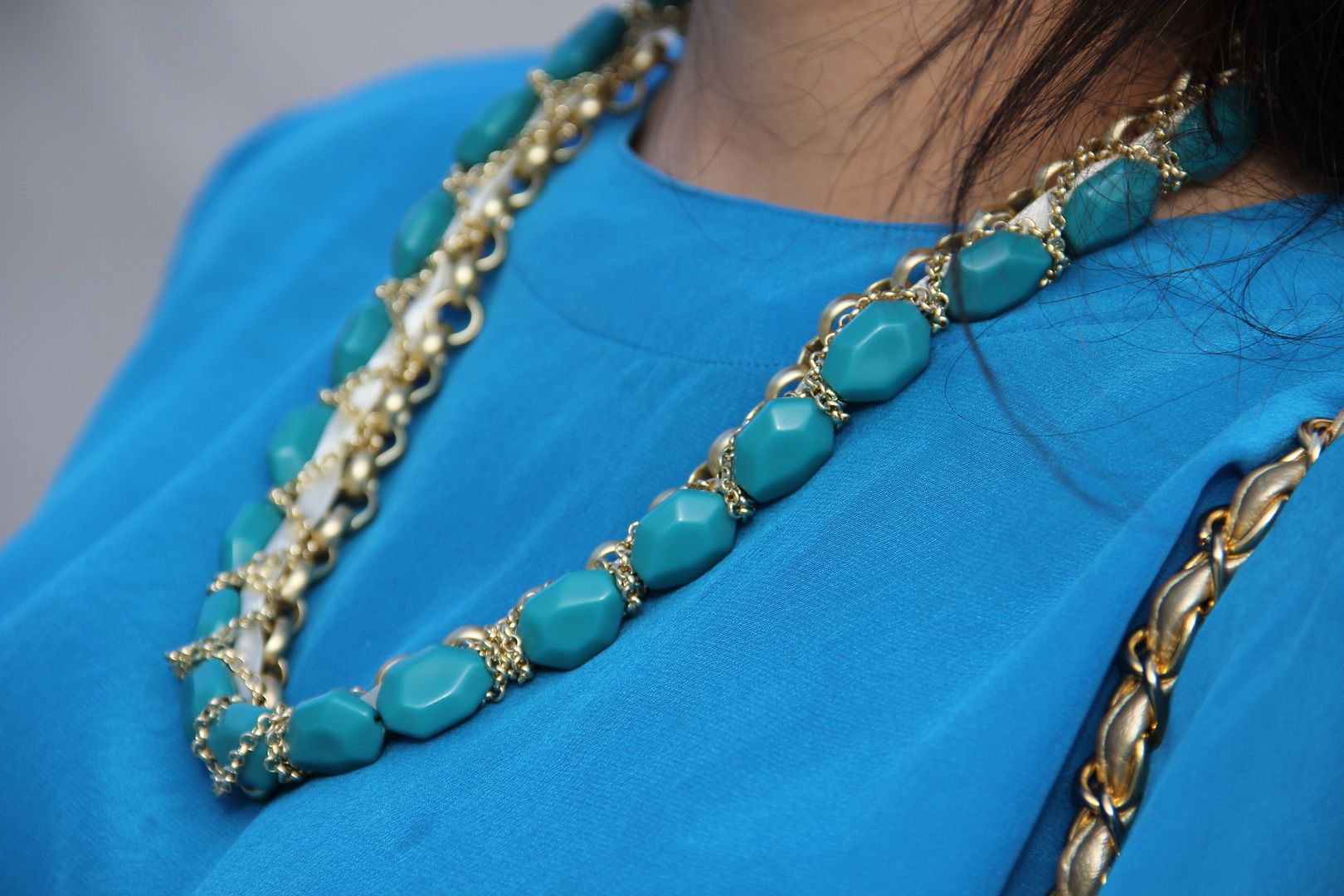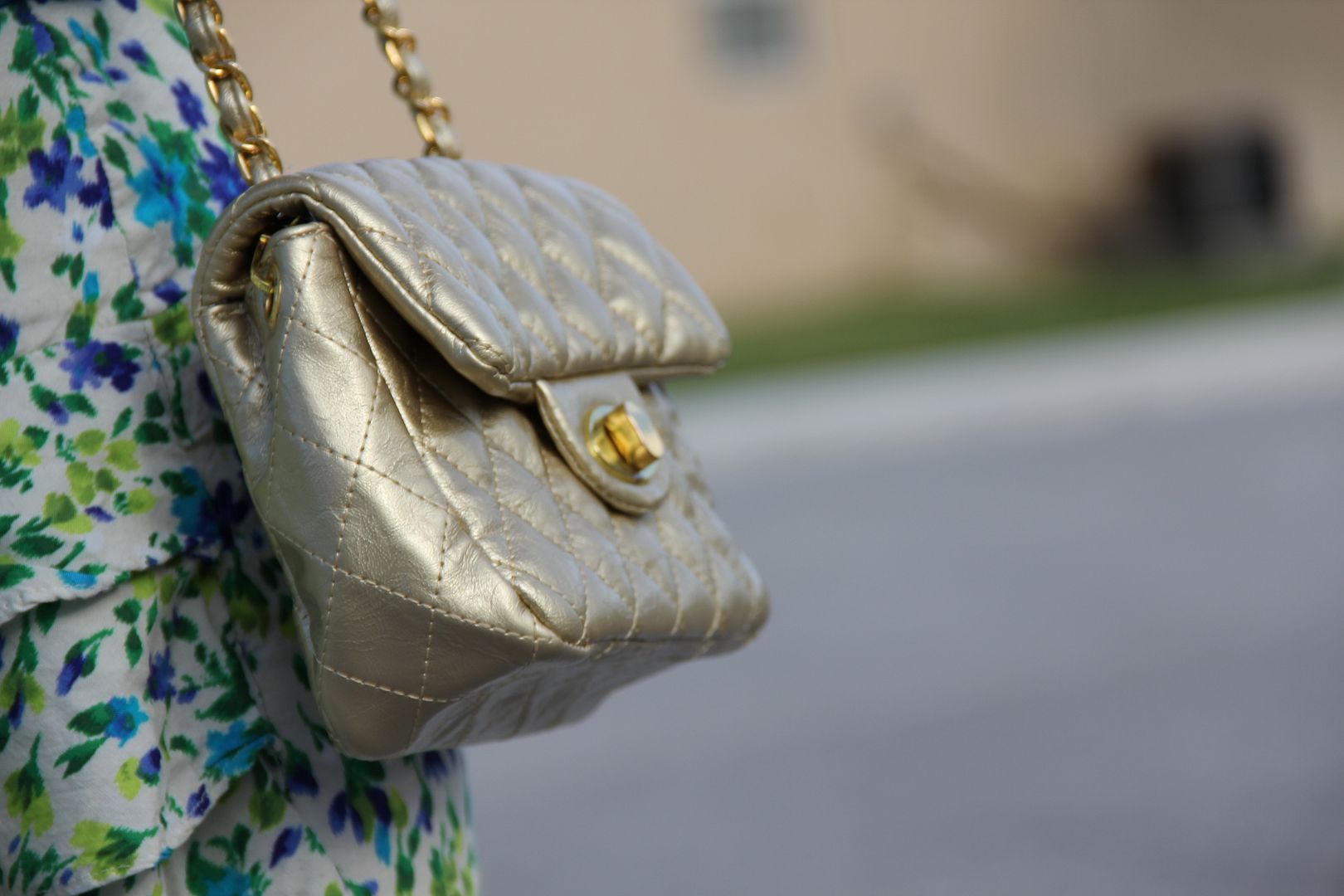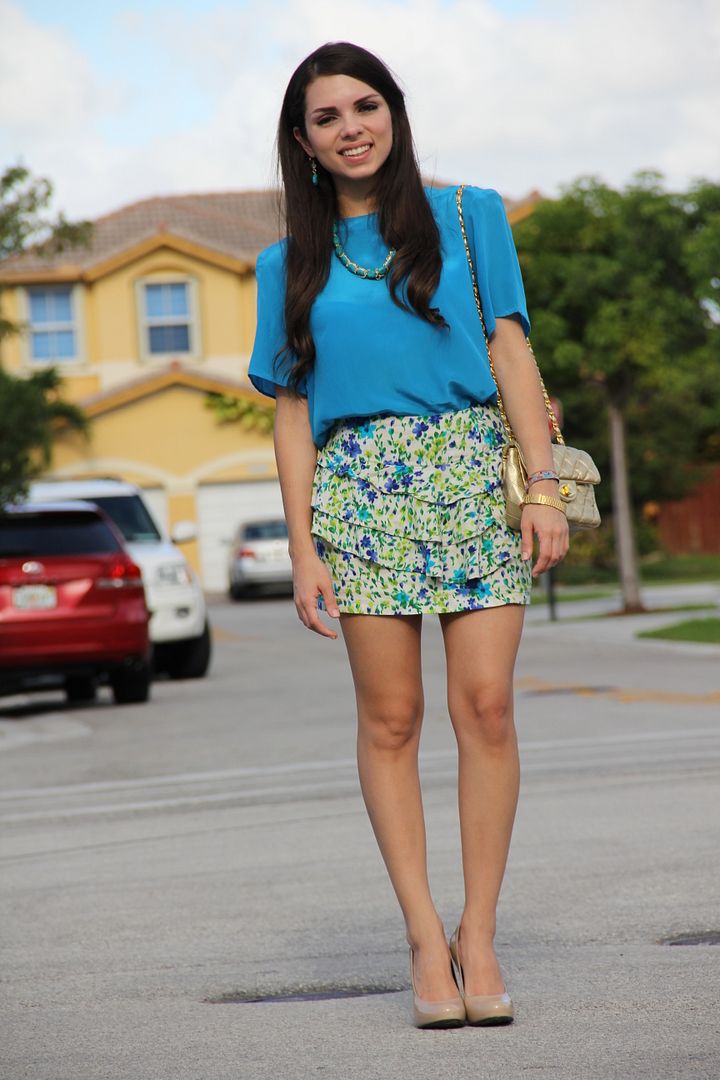 Cover Girl challenged me to try their new lipsticks called "Lip Perfection", they are supposed to improve the appearance of your lips in 7 days since they are super moisturizing. As a rule on the first day of the challenge, I couldn't wear any type of lipstick! So here are my lips without any photoshop, lipstick, no lipgloss. I'm not going to lie, my lips tend to be super dry!... Let's see how it goes!
Les cuento del reto de Covergirl, me mandaron unas pinturas de labios llamadas "Lip Perfection" que mejoran la apariencia de tus labios en tan solo 7 días- ya que los hidratan. El primer día de reto no podía usar ningún tipo de pintura de labios, así que aquí les muestro mis labios al natural- nada de retoque, ni de pinturas, ni brillo! No les voy a mentir, mis labios suelen ser estar super resecos.Veamos como me va con el reto, ya les contaré!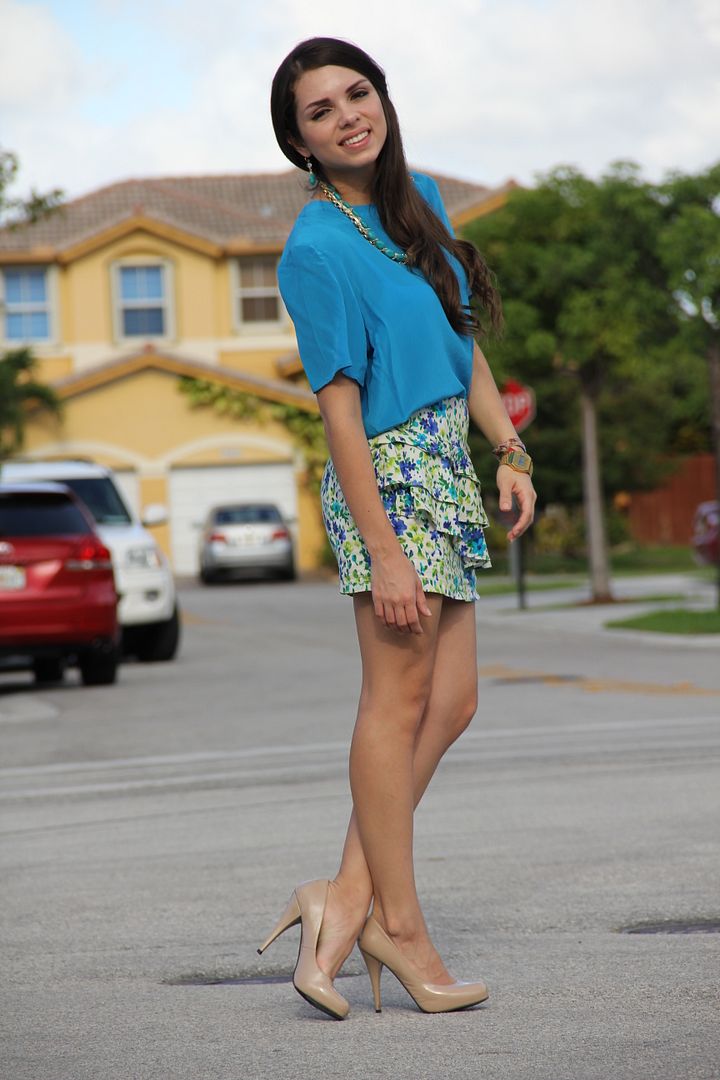 Shoes/zapatos: Steve Madden.
Skirt/Falda: Forever 21.
Top: Vintage
Reloj/Watch: VIntage casio