I get a lot of questions on how do I stand wearing heels every single day; and I always answer that I don't- I love wearing flats and sandals too. For example, if I have worn this outfit with heels it would have looked too dressy for a casual sunday. I jut wanted to look comfortable but feminine in my nude dress. We went out to have lunch at this amazing italian restaurant- we ate like crazy. I added the same gold clutch I was wearing the night before- even though it can look a little elegant for the ocassion- I think that if you pair it with neutral colors- you can wear it during the day. I added a pop of color with this amazing bib necklace- that came with matching earrings.
Siempre me preguntan que como hago para estar en tacones todos los días, y siempre les respondo que aunque parezca: también utilizo sandalias y flats. También considero que si hubiera usado este vestido con zapatos altos se hubiera visto muy de fiesta para un domingo. Y lo que quería era estar cómoda para ir a comer y hacer diligencias. Fuimos a comer a un sitio italiano, comí hasta más no poder porque de verdad estaba exquisito. Sobre el outfit, quería mantenerme en los colores nude pero quise darle un toque de color con el collar y los zarcillos/aretes. Quise agregarle la cartera dorada que utilicé la noche anterior, que aunque es un poco de fiesta, pienso que con un outfit relajado y neutral puedes utilizarla de día.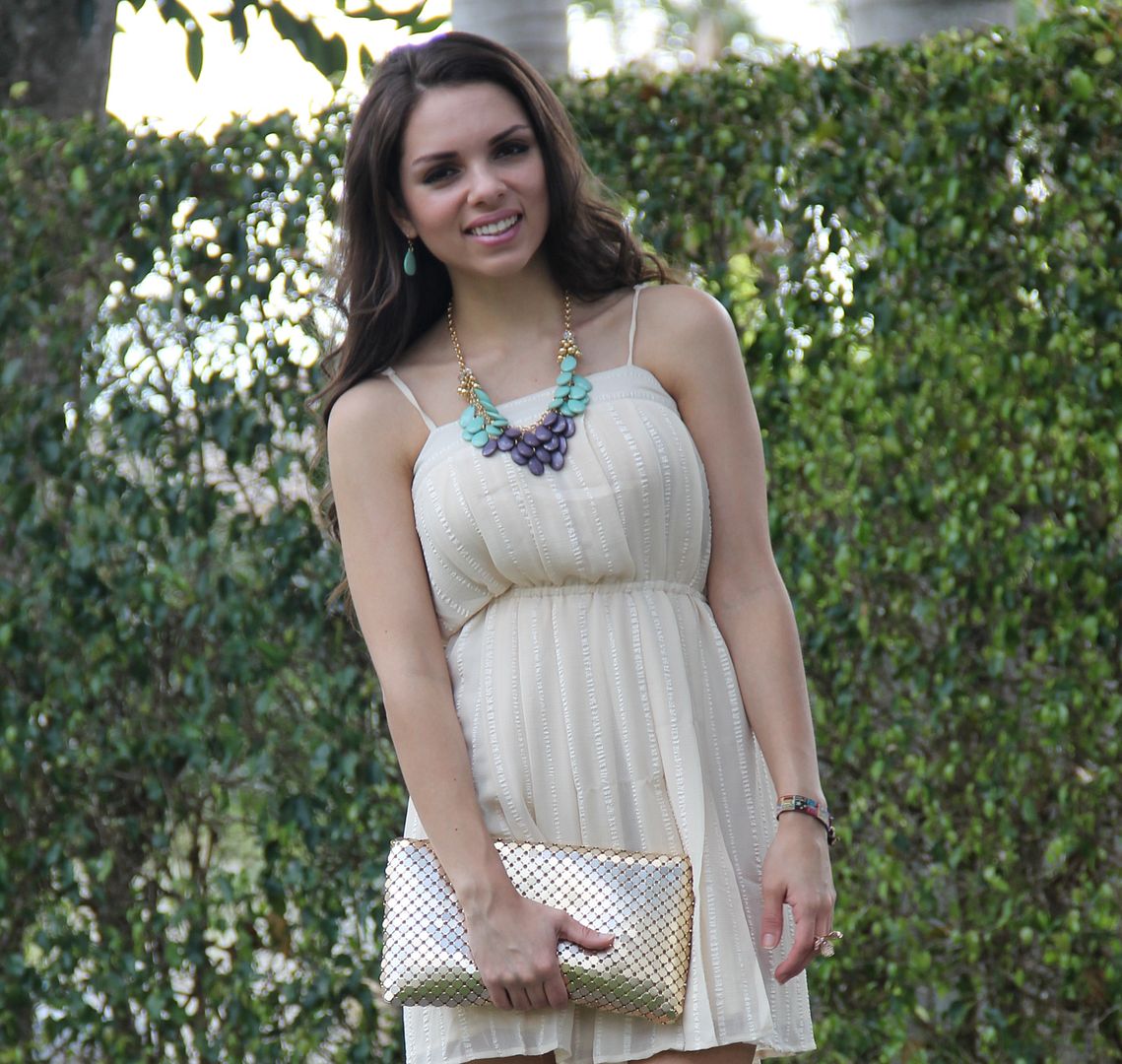 Earrings/Zarcillos: vinieron con el collar/ / / They came with the necklace.
Dress/Vestido: Forever 21.
Sandals/ Sandalias: Nine West.