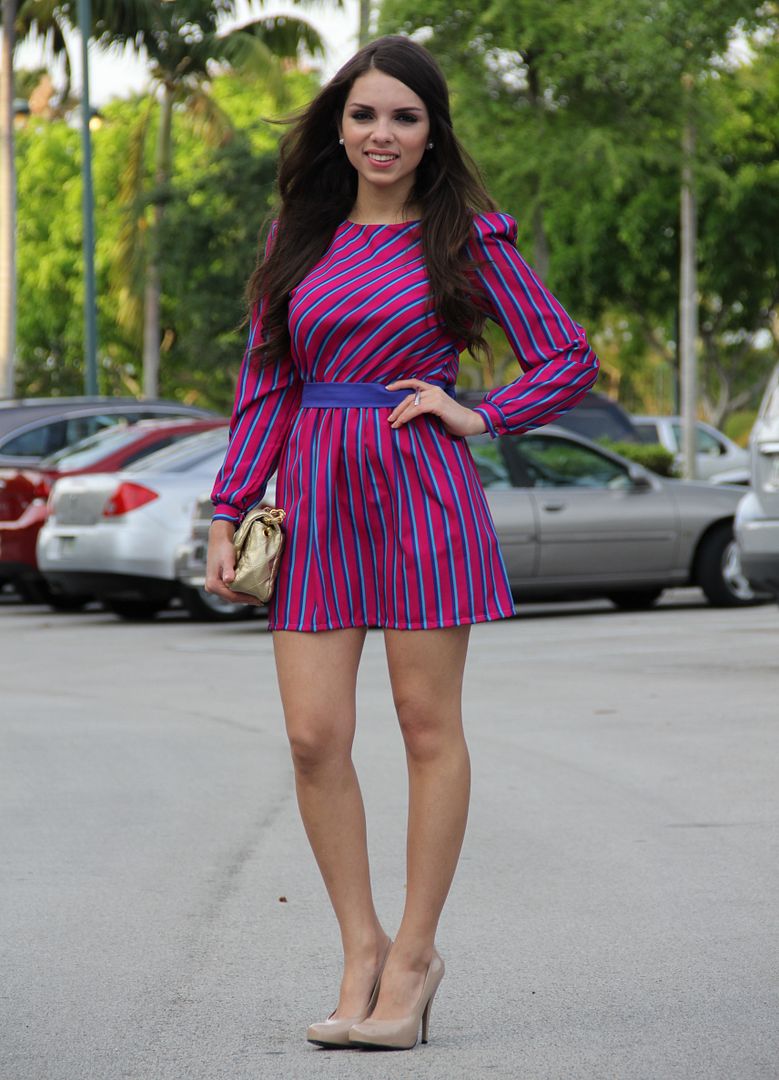 After spending a day running around the talent from Prom: I came back home, and changed to go to the launch of the spring collection of Pitusa. Beforing heading out, my bf and photographer had dinner (sushi, as usual). I wish I had taken pictures of the studio, it was super cool and perfect for this type of event(but we left the camera at home, I didn't want to carry it around. It is huge). The owner of Pitusa went to college with me, check it out! (www.pitusa.co.uk). We drank some caipirinhas; I don't usually drink but they were delicious. We had to leave early because I was extremely tired! About my outfit, the dress is vintage (Furormoda.com) and I felt in love with it. I don't usually wear long sleeves but I really like how it looks because of the shoulder pads. I paired it with neutral shoes&handbag so the dress would be the center of attention. I hope you had a great weekend! XOXO.
Después de haber pasado un día persiguiendo al elenco de Prom: regresé a la casa, descansé un rato y me cambié para ir al lanzamiento de la colección primavera-verano de una amiga. Antes de ir, fui a comer sushi con mi fotógrafo (lo sé, sushi una vez más- pero es que nos encanta). Ojalá hubiera tomado fotos del sitio, pero dejamos la cámara en la casa para no tener que andar cargando con ella (y más si se fijan en el mini tamaño de mi cartera). El lugar era super lindo y moderno, perfecto para un evento como este. La marca de ropa se llama Pitusa, las invito que pasen por su página (www.pitusa.co.uk). Habían unas caipiriñas riquísimas: yo que no soy de tomar, el contenido del vaso desapareció en cuestión de segundos. Estuvimos solo un rato porque estaba agotada de todo el día! Sobre mi outfit, el vestido es vintage y me enamoré de él apenas lo ví. Aunque generalmente me arremango las camisas manga largas, me gustó como se veía gracias a las hombreras. Lo combiné con zapatos nude y una cartera neutral para que el vestido fuera el centro de atención! Espero que hayan tenido un bonito fin de semana! Un abrazo.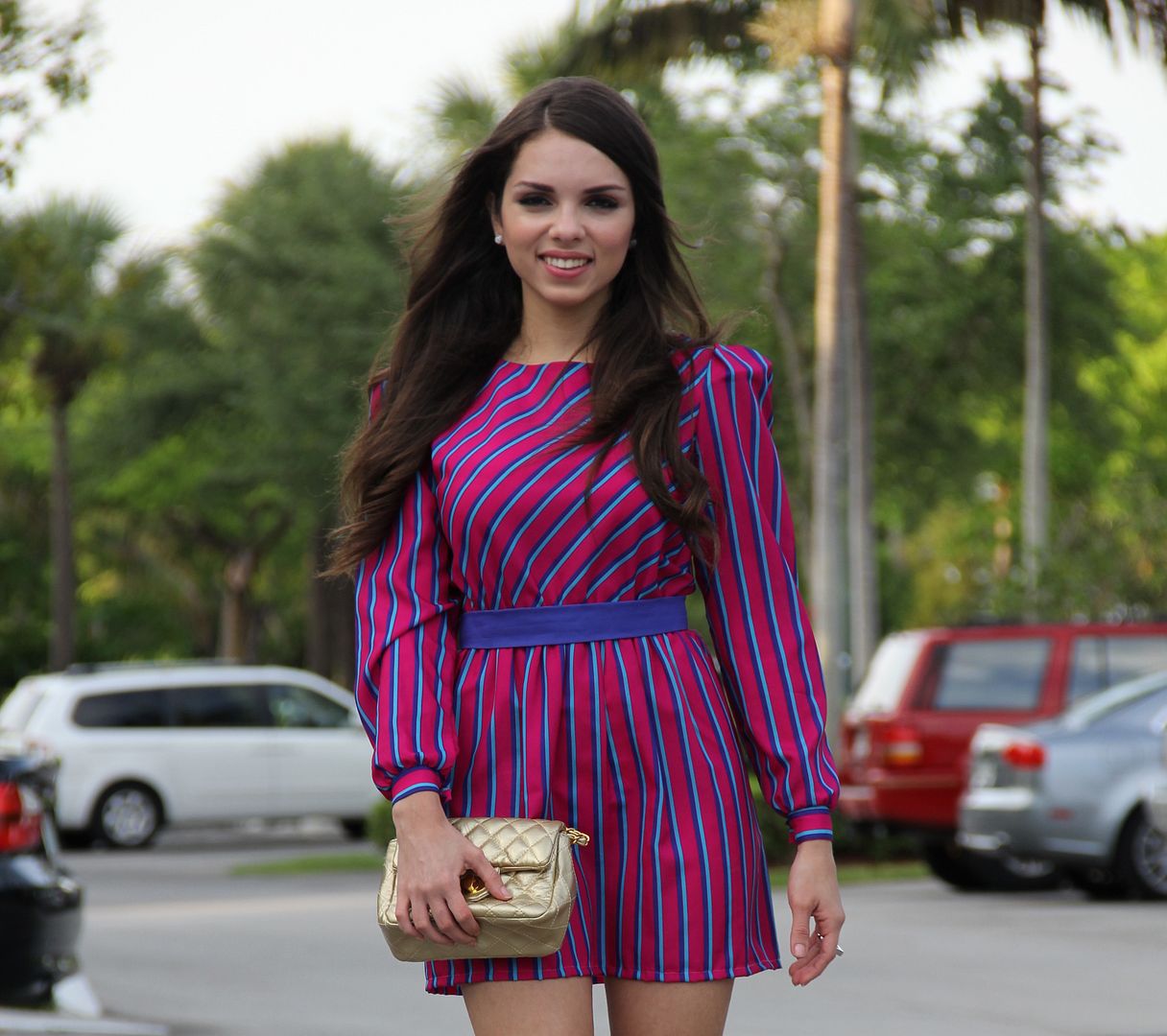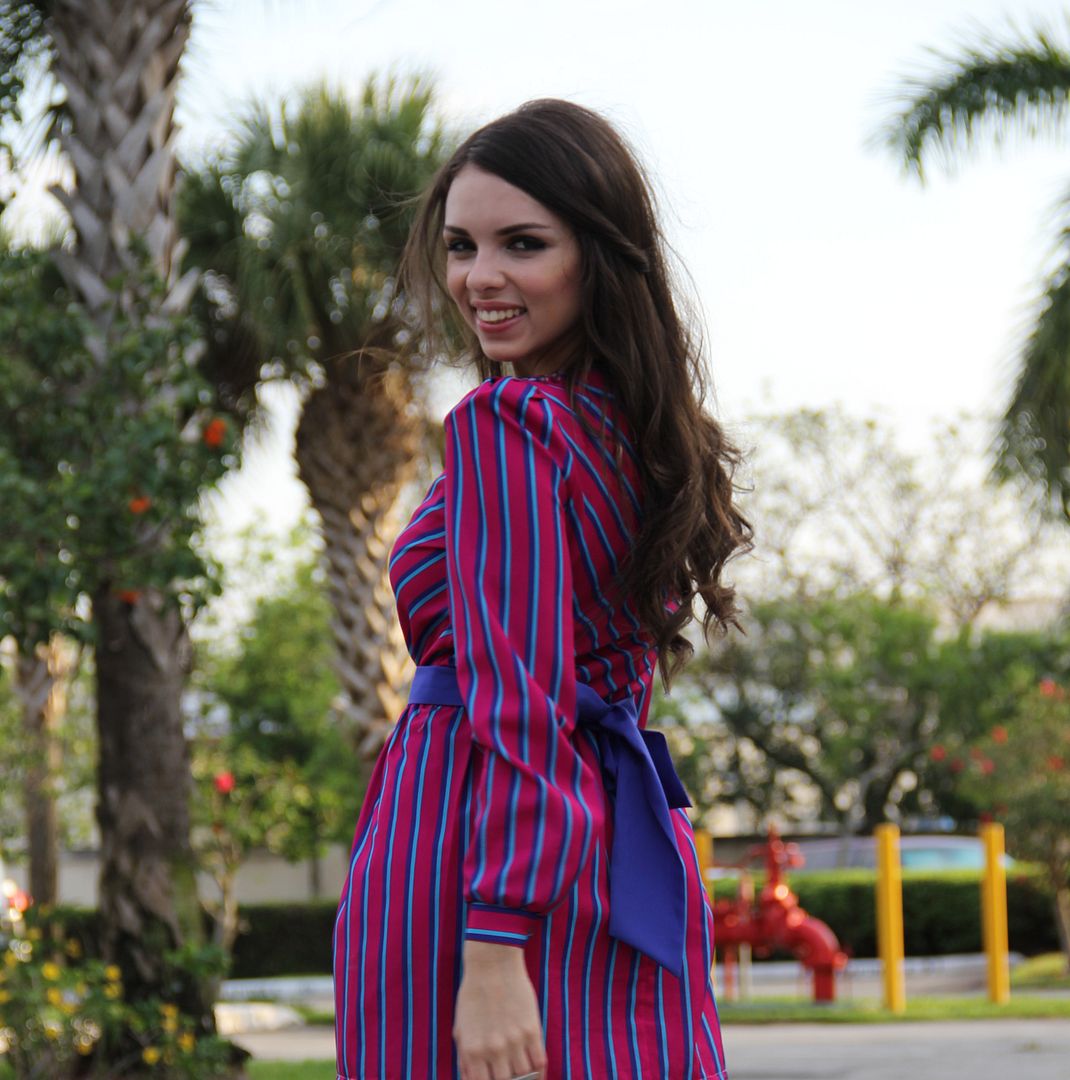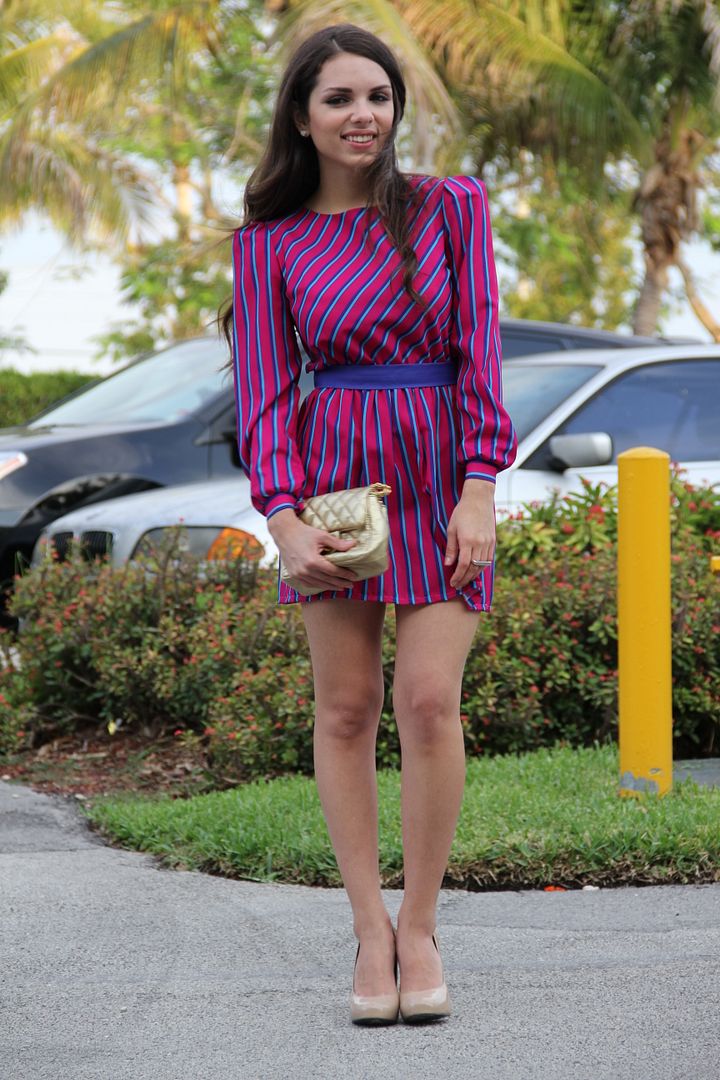 Shoes/Zapatos: Steve Madden.
Earring: Forever 21