Yesterday was a little different from the usual Sunday, we went to this place called "Deerland Beach"- about 50 minutes from Miami. A couple of friends went to do wakeboarding- I wasn't in the mood but I watch, we took pictures of them( falling, mostly), and we ate. We had like a little picnic with sandwiches, cookies, and snacks. About my outfit: even though, it was cloudy.. it was SO hot! Reason why I wanted to wear this little romper I found on the sale section of Urban Outfitters. I paired it with my new oxfords, a tan bag and a fedora! Once again, thanks for following my blog! You are the best!
Ayer fue un domingo diferente, fuimos a un "Deerland Beach", como a 50 minutos de Miami. Fuimos un grupo de amigos porque iban a esquiar en el agua- el día estaba un poco nublado y yo no tenía muchas ganas de meterme en el agua y caerme (jaja). Estuvimos ahí bastante tiempo, llevaron comida y teníamos un mini-pinic montado- galletas, sandwiches, pitas, y más. Tomamos muchísimas fotos de la gente esquiando y echándose unas matadas que ni se imaginan. Sobre mi outfit: el día, aunque estaba nublado, hacía un calor impresionante. Por eso opté por un mini romper (que encontré en rebajas en Urban Outfitters) y mis oxfords! Una vez más, gracias por seguir el blog! :D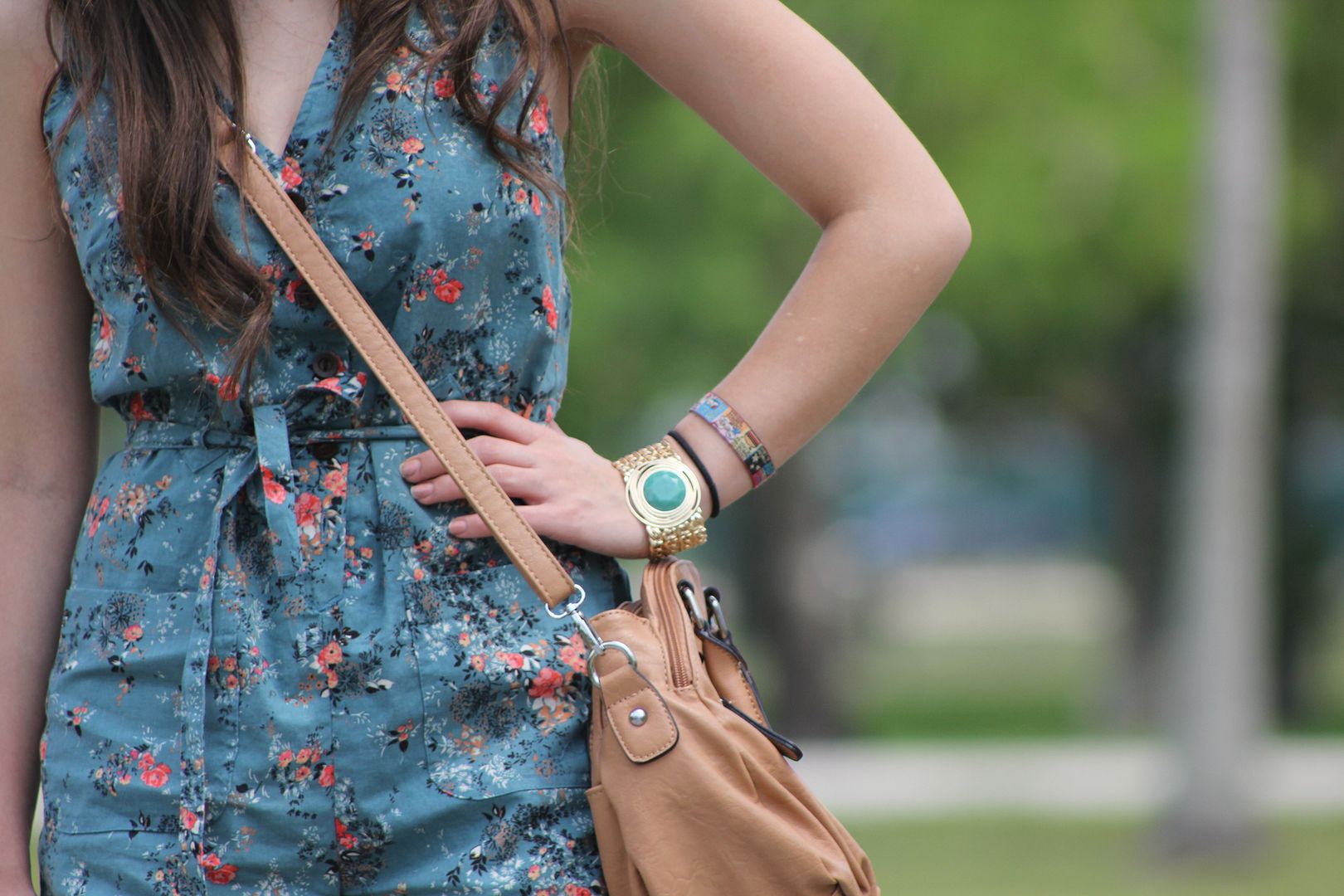 I'm giving away a black/silver version of this bracelet (
from Pop of chic) o
n my fashion&beauty blog.
Click here to participate (you can click translate if you don't speak Spanish).
Recuerden que estoy rifando una pulsera (de
Pop of chic)
como esta en Fab Chic and Fit, solo que es plateada con negro.
Haz click aquí para ver como participar.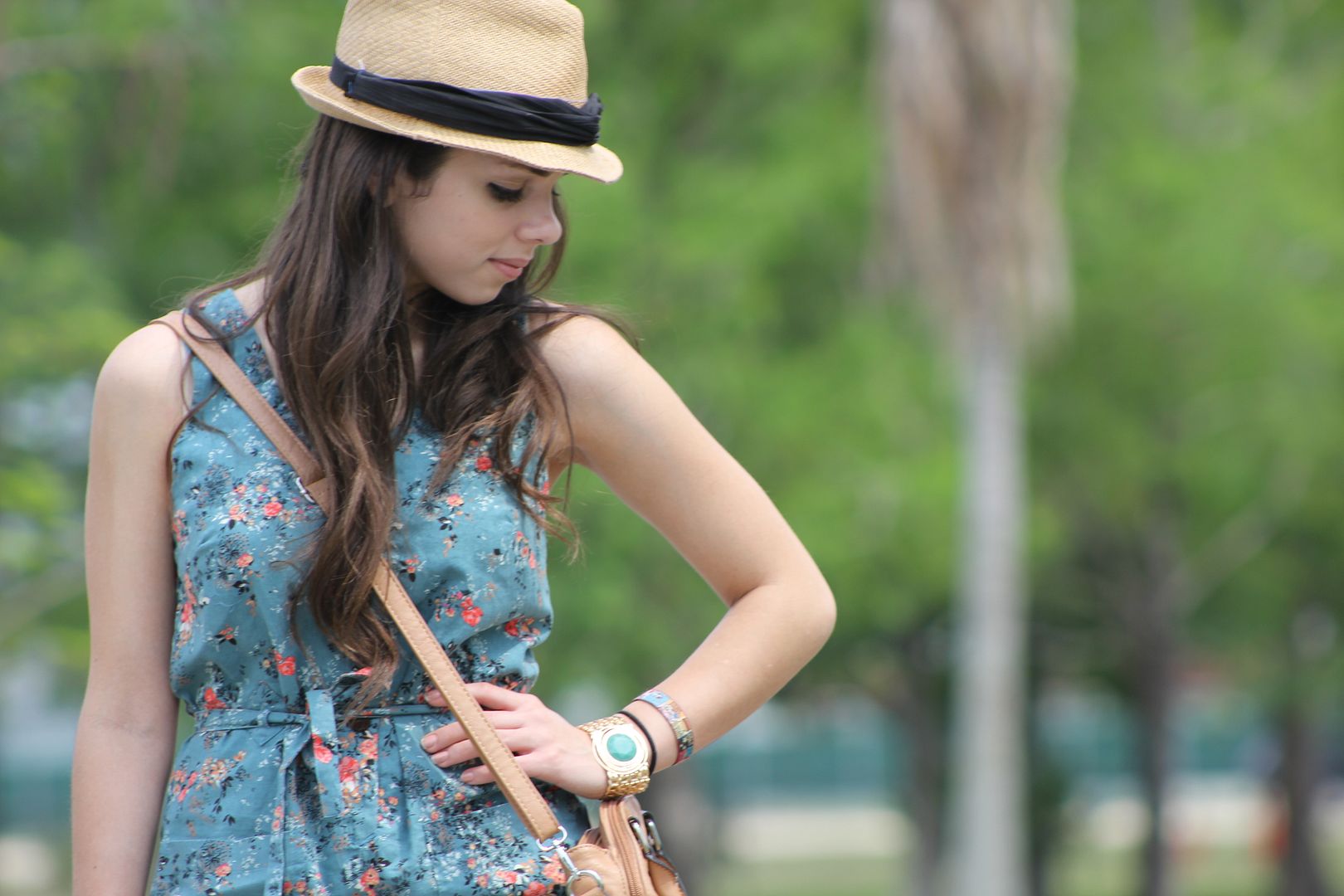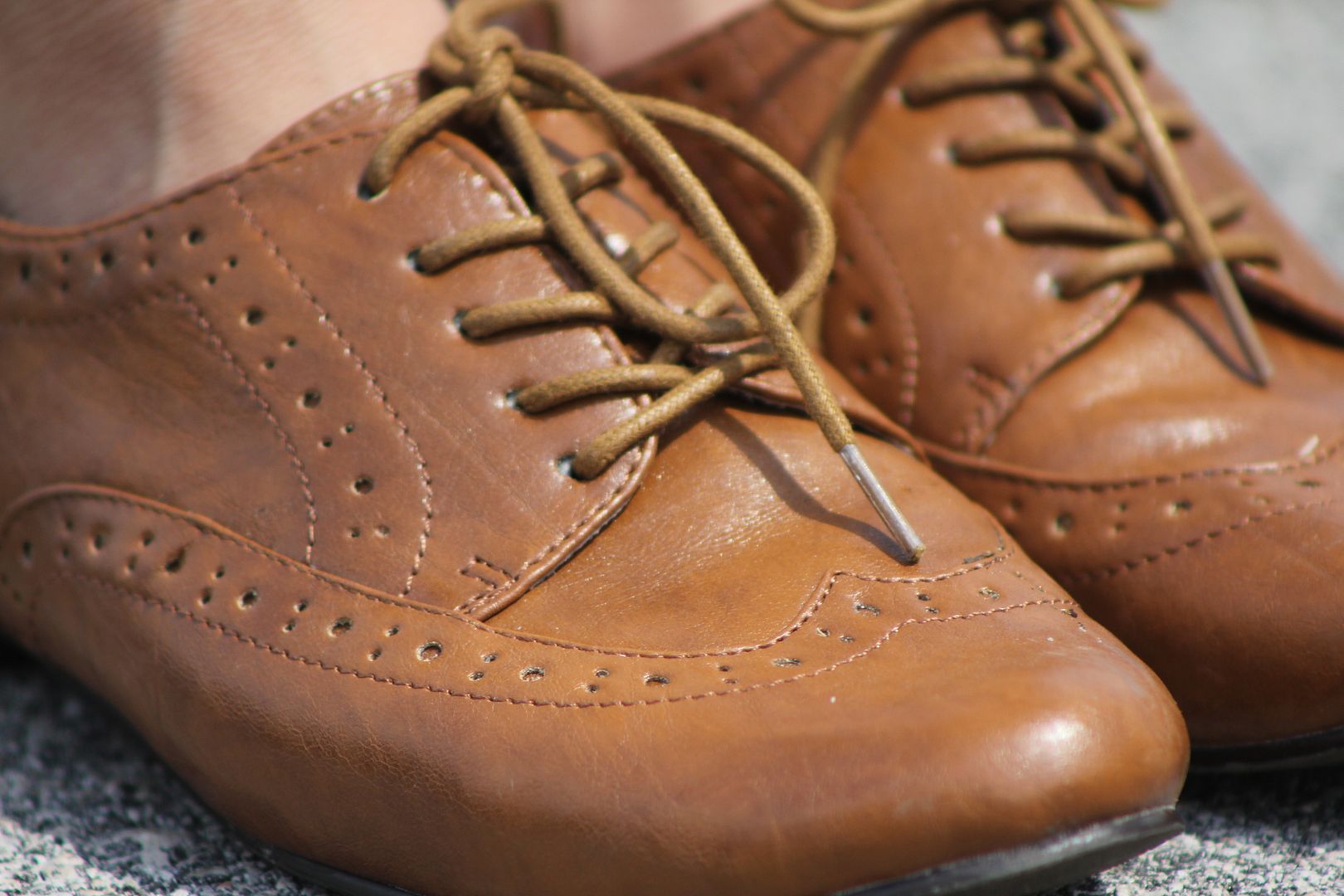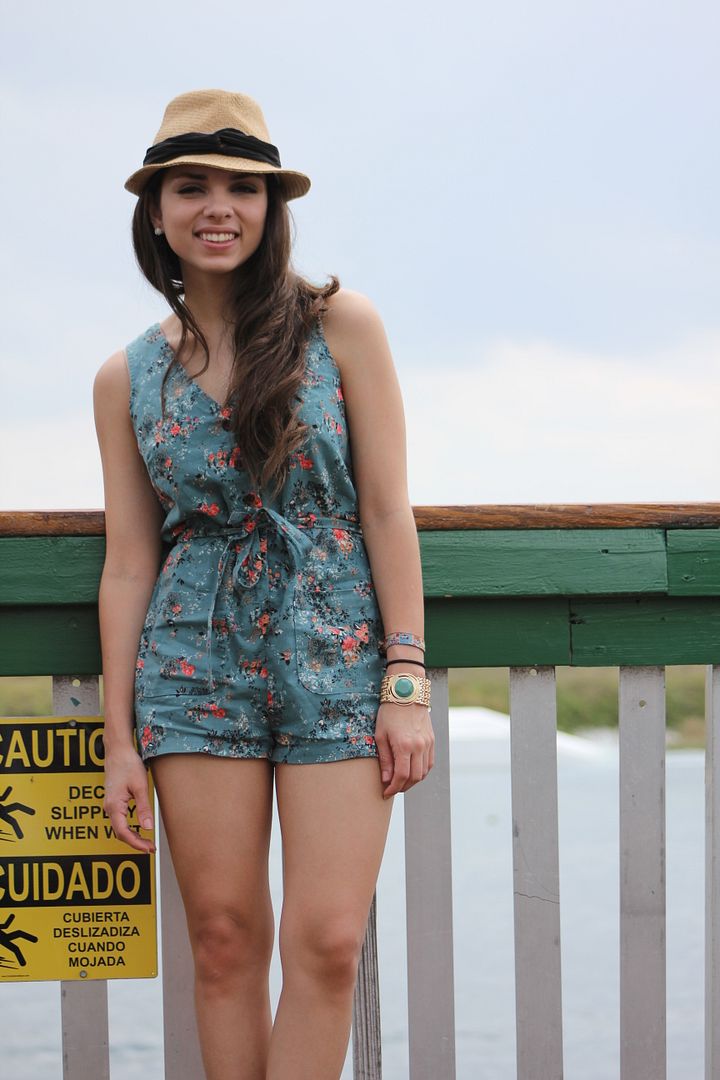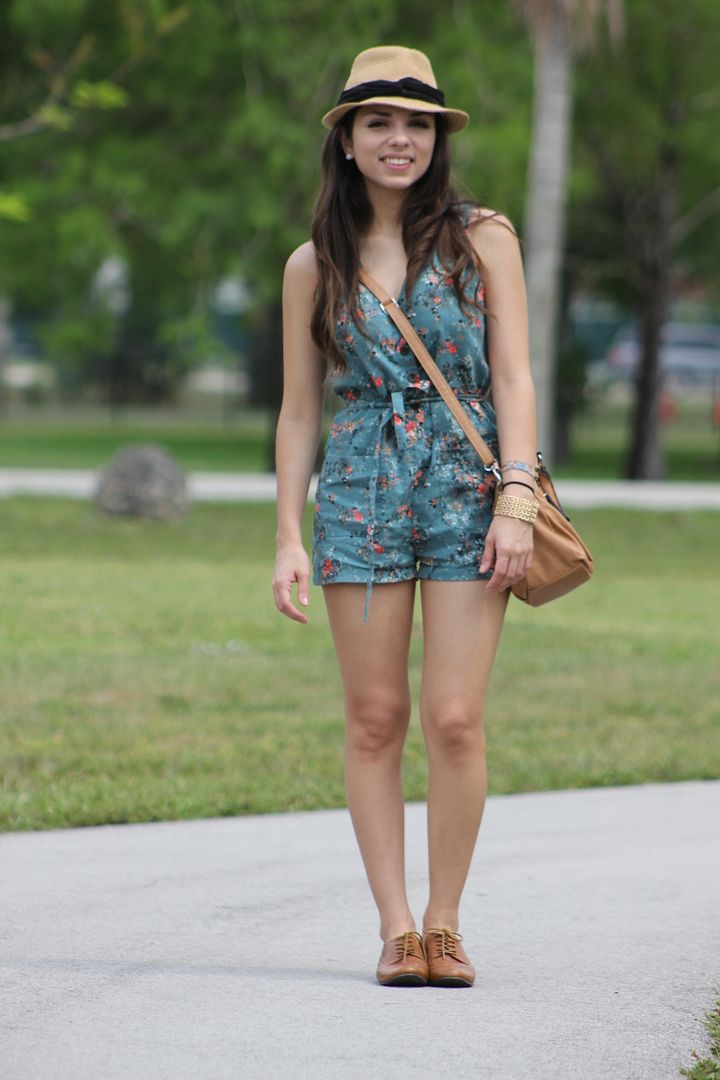 Oxfords: Nine West.
Romper: Urban Outfitters.
Fedora: Forever 21.