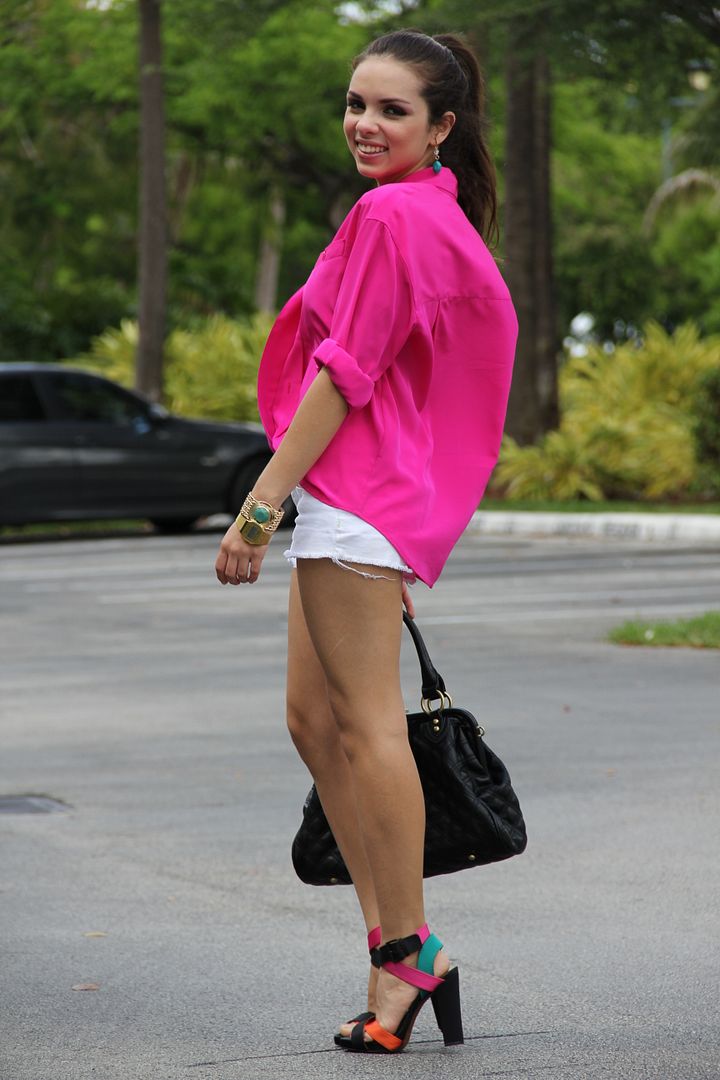 I'm super excited about my new thrift store shirts, I want to wear them asap so I can show you how amazing they are- and I don't want to show them in hangers (however...if you'd like the idea, I can do a special post with the 7 shirts). This one caught my eye because of the color, it's super 80's with shoulder pads and everything. I didn't care that it was a little big on me- I just rolled up the sleeves and tucked it in. I still can't believe it only cost me $2- somebody commented that they don't like thrift store clothing because of the quality and I was shocked because if you could only touch this shirt. It feels like so expensive and I'm sure it's high quality!
Back to my outfit
, I wanted to wear the shirt with white skinny jeans but it's too hot outside- plan B: white shorts! I finished the outfit with my color-block shoes from Zara, a classic black bag, and simple accessories.
About my day:
it started super early doing some errands with my parents, then my mom cooked for me *yummy*. Later, I went to a friend's house because they were having a bbq. I took chiqui (my maltese puppy) with me- my friend has a black labrador and they started to play- it was the cutest thing ever because chiqui is about 10 times smaller than her!
Estoy tan emocionada con mis camisas "vintage" que quiero usarlas cada día para que las vean todas- me parece que puestas se ven mejor que en un gancho (aunque puedo hacer un post para mostrarles las 7 camisas, si quieren). Esta es otra de las que compré, me encantó el color y el look "grande" (creo que la camisa es L pero no importa, enrollé las mangas y la metí por dentro). También tiene hombreras y esta me costó $2, todavía no lo puedo creer. Alguien comentó que le parecía que las cosas de segunda mano eran de mala calidad- no puedo estar más segura que es de excelente calidad, si pudieran tocar la tela!! Volviendo al outfit, iba a combinar la camisa con unos jeans blancos pero está haciendo mucho calor afuera- plan b: shorts blancos! Finalmente, mis zapatos de Zara, una cartera clásica negra y accesorios dorados. Sobre mi día: empezó paseando por Miami con mis papás y haciendo un poco de diligencias. Mi mamá me cocinó riquísimo- luego en la noche, fui a la casa de un amigo que tenía una reunioncita. Me llevé a chiqui y él tiene una labrador, si los hubieran visto jugando- chiqui es del tamaño de la cabeza de la perra, pero una ternura!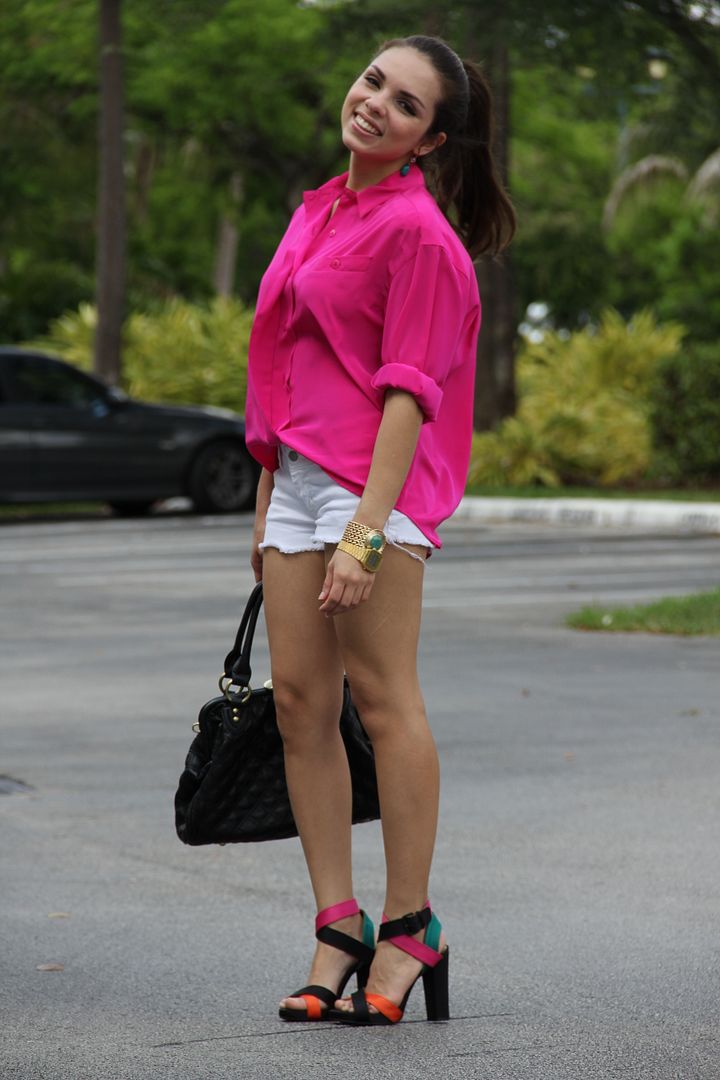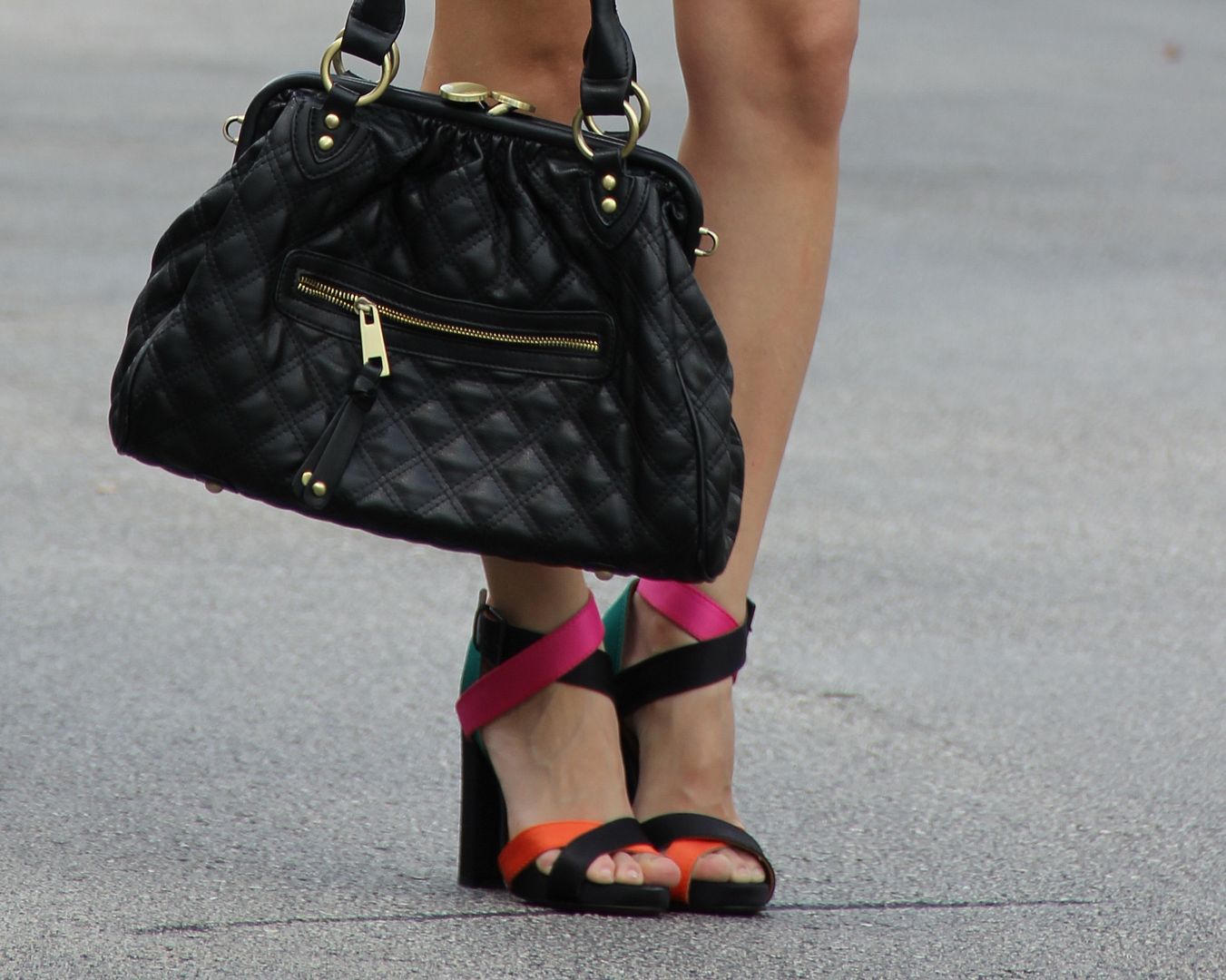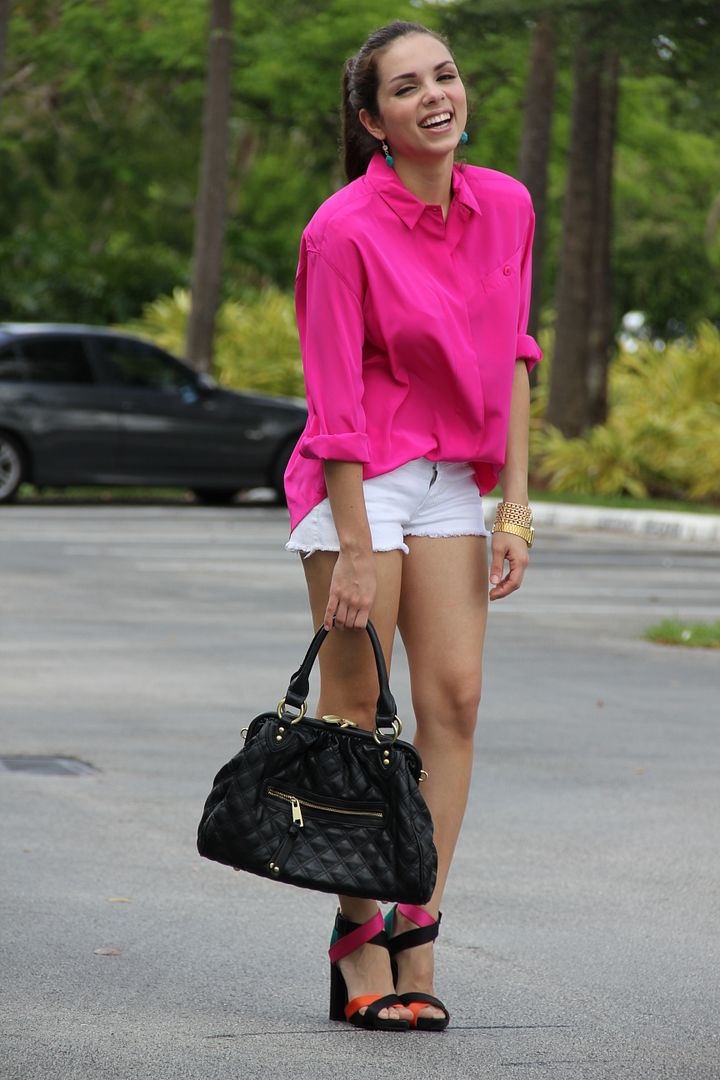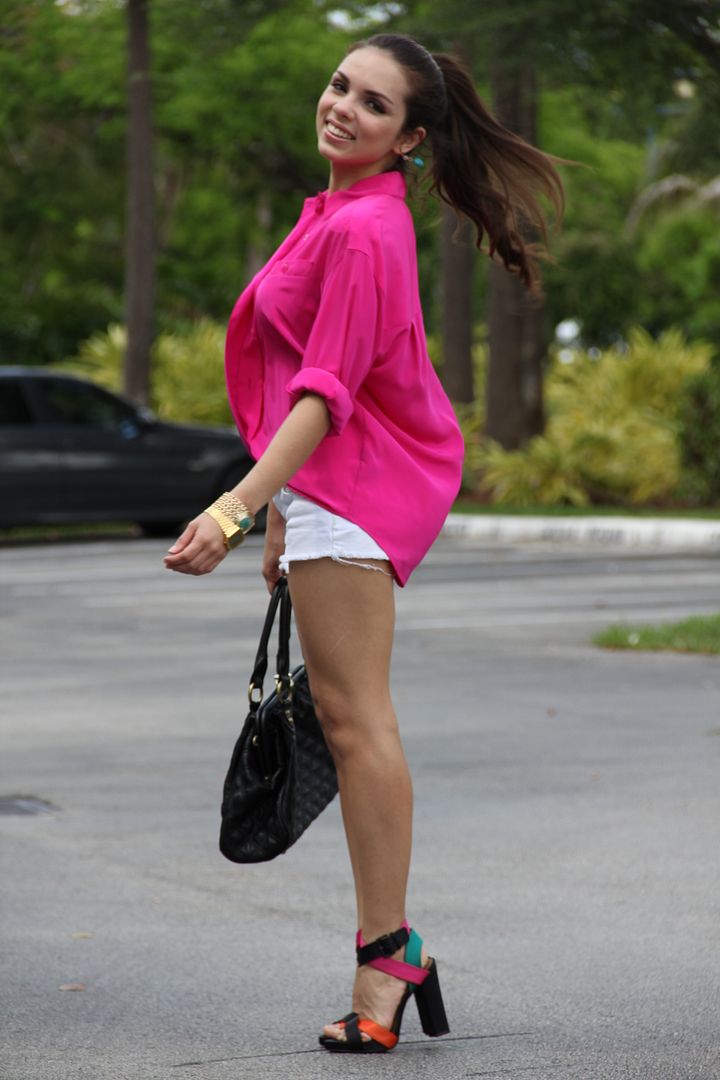 Shoes/ Zapatos: Zara
Shorts: Forever 21
Top: vintage
Watch/Reloj: Vintage casio