Today was one of those days of getting to know the city you live in. Sometimes we don't even know the history behind where we live. It's called the "coral castle"- it was made by a man named Ed to honor the love of his life (who left him before the wedding). A lot of people do not understand how he build this thing by himself- consider that most of the coral pieces weight more than a ton. Everything is made of coral- including the furniture and decorations. There's even a perfectly heart-shaped table with a flower centerpiece- he wanted fresh flowers every day! It's definitely a place everyone in Miami should visit!
Hoy fue un día de lo que llamo "turismo intermo". Creo que a veces vivimos en una ciudad y nisiquiera conocemos los lugares típicos que la gente visita. Les cuento un poquito del sitio al que fui hoy: es un "castillo hecho de coral". Lo hizo un hombre llamado Ed y le tomó 20 años (de 1920 a 1940). Después de que su novia lo rechazó por ser mayor que ella, se mudo a los Estados Unidos y le hizo este castillo en su honor- mucha gente no entiende como pudo mover estos corales que pesan toneladas y toneladas, y todo lo hizo solo. Todo está hecho de coral, hasta las camas y la decoración. Hay una mesa en forma de corazón perfecto y otra en forma de Florida. De verdad que es un sitio que hay que visitar.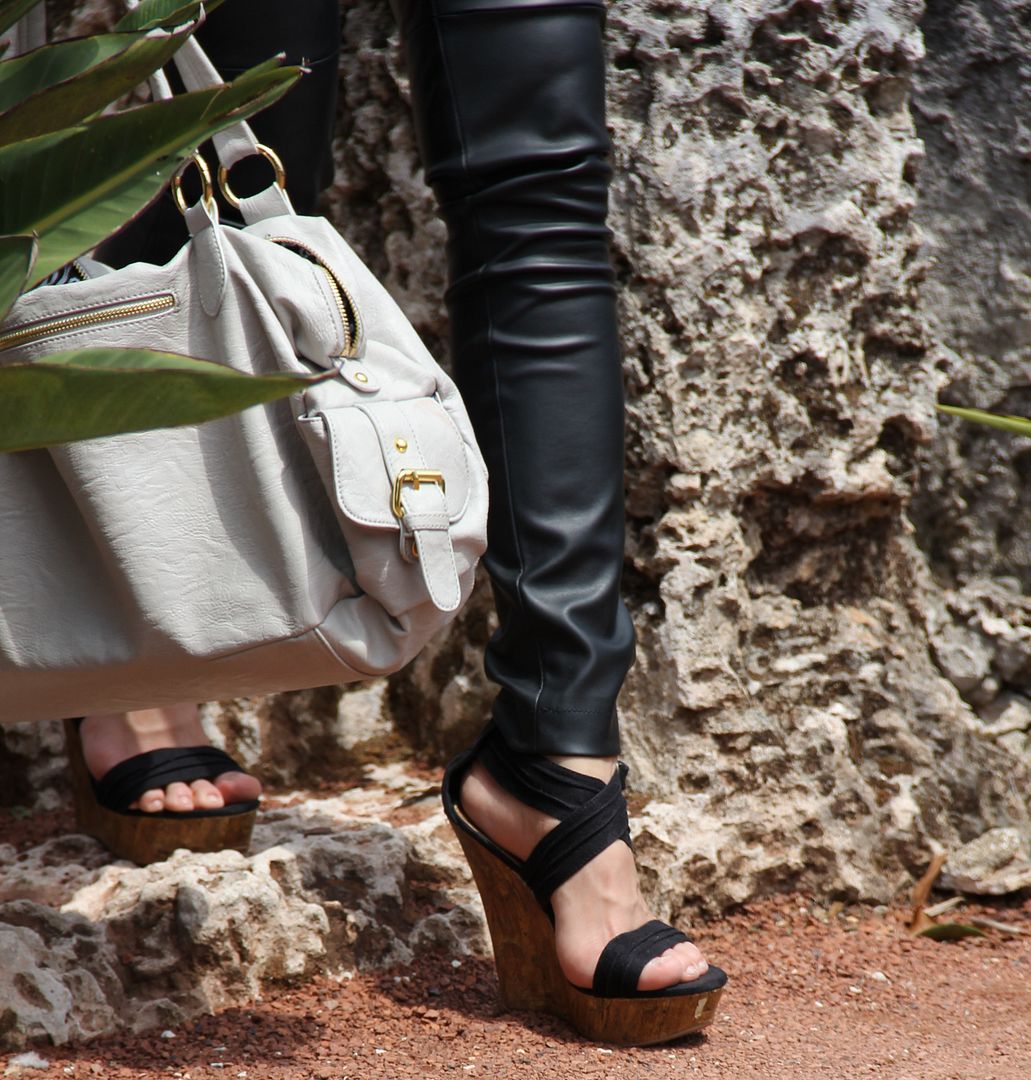 Resting on the reading chair!
Descansando en las sillas para leer.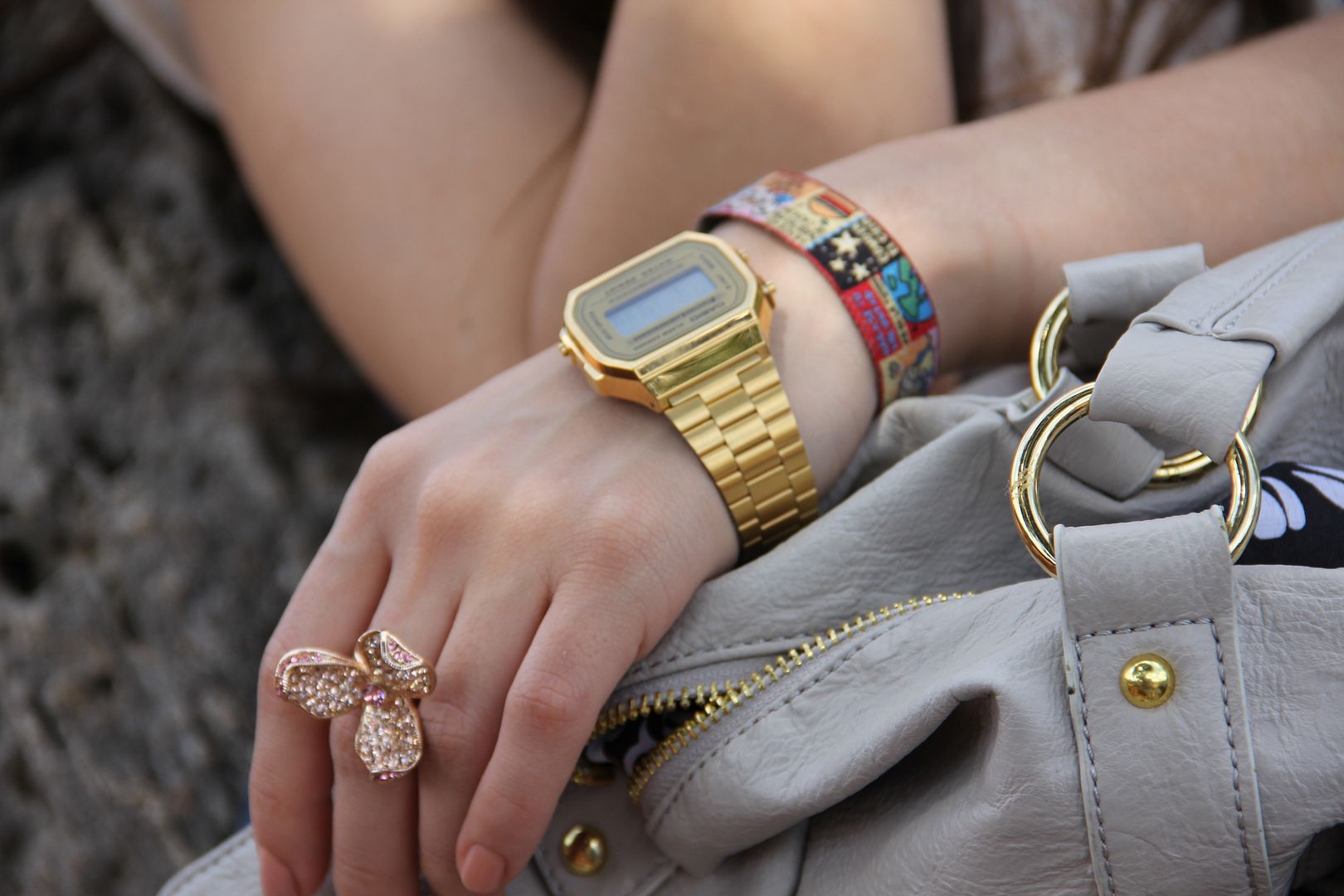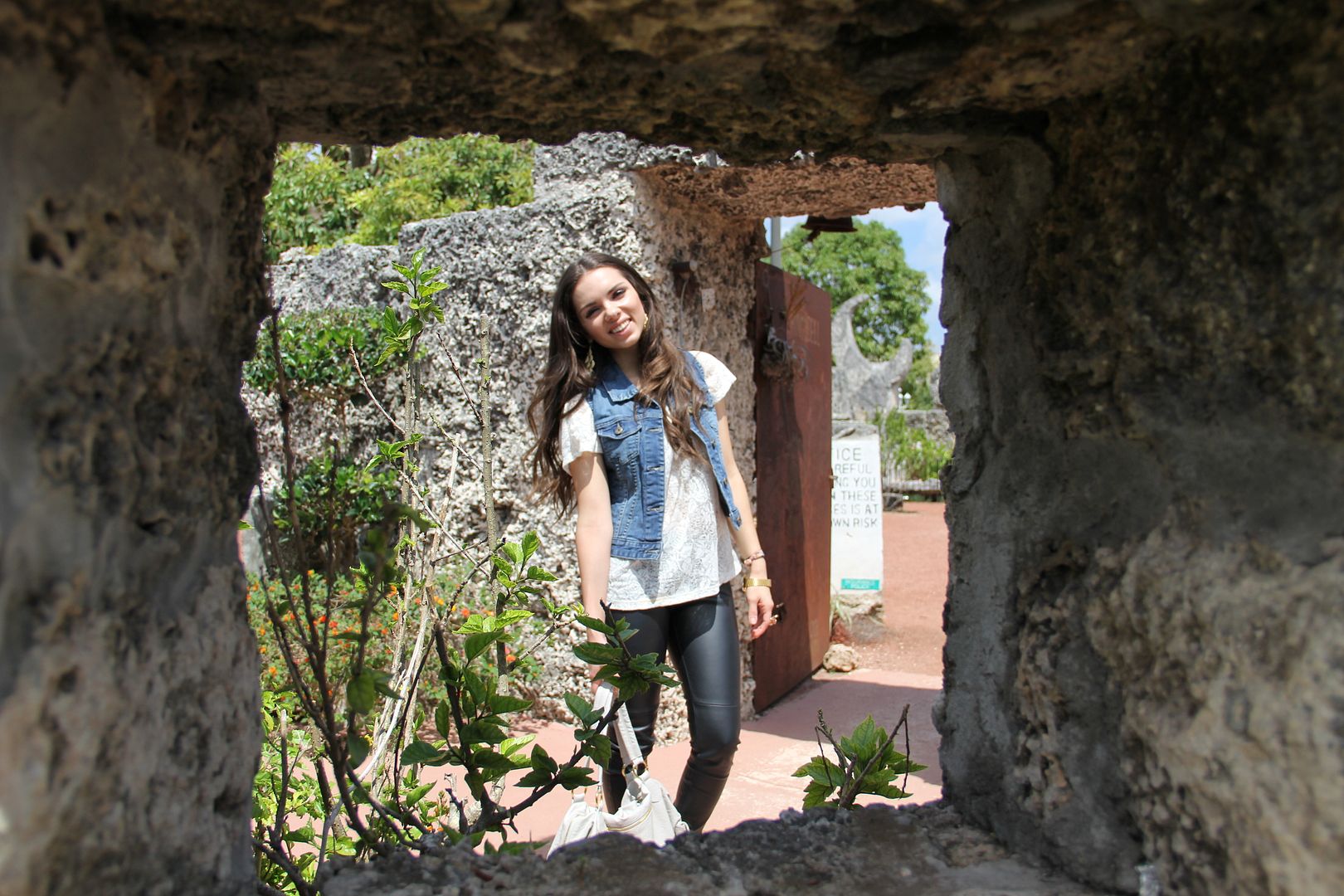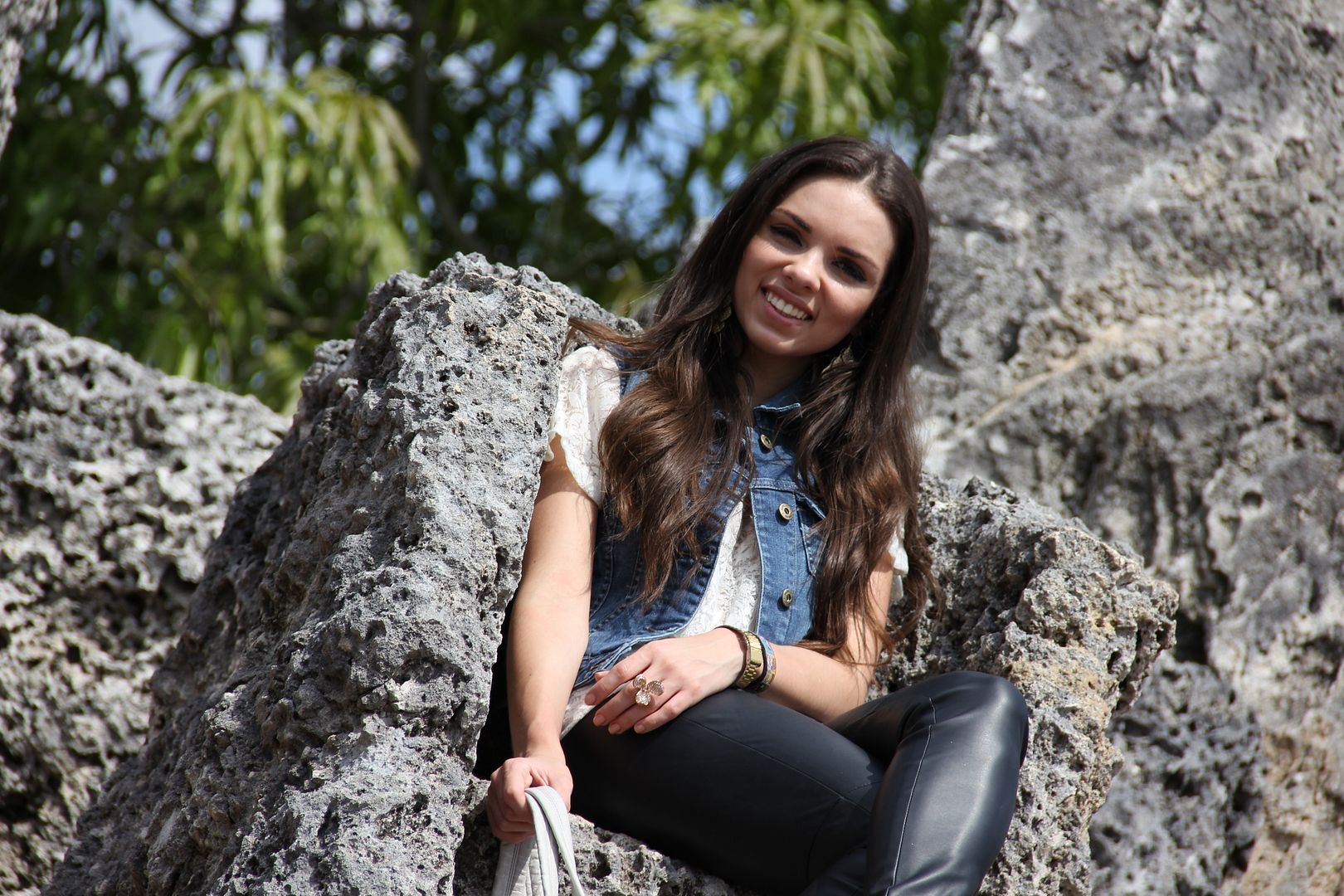 Leather pants: Forever 21.
Denim vest: Forever 21
Watch: Vintage Casio via Ebay.
Lace tee: Forever 21