My parents are in MIAMI- I'm so excited about that. I wanted to look pretty for them :). We went out to have dinner and then dessert at this yogurt place near my house. As I told you on Facebook, I'm sorry I'm wearing this jeans again- but I love them and I really want to wear them all the time. We all have something we can't stop wearing; however, the idea is to make it look completely different every time we do . The top I'm wearing is one of the shirts I bought at the thrift store, it has shoulder pads and everything! I really like the color and I think it balances out the bright pink. Yesterday I was so upset with my hair, I don't know why but I hated how it felt and looked in the pictures- I ended wearing a top-knot! I hope you had a great weekend! xoxo!
Mis papás llegaron ayer, estaba super emocionada y quería arreglarme para ellos. Fuimos a cenar y luego a comer postre en uno de los sitios de yogurt que están super de moda. Como les dije en Facebook, seguro pensarán que no me quito estos jeans- y tienen toda la razón, les estoy sacando todo el provecho posible. Todas repetimos ropa pero la idea es hacer que se vea completamente distinto- esa es mi excusa jaja. La camisa que ven es una de las que compré en la tienda de cosas de segunda mano- tiene hombreras y todo! Me encanta el color y pienso que equilibra bastante lo neón de estos pantalones. Estaba bravísima con mi cabello porque no agarraba forma- y me choca como sale en las fotos - terminé poniéndome un moño alto! Espero que hayan pasado un buen fin de semana y que continúe toda la semana! Un abrazo!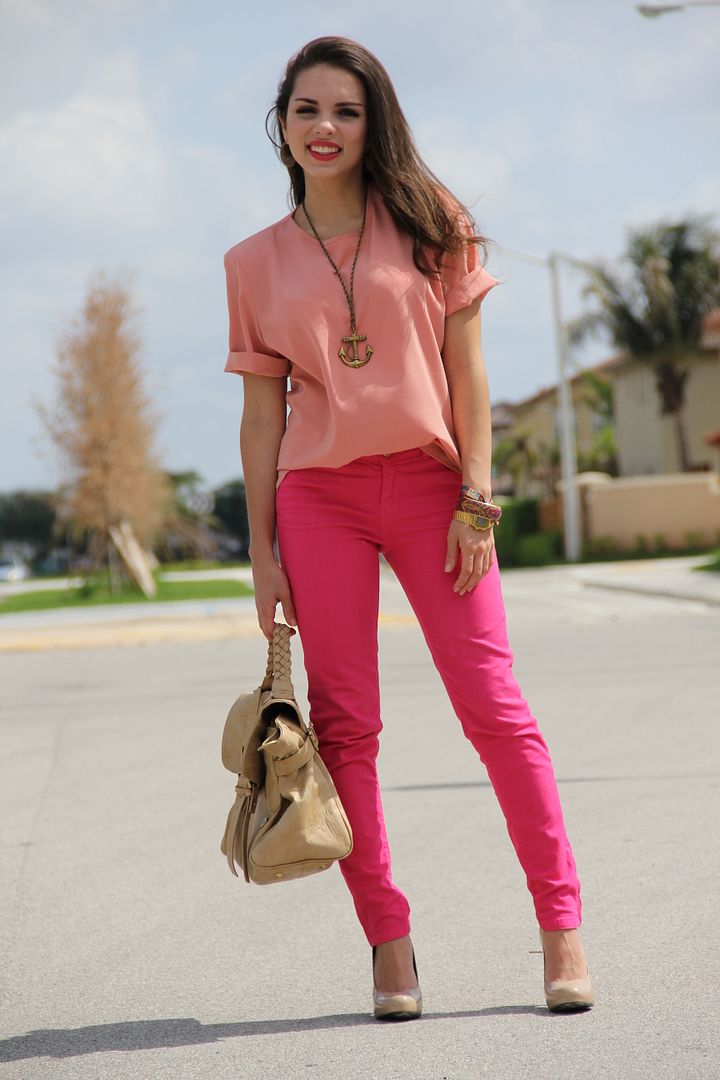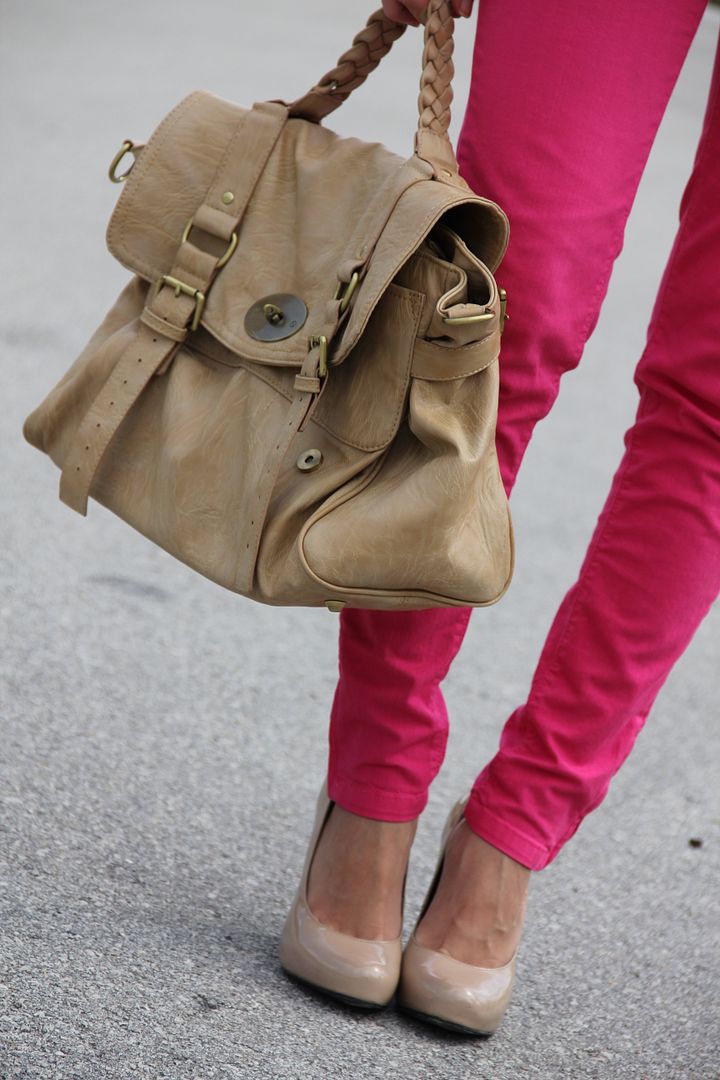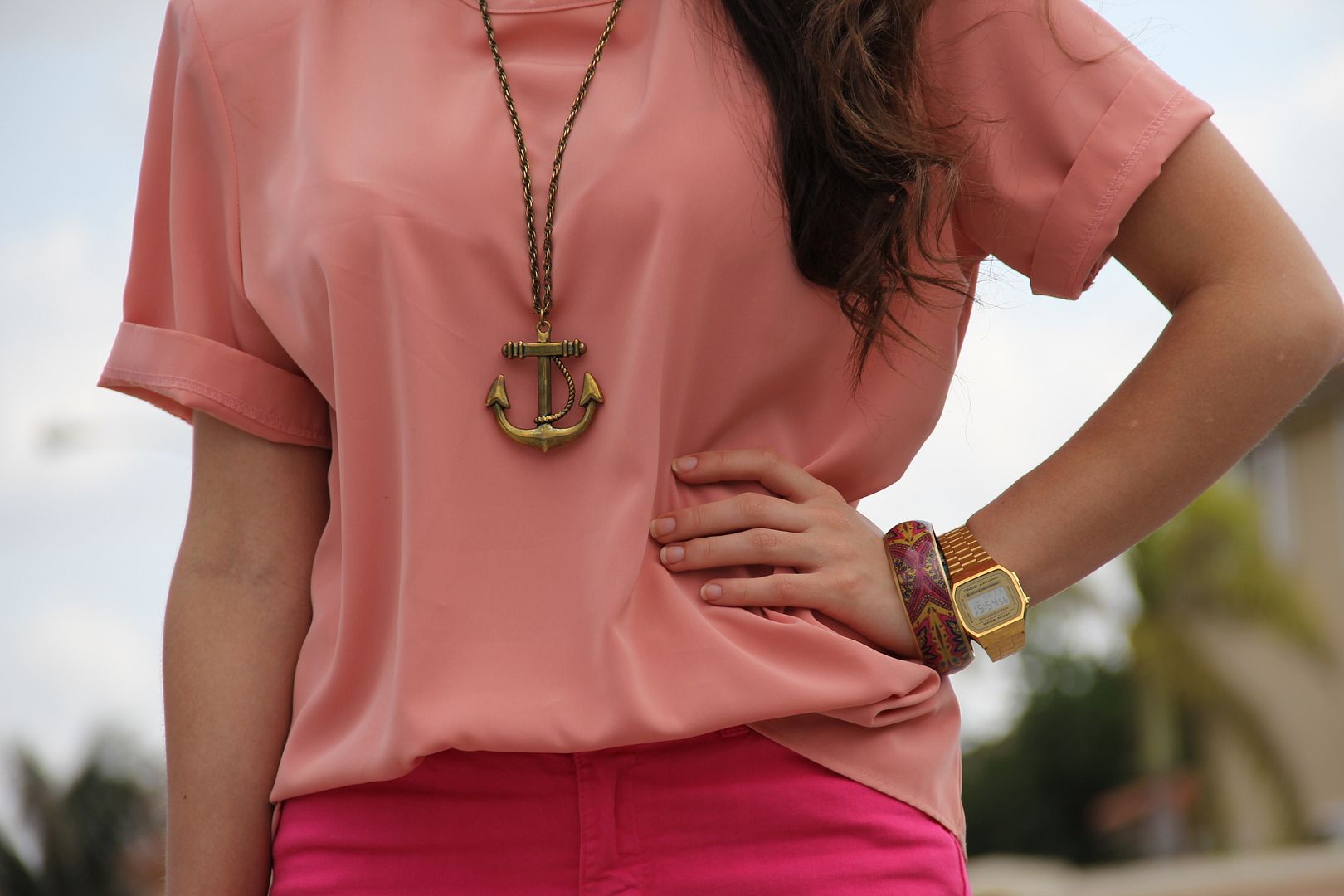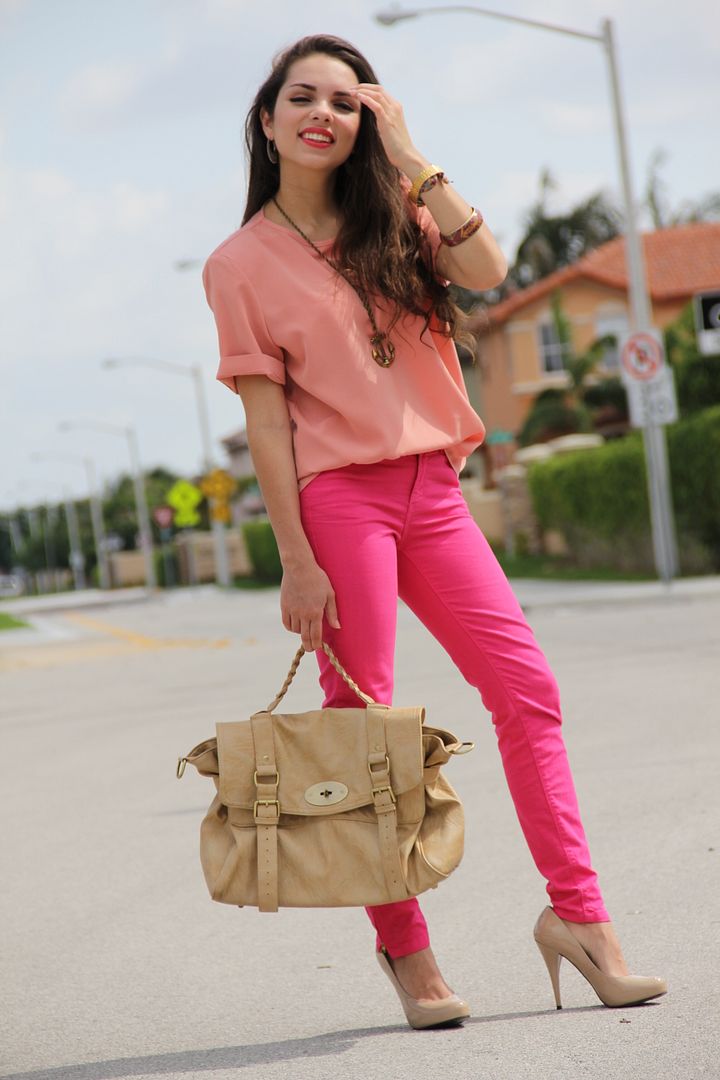 Jeans: Zara
Top: vintage (thrifted)
Shoe/zapatos: Steve Madden.
Watch/Reloj: Vintage Casio.
Necklace/ Collar: Forever 21
Bracelet/ Pulsera: Forever 21