(Dress/Vestido:
Clover Wears,
Shoes/zapatos: Steve madden , Bag/cartera: Aldo, Earrings/Aretes:
Mimi Boutique
, Watch/Reloj: Casio)
I just wanted to share a couple of pictures from my day #1 at the Billboard Awards. The day started by meeting the executives from Telemundo; then, we had lunch with the Telemundo Talent. Later, they took us to the rehearsals and we got to see the backstage. Then we went back to the hotel to change and go to dinner. Finally, we went to the launch of a new shoe from Mund2 called RPM at Miami Beach. I'm super tired but the Awards are tomorrow! I'm so excited!
Solo quería mostrarles algunas fotitos de mi día #1 en los Billboards. Conocimos a los ejecutivos de Telemundo, luego almorzamos con el talento (estaba feliz de conocer a Gaby Espino!). Después nos llevaron a los ensayos de los Billboards y detrás de bastidores para ver como funciona todo. Llegamos corriendo a cambiarnos de ropa y fuimos a una cena todo el grupo ( el outfit que ven arriba fue para la cena). Finalmente terminamos en el lanzamiento de un nuevo show de Mund2 llamado RPM en Miami Beach! Estoy agotada pero todavía quedan los premios, mañana les contaré como me fue hoy!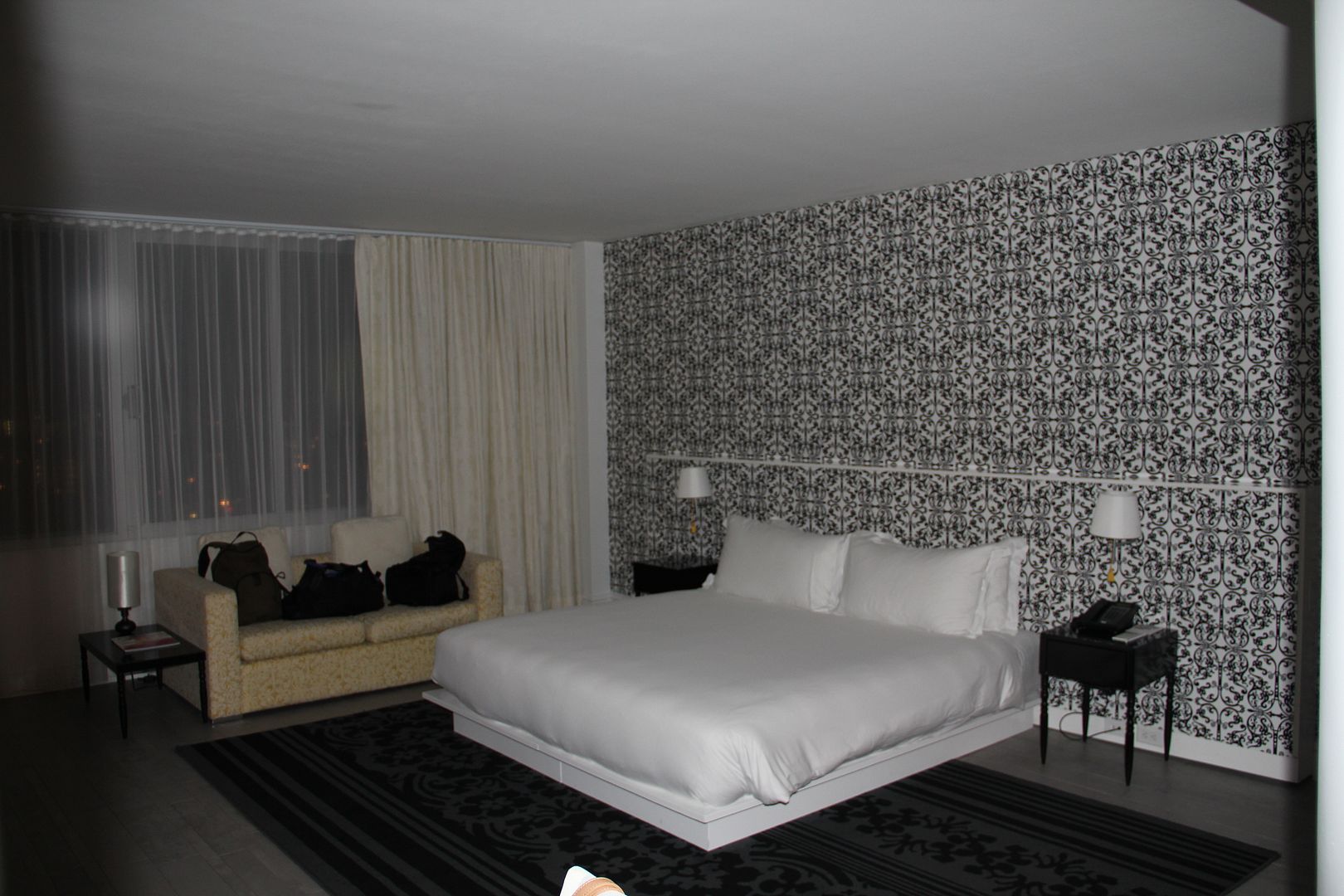 The hotel / / / El hotel.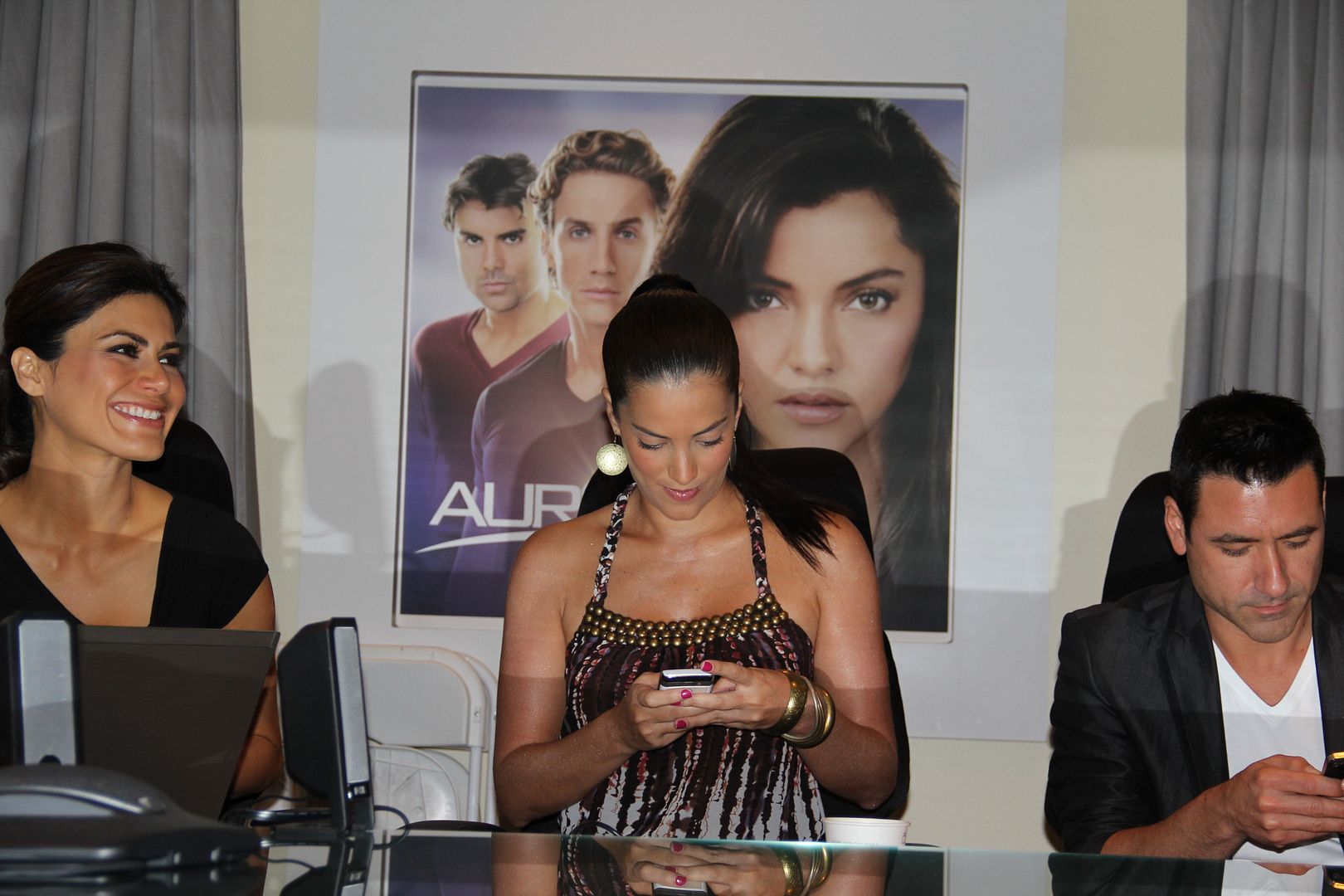 The Telemundo talent tweeting.
El talento de Telemundo twiteando.