I love the color-block trend, I feel like everyone is wearing it (at least you can see it on every street-style blog). I think it's not easy to wear bright colors, reason why you need to start low key and work your way up. The first time I wore these red jeans, I paired them with blue heels (color blocking-level 1)- that's why I called this post "level 2", I'm just wearing two colors but I think they are very bright. To balance out the outfit, I accessorized with neutral colors. I had lunch with my bf at a sushi place before he went to class- now, I'm waiting for one of my bffs to stop by my house and watch a movie. Also, I wanted to thank everyone for the sweetest comments and following! You are the best!
Me encanta la tendencia de bloques de color, y de verdad que está en TODOS lados. Pero considero que no es fácil de llevar- razón por la que creo que debemos empezar con poco y seguir aumentando. La primera vez que usé estos pantalones rojos con más color fue con unos zapatos azules (Color blocking: nivel 1)- este lo considero mi segundo nivel ya que solo hay dos colores pero las piezas son bastante grandes y los colores bastante fuertes. Para equilibrar el resto del outfit, lo combiné con colores neutrales. Fui a comer con mi novio antes de que él fuera a clases y a dar una vuelta. Ahorita estoy esperando a una de mis mejores amigas para ver una película! También quería aprovechar para agradecerles a todos por sus comentarios y por seguirme! Son los mejores!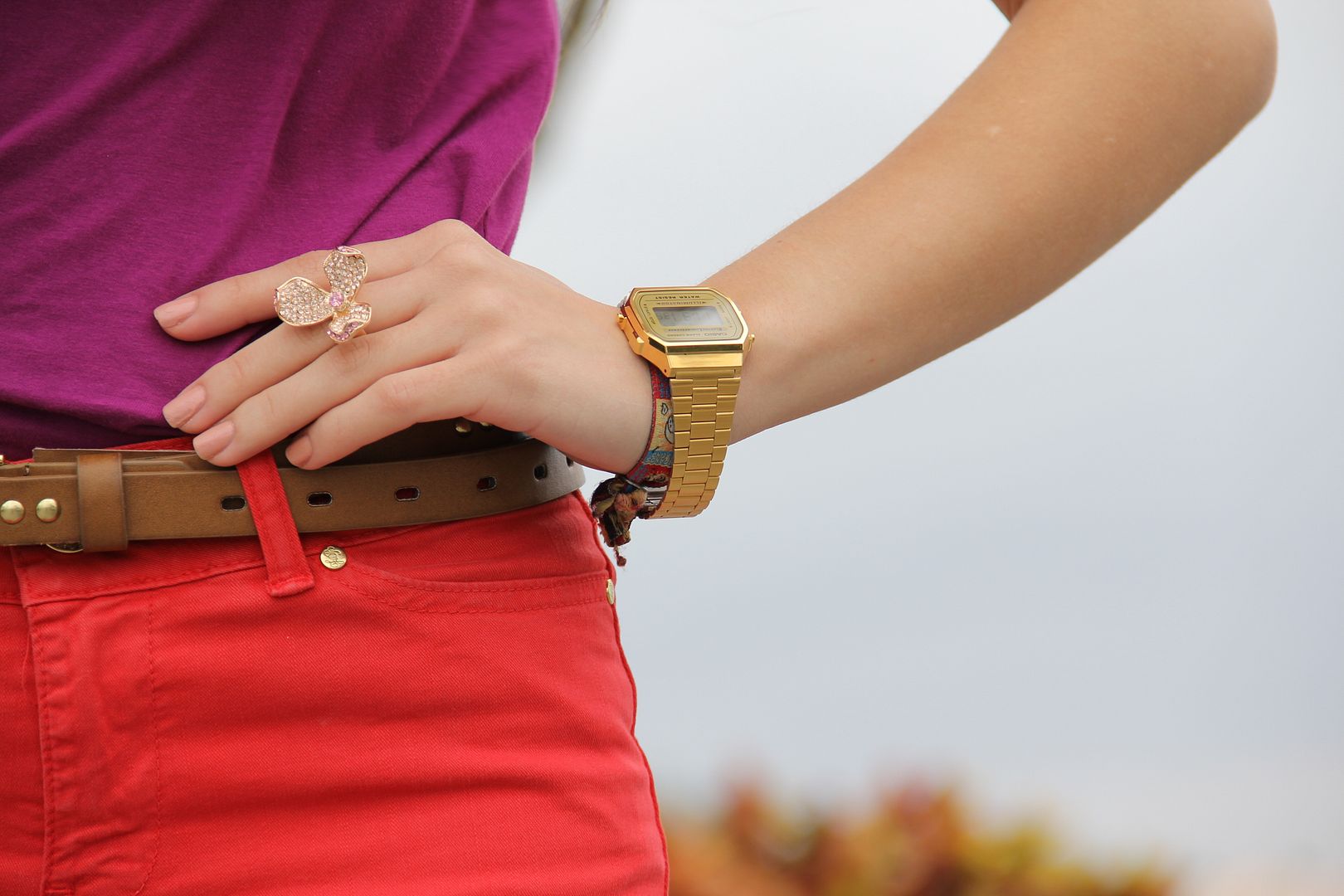 Shoes: Jessica Simpson
Red jeans: Zara
Ring: Pop of Chic.
Watch: Vintage Casio.
Belt and shirt: Forever 21