Remember I told I spent Sunday at JC Penney? This is what I got... colorful jeans! I was so excited because they were only $16 (originally $40)- I decided to take them in royal blue too (and I wore them the day after, so you'll see them soon). My day started at 6am to go to class at 8am, I wore a similar version of this outfit (sandals instead of wedges and a casual necklace). Later at night, we headed to the movies because I won some tickets to saw a private screening of Crazy Stupid Love- however, we got there a little late and the theater was full. We decided to stay at the mall but the heat made it impossible- I felt like I was going to melt because of the jeans. I know I have complained of the heat several times- but I'm serious.. this is not normal (90F degrees at 8pm!!). Thanks for your sweet comments!! I really appreciate it!
_______________________
__________________________________________
_______________________
¿Se acuerdan que les conté que pasé el domingo en JC Penney? Esto fue lo que encontré JEANS DE COLORES- estaban a solo $16 (originalmente $40) así que agarré estos y unos en azul rey (parte del outfit de mañana). Utilicé una versión similar a este outfit en la mañana (pero con sandalias en vez de tacones y un collar más de día)- luego en la noche nos adventuramos al cine ya que me gané unas entradas para ver Crazy Stupid Love- pero... había muchísimo tráfico y cuando llegamos la sala de cine estaba completamente llena. Teníamos ganas de quedarnos en el centro comercial un ratito pero el calor no era normal- diran que me la paso diciendo eso pero estar en jeas en un mall al aire libre era IMPOSIBLE. Terminamos cenando y viendo una película en la casa.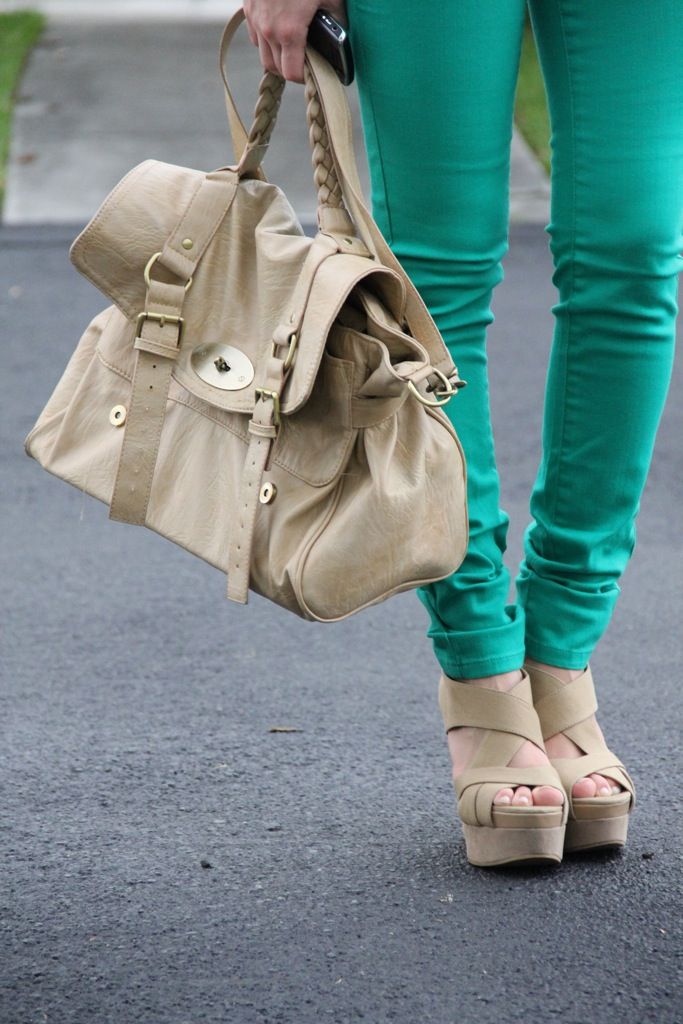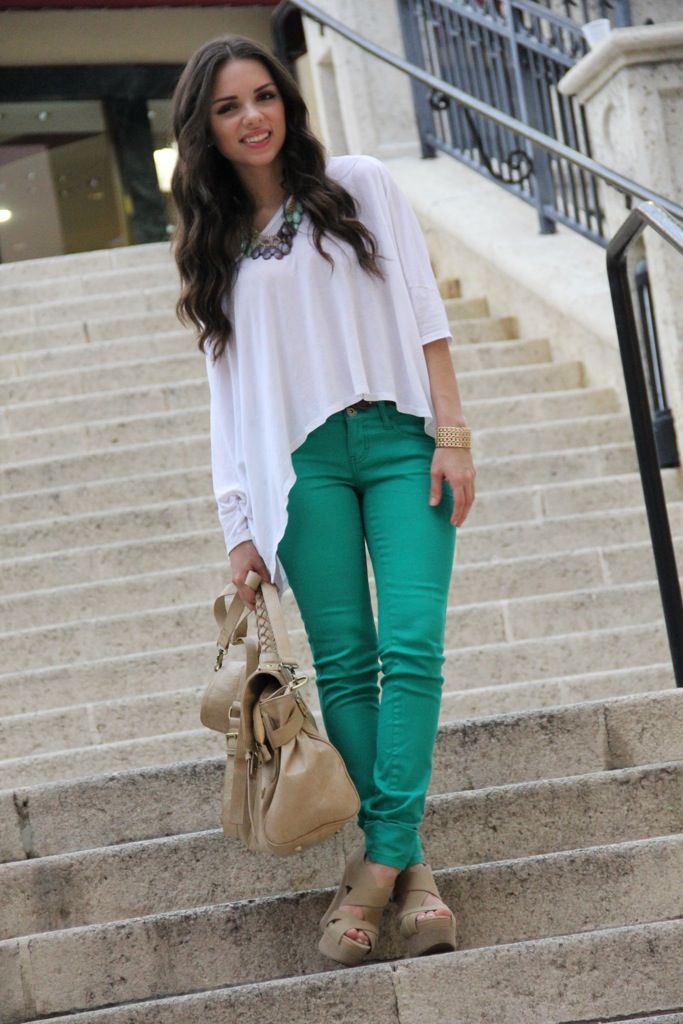 Shoes/Zapatos: Xiomara Lisette
Jeans: JC Penney
Top: Express