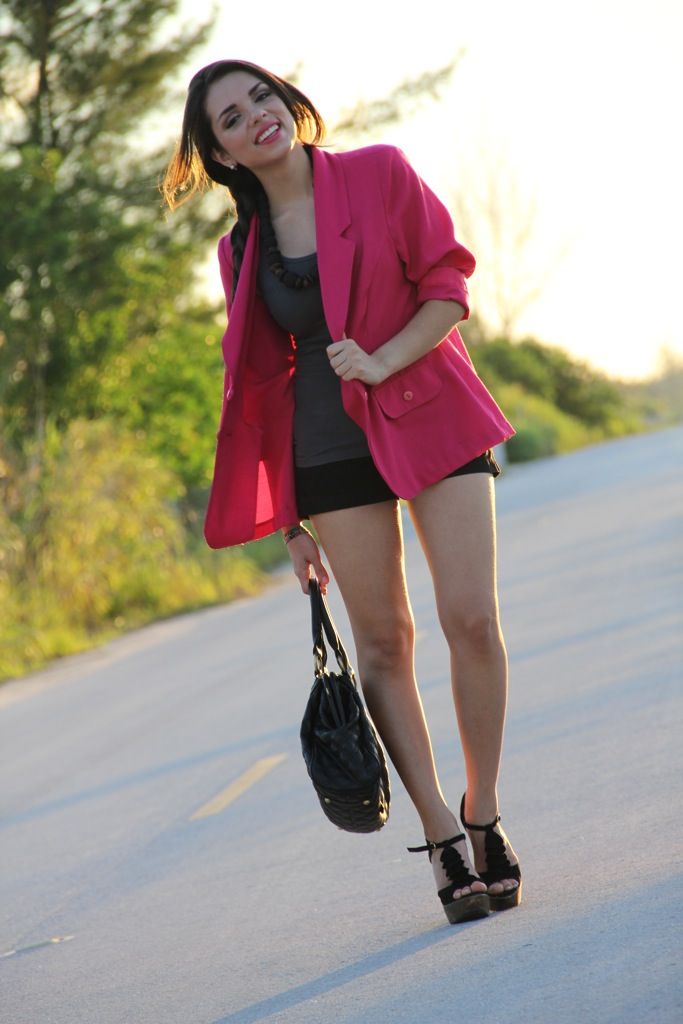 Since I started school, Fridays seem extremely long: I have class in the early morning so as soon as I get home, I go back to sleep for a while. Making me super lazy the whole day and I end up getting dress very late (at least the sun is going down around 8-9, so I have time). We were planning on going to the movies with some friends, but this was the second fail attempt this week- I guess the movie theaters are so full because of the summer vacation. We headed to an arabian restaurant that turns into a bar at night- and they also have hookahs. About my outfit: a couple of days ago I saw Olivia Palermo wearing these colors and I loved the unusual combination so I wanted to try it. I've been wearing a side bride a lot lately, it's easy to do and perfect for this heat and humidity. I hope you liked it and thank you so much for your sweet comments!
_____________________
________________________________
_____________________
Ahora los viernes se me hacen larguísimos, tengo clase de "Historia de moda" en la mañanita- y luego llevo al mediodía a la casa a dormir por un buen rato. Lo que hace que termine vistiéndome tardísimo (menos mal que está atardeciendo a las 8:30-9pm, estas fotos son como a las 8!). Teníamos planeado ir al cine con unos amigos, pero últimamente el cine está DEMASIADO lleno- creo que es porque estamos en vacaciones de verano. Así que fuimos a restaurante árabe que en la noche se convierte como en un bar con narguiles/hookah. Sobre mi outfit: hace unos días vi una foto de Olivia Palermo usando un blazer rosado, shorts negros, y una camisa formal negra (una combinación de colores inesperados que me gustó mucho). He estado llevando el cabello en una trenza de lado bastante ya que ayuda muchísimo con la humedad que hay- aparte tengo el cabello largo y me da mucho calor llevarlo suelto! Espero que les haya gustado! Gracias por sus lindos comentarios siempre! Un abrazo grandísimo para todas!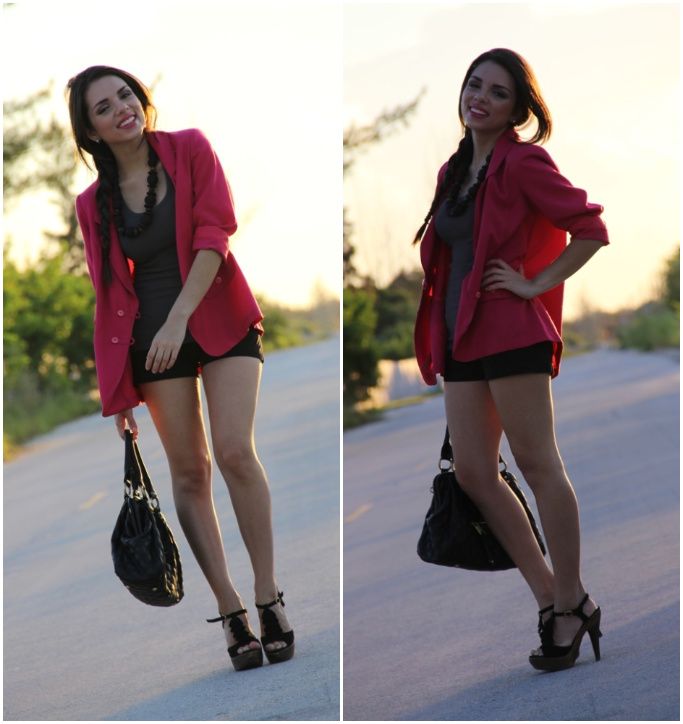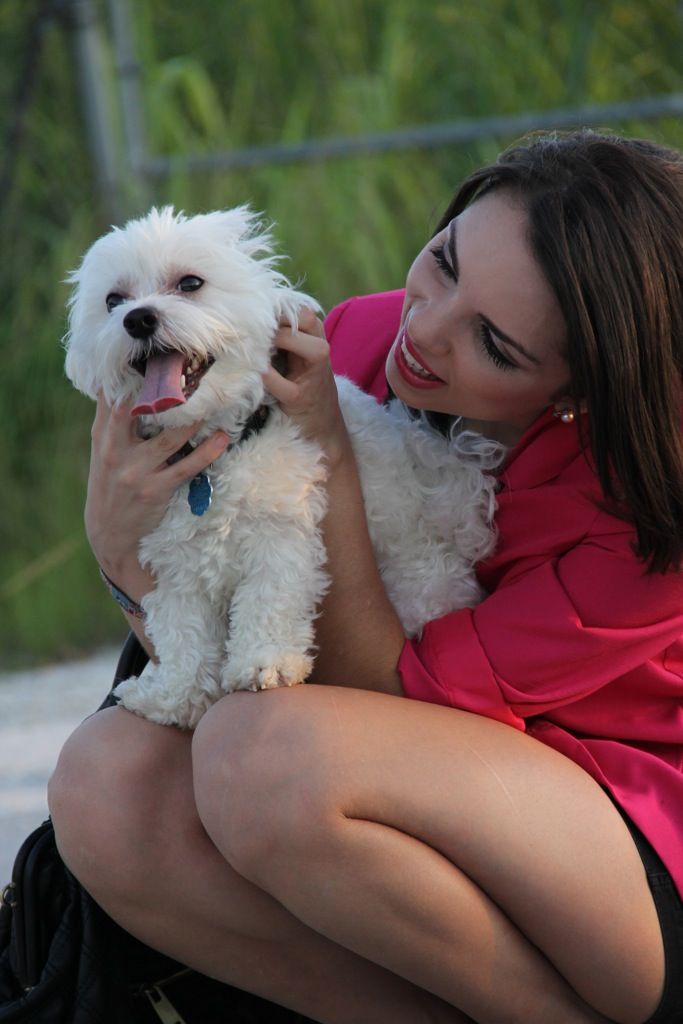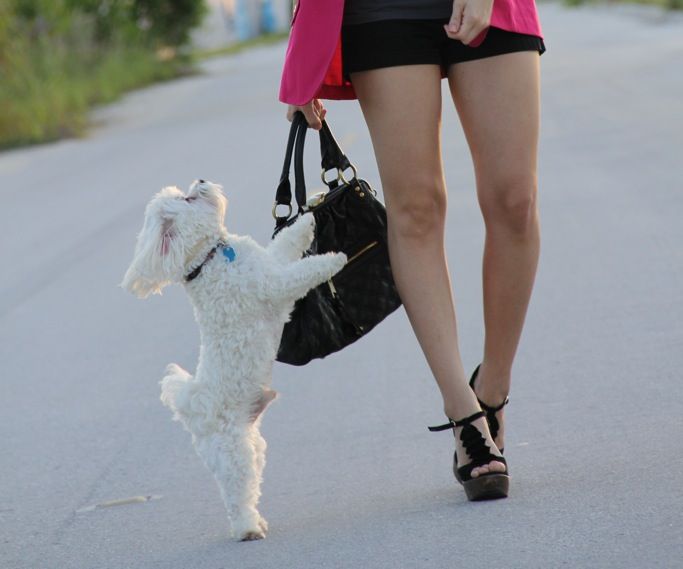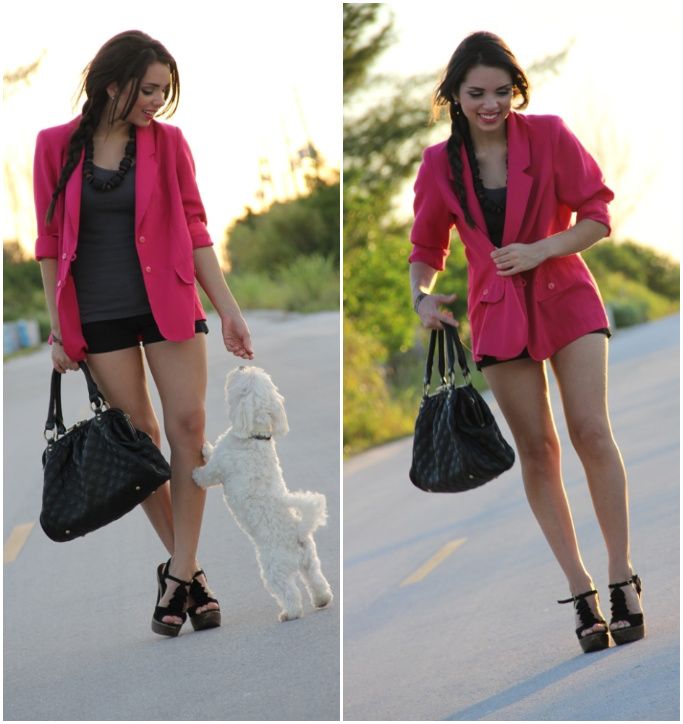 Shoes/Zapatos: Steve Madden
Shorts: Roxy
Tank top/Camiseta: Forever 21
Blazer: thrifted/segunda mano
Necklace/Collar: gift from my brother/regalo de mi hermano.