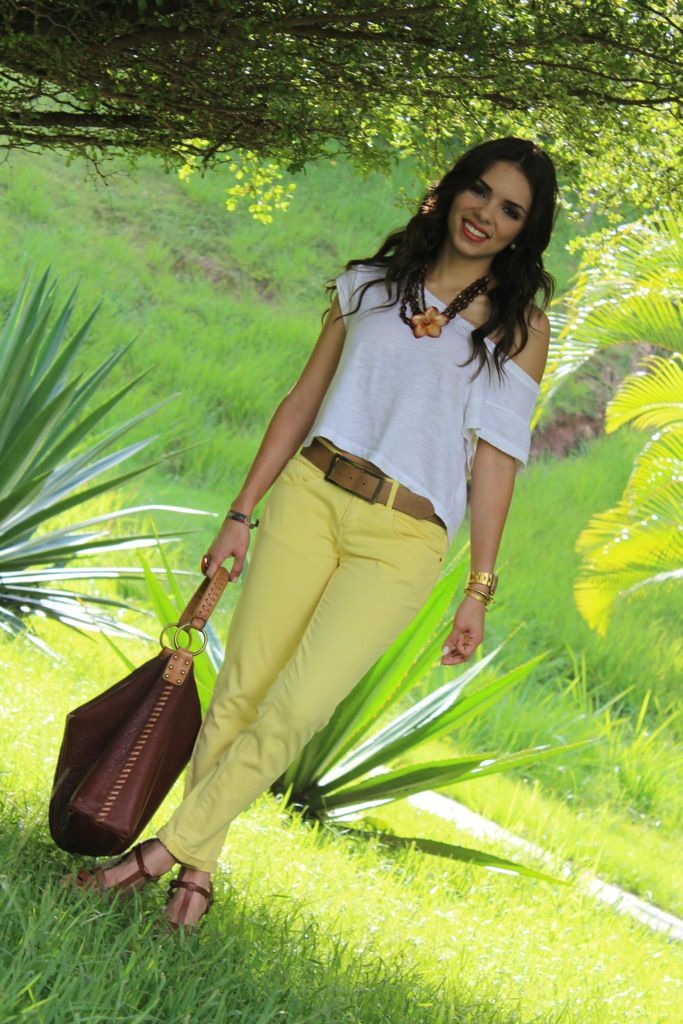 This week's challenge was to take over somebody else's closet- I was super excited about it because I'm in Venezuela at my parent's house. Since I was little, I loved stealing my mom's makeup and clothing. I'm so glad that we can share almost everything. For this challenge, I'm wearing her shoes, jeans, bag, watches (yes, plural), bracelet, earrings, belt, and lipstick. The jeans were a little big for me but the belt helped A LOT. About my day: my family and I ate thai food for lunch and then I got ready to go a local market with a couple of friends- at the market, venezuelan designers can showcase their products. It was super fun, I got a beautiful and bright skirt that I can't wait to wear it. After that, we went to a coffee place and we stayed there for hours and hours. How was your weekend? Did you take over somebody else's closet? Don't forget to share the link!
oh... and don't forget to enter to
win a necklace
just like this one!!
_____________________________________________
El reto de esta semana era atacar el closet de otra persona- me encantaba la idea porque estoy en Venezuela en la casa de mis papás. Desde que era chiquita, me encantaba entrar al closet de mi mamá y pasaba horas probándome todo (hacía desastres). Menos mal que ahora somos la misma talla y podemos compartir casi todo. Para este reto estoy utilizando sus zapatos, jeans, cartera, relojes (si, en plural), pulsera, aretes, correa, y pintura de labios. Los jeans me quedaban un poco grandes pero el cinturón ayudo muchísimo. Sobre mi día: comí con mi familia comida thai y luego me arreglé para ir a un mercado de diseño con un grupo de amigas- en estos mercados puedes encontrar cosas de diseñadores emergentes venezolanos. La pasé super y me compré una falda espectacular, ya se las quiero mostrar. Después de eso nos fuimos a un café y estuvimos horas y horas hablando. ¿Cómo estuvo tu fin de semana? ¿Atacaste el closet de otra persona? No olvides dejar el enlace....
Casi se me olvida.... también puedes participar para ganar un collar igualito a este!!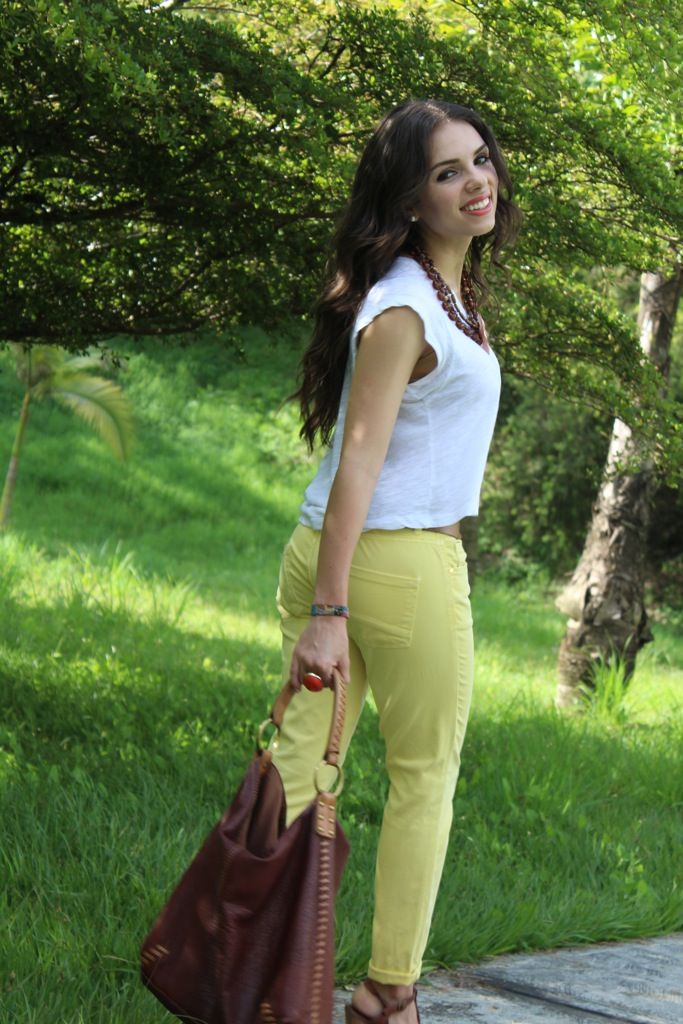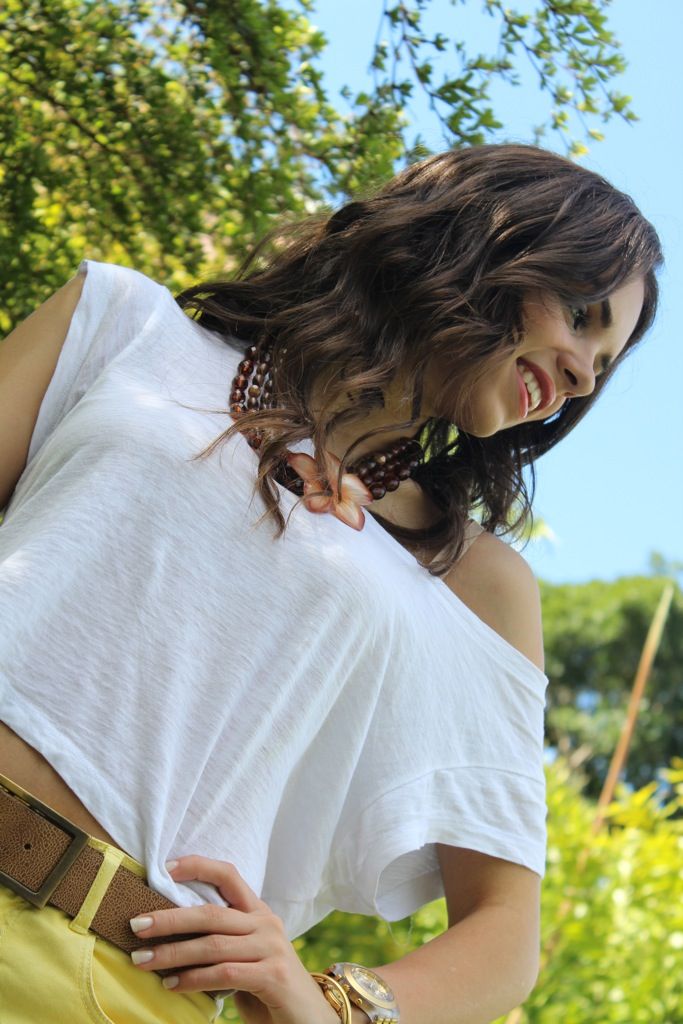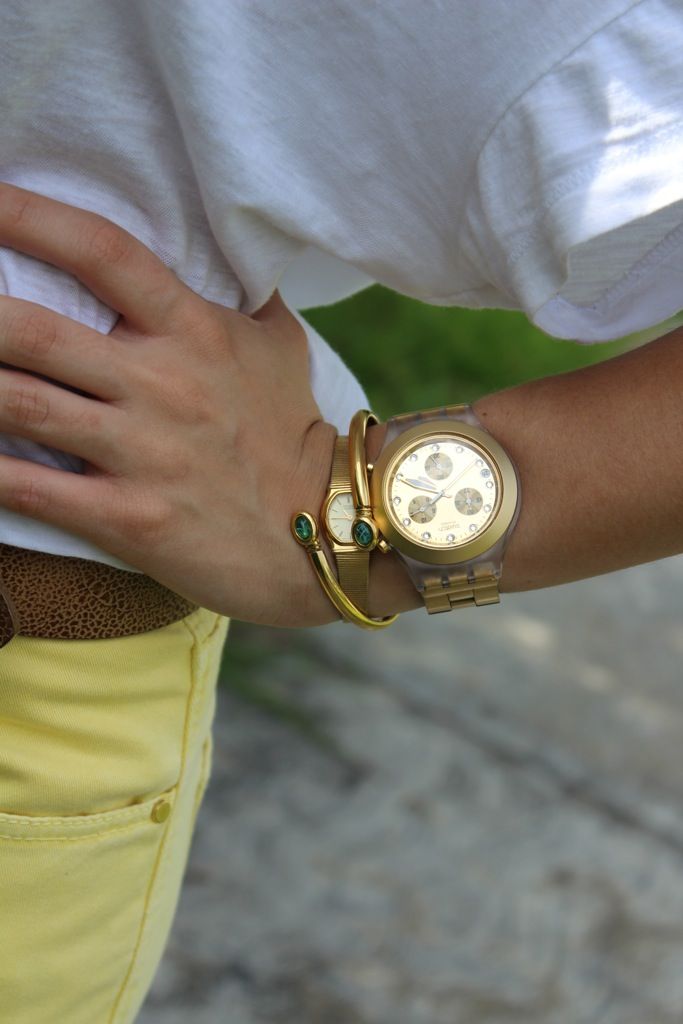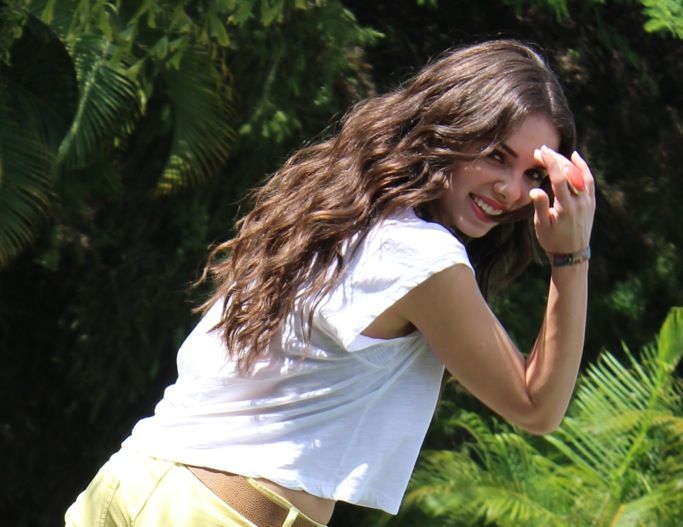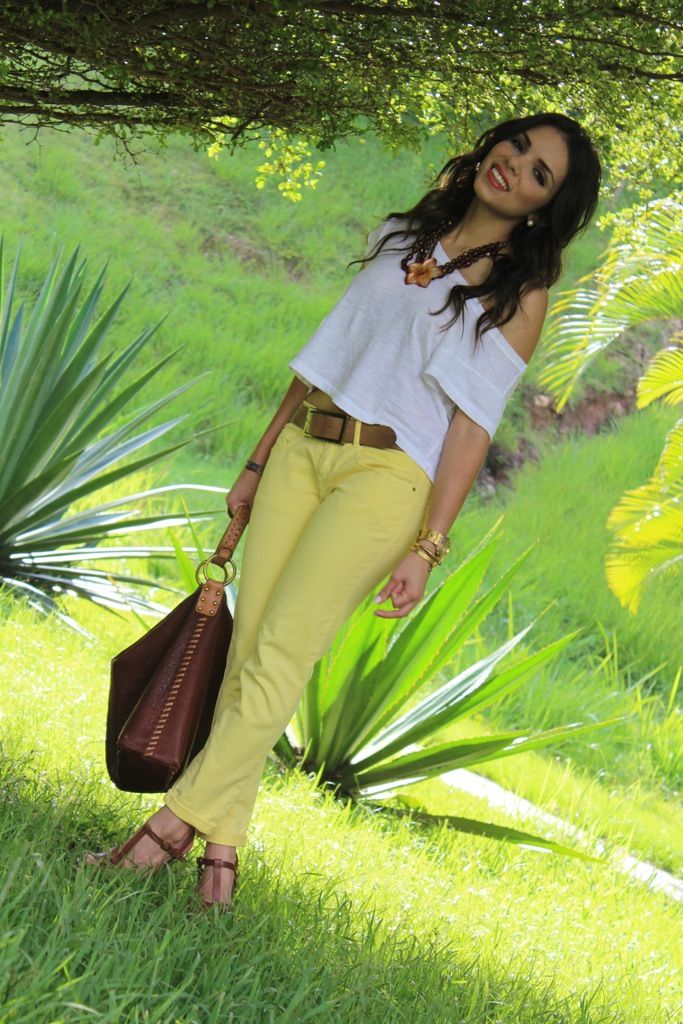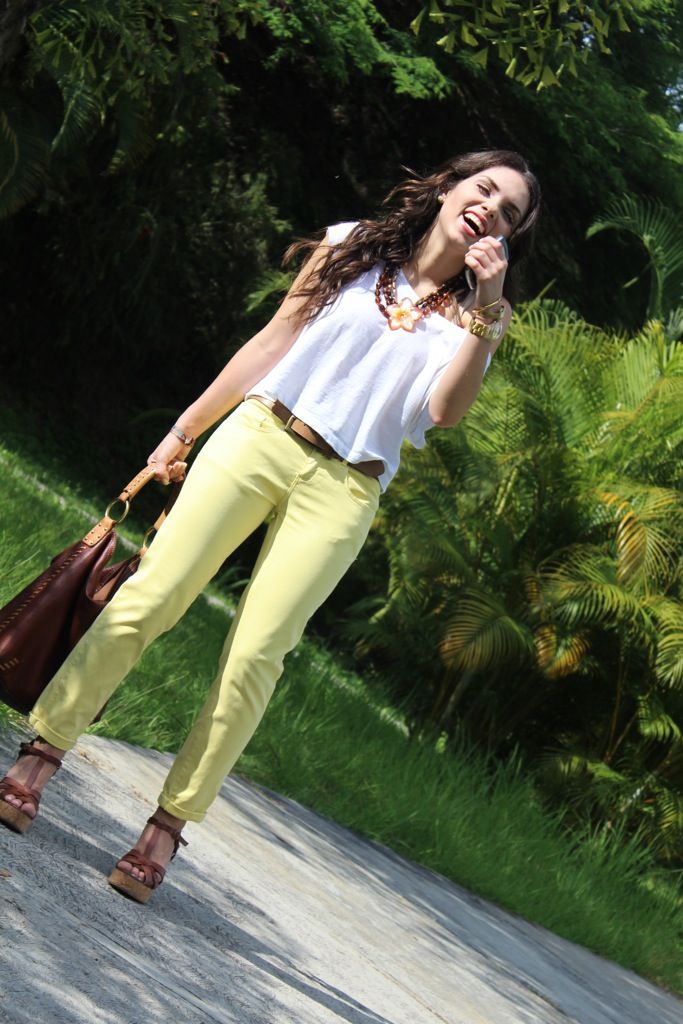 My mom's/ De mi mamá:
-Shoes/Zapatos: Steve Madden.
- Jeans: Zara
- Bag/Cartera: Lucky Brand
- Belt/Correa: MP accessories
-Watch 1/ Reloj 1: Swatch.
- Bracelet/Pulsera: vintage
-Watch 2/Reloj 2:vintage
Mine/Mio:
- Top: Forever 21
-Ring/Anillo: Forever 21
end InLinkz script --