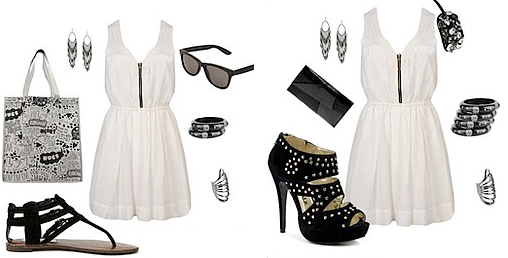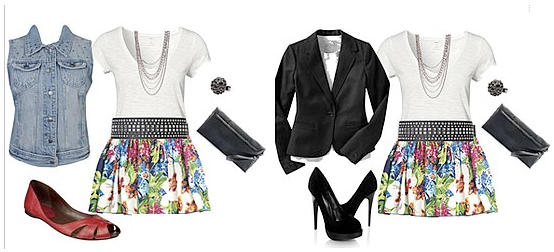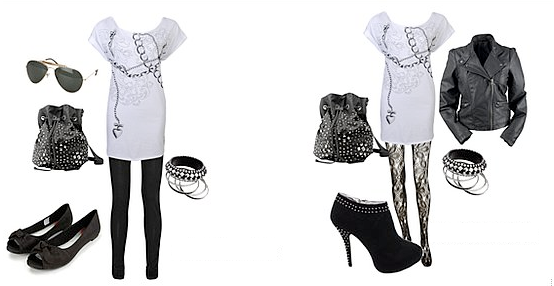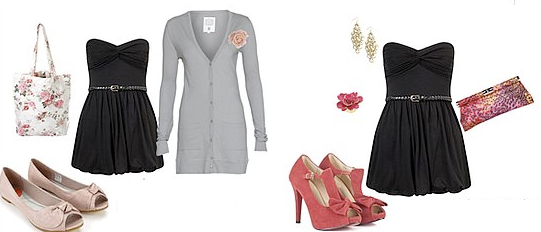 Previous Challenges:
What's "I challenge you to..."? It's weekly special where we (
Flor de Maria Fashio
n & I) challenge our readers and bloggers around the globe to wear specific trends- and we would love if you could join us. Every Tuesday (or wednesday in this case, sorry!) we'll publish the next challenge, and then on Mondays: we'll show you how we wore the trend and you'll be able to share your link&outfit. We were inspired by "Bloggers do it better" but we want to give our own twist to it!
Next week's challenge
: (07/05/2011 - 07/11/2011) We Challenge you to … change your look from AM to PM.
This challenge is super easy, just wear an outfit during the day and take a picture- later that day, transform your look by adding accessories, changing your flats to heels or your big bag to a clutch, etc etc.
______________________________________________________________
RETOS PASADOS:
-

FALDAS LARGAS
.
¿Qué es " Te reto a...." ?"Te reto a..." es una sección semanal donde retamos
(Flor de Maria Fashion
y yo) a todas las bloggers y lectoras a usar ciertas tendencias- y nos encantaría que nos acompañaran. Cada martes publicaremos el reto, y el lunes de la siguiente semana, compartiremos como lo usamos nosotras y pondremos un espacio para que ustedes dejen el link de sus artículos. Esta idea fue inspirada en "Bloggers Do It Better"- pero queremos darle nuestro toque único y personal. Queremos que las latinas y bloggers de habla hispana participen y que sea algo semana. Esperamos que les guste la idea.
El reto de la proxima semana: (12/07/2011- 18/07/2011)
Este reto es bastante sencillo: solo usa un outfit de día, toma una foto- luego en la noche, usando la base del outfit, transfórmalo para que sea apropiado para la noche (ejemplo: agrega accesorios, cambia tus flats por tacones o tu cartera inmensa por un clutch).