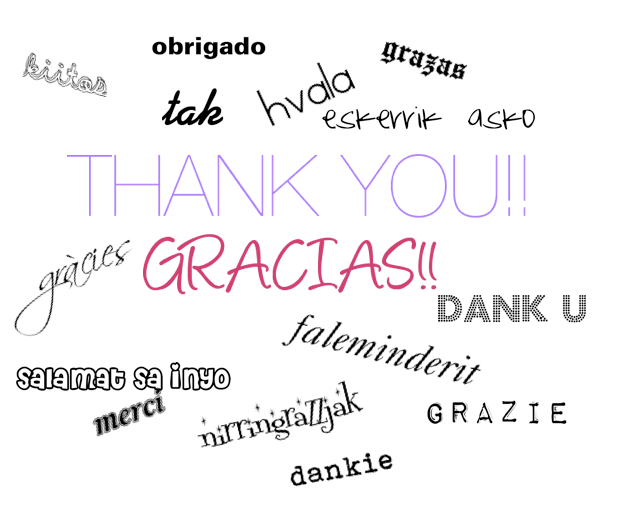 I just wanted to thank everyone for visiting the blog, following it, following me on
twitter
, liking the page on
Facebook
, etc etc. I'm SO grateful- I can't believe when reached 1,000 followers via Google today! I wish I could say thank you personally to everyone!
I added a little (or huge) collage of all the outfits I have published here. I hope you enjoy it! Once again... THANKS!!!
_________________________________________________
Quería aprovechar este momento para agradecerles a todas por visitar el blog, seguirlo, seguirme por
twitter,
darle me gusta en
facebook,
etc etc. Estoy tan agradecida con todas y cada una de ustedes, ojalá pudiera darles las gracias personalmente. Todavía no puedo creer que hoy llegamos a los mil seguidores por Google.
Quise hacer un pequeño (o grandísimo) collage con todos los outfits que utilizado hasta el momento. Espero que les guste y una vez más... GRACIAS!!