Not sure if you knew, but Miami is a swamp- it's only a couple of feet over sea-level (reason why you can feel the humidity coming out of the ground when it's hot). After we ate ice-cream in the afternoon, we wanted to take some pics- the adventurous me decided to "change the scenary" so I headed to the side of road. I had no idea I was going to end up buried in dirt (yes I know, my poor shoes!). However, it was a fun experience- I laughed so hard. I'm wearing the simple H&M dress I got yesterday, I love that it's a lot longer in the back; I added the belt so my waist wouldn't get lost in so much fabric. Finally, I decided to wear the scarf because I felt the outfit needed a little color ( I was originally going to wear it as a turband but it was impossible with the clip-on bangs). I'm going to a friend's birthday party soon, I'll take more pics! Thanks for stopping by! You rock!
________________________________________________________________
No se si lo sabían, pero Miami es un pantano- esta a tan pocos metros del mar que puedes sentir como el agua sale de la tierra cuando hace calor. Hoy fuimos a una calle a tomar las fotos del outfit del día cuando me dió por querer tomar fotos en la parte de las matas; a mi sorpresa, la tierra era LODO y quede enterrada (por eso ven las plataformas llenas de tierra). Les puedo decir que fue toda una experiencia, un poco peligroso pero estaba muerta de la risa. Antes de eso, fuimos a comer helados- dentro de un ratito voy a un cumpleaños, me tuve que cambiar porque llegue a lavar los zapatos y parte del vestido. El vestido lo compré ayer en H&M, me gustó porque es super ligero y asimétrico de largo- le agregué la correa para no perder la cintura en lo ancho del mismo. Finalmente quise agregarle un poco de color con la bufanda- originalmente me la quería poner como turband pero no podía con la pollina/flequillo. Tomaré más fotitos y las publico mañana. Gracias por visitar el blog!!!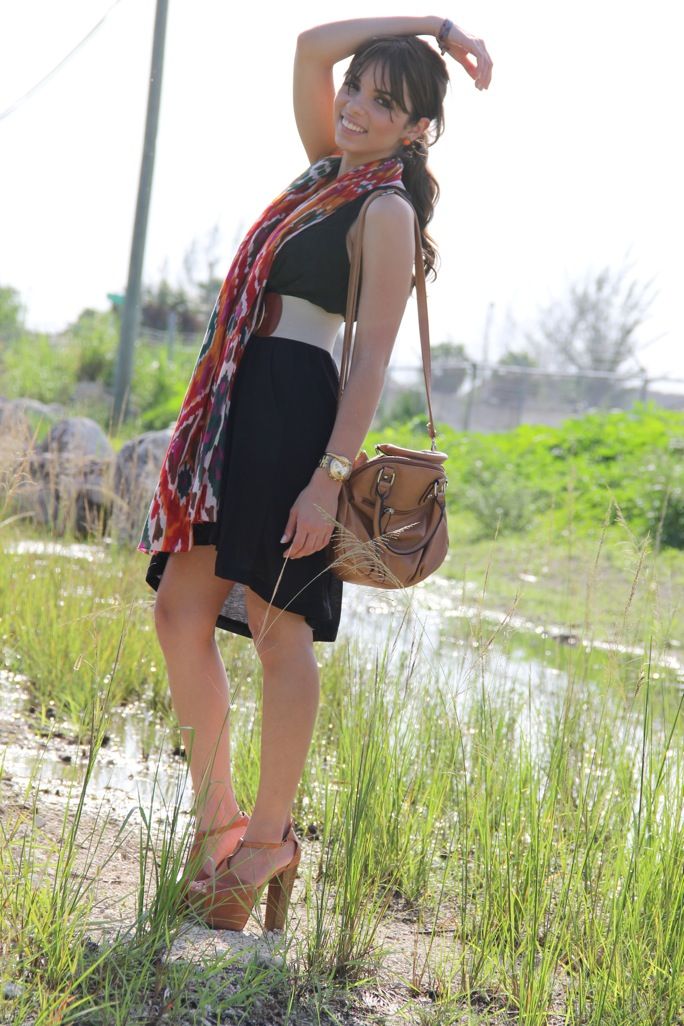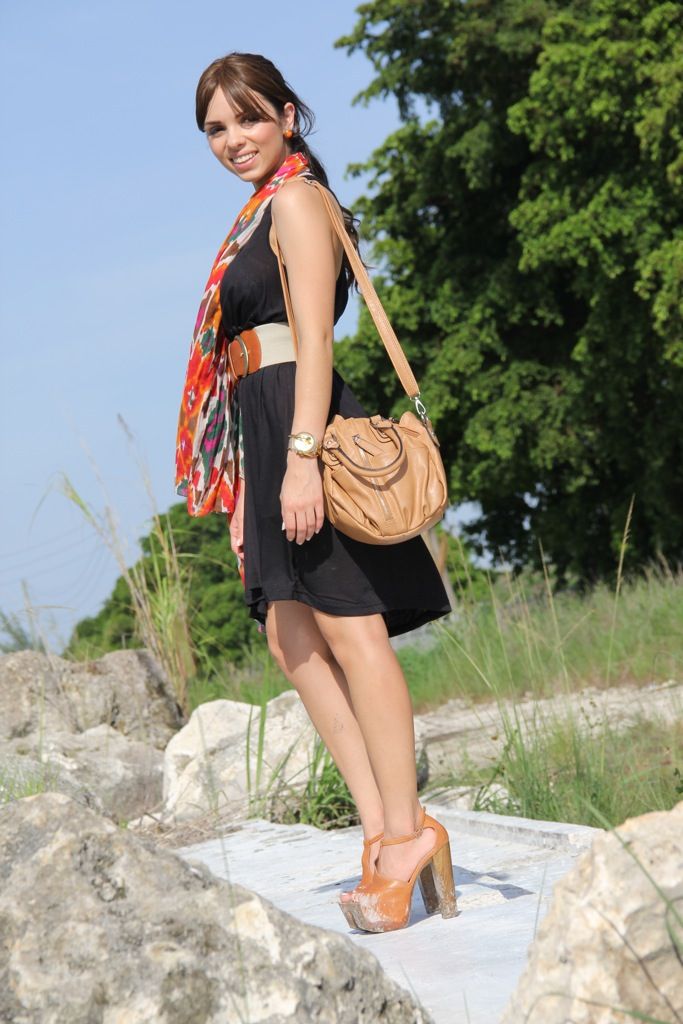 Dress/Vestido: H&M
Summer Scarf/Bufanda de verano: Forever 21
Shoes/Plataformas: Jessica Simpson "Dany".
Belt/Correa: Nine West
Earring/Aretes: H&M
Watch/Reloj: Swatch.