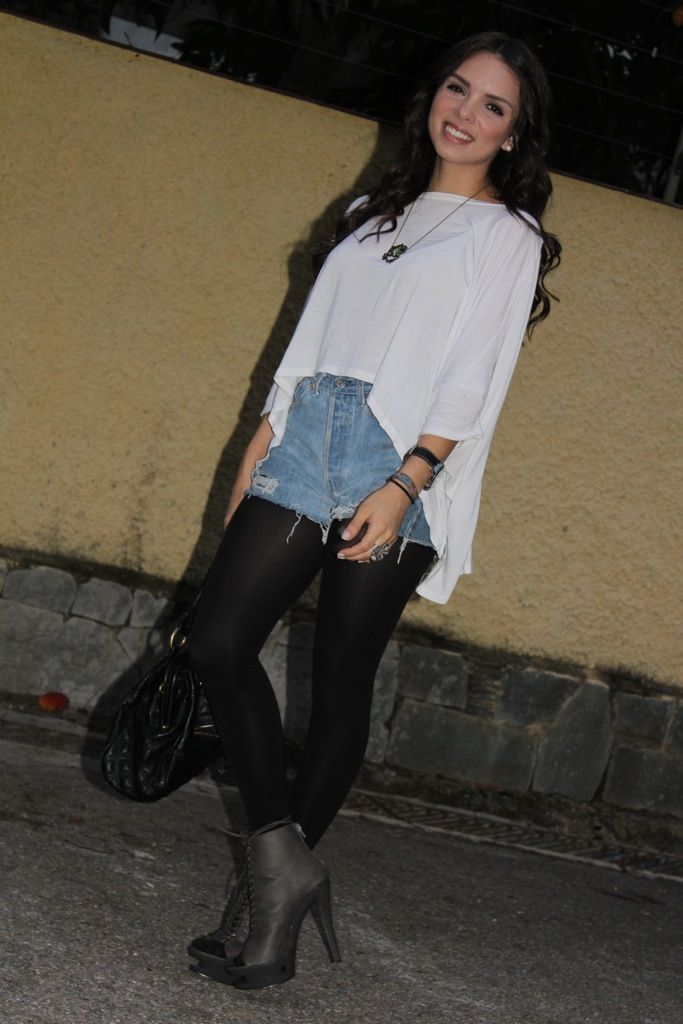 If you feel like you have seen this outfit before... you kind of have! I wore a very similar outfit in February (different shoes, shorts and bag, and I was wearing a fedora). My mom took this pictures in the parking lot, the sun was about to go down so we were in a hurry. This week, I've been so lazy: a couple of friends came over to visit me, I went to dentist, and that was about it. Yesterday, I had dinner with my mom and this is what I wore- something casual&comfy but trendy. I have a quick question for everyone, do you prefer if I put where I got the items at the beginning of the post or at the end? I usually put it after the last photo but a lot of people ask me why I don't post where I bought the items. Let me know and have a great weekend! XOXO
ps: we are about to hit 1,000 followers via Google. I'm so excited and grateful! You are the best! THANKS!
___________________
Si sientes que has visto este outfit antes... es porque así es! Usé un outfit muy parecido a este en febrero (zapatos, shorts, collar y cartera diferentes, y estaba usando una fedora). Tomamos estas fotos apuradísimas en el estacionamiento antes de salir porque estaba anocheciendo y queríamos aprovechar los últimos rayitos de sol. Esta semana he estado flojísima: varias amigas vinieron a visitar, fui al dentista... y ya. Ayer fui a cenar sushi con mi mamá y esto fue lo que usé- algo casual y comodo pero con un toque trendy. Les tengo una pregunta a todas: ¿prefieres que ponga de donde es la ropa al principio o al final del post? Varias personas me han preguntado que porque no pongo donde compré lo que te puesto, y no es así- siempre lo pongo al final. Díganme que prefieren y que la pases buenísimo este fin de semana. Un abrazo!
pd: estamos a punto de llegar a los MIL seguidores por Google. Estoy muy emocionada y agradecida con todas! Son las mejores! MIL GRACIAS!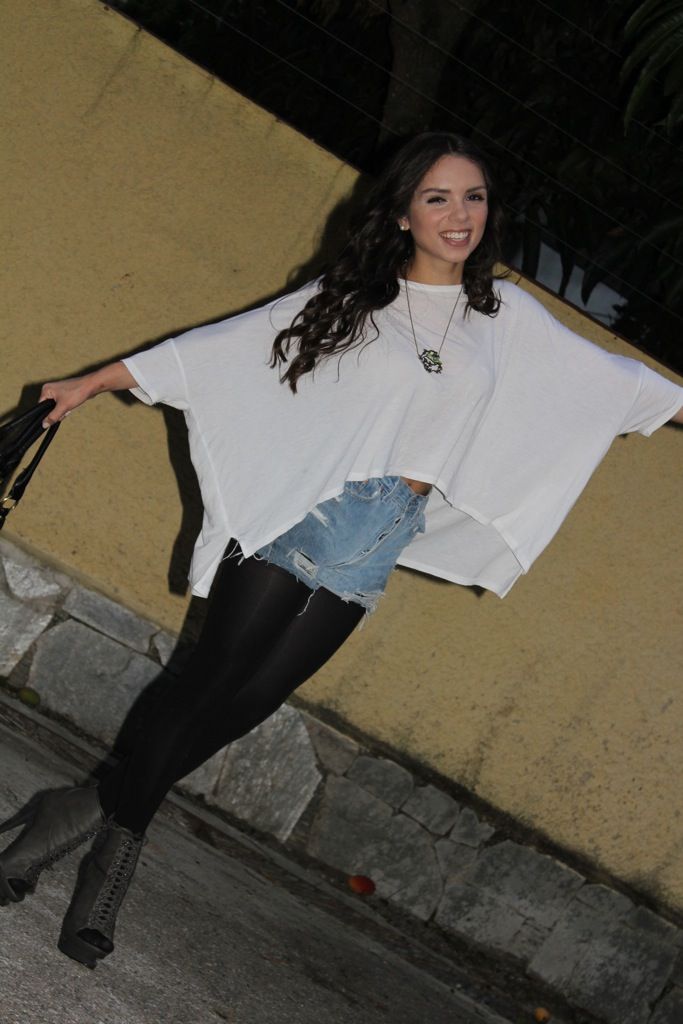 Shoes/Zapatos: Shoedazzle
TIghts/Medias Pantys: Aldo.
Shorts: Urban Outfitters Vintage renewal
Top: Express
Ring Anillo: Forever 21