Yesterday, I was checking one of my favorite blogs (Lovely Pepa)- and she was wearing an amazing pink blazer I wanted from Zara with Leather pants. I felt super inspired and tried to give it my own twist- I don't own a pink blazer but I have this vintage oversized shirt that can be worn over a tee. While we were taking the pictures, I decided to put my hair up in a bun (that's why there are some pics with my hair down too). About my day: I wanted to buy some high-waisted shorts and I have been looking everywhere but I can't find them! After that, I had dinner with my boyfriend and we ended up watching a movie called "limitless". How was your weekend? Happy Mother's day to all the moms out there!
Ayer estaba viendo uno de mis blogs favoritos (Lovely Pepa) y ella estaba usando un blazer espectacular rosado de Zara con pantalones de cuero. Cuando vi ese blazer en Zara, me enamoré- lo quería comprar pero me pareció un poco caro para el color y el tiempo que podía estar de moda. Me sentí super inspirada y quise darle mi toque personal- como no tengo un blazer rosado, utilicé esta camisa vintage abierta sobre una camiseta. Mientras estabamos tomando las fotos, decidí recogerme el cabello en un moño (por eso verán algunas fotos con el cabello recogido y otras con el cabello suelto). Sobre mi día: estuve buscando unos shorts altos que llevo meses buscando y no encuentro en ningún lado. Luego fui a comer con mi novio y terminamos en el cine viendo la película "Limitless". ¿Cómo pasaron su fin de semana?Feliz día a todas las madres!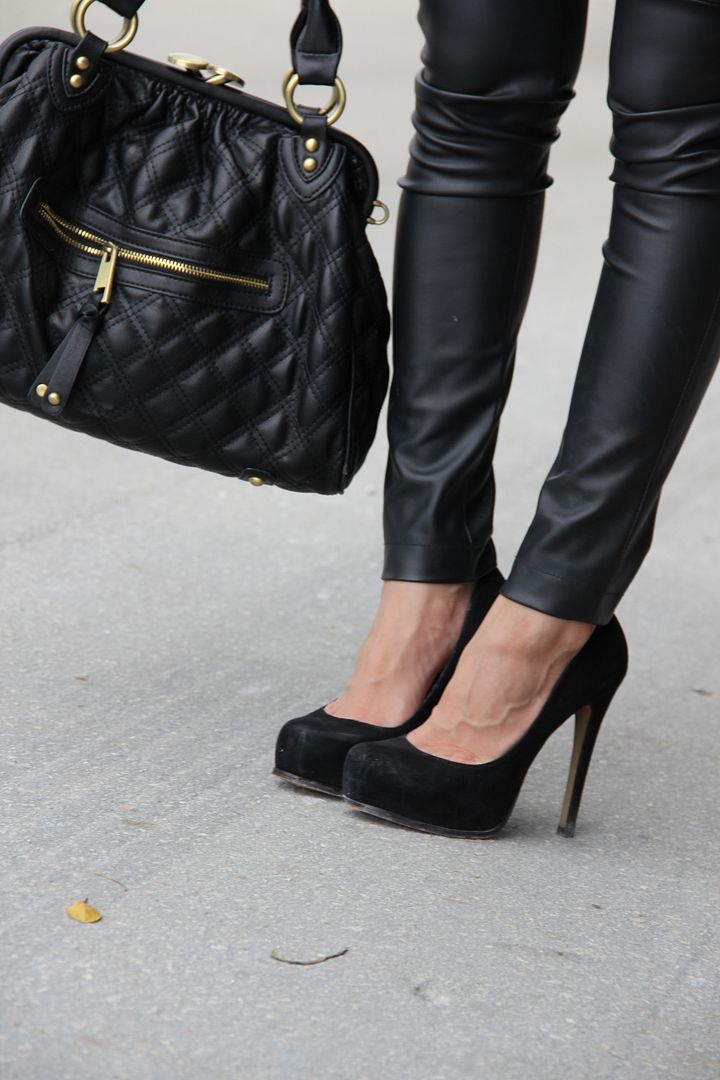 Pumps/Zapatos: Steve Madden.
Pants/ Pantalones: Forever 21
Bracelets/ Pulseras: Forever 21
RIng/Anillo: Forever 21.
Top: Express
Shirt/ Camisa: Thrifted (Douglas Garden Store).
Lipstick/Labial: Fairytale- Lipperfection by Covergirl
Nail polish/ Pintura de uñas: MIlani Neon Collection