I know I've told you that it's hot in Miami so many times- isn't that the reason why I moved here?. All you want to wear are swimsuits- sadly, I live far from the beach. So I decided to wear a floral skirt, a comfy t-shirt and a colorful turband. About my day: I had lunch at this amazing salad place and I went to forever 21 but I didn't find anything I LOVED. By the way, I saw a t-shirt that said "made in the 90's" what happened to the 80's?... I guess we are old now:( lol. Have a great Wednesday!
Se que ya se los he dicho pero no tienen el idea el calor que está haciendo en Miami-lo que provoca es estar en traje de baño (si tan solo viviera en la playa!). Así que ayer decidí irme por lo básico, una falda floreada, una camiseta cómoda, y un turband de color llamativo como toque final. El día no fue nada del otro mundo, fui a un sitio de ensaladas a almorzar y di una vuelta por Forever 21. Por cierto, me sentí viejísima porque vi una camisa que decía "Made in the 90's"- ¿que pasó con la gente de los 80s!?! Saludos a todas y recuerden que si tienen alguna pregunta personal o de moda que me quieran hacer, pueden
hacerla aquí.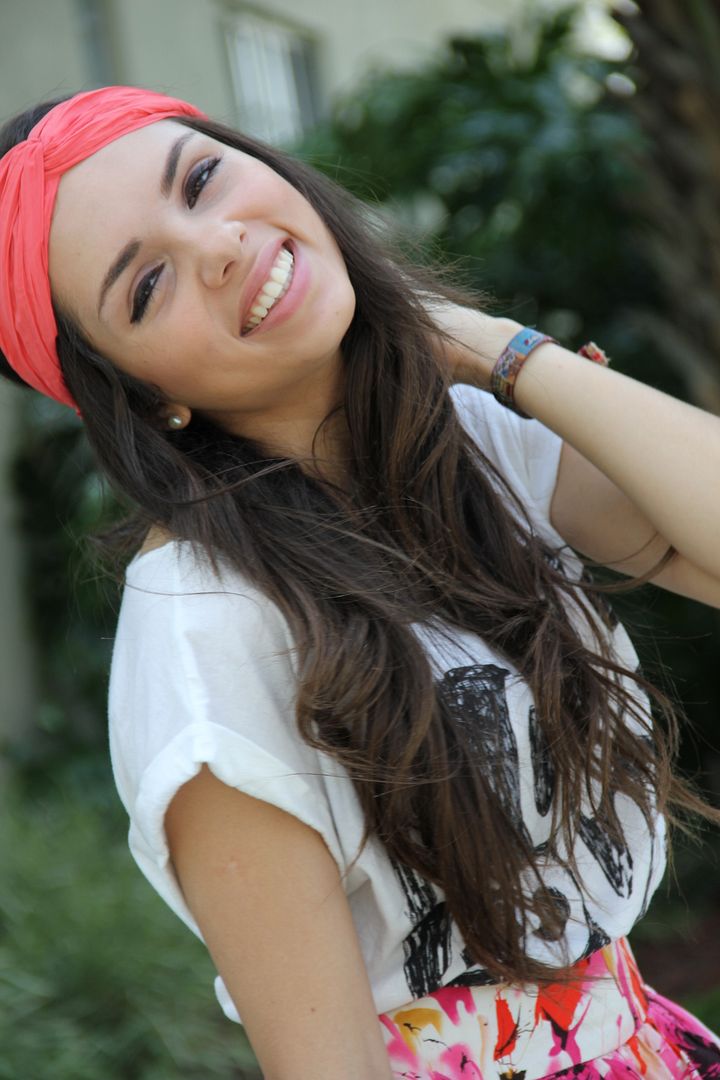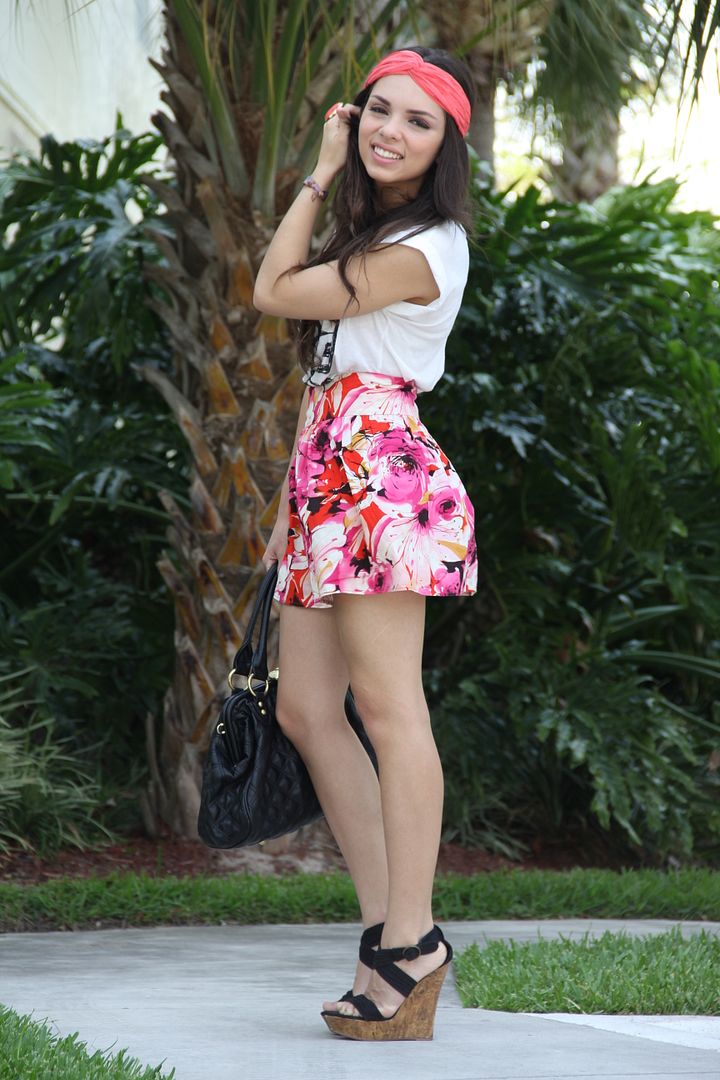 Shoes/Zapatos: Go Jane.
Top: Forever 21
Skirt/Falda: Forever 21
Turband: Forever 21
Ring: Forever 21