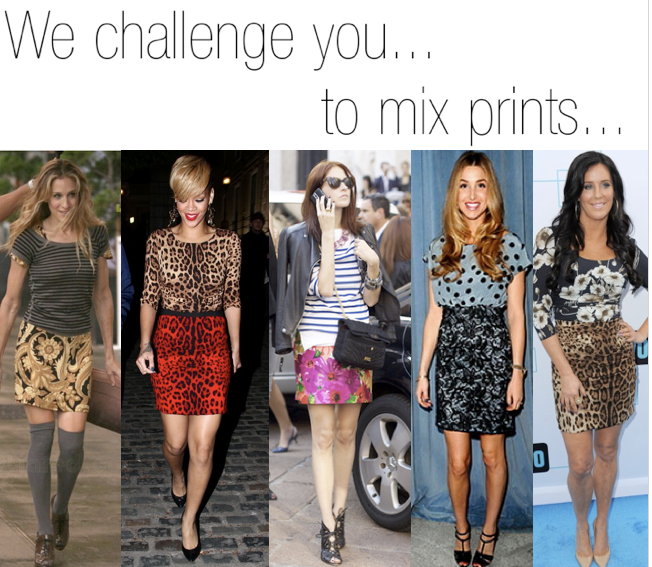 Last week's challenge:
Wear a Maxi Skirt.
-What's " I challenge you to...."?
It's weekly special where we (Flor de Maria Fashion & I) challenge our readers and bloggers around the globe to wear specific trends- and we would love if you could join us. Every Tuesday we'll publish the next challenge, and then on Mondays: we'll show you how we wore the trend and you'll be able to share your link&outfit. We were inspired by "Bloggers do it better" but we want to give our own twist to it!
This week's challenge: (05/24/2011 to 05/30/2011) MIX PRINTS!
Can't wait to see you wearing mixed print!
__________________________________________________________________________________________________________________________
El reto de la semana pasada: FALDAS LARGAS.
¿Qué es " Te reto a...." ?
"Te reto a..." es una sección semanal donde retamos (Flor de Maria Fashion y yo) a todas las bloggers y lectoras a usar ciertas tendencias- y nos encantaría que nos acompañaran. Cada martes publicaremos el reto, y el lunes de la siguiente semana, compartiremos como lo usamos nosotras y pondremos un espacio para que ustedes dejen el link de sus artículos. Esta idea fue inspirada en "Bloggers Do It Better"- pero queremos darle nuestro toque único y personal. Queremos que las latinas y bloggers de habla hispana participen y que sea algo semana. Esperamos que les guste la idea; regresa mañana para ver el reto de la semana que viene.
El reto de esta semana: (24/05/2011 al 30/05/2011): MEZCLAR ESTAMPADOS.
Queremos ver sus outfits usando diferentes estampados!!!