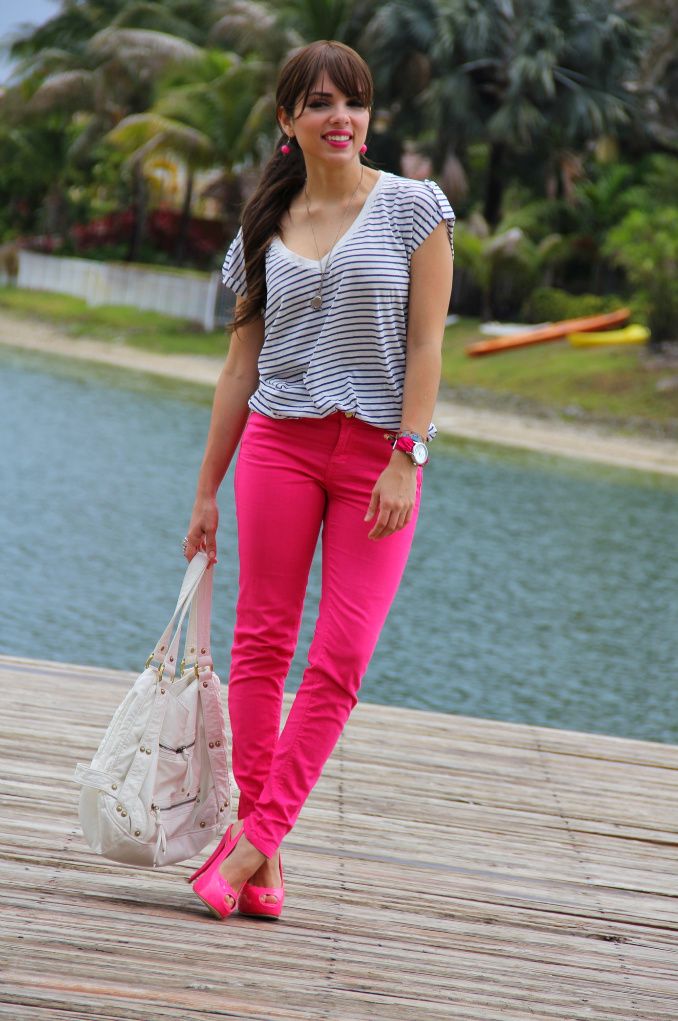 Yesterday I got this pair of shoes from Shoedazzle, they are extremely bright and "barbie pink"- I decided to take a risk and wore them with my pink jeans. However, I like that they make my legs longer because the colors don't cut my figure. Then, I toned the outfit down with a simple stripe shirt and a white bag- finally, I added simple pink & silver accessories. I love wearing bright colors when it's raining and cloudy- it makes your mood completely different. About my day: I had lunch at this delicious Argentinean restaurant- not sure if I have told you this before, but I was a vegetarian a couple of years ago and I still don't eat red meat. However, yesterday I was craving it like crazy... and I enjoyed it so much! After that, we bought tickets for "the hangover 2"- it was 4 pm and the 9:30 tickets were almost sold out. I came back home, rested a little and we watched the movie at night with a couple of friends. I like the movie, it met my expectations because I wasn't expecting much from it. I laughed A LOT.... but I'm not going to give away any spoilers! Are you planning to watch the movie? How's your memorial weekend going? xoxo
Ayer me llegaron estos zapatos que pedí en Shoedazzle, son extremadamente fosforescentes y se que me arriesgué al combinarlos con los pantalones del mismo color- pero me encantó como se ven porque es como si fuera una línea completa. Luego lo combiné con una camisa de rayitas, una cartera blanca y mini detalles rosados y plateados. El día estaba horrible - bastante lluvioso y nublado- razón por la que siento que este color tan alegre, me daba vida. Sobre mi día: fui a comer a un restaurante argentino (de carnes, por supuesto), EXQUISITO. Creo que no les he contado, pero hace unos años fui vegetariana y generalmente no como carne, prefiero el pollo y el pescado. Pero no tienen idea como me disfruté el churrasco. Después de eso fuimos a comprar entradas para "The Hangover 2", eran las 3pm y estaban casi agotadas (las de las 9:30). Después regresé a la casa a descansar un rato, bloggear, y luego en la noche fuimos a ver la película con unos amigos. A mi me gustó, no quiero contarles que pasa pero fue mejor de lo que pensaba que iba a ser. ¿Qué tal tu fin de semana? ¿Qué has hecho? ¿Qué te has puesto?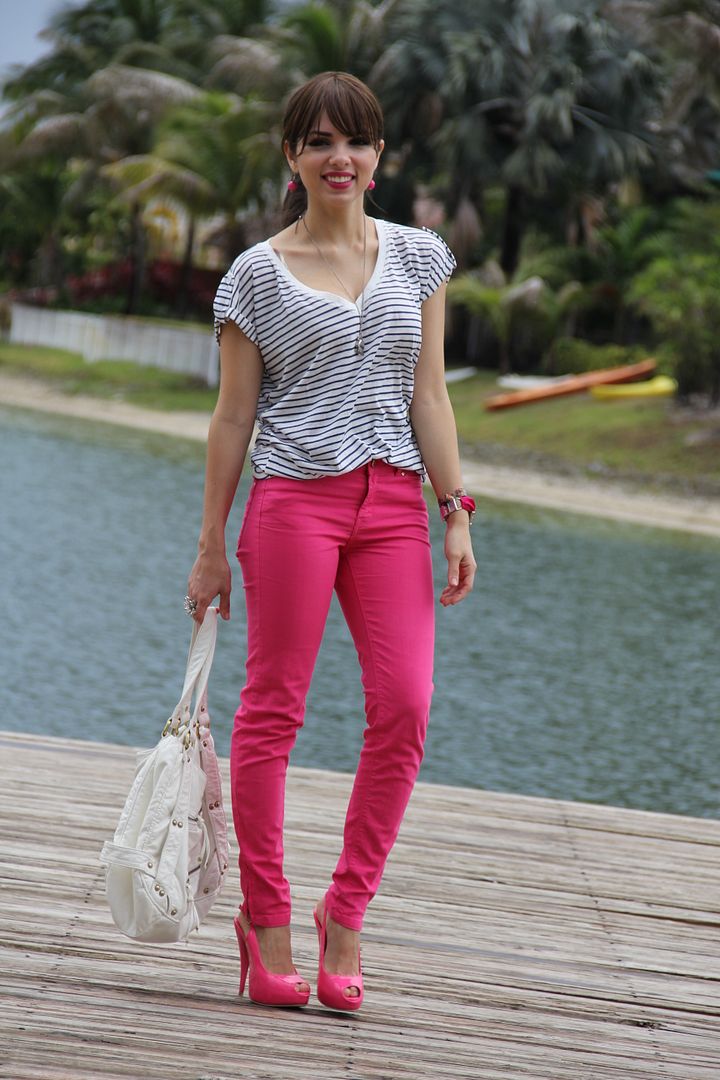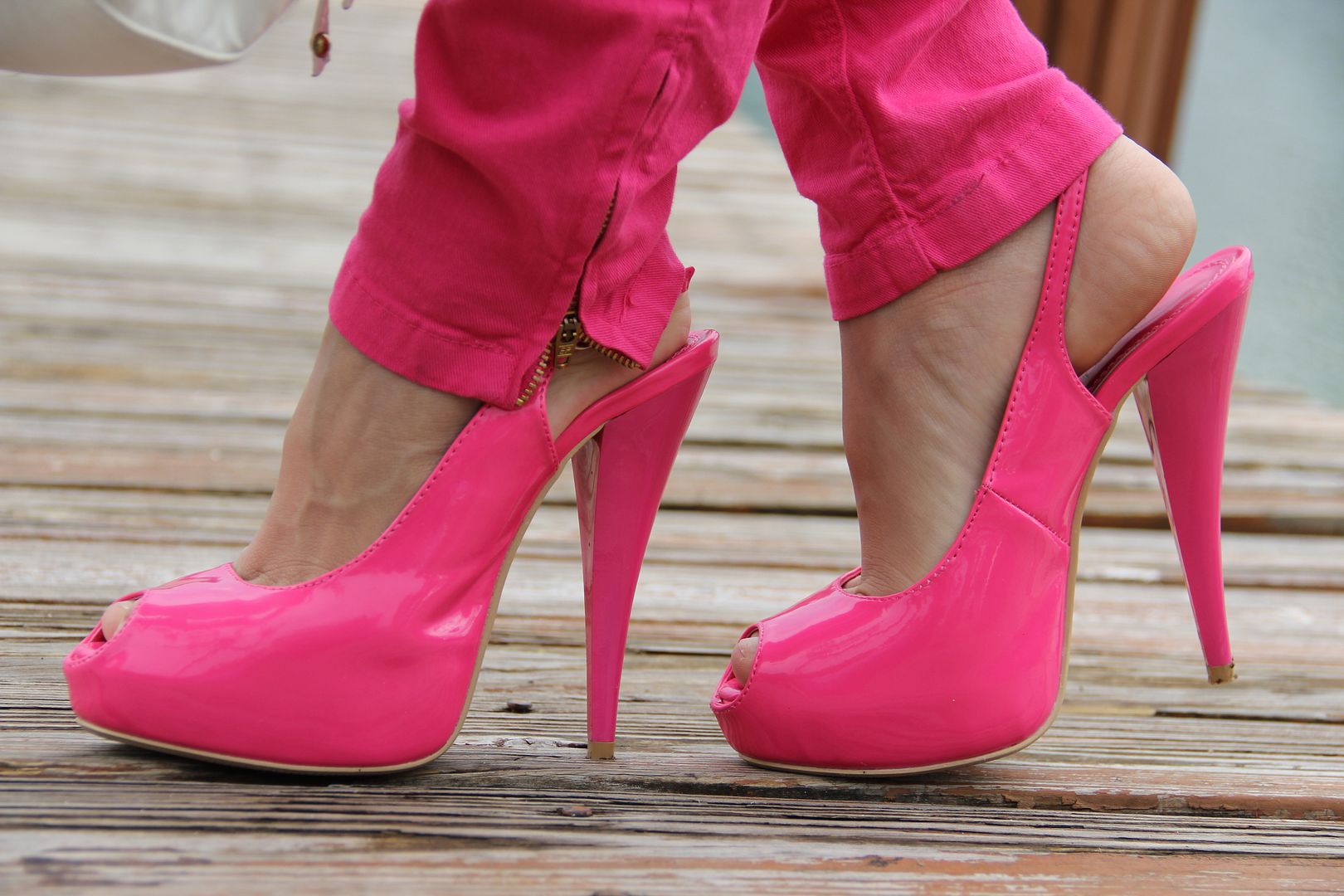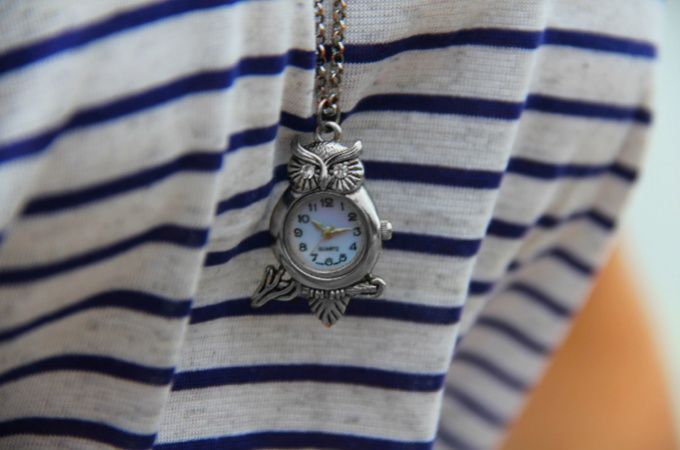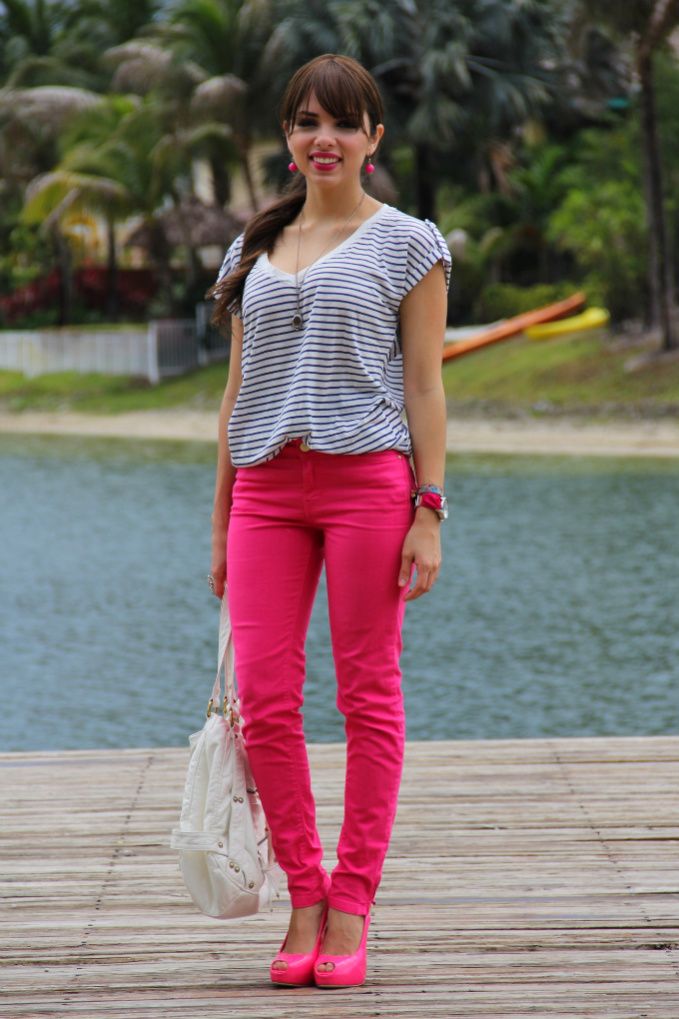 Shoes/Zapatos: Shoedazzle.
Jeans: Zara
Bag/Cartera: Express
Top: Forever 21
Ring and necklace/ Collar y anillo: Forever 21
Watch/Reloj: Louvett