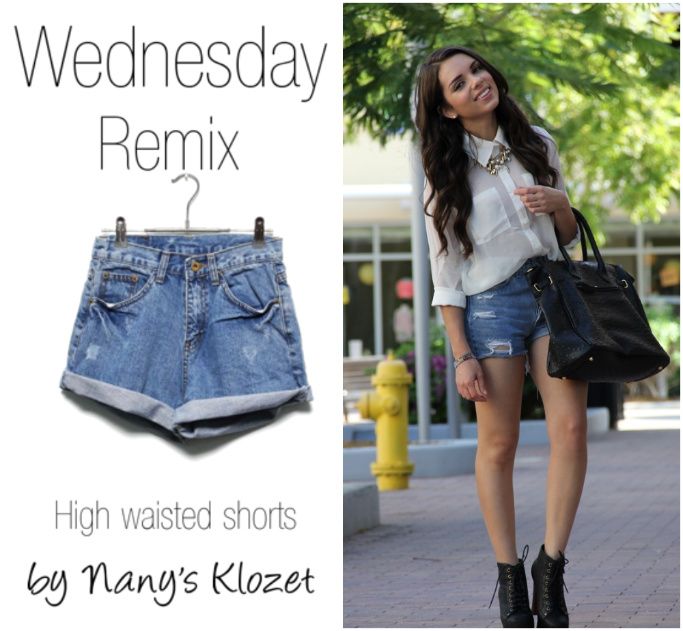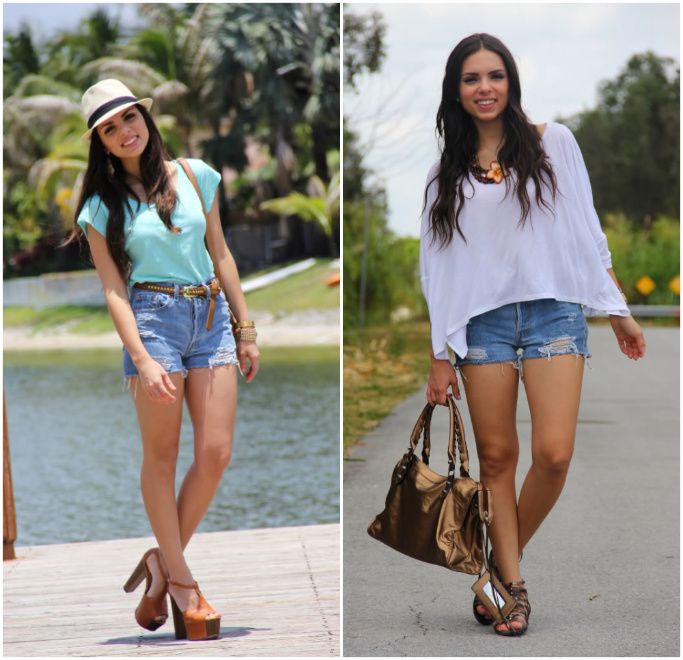 Previous remixes: Remixes anteriores:
- White blouse - Blusa blanca
I looked for these shorts everywhere for a couple of months- I saw them online but they sold out very fast. One day, I decided to stop by a store and there they were.. waiting for me. The best part is that they are vintage Levis from the 90s- and I had to try on like 5 because all of them were completely different ( and the guy from the store said they were men's jeans... I have no idea how's that possible). I love them; they are comfy , versatile and I love the 90s vibe.
Which one is your favorite?
Estuve meses y meses buscando estos shorts- la primera vez que los ví fue en Urban Outfitters pero se agotaron rapidísimo. Pero un día pasé por la tienda, y ahí estaban- lo mejor es que como son "reciclados" (son Levis de los 90s), todos son diferentes y según el muchacho de la tienda "eran de hombre".. Me encantan; son super cómodos y como saben, me encanta el look de los 90s.