As I've told you before; when I get something new, I wear it all the time (That's why we got it in the first place, right?). Reason why I wanted to wear my "leather" shorts again and you'll see my litas tomorrow too. I got them this week and I was so excited- they are SO high but extremely comfy because of the platform and the laces. I know that this pair is a little controversial...either you love them or you totally hate them. The necklace is originally part of a bag but I really like how it looks like a necklace. My day wasn't special at all; a little of errands and a little shopping- however, I have realized that if I want to dress like I want to... I'll always be overdressed (and I don't care.. at all ). How was your weekend? XOXO

Como les he dicho antes, cuando compro algo lo uso hasta más no poder (creo que es algo que nos pasa a todas.. por algo lo compramos, ¿no?). Razón por la que volví a usar mis shorts de "cuero" y mañana volverán a ver los "litas"- los cuales me llegaron esta semana y no podía esperar para usarlos. Son altísimos pero la plataforma y las trenzas los hacen MUY cómodos- es definitivamente un par de zapatos un poco controversial; o te encantan o los detestas. El collar es parte de una cartera (la Juliana Satchel que han visto muchísimo)- pero me gusta mucho como se ve como collar. Mi día no fue nada especial: diligencias, comer y pasear por el centro comercial. Pero he decidido vestirme como me quiero vestir sin importar la ocasión. ¿Cómo pasaron el fin de semana? Un abrazo gigante a todas!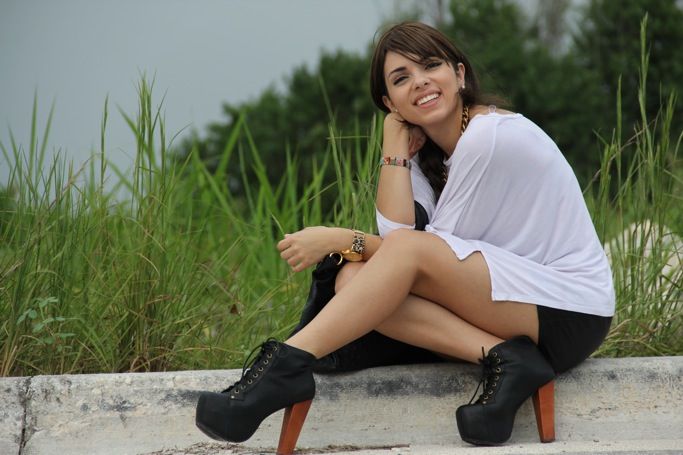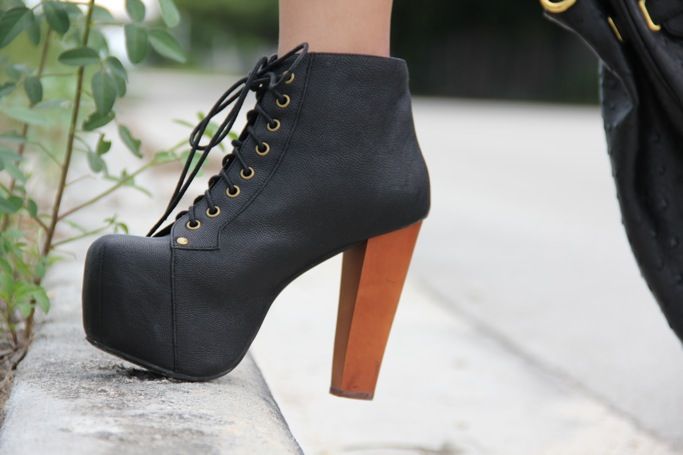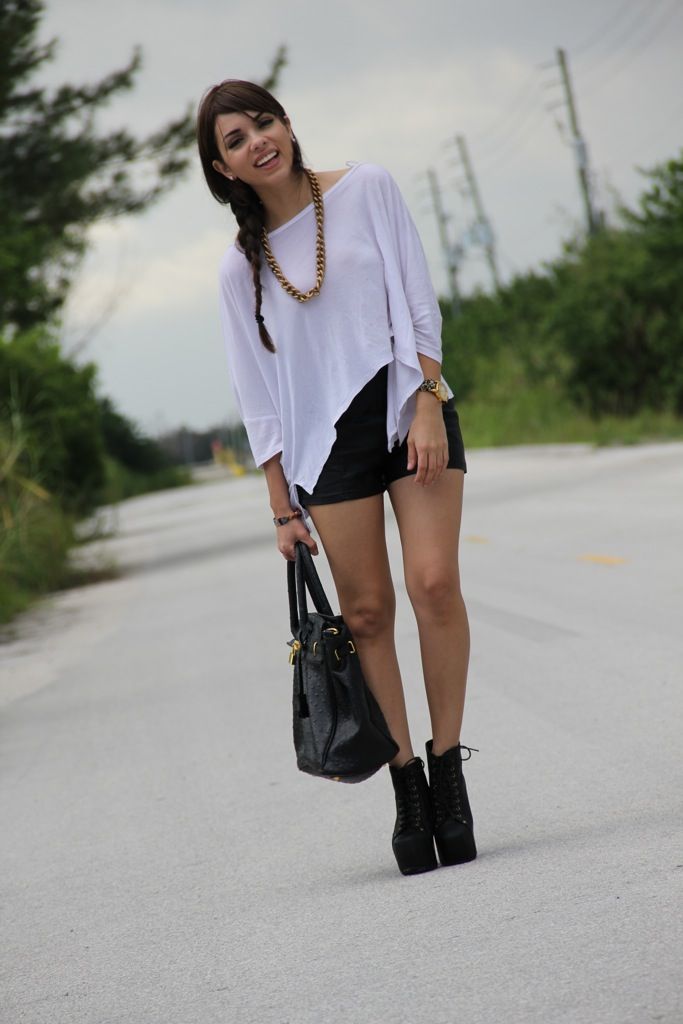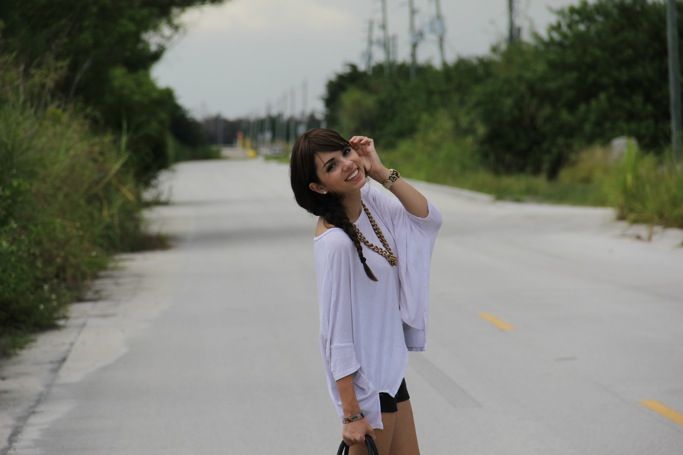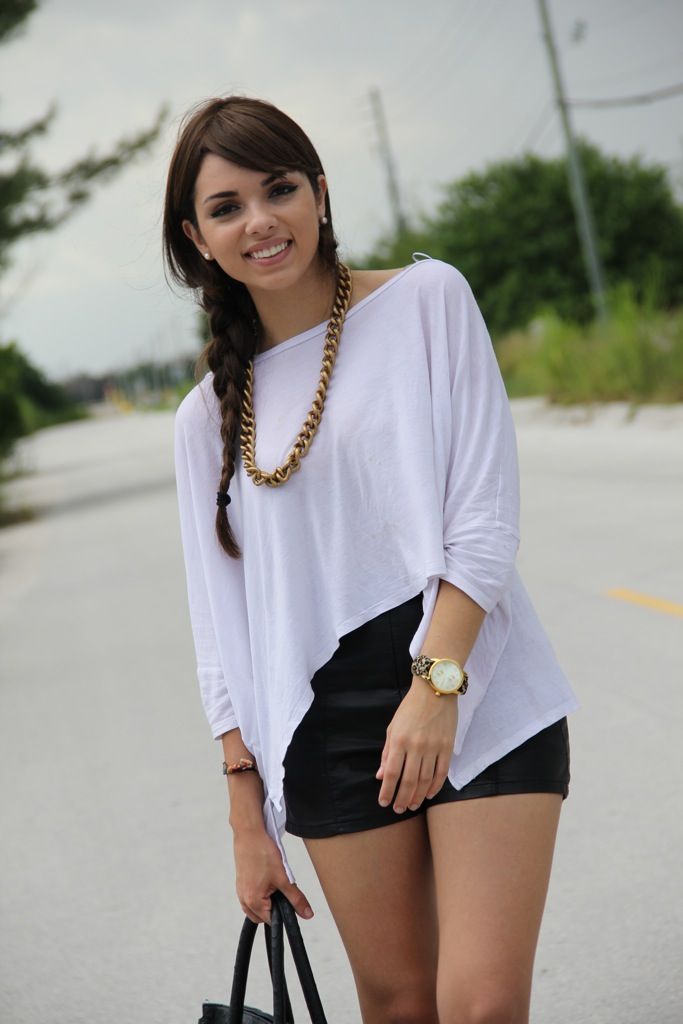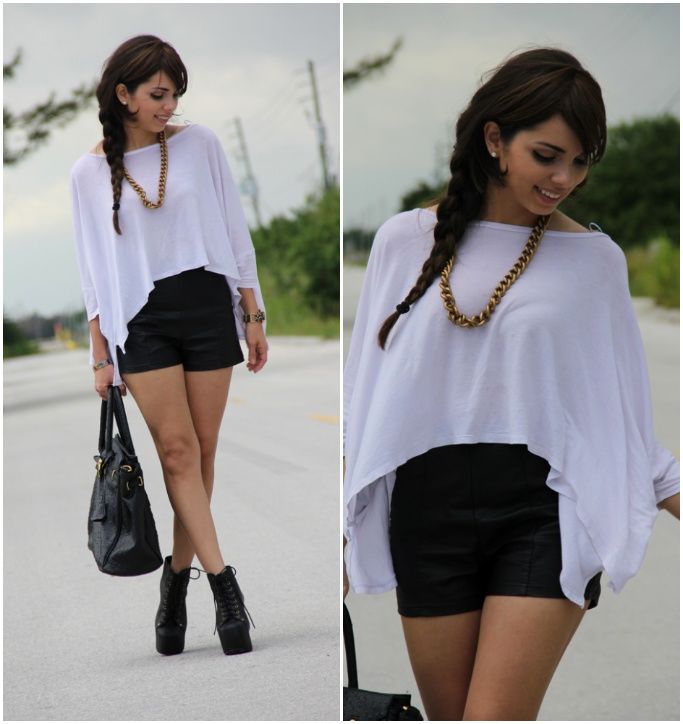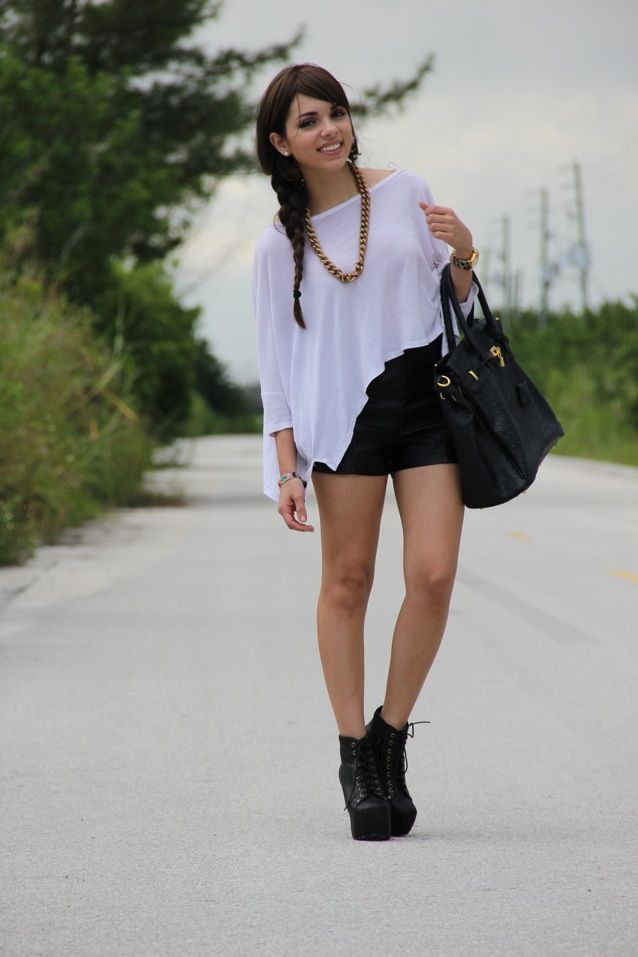 Shoes/Zapatos: Jeffrey Campbell "Litas"
Necklace: part of a Mimi Boutique bag.
Watch: Louvett
sept 11 | Fashiolista