One of my goals, besides sharing my daily outfits, is showing you that Miami is so much more than beaches and shopping- even though it's a relatively new city, there are amazing places to visit. A couple of months ago I heard about this abandoned stadium in Key Biscayne so we decided to check it out. This amazing marine stadium was used for boat races, floating concerts, and more... but Hurricane Andrew destroyed it in 1992. The view of the Miami skyline is GORGEOUS and I was speechless because of the graffitis- every single corner of this stadium is covered with a graffiti (even all the seats as you can see in the pictures below). Even though the entrance is prohibited, we weren't the only ones there taking pictures. I hope you like the pictures ( I wanted to share the hundreds of pics we took!) Have a great Sunday and week! XOXO

Una de mis metas en el blog, aparte de compartir mis outfits diarios, es mostrarles que Miami es mucho más que playa y shopping- apesar de ser una ciudad bastante nueva, hay lugares para hacer "turismo". Hace unos meses oí de un estadio abandonado en Key Biscayne y me llamó muchísimo la atención; razón por la que decidimos aventurarnos al mismo por cuestiones de aburrimiento. Este estadio solía ser para espectáculos y carreras de botes/lanchas- pero lamentablemente el huracán Andrew lo destruyó en 1992 . Tiene una vista espectacular de Miami, y en si impresiona muchísimo porque no hay una esquinita que no esté grafitiada. Es impresionante ver como todos los asientos, paredes, pisos.. TODO tiene un graffiti- yo estaba boquiabierta. La entrada está prohibida pero no eramos los únicos ahí tomando fotos. Si tienen la oportunidad de ir se los recomiendo con toda mi alma. Disfruten las fotitos! FELIZ DOMINGO!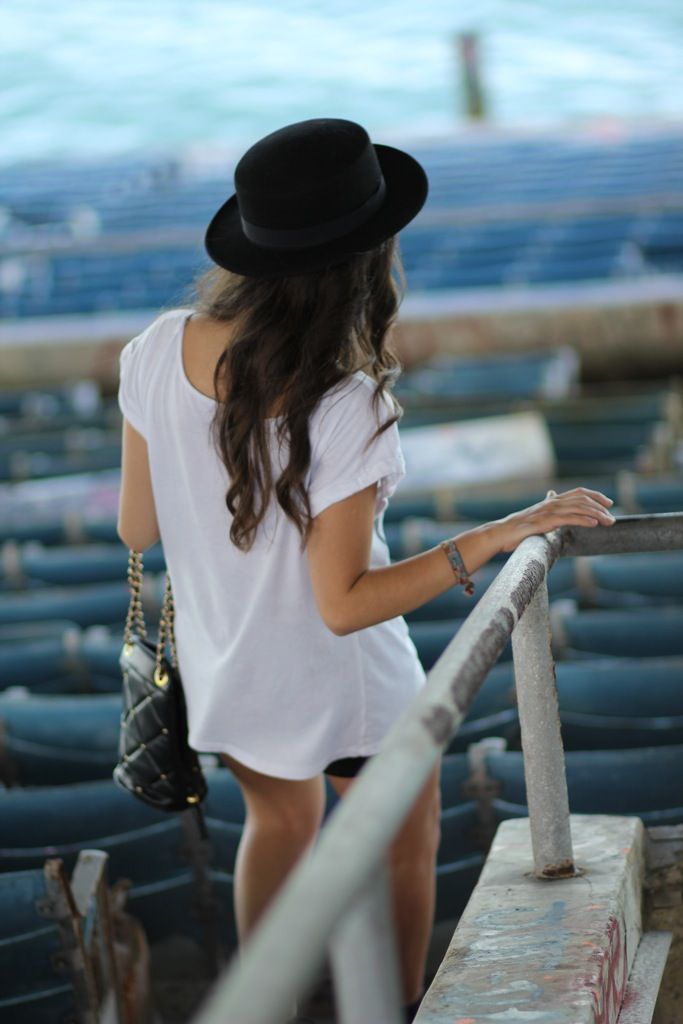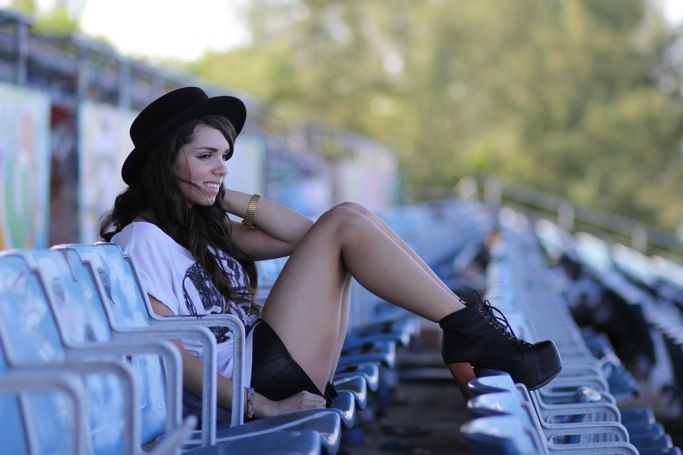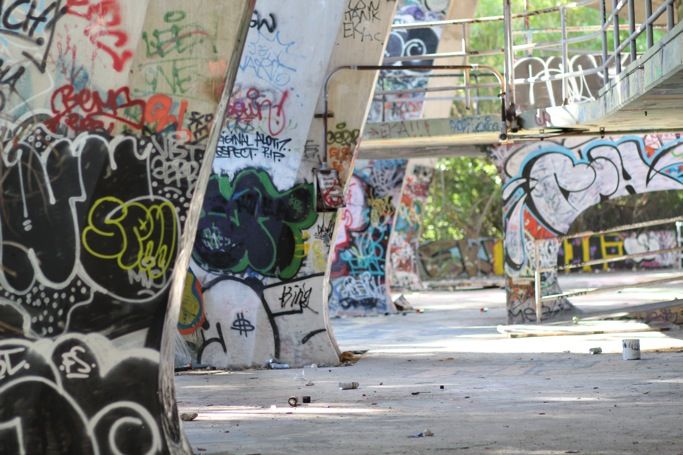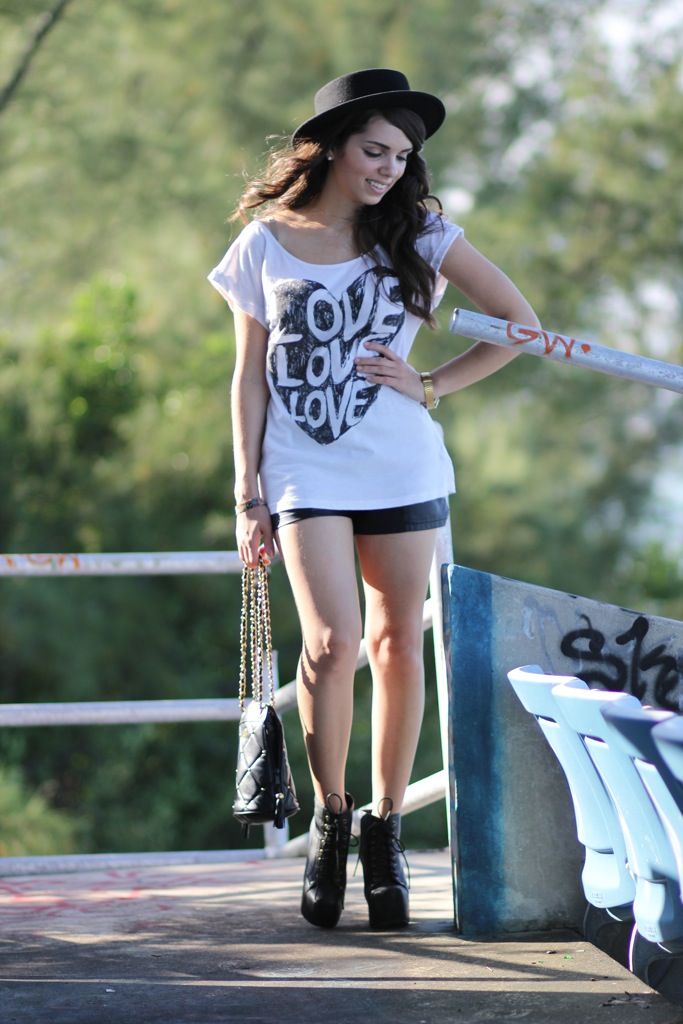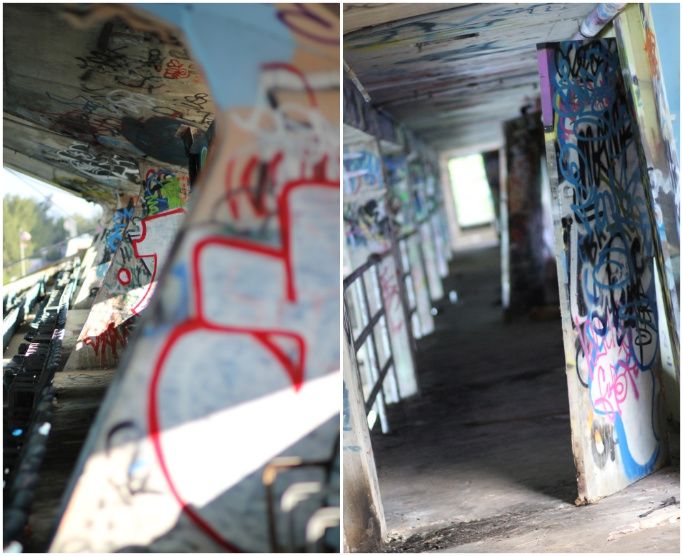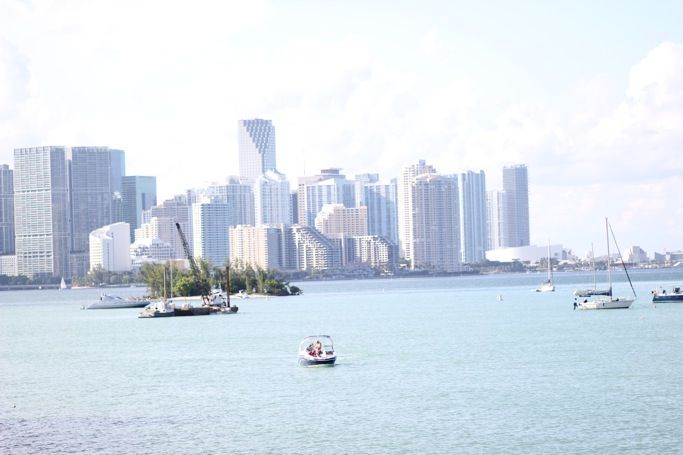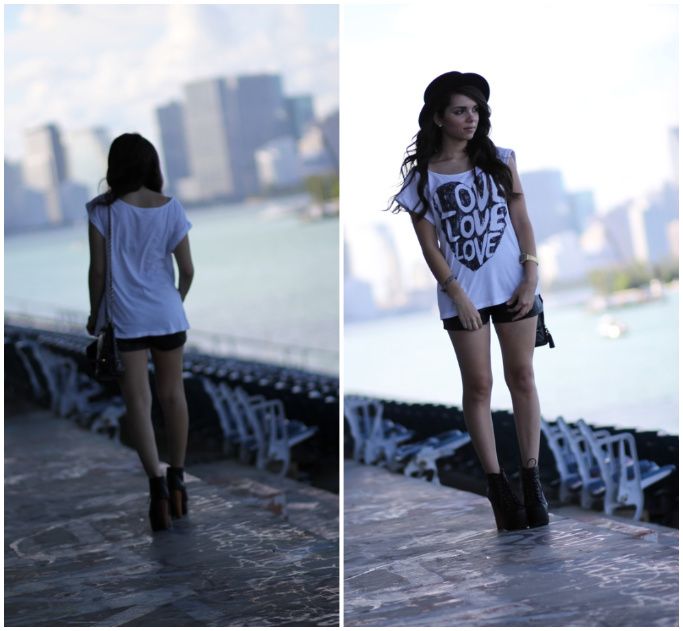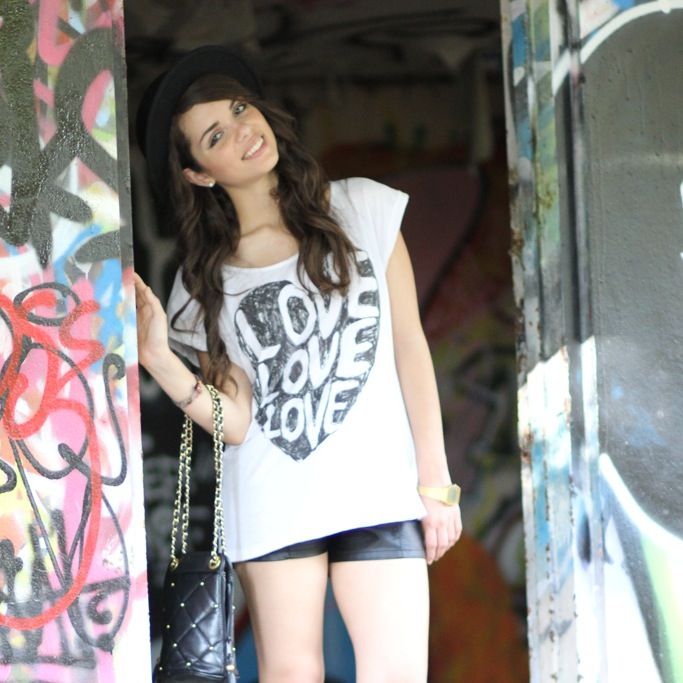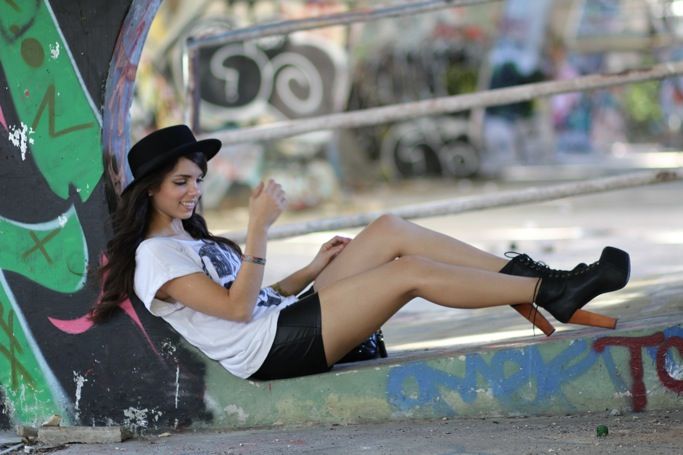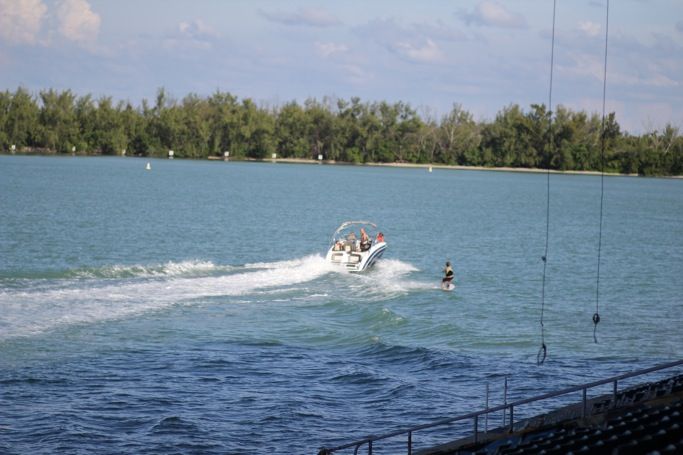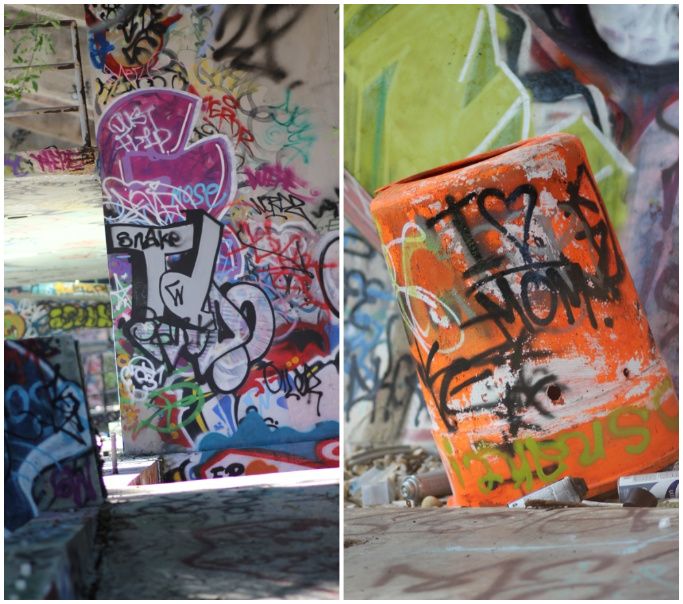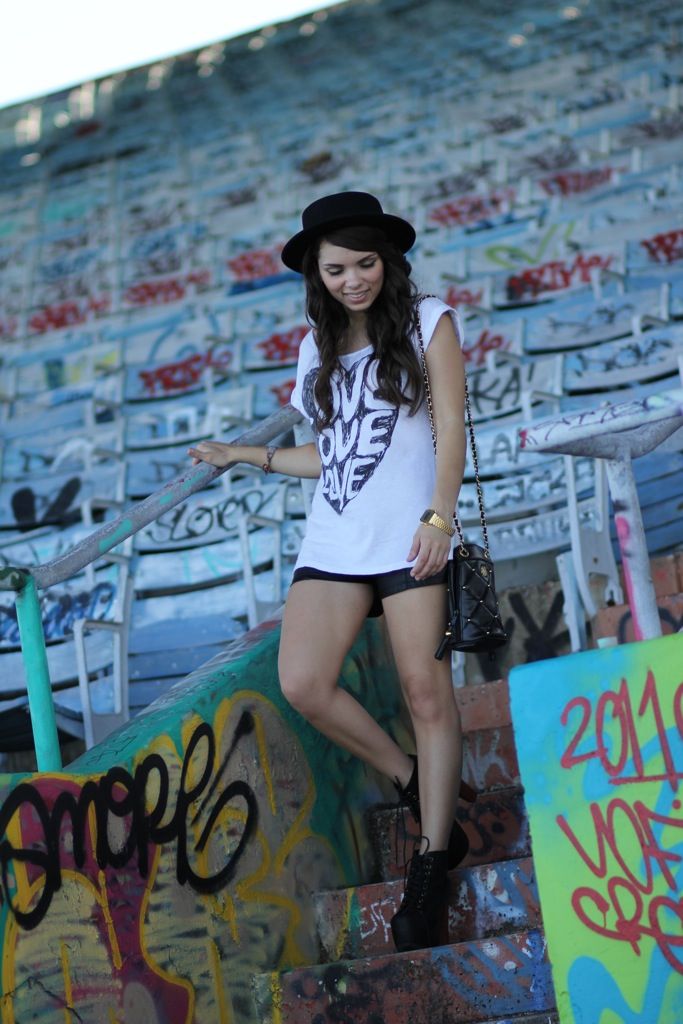 Shoes/Zapatos: Jeffrey Campbell via Nasty Gal.
Shorts: Forever 21
Top: Forever 21
Hat: FOrever 21
Bag/Cartera: Vintage