I spent most of my Sunday doing a final project for school- I was so excited about it that I kept posting pics on Facebook. I think I'm going to dedicate a full post here just because I'm so proud of my hard work. While I was covered in pink paint, I got a text from my friend/blogger/boutique-owner,
Tati
- she invited me to have a super late brunch so I headed midtown. I wanted to wear something casual but still a little put-together; I got this shirt the other day at Forever 21 and I felt in love with it (and it's only $14)- I'm sure you are going to see it here A LOT. I also imagine this shirt+necklace with a simple black shirt and nude pumps for a ladylike/feminine look. Oh btw... a lot of you thought I cut my bangs; but I didn't. I was wearing clip-on bangs- I love them, they look so natural. However, I really want to get a makeover :) Thanks for stopping by. XOXO

El domingo estuve todo el día haciendo el proyecto final para una clase- estuve compartiendo fotitos por Facebook de como iba pero estoy tan emocionada que tengo ganas de hacer un artículo completo mostrándoles como quedó desde todos los ángulos. Mientras estaba fajadísima pintando, recibí un mensajito de mi amiga Tati (de Furor y Gold Plated Dreams) invitándome a un almuerzo super tarde. Quería usar algo casual pero arregladito al mismo tiempo- estoy enamorada de esta camisa (es de Forever 21 y apenas costó $14 ); se que la voy a usar muchísimo. También me la imagino con el collar pero con una falda negra y unos tacones sencillos para un look más fomal y femenino. Por cierto, quería aclararles que no me corte el flequillo (pollina, fleco, o como le digan)- en las fotos anteriores tenía unas extensiones que se quitan y se ponen. Pero tengo ganas de hacerme un cambio de look bastante drámatico... tal vez las sorprenda pronto. Un abrazo gigante a todas!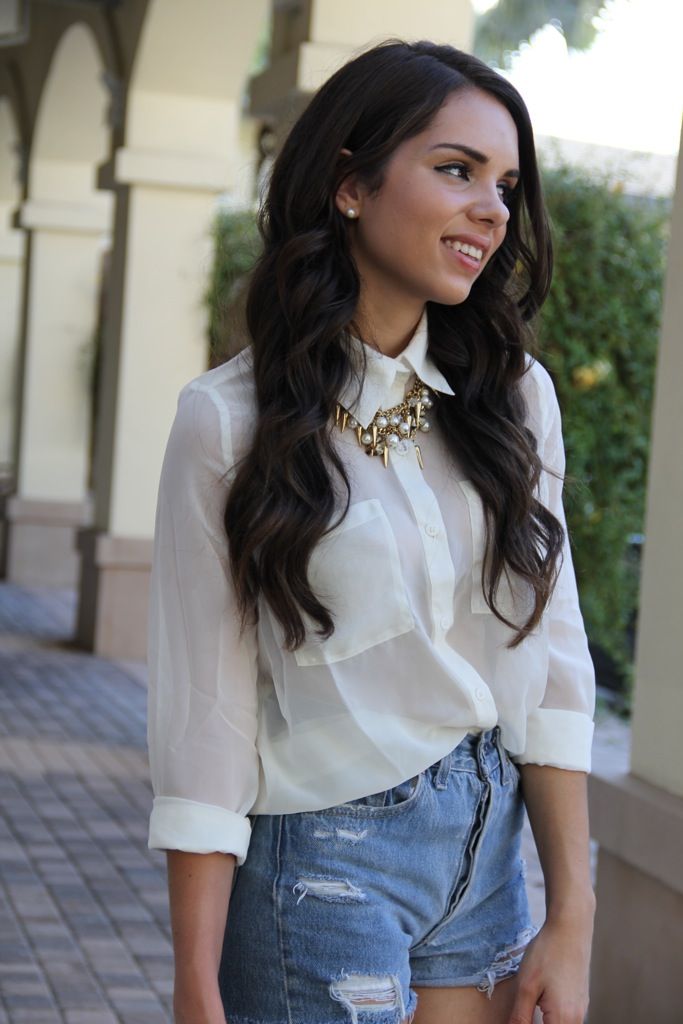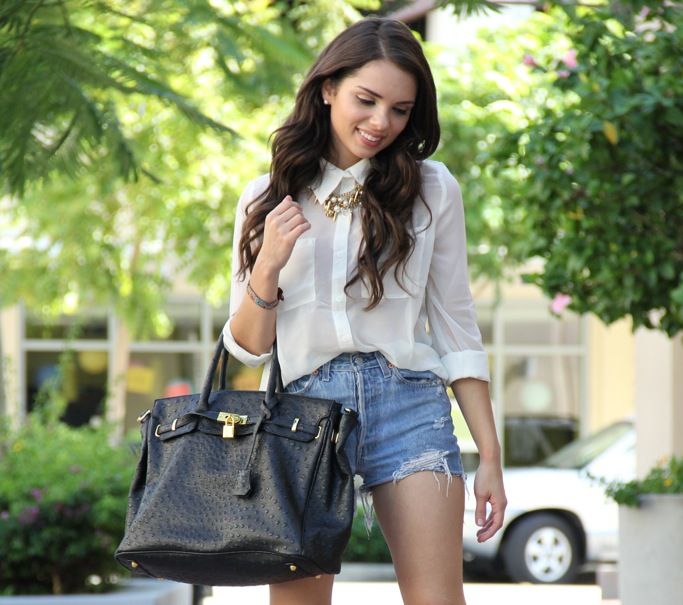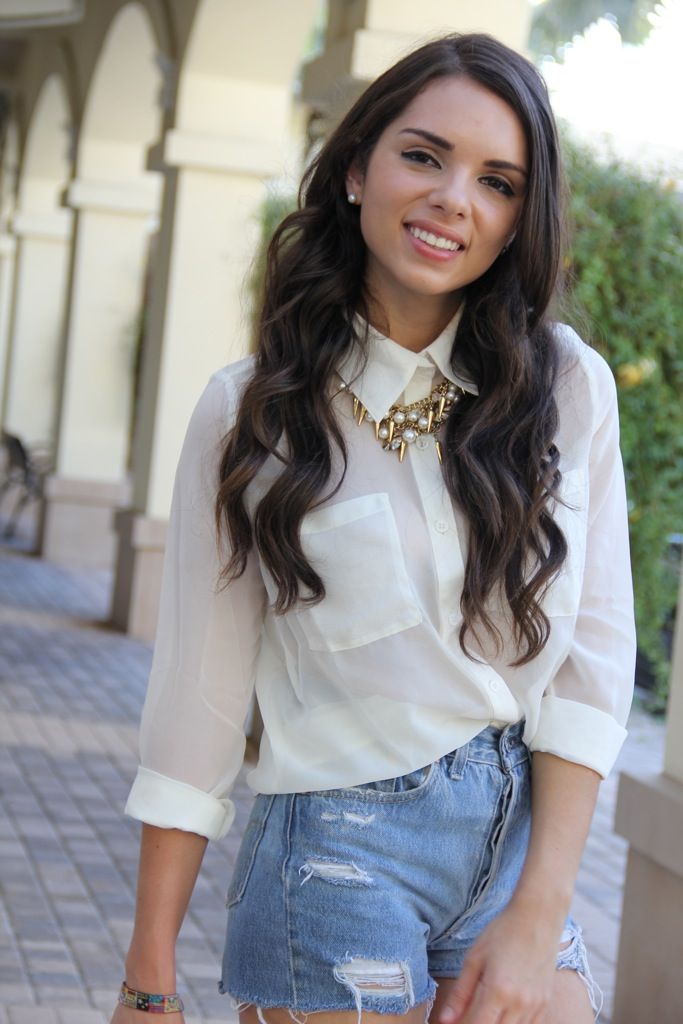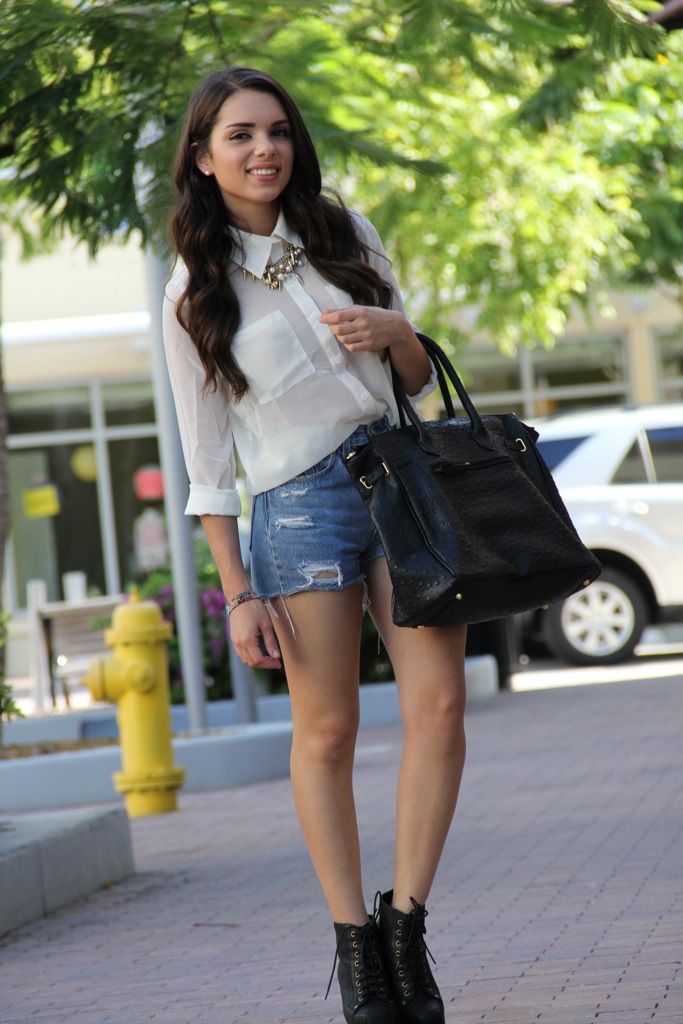 sept 12 | Fashiolista